Treatment Centers in West Los Angeles, CA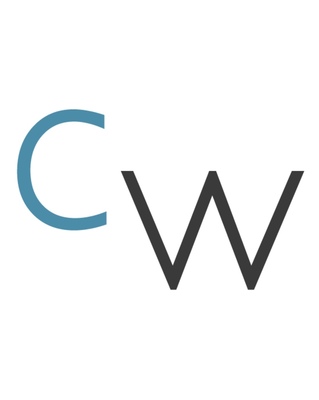 Community West
Community West is an integrative treatment center designed by a community of mental health experts to provide a dynamic healing experience for adolescents, young adults, and their families. We offer specialized intensive outpatient mental health services serving adolescents and young adults with a primary focus on mental health conditions such as crisis, trauma, loss, and developmental challenges.
(424) 352-8695
We serve:
West Los Angeles,
CA
90025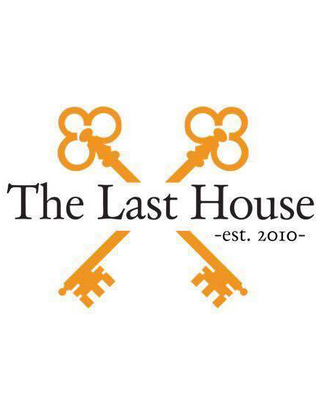 The Last House Sober Living & Recovery Community
The Last House Sober Living is a network of structured sober living homes located in the heart of West Los Angeles. There is a large sober living community in Los Angeles, and we are proud to be apart of this. Our mission is to provide a safe, fun, program-oriented setting where residents can find purpose, progress, and build a foundation for a life that is not only free of drugs and alcohol, but flourishing in all aspects. Our sober living's staff consists of active members of the Los Angeles Sober Living recovery community and comes with years of experience, professional backgrounds, counseling certifications and various expertise in health, wellness and employment services.
(424) 292-6926
We serve:
West Los Angeles,
CA
90025
PCH Treatment Center
Treatment Center, PhD
Verified
PCH Treatment Center, located in Los Angeles, California offers advanced mental health treatment for depression, bipolar disorder, anxiety, personality disorders, self-injury and psychological trauma. Clients receive up to five individual therapy sessions per week, group therapies, neurofeedback, DBT and holistic activities including yoga, mindfulness meditation and sleep therapy. PCH Treatment Center features a therapeutic milieu with supportive housing, as well as an immersive Day Treatment Program, Family Program and Psychological Assessment Clinic.
(888) 743-7985
We serve:
West Los Angeles,
CA
90025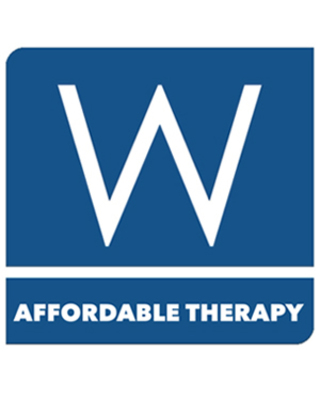 Wright Institute Los Angeles (WILA)
Treatment Center, PsyD, PhD, MFT, LCSW
Verified
Do you need help but think you can't afford therapy? Does your insurance only cover a few sessions? We offer unlimited high-quality affordable psychotherapy.
(424) 371-5191
We serve:
West Los Angeles,
CA
90025
& Online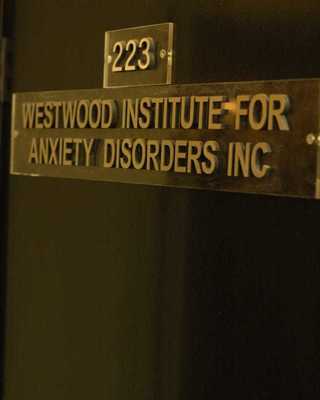 Westwood Institute for Anxiety Disorders, Inc.
Treatment Center, PhD, LMFT
Verified
The Westwood Institute for Anxiety Disorders, Inc. was founded in response to the lack of expertise and successful treatment of Obsessive-Compulsive Disorder (OCD). In 1994, upon completing her training with Dr. Edna Foa, an internationally renowned authority on the psychopathology and treatment of anxiety, Dr. Gorbis was granted the use of Dr. Foa's intensive method involving prolonged and repeated exposures and response prevention (ERP) for treating OCD. Dr. Gorbis had much success treating patients at the UCLA OCD Outpatient Program with the intensive ERP method, and many patients suffering from OCD came from around the world to seek this treatment for their debilitating condition. In 1996, Dr. Gorbis began working with Dr. Jeffrey Schwartz, and continued treating OCD patients using mindful awareness training and the 4-step method. Dr. Gorbis later integrated part of the 4-step method and mindful awareness training with the intensive ERP method in her attempt to improve treatment outcome.
(323) 203-1982
We serve:
West Los Angeles,
CA
90025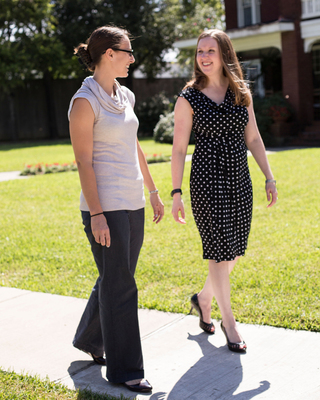 OCD & Anxiety Program of Southern California
We are a group of compassionate PhD trained clinicians who understand how difficult it can be to live with OCD and anxiety-related disorders. We specialize in diagnosing and treating these disorders and are experts in the field. We offer Specialized Outpatient Services and Intensive Outpatient Programs for both Adults and Adolescents. Please visit our homepage at www.socalocdprogram.org
(310) 746-5823
We serve:
West Los Angeles,
CA
90025
& Online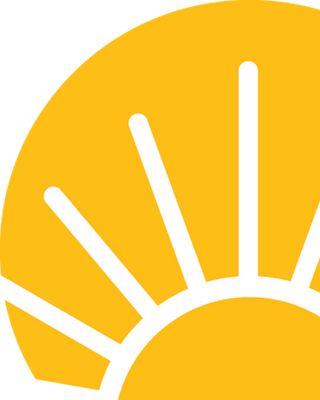 The Haven at College
Treatment Center, LCSW
Verified
The Haven at College operates intensive outpatient treatment programs for college students located in California. Our in-person and virtual Intensive Outpatient Treatment programs (IOPs) use evidence-based treatment and are designed for a college lifestyle. Students struggling with depression, anxiety and other mental health and substance use issues can find treatment options to fit their busy schedules with programming primarily in the afternoons and early evenings. Our programs are only available to college students, so clients can find healing and help among other students facing similar issues. Founded in 2012, The Haven at College works to help college students with mental health and substance use challenges thrive in school and life. Today's students face unprecedented challenges and unique pressures, yet few college-focused treatment options exist for them. We believe students should be able to work through, heal from and overcome these issues while also enjoying a vibrant collegiate experience. Students who complete The Haven at College treatment programs have a 94% graduation rate from their respective college, much higher than the 63% national average. Call us today!
(323) 776-3980
We serve:
West Los Angeles,
CA
90025
& Online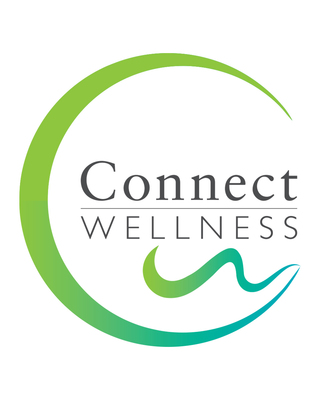 Connect Wellness
Connect Wellness specializes in evidence-based intensive outpatient treatment (IOP) of individuals experiencing mental health conditions. We offer a group therapy track three evenings weekly. We specialize in utilizing evidence-based modalities ( i.e. CBT, DBT, mindfulness strategies) in the treatment of our clients.
(424) 375-6818
We serve:
West Los Angeles,
CA
90025
Evolve Los Angeles Teen Mental Health Treatment
Treatment Center
Verified
Evolve Treatment Centers supports adolescents ages 12-17 struggling with mental health, addiction, and/or behavioral issues. Our virtual Intensive Outpatient and Partial Hospitalization Programs are geared towards teens whose symptoms and behaviors are disrupting their day-to-day home living. Teens in our Partial Hospitalization Program participate in our full day of structured programming five days a week. Teens in our Intensive Outpatient Program attend three hours of programming three/four days a week. Our programs serve as a smooth transition for teens stepping down from an inpatient or residential treatment program, or as a higher level of treatment for teens requiring more structure than just weekly outpatient therapy. In both telehealth programs, teens receive individual and family sessions, multiple group sessions a day, psychiatric evaluations and educational/academic support (all via HIPAA-compliant video conference). Teens also participate in experiential activities like music therapy, art therapy, meditation, and yoga. We pride ourselves on creating a safe, structured, and accepting environment where adolescents learn the skills necessary for sustainable recovery.
(855) 358-6421
We serve:
West Los Angeles,
CA
90025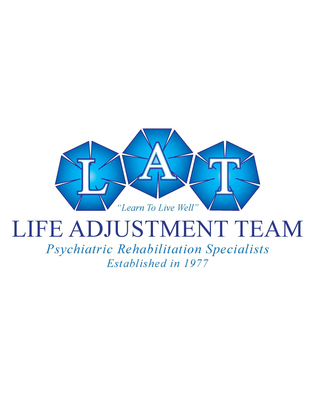 LAT Intensive Outpatient Programs
Treatment Center, LMFT
Verified
For 40 years, The Life Adjustment Team has been implementing state-of-the-art comprehensive outpatient psychiatric rehabilitation and substance abuse treatment using the best evidence-based practices. We provide one-to-one support in the home, community, school, and workplace when appropriate and work with clients that have a variety of conditions.
(424) 287-1870
We serve:
West Los Angeles,
CA
90025
& Online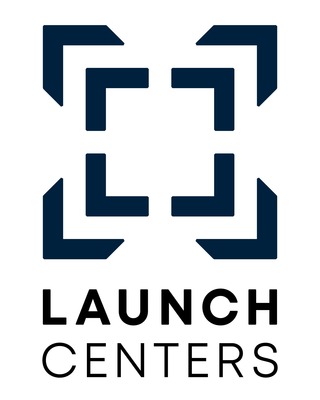 Launch Centers: Addiction and Mental Health Rehab
Treatment Center
Verified
Launch Centers is an in-person West Los Angeles Addiction and Mental Health Rehab providing addiction treatment programming, outpatient treatment programs, detox resources, all while partnered with sober living resources to help young adults achieve lasting recovery. Launch Centers programs focus on building life skills and setting goals in vocational, educational and social relationships. Launch Centers is on a mission to not just help others recover from mental illness and substance abuse, but to also help each client change their lives, and achieve their goals. We can help you get there with our program that combines educational career elements with clinical and holistic treatment that will help prepare you for a successful life.
(424) 900-5855
We serve:
West Los Angeles,
CA
90025
& Online
More Treatment Centers Nearby
---
See more therapy options for West Los Angeles
Nearby Searches for West Los Angeles
---
Rehab in West Los Angeles

Clients who are looking for Drug Rehab in West Los Angeles or Alcohol Rehab in West Los Angeles can find help at a treatment center. The first step towards recovery usually requires clients to detox in West Los Angeles under medical supervision, and follow-up with a period of intensive therapy at the center.

INPATIENT or OUTPATIENT?

Residential inpatient treatment in West Los Angeles consists of 24-hour care at a live-in facility. Full treatment services, including medical and behavioral therapy, are provided all at one location.

Outpatient treatment programs in West Los Angeles provide flexibility to those who are unable to take time away from their regular lives, work or school. Programs typically meet at the clinic a couple of times every week for a few hours at a time.

Certain programs provide a combination of the in/out approach: Inpatient for medical stabilization, partial hospitalization for moderate cases, intensive outpatient programs, and outpatient clinics for follow-up. For instance, opiate abusers may find it helpful to begin their abstinence with a brief but intensive outpatient opiate drug detox in West Los Angeles.
---
West Los Angeles Eating Disorders

Eating Disorder Treatment Centres in West Los Angeles help treat a range of eating and food issues, such as childhood feeding disorders, food avoidance, obesity, Anorexia, Bulimia or compulsive overeating, binge eating, night eating, and body image issues.

They address the destructive behaviors and underlying emotional issues of disordered eating. Their programs can include family involvement and are designed to help patients in West Los Angeles develop the skills they need to make lifelong change.
---
How Treatment Centres Can Help

Treatment centers in West Los Angeles help clients with substance abuse issues, drug abuse, and pain treatment, as well as eating disorders. Treatment centers generally offer 30-day recovery programs, or longer-term 60 and 90-day programs.

The first step when you arrive in treatment is to begin a drug detox or alcohol detox. Medical professionals monitor your detox program to make sure that your detox is safe and appropriate.

The second step at most treatment centers is to begin therapy, either in groups or individually. Most West Los Angeles treatment centers for alcohol or drug abuse emphasize this step as the beginning of the road to recovery.

Successful treatment also includes a plan for when you leave your treatment center. Whether it is alcoholics anonymous, or engaging with family and friends, the best treatment centers in West Los Angeles provide counselors who guide you in preparing a plan to stay substance-free.