Treatment Centers in Van Nuys, CA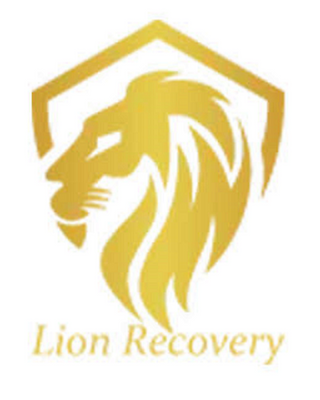 Lion Recovery
Treatment Center
Verified
Lion Recovery is a Substance Abuse Rehabilitation Facility providing Residential Detox Treatment in Van Nuys, California. We are a charming 6 person facility nested in the hearts of San Fernando Valley. You will get a plenty of individual time, care & guidance as we are exclusively focused on treating a few patients at a time. We believe that where there is help, there is hope. So, with this hope of providing help for Drug & Alcohol Addiction Treatment, Guidance & Care, Lion Recovery offers its Residential Detox Program in Los Angeles.
(323) 381-5242
Van Nuys,
CA
91405
& Online
Insight Treatment Programs
Insight Treatment Program is a recognized intensive outpatient dual-diagnosis treatment program for teens, young adults and their families. Based on the fundamental belief that adolescent issues can only be effectively treated by addressing all aspects of their lives, Insight uses treatment approaches attending to emotional, psychological, spiritual, familial, academic, and biological factors. Every family is different, has different needs, problems, and resources. Therefore, Insight's treatment staff takes pride in creating individualized treatment plans tailored to each family's specific goals. Whether your teen is suffering from depression, drug and alcohol problems, behavioral concerns, or self-harming behaviors, we are here to help guide you through the process.
Insight Treatment Programs for Teens & Family
Treatment Center
Verified
Insight Treatment Programs are intensive outpatient treatment (IOP) programs for teens and early young adults (13-18 years of age) suffering from mental health and addiction issues. Every family is unique and has different needs, problems, and resources. Therefore, Insight's treatment staff takes pride in creating individualized treatment plans tailored to each family's specific goals. Whether your teen is suffering from mental health disorders (depression, anxiety, or trauma) or is showing self-harming, aggressive or addictive behaviors, we are here to help.
(818) 532-5990
Van Nuys,
CA
91406
& Online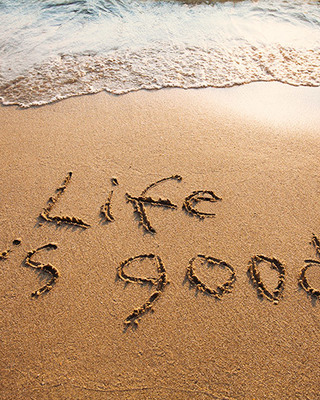 Twin Town Treatment Centers, Sherman Oaks
Treatment Center
Verified
Research and outcome studies demonstrate that intensive outpatient and day treatment provide outcomes which are equal to and in some cases greater than those of inpatient and residential models. The costs are clearly diminished, enabling a normative movement into recovery uninterrupted by further financial wreckage.
(866) 872-2451
We serve:
Van Nuys,
CA
91409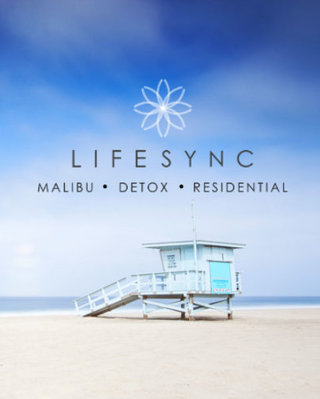 Malibu Rehab at LifeSync
Treatment Center
Verified
LifeSync Malibu was developed by Dr. Geoffrey Booth with the focus on treating the entire individual. We assess each client for co-occurring mental health and addiction to ensure we treat simultaneously while in treatment. Our dual diagnosis treatment programs include a medical detoxification if needed upon Admission. Our private treatment facility is located in the hills of Malibu right off the Pacific Coast Highway overlooking the Ocean. We believe that a family-like environment will give you the strength and hope you need to tackle your addiction, your alcoholism, or your mental health challenges in a way that will allow you to experience victory in your life. You will find that our compassionate team of experts really cares about you. Just look at our alumni program or several of our team members who have successfully completed our program and are still sober!
(833) 424-0174
We serve:
Van Nuys,
CA
91402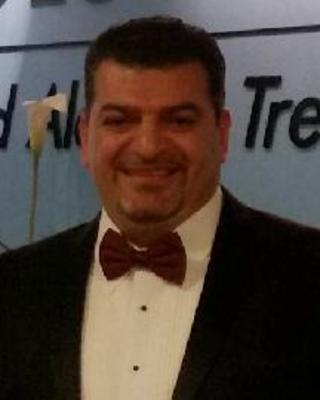 Absolute Control Transitional Counseling Center
Treatment Center, MD
Verified
Family like environment to guide you to the path of recovery. 12 core functions to ease your way in recovery guided by professional treatment team. Initial and periodic psycho-social evaluations to assure progress.
(747) 203-0983
We serve:
Van Nuys,
CA
91401
& Online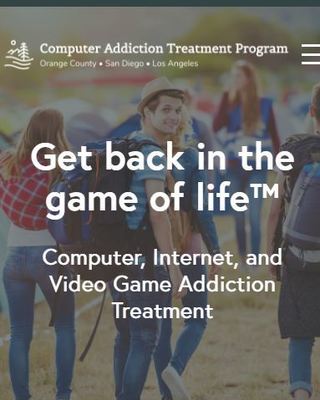 Computer Addiction Treatment Program
Treatment Center, PsyD
Verified
Are you or a loved one suffering from an unhealthy addiction to technology? Let us help. While we can't reclaim the time lost to computer excesses, we can help you move forward toward a richer, fuller life. Our treatment and intensive outpatient programs guide you back towards a life consistent with your valued relationships, education, career, health, and personal/spiritual growth. We have been helping reclaim lives lost to technology addiction and abuse for over 15 years.
(844) 565-2285
We serve:
Van Nuys,
CA
91405
& Online
Evolve Calabasas Adolescent Depression Treatment
Treatment Center
Verified
At Evolve Calabasas, we provide the highest caliber of evidence-based residential treatment for adolescents 12-17 struggling with depression, anxiety, substance abuse, ADHD, self-harming or high-risk behaviors, suicidality, Oppositional Defiant Disorder, Disruptive Mood Dysregulation Disorder, and other behavioral issues. Our primary modes of treatment are Dialectical Behavior Therapy (DBT) and Cognitive Behavioral Therapy. Since we believe treatment works best when it is individually tailored, our clinical staff conducts a comprehensive evaluation of each teen pre- and post-admission in order to develop a customized, highly detailed treatment plan that is constantly updated based on treatment progress. Our robust clinical program includes individual and family therapy at least 5 times a week; weekly psychiatry sessions; daily groups such as DBT Skills Training, Anger Management, Seeking Safety, and Relapse Prevention; and daily academic support. Teens also participate in experiential therapies proven to support recovery (e.g. equine, art, drama, music, fitness, cooking, yoga, etc.) as well as 12-Step programs for those struggling with substance use/dual diagnoses.
(866) 579-7004
We serve:
Van Nuys,
CA
91402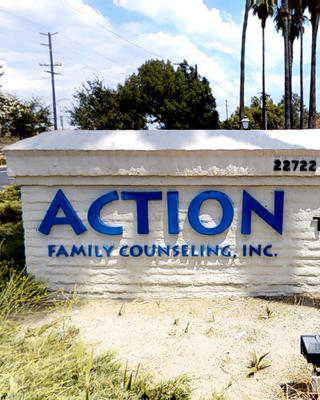 Action Drug Rehabs - Sober Living
Located in the green hills up the windy Bouquet Canyon road in Santa Clarita, 'The Ranch' boasts an amazing ranch living environment in SCV. The ASLEC Ranch has 18 resident beds, amenities including a pool, ping pong, Foosball, planned BBQ, and many planned events. We are also in the process of building a gym and a tennis court. Action's Sober Living has 2 of it's senior rehab managers, with over 10 years experience successfully managing rehab treatment centers living on site. The Sober Living is also overseen by the Senior Action Management Team.
(844) 443-2883
We serve:
Van Nuys,
CA
91401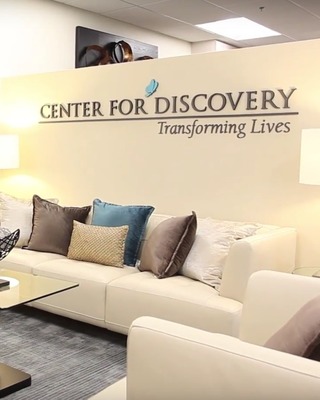 Center For Discovery
At Center for Discovery, we have built a legacy that has helped thousands of patients in eating disorder recovery. Since 1997, our continuum of care takes treatment out of hospitals and into real-life settings. Our evidence-based and trauma-informed treatments give our patients the coping skills and encouragement they need to navigate real-life recovery. Our team gets to the heart of why patients have a disorder—this means asking questions and providing therapies that reveal the root causes, all in a space that is filled with compassion and security. From the moment our patients step through the doors, they'll begin developing the tools needed for everyday life after treatment.
(747) 229-0762
We serve:
Van Nuys,
CA
91405
& Online
Cliffside Malibu
Treatment Center, Ph, D
Verified
With over 14 years in treating addiction, Cliffside Malibu works to help clients heal and create a foundation for long term recovery. Nestled in the Santa Monica mountains overlooking the Pacific Ocean, Cliffside's serene setting, beautiful residences, and personalized attention to each client creates the perfect healing environment. The comprehensive treatment program at Cliffside Malibu fosters a strong connection and rapport between each client and their treatment team that builds the foundation for recovery. It is what sets Cliffside apart. Each week clients see their therapist three times for individual therapy, participate in family weekend programming, and have individual sessions with our licensed Addictionologist, counseling staff, and other specialized clinical leaders. All staff members at Cliffside are trained in the Stages of Change and understand where each client is in the course of treatment, which provides consistency and support to clients during the treatment process.
(310) 919-4966
We serve:
Van Nuys,
CA
91405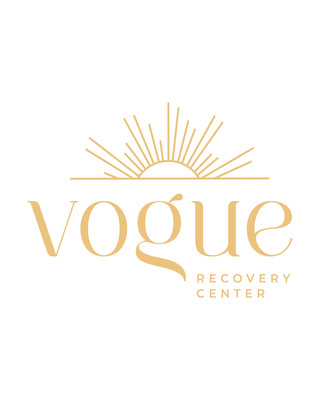 Vogue Recovery Center
Treatment Center
Verified
Vogue Recovery Center is a Joint Commission accredited substance abuse treatment organization for adult men and women whose primary diagnosis is chemical dependency. Our highly credentialed, compassionate counselors and medical staff treat substance abuse and co-occurring disorders with both traditional and alternative approaches. Vogue Recovery Center has residential treatment facilities in Tarzana, California; Las Vegas, Nevada; and Phoenix, Arizona. We treat clients through an evidence-based, trauma-informed treatment program featuring one-on-one counseling, case management, group therapy, psychoeducation, and evidence-based neurocognitive treatment modalities. We offer a full continuum of drug and alcohol addiction treatment services including residential treatment, intensive outpatient (IOP), partial hospitalization/day treatment (PHP), medical detox, and aftercare.
(818) 214-8041
We serve:
Van Nuys,
CA
91436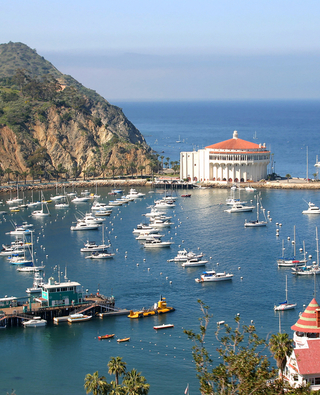 Sober Partners Network
Treatment Center, LMFT
Verified
Located in Huntington Beach, also known as the famous Surf City USA. Sober Partners Network offers Luxury Accommodations and a world class clinical staff. While the setting is beautiful, it is our clinical staff that sets us apart. Each client is assigned a personal therapist and a Case Manager who works with each client to develop a customized treatment plan. Our goal is to prepare each client with the tools and support necessary for Long Term Sobriety. After the initial Detox phase our clients will begin to participate in FUN activities while not in therapy sessions. We absolutely insist on having fun. Our promote fun in sobriety because it truly is a better life and our clients will proceed to have a much more rewarding and successful life than ever before. Many of our Staff and the founders of Sober Partners have personally experienced Addiction and we truly Know how it feels. Not only the early cravings and the feelings of low self esteem but we have also gotten through it ourselves and now experience the benefits. We know how RECOVER because we did it ourselves. We have assembled a World Class Team and it shows.
(844) 976-2639
We serve:
Van Nuys,
CA
91406
& Online
More Treatment Centers Nearby
---
See more therapy options for
---
Rehab in Van Nuys

Clients who are looking for Drug Rehab in Van Nuys or Alcohol Rehab in Van Nuys can find help at a treatment center. The first step towards recovery usually requires clients to detox in Van Nuys under medical supervision, and follow-up with a period of intensive therapy at the center.

INPATIENT or OUTPATIENT?

Residential inpatient treatment in Van Nuys consists of 24-hour care at a live-in facility. Full treatment services, including medical and behavioral therapy, are provided all at one location.

Outpatient treatment programs in Van Nuys provide flexibility to those who are unable to take time away from their regular lives, work or school. Programs typically meet at the clinic a couple of times every week for a few hours at a time.

Certain programs provide a combination of the in/out approach: Inpatient for medical stabilization, partial hospitalization for moderate cases, intensive outpatient programs, and outpatient clinics for follow-up. For instance, opiate abusers may find it helpful to begin their abstinence with a brief but intensive outpatient opiate drug detox in Van Nuys.
---
Van Nuys Eating Disorders

Eating Disorder Treatment Centres in Van Nuys help treat a range of eating and food issues, such as childhood feeding disorders, food avoidance, obesity, Anorexia, Bulimia or compulsive overeating, binge eating, night eating, and body image issues.

They address the destructive behaviors and underlying emotional issues of disordered eating. Their programs can include family involvement and are designed to help patients in Van Nuys develop the skills they need to make lifelong change.
---
How Treatment Centres Can Help

Treatment centers in Van Nuys help clients with substance abuse issues, drug abuse, and pain treatment, as well as eating disorders. Treatment centers generally offer 30-day recovery programs, or longer-term 60 and 90-day programs.

The first step when you arrive in treatment is to begin a drug detox or alcohol detox. Medical professionals monitor your detox program to make sure that your detox is safe and appropriate.

The second step at most treatment centers is to begin therapy, either in groups or individually. Most Van Nuys treatment centers for alcohol or drug abuse emphasize this step as the beginning of the road to recovery.

Successful treatment also includes a plan for when you leave your treatment center. Whether it is alcoholics anonymous, or engaging with family and friends, the best treatment centers in Van Nuys provide counselors who guide you in preparing a plan to stay substance-free.