Treatment Centers in Salinas, CA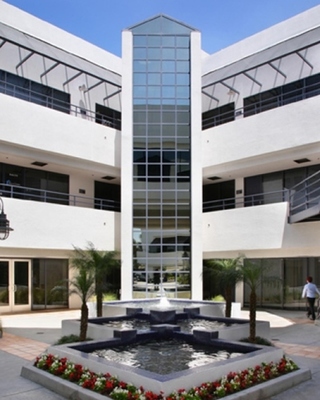 Accent On Wellness Psychology Associates, Inc.
Treatment Center, PsyD, QME
Verified
Dr. Daniel E. Bruzzone, PsyD, QME, Clinical Director of Accent On Wellness Psychology Associates, Inc. (formerly Social Science Consulting), specializes in Clinical and Forensic Psychology. His background also includes military and aviation-related experience, and he is bilingual (English/Spanish). Dr. Bruzzone has provided mental health services to diverse populations, and in varied settings throughout the Los Angeles area, since 2002. In addition, Dr. Bruzzone is qualified to perform POST-type pre-employment appeal assessments for police and public safety applicants, having completed over 200 of them for jurisdictions throughout California. If you are interested in a POST appeal, please call 310-855-3990 to obtain more information about the appeal process, fees and appointment availability. Dr. Bruzzone is also a Qualified Medical Evaluator having performed AME/QME-type Workers Compensation disability assessments since 2017. For QME/AME appointments, please email medlegalxchange.com.
(424) 383-5290
We serve:
Salinas,
CA
93901
& Online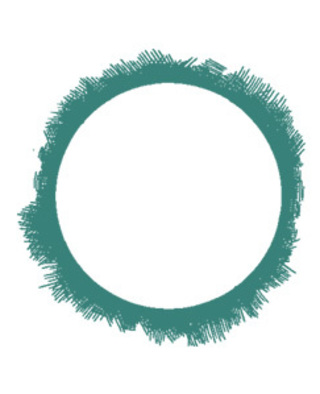 Balance Treatment Visalia
Treatment Center, PhD, MA, LMFT, LCSW
The goal of Balance Treatment Center Intensive Outpatient program is to provide our clients a path to long-term stability and well-being using a balanced approach that the clients will be able to follow in their daily lives. Balance IOP provides treatment, support and education to those struggling with depression, bipolar disorder, generalized anxiety disorder (GAD), post-traumatic stress disorder (PTSD), obsessive-compulsive disorder (OCD), schizophrenia, schizoaffective disorder, oppositional defiance, psychosis, and substance abuse issues including dual diagnosis. Those who enter our program will be welcomed into a supportive and structured group environment, consisting of people struggling with similar challenges, where they will be made to feel comfortable expressing their struggles and concerns. Our team of seasoned clinicians offers a variety of clinical backgrounds to expose our clients to a range of therapeutic approaches so that our collective clinical knowledge can best suit each client's unique needs.
(559) 608-4792
We serve:
Salinas,
CA
93908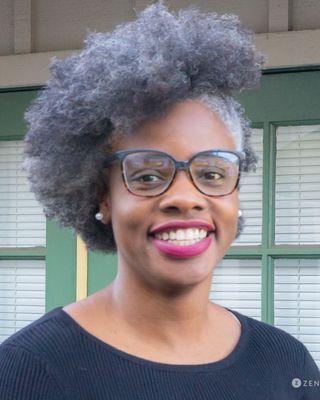 Integrated Psychological Assessment Services
Treatment Center, PhD
Verified
1 Endorsed
We currently have openings for in-person therapy services for people who are experiencing depression, anxiety and/or relationship issues. Our staff and trainees have experience in using evidenced based treatments to help reduce your symptoms. Additionally we are able to teach you new skills to help you cope with the day to day stressors.
(408) 549-2517
We serve:
Salinas,
CA
93902
The Camp Recovery Center - Adult Residential
Located in Scotts Valley, California, The Camp Recovery Center offers residential treatment to adults age 18 and older who are struggling with a substance use disorder and co-occurring mental health concerns. Common issues that we treat adults for at this level include addiction to drugs or alcohol and any protentional underlying mental health disorders. Adults can benefit from residential care when they need 24-hour support with a highly structured therapy schedule. Those who are currently using drugs or alcohol might begin their treatment with detoxification. We offer medically assisted detox to help people rid their bodies of addictive substances and achieve stabilization. Once someone begins residential treatment, they receive therapy several times each week along with medication management. The typical length of stay at this level of care is about 30-90 days, however, this time will vary based on individual concerns.
(877) 755-9432
We serve:
Salinas,
CA
93901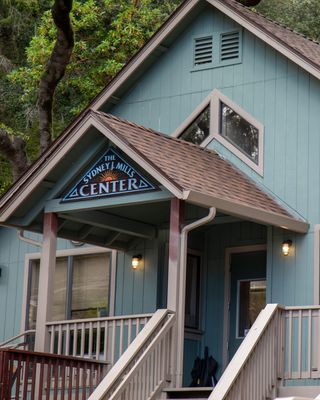 The Camp Recovery Center - Adolescent Residential
Located in Scotts Valley, California, The Camp Recovery Center offers residential treatment to adolescents ages 13-17 who are struggling with a substance use disorder or co-occurring mental health concerns. We commonly address issues with drugs or alcohol such as the inability to stop using them and continued use despite negative consequences. For those who are currently using addictive substances, detox might be the first step in their treatment process. Our detoxification services help adolescents rid their bodies of drugs or alcohol so they can focus on their treatment plans. Residential care includes a structured therapy schedule with 24-hour support. The typical length of stay at this level is about 30-90 days depending on each adolescents' specific concerns and goals.
(844) 899-7751
We serve:
Salinas,
CA
93907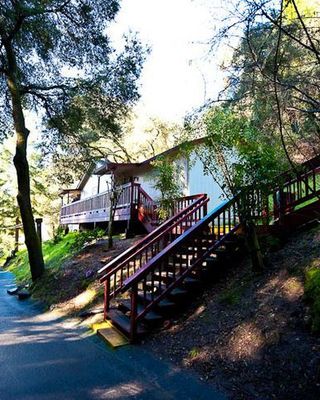 Co-Occurring Disorder Treatment | Camp Recovery
Treatment Center
Verified
For over 30 years, The Camp Recovery Center has provided life-saving substance abuse & co-occurring disorder treatment that has helped numerous adolescents and adults live happy, healthy lives. Located among the Redwoods of the Santa Cruz Mountains, The Camp provides effective treatment and structured programming. Certified and licensed staff members guide residents towards recovery by conducting individual, group, family, and experiential therapies. Additionally, residents take part in resident-led community meetings to broaden each individual's sober support network. Licensed by the California Department of Alcohol and Drug Programs and certified by the Commission of Rehab Facilities, The Camp has demonstrated its success as a treatment provider through the success of residents who have achieved recovery.
(855) 646-6998
We serve:
Salinas,
CA
93906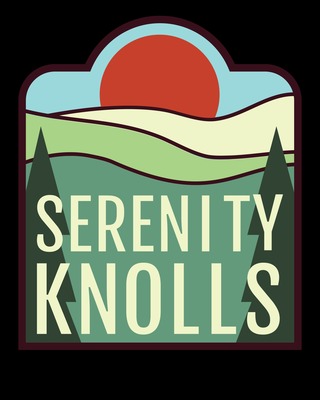 Co-Occurring Addiction Treatment | Serenity Knolls
Over the past 25 years, Serenity Knolls has built a reputation as a leading provider of cutting-edge care for substance abuse and other co-occurring mental illnesses. Set against a beautiful backdrop in Northern California, the Serenity Knolls campus has become a renowned respite for healing and recovery. This loving, supportive residential community has helped over 5,000 individuals reach their wellness goals and go on to lead more full and healthy lives. Serenity Knolls offers individualized treatment planning for each patient, incorporating a variety of therapeutic techniques including individual therapy, group therapy, family therapy, experiential therapy, and other interventions. The Serenity Knolls staff of qualified professionals are committed to building a continuum of care from admission to discharge and beyond, with the kind of empathy that only comes from being in recovery themselves.
(866) 872-2406
We serve:
Salinas,
CA
93905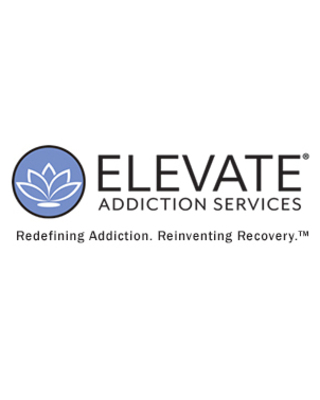 Seascape Recovery Center, LLC
Treatment Center
Verified
We believe that addiction treatment needs to do more than just help someone get sober – it needs to transform the life of the addict and empower him or her to create a more meaningful and positive life. Addiction is not a disease or the result of weak character – it is a manifestation of a deeper physical, emotional or spiritual dilemma that can only be resolved by directly addressing those underlying issues. When rehab is done right, clients don't need to keep coming back to rehab. They can if they need to but usually don't. To accomplish this, we don't simply treat the symptoms of addiction by masking it with medication. Instead, we treat the whole person and teach them how to create a meaningful life without substances. We believe that addicts deserve second chances, and that's what we provide at Elevate. We foster an environment where they can undergo treatment in a caring, professional and positive manner while being integrated into a culture of mutual cooperation, structure, and support.
(831) 208-5156
We serve:
Salinas,
CA
93906
Residential Teen Treatment at Evolve Calabasas
Treatment Center
Verified
At Evolve Calabasas, we provide the highest caliber of evidence-based residential treatment for adolescents 12-17 struggling with depression, anxiety, substance abuse, ADHD, self-harming or high-risk behaviors, suicidality, Oppositional Defiant Disorder, Disruptive Mood Dysregulation Disorder, and other behavioral issues. Our primary modes of treatment are Dialectical Behavior Therapy (DBT) and Cognitive Behavioral Therapy. Since we believe treatment works best when it is individually tailored, our clinical staff conducts a comprehensive evaluation of each teen pre- and post-admission in order to develop a customized, highly detailed treatment plan that is constantly updated based on treatment progress. Our robust clinical program includes individual and family therapy; weekly psychiatry; academic support; and daily groups on DBT Skills Training, Anger Management, Seeking Safety, and Relapse Prevention. Teens also participate in experiential therapies proven to support recovery (e.g. equine, art, surf, drama, music, fitness, cooking, yoga, etc.) as well as 12 Step/SMART Recovery programs for those struggling with substance use/dual diagnoses.
(844) 845-4375
We serve:
Salinas,
CA
93908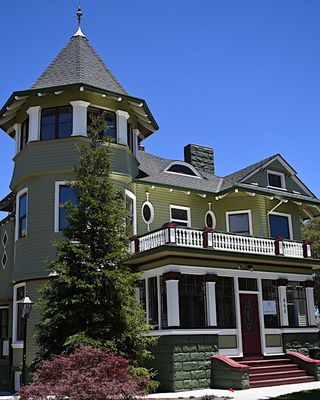 New Start Recovery Solutions
Treatment Center, LAADC, ICADC
Verified
At New Start Recovery Solutions we are a world class specialty behavioral health care organizations that offer personalized Medically Managed detox and dual-diagnosis residential treatment and intensive outpatient treatment for individuals, families and professionals. We use an approach that is highly individualized with an array of options customized in a treatment plan specifically for you or a love one. We believe in order to recover successfully, we need to replace old habits with new healthy ones. We can help the family get started by facilitating a family intervention to break through any barriers to get the process of recovery started, finishing with the development of a continuing care plan after treatment is completed. We believe the solution is within us-sometimes we need help to bring it out. Call 866-303-6275 - an admissions counselor is waiting to help you
(831) 292-5639
We serve:
Salinas,
CA
93901
& Online
(831) 304-3799
Salinas,
CA
93901
& Online
More Treatment Centers Nearby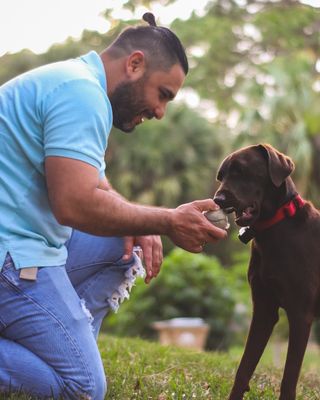 Veterans Psychological Treatment - Solara
Treatment Center
Verified
Veteran-Specific Program with only Veteran Participants. All Semi-Private Studios and Private Treatment Offices for Maximum Comfort and Wellness. Premier Veterans-only Holistic Psychological Treatment Program, located in beautiful Pacific Beach (San Diego). You deserve to be the very best person you can be for yourself, first, and for those who love and count on you. Our compassionate, highly experienced team of treatment professionals has created an unparalleled, in-residence Veterans exclusive treatment program to help you find lasting healing and happiness. Come to our safe, supportive, and appealing healing environment and you will be treated with professionalism, empathy, and honor. Call us today - we want to help you. We are standing by to answer any questions you have: 844.600.9747 Pets Allowed (space A) . JCAHO accredited. We are exclusively a psychological treatment program, not a 'drug rehab'. Fully contracted with V.A. Insurance (TriWest).
(949) 415-5964
We serve:
Marina,
CA
93933
& Online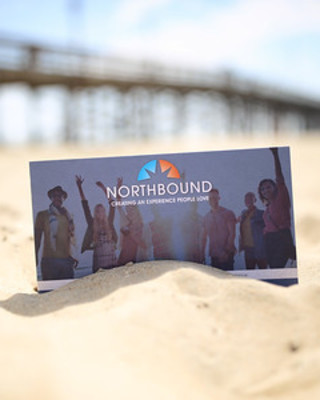 Northbound Treatment Center Women's Rehab Program
Treatment Center, MD, PhD, LMFT, LCSW, RN
Verified
Northbound Treatment Services offers treatment of drug and alcohol addiction, and specializes in the treatment of young adults with co-occurring disorders. Our women's program provides our clients with a compassionate, supportive environment that nurtures our women and allows them to grow and thrive in sobriety. Treatment is specifically focused on helping clients recover from the issues that are unique to women in recovery. Clients are provided with evidence based treatment strategies that have been validated as the most effective methods of treating addiction and promoting overall health and satisfaction. All clients are offered a treatment plan that has been molded to their individual needs, which is adapted and modified as time goes on. They participate in cognitive behavioral therapy, trauma-focused therapy, emotionally-focused therapy, and activities that encourage the formation of strong bonds with both peers and treatment professionals.
(949) 763-4192
We serve:
Marina,
CA
93933
& Online
---
See more therapy options for Salinas
---
Rehab in Salinas

Clients who are looking for Drug Rehab in Salinas or Alcohol Rehab in Salinas can find help at a treatment center. The first step towards recovery usually requires clients to detox in Salinas under medical supervision, and follow-up with a period of intensive therapy at the center.

INPATIENT or OUTPATIENT?

Residential inpatient treatment in Salinas consists of 24-hour care at a live-in facility. Full treatment services, including medical and behavioral therapy, are provided all at one location.

Outpatient treatment programs in Salinas provide flexibility to those who are unable to take time away from their regular lives, work or school. Programs typically meet at the clinic a couple of times every week for a few hours at a time.

Certain programs provide a combination of the in/out approach: Inpatient for medical stabilization, partial hospitalization for moderate cases, intensive outpatient programs, and outpatient clinics for follow-up. For instance, opiate abusers may find it helpful to begin their abstinence with a brief but intensive outpatient opiate drug detox in Salinas.
---
Salinas Eating Disorders

Eating Disorder Treatment Centres in Salinas help treat a range of eating and food issues, such as childhood feeding disorders, food avoidance, obesity, Anorexia, Bulimia or compulsive overeating, binge eating, night eating, and body image issues.

They address the destructive behaviors and underlying emotional issues of disordered eating. Their programs can include family involvement and are designed to help patients in Salinas develop the skills they need to make lifelong change.
---
How Treatment Centres Can Help

Treatment centers in Salinas help clients with substance abuse issues, drug abuse, and pain treatment, as well as eating disorders. Treatment centers generally offer 30-day recovery programs, or longer-term 60 and 90-day programs.

The first step when you arrive in treatment is to begin a drug detox or alcohol detox. Medical professionals monitor your detox program to make sure that your detox is safe and appropriate.

The second step at most treatment centers is to begin therapy, either in groups or individually. Most Salinas treatment centers for alcohol or drug abuse emphasize this step as the beginning of the road to recovery.

Successful treatment also includes a plan for when you leave your treatment center. Whether it is alcoholics anonymous, or engaging with family and friends, the best treatment centers in Salinas provide counselors who guide you in preparing a plan to stay substance-free.