The Camp Recovery Center - Adult Residential
Located in Scotts Valley, California, The Camp Recovery Center offers residential treatment to adults age 18 and older who are struggling with a substance use disorder and co-occurring mental health concerns. Common issues that we treat adults for at this level include addiction to drugs or alcohol and any protentional underlying mental health disorders. Adults can benefit from residential care when they need 24-hour support with a highly structured therapy schedule. Those who are currently using drugs or alcohol might begin their treatment with detoxification. We offer medically assisted detox to help people rid their bodies of addictive substances and achieve stabilization. Once someone begins residential treatment, they receive therapy several times each week along with
medication management
. The typical length of stay at this level of care is about 30-90 days, however, this time will vary based on individual concerns.
(877) 755-9432
We serve:
Oakland,
CA
94603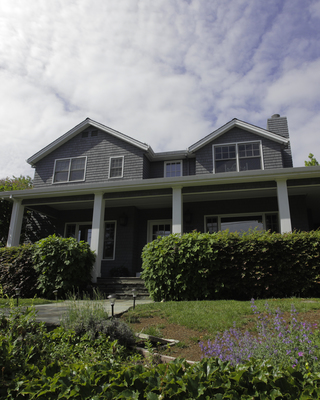 Center For Discovery
Treatment Center
Verified
Center For Discovery has been providing excellent behavioral health treatment since treating our first client in 1997. Discovery offers a full continuum of care specializing in the unique and specific needs associated with eating disorder, mental health, and substance abuse treatment. Discovery treats adult women 18 and over and adolescent males and females ages 10 - 19 in separate programs. Our treatment locations offer a warm and engaging environment that fosters long term recovery. Each program treats a small number of clients at a time allowing for truly individualized care that is focused on healing both the client and their family.
(866) 318-8647
We serve:
Oakland,
CA
94618
& Online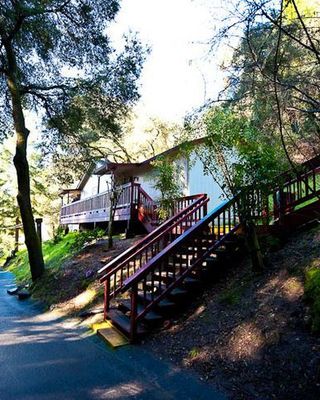 Co-Occurring Disorder Treatment | Camp Recovery
Treatment Center
Verified
For over 30 years, The Camp Recovery Center has provided life-saving substance abuse & co-occurring disorder treatment that has helped numerous adolescents and adults live happy, healthy lives. Located among the Redwoods of the Santa Cruz Mountains, The Camp provides effective treatment and structured programming. Certified and licensed staff members guide residents towards recovery by conducting individual, group, family, and experiential therapies. Additionally, residents take part in resident-led community meetings to broaden each individual's sober support network. Licensed by the California Department of Alcohol and Drug Programs and certified by the Commission of Rehab Facilities, The Camp has demonstrated its success as a treatment provider through the success of residents who have achieved recovery.
(855) 646-6998
We serve:
Oakland,
CA
94604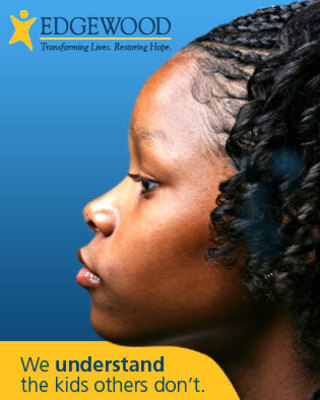 Edgewood Center for Children and Families
Throughout its 163 year history, Edgewood Center for Children and Families has kept pace with the changing needs of the community. Today, it has the distinction of being the Bay Area's largest premier provider of behavioral health services. Within our Acute Intensive Service programs, we serve youth ages 6-18. Professional staff serve children who have faced severe, multiple trauma and help them heal to gain confidence. They also reach teens struggling with depression or thoughts of suicide by giving them the support they need in times of crisis. Edgewood is a resource to schools and community to address behavioral issues before they escalate. In short, Edgewood Center for Children and Families provides the full continuum of behavioral and mental health services that transforms the lives of thousands of youth and families each year.
(415) 969-4135
We serve:
Oakland,
CA
94601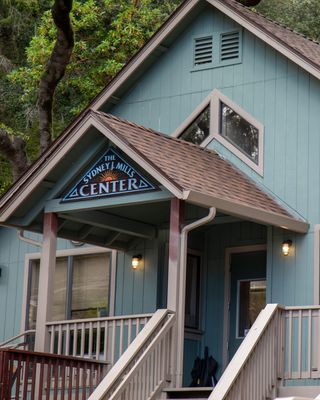 The Camp Recovery Center - Adolescent Residential
Located in Scotts Valley, California, The Camp Recovery Center offers residential treatment to adolescents ages 13-17 who are struggling with a substance use disorder or co-occurring mental health concerns. We commonly address issues with drugs or alcohol such as the inability to stop using them and continued use despite negative consequences. For those who are currently using addictive substances, detox might be the first step in their treatment process. Our detoxification services help adolescents rid their bodies of drugs or alcohol so they can focus on their treatment plans. Residential care includes a structured therapy schedule with 24-hour support. The typical length of stay at this level is about 30-90 days depending on each adolescents' specific concerns and goals.
(844) 899-7751
We serve:
Oakland,
CA
94615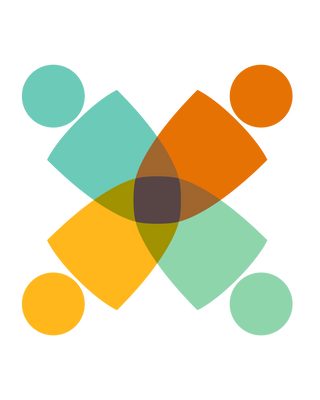 Embark Behavioral Health
Treatment Center
Verified
Embark Behavioral Health operates an exceptional network of treatment and therapy programs across the United States. We specialize in preteens, teens, and young adults, struggling with anxiety, depression, and other mental health and substance abuse issues. Our programs include in-home treatment, virtual coaching and counseling, outpatient clinics, wilderness therapy, short-term residential programs, long-term residential treatment, therapeutic boarding schools, and young adult transitional living options. Mental health problems are common among youth and can make things like school, socializing, work and everyday life more difficult. In fact, one in five adolescents, ages 12-18, live with a mental health condition; and between 20-30% will have one major depressive episode before they reach adulthood. Half of all lifetime cases of mental disorders will first present by age 14 and 75% will present by age 24. This is why it is a critical time to find expert help and address issues.
(408) 539-6602
We serve:
Oakland,
CA
94620
& Online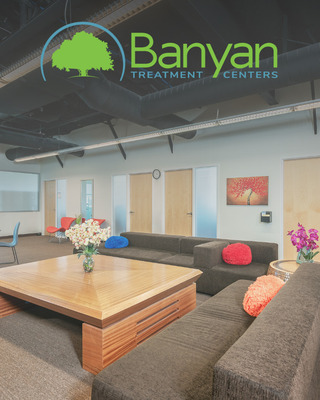 Banyan Palm Springs Outpatient
Treatment Center
Verified
1 Endorsed
Formerly known as The Desert Palms, Banyan Palm Springs, hidden in the California foothills, offers palm tree-lined landscapes, desert mountain views, and resort-like accommodations to give individuals a relaxing environment to focus on recovery from their addiction. Banyan uses an evidence-based personalized approach to care, with a combination of one-on-one counseling sessions, group therapy, and complementary recovery activities. We provide a full, meaningful schedule of therapies proven to effectively reduce relapse rates and promote long-term recovery. Banyan Palm Springs is the newest location to be added to the Banyan Treatment Centers family. With 14 locations nationwide, Banyan offers all levels of care in addiction and mental health treatment. With a plethora of unique programming, we are able to treat patients with the most effective custom treatment plan possible.
(760) 437-6084
We serve:
Oakland,
CA
94604
Solara Veterans Psychological Treatment Program
Veterans Exclusive Psychiatric Treatment Program. We treat broad spectrum psychological disorders with specific emphasis and expertise in Veteran issues. We have created an unparalleled, in-residence psychiatric treatment program in beautiful Pacific Beach, San Diego for Combat and Non-Combat veterans with highly specific, tailored treatment protocols and programming. We honor our armed forces veterans and provide care with the utmost empathy, professionalism, concern. Obtain the healing you deserve, in total comfort, provided by a highly experienced, respectful team of experts, who want you to be the best possible version of yourself. Call Now: 844.600.9747 All Private and Semi-Private Studios for maximum privacy. Pet Permitted (call for availability). JCAHO accredited at the highest level. Consistently in the 'Top Rated' treatment programs. We are exclusively a Veterans Psychological Treatment Program. Fully contracted with V.A. Insurance (TriWest).
(949) 558-0057
We serve:
Oakland,
CA
94612
& Online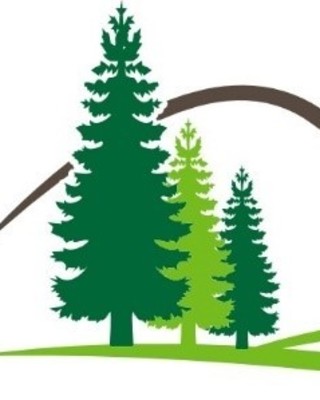 Telepsychiatrist_Piedmont Behavioral Services
Treatment Center, MD, 2972930
We provide Child and Adult Psychiatry, Therapy and Substance abuse clients via video across California. Our Board Certified Psychiatrists and Therapists are available to help everyday and we can offer same day appointments. Telepsychiatry or Telemedicine uses video link (via computer or smartphone) to offer appointments from home or outside clinic. It offers the option to see a psychiatrist any time as long as you have access to your smart phone or computer.
(415) 851-6482
We serve:
Oakland,
CA
94607
& Online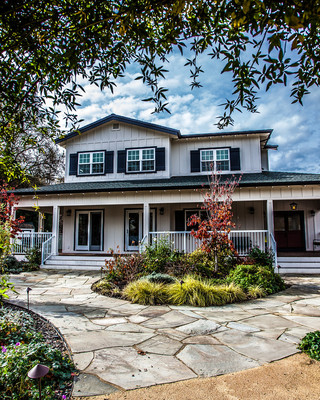 Center For Discovery
Treatment Center
Verified
At Center for Discovery, we have built a legacy that has helped thousands of patients in eating disorder recovery. Since 1997, our continuum of care takes treatment out of hospitals and into real-life settings. Our evidence-based and trauma-informed treatments give our patients the coping skills and encouragement they need to navigate real-life recovery. Our team gets to the heart of why patients have a disorder—this means asking questions and providing therapies that reveal the root causes, all in a space that is filled with compassion and security. From the moment our patients step through the doors, they'll begin developing the tools needed for everyday life after treatment.
(925) 794-8291
We serve:
Oakland,
CA
94605
& Online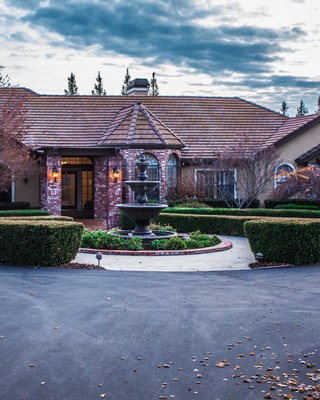 Center For Discovery
Treatment Center
Verified
Center For Discovery has been providing residential treatment for women and teens for over 20 years. At Center For Discovery, we provide residential treatment for women with eating disorders, teens with eating disorders, teens with mental health disorders, and teens with substance abuse issues. Each of our locations is dedicated solely to one of our specialized treatment programs. By keeping each location specialized to one of our treatment programs, we are able to provide the most effective and efficient treatment. All of our locations provide treatment for only a small number of residents at one time to maintain an intimate setting and a high staff to resident ratio. Treatment within a residential neighborhood allows our residents to feel more comfortable in a familiar surrounding and provides greater transferability and internalization of the treatment experience to life after treatment. We place a high priority on providing an environment where our clients feel like and are treated like people, never patients.
(415) 610-7409
We serve:
Oakland,
CA
94661
The Camp Recovery Center - Adult Residential
The Camp Recovery Center - Adolescent Residential
Embark Behavioral Health
Banyan Palm Springs Outpatient
Solara Veterans Psychological Treatment Program
Veterans Proven Psychological Treatment
Zinnia Healing at Sacramento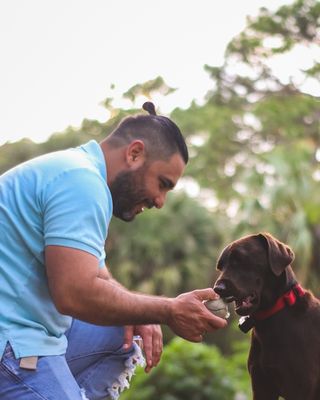 Veterans Proven Psychological Treatment
Treatment Center
Verified
Veterans Semi-Private and Private Studios. Private Treatment Offices for Maximum Safety, Privacy, and Wellness. Premier Veterans Psychiatric Treatment Program treating Veteran-specific issues, as well as broad spectrum of psychological disorders. Does your life feel hopeless? Are your days a string of emotional/mental pain and suffering - unbearable without any joy or fulfillment? You are not alone. You can find successful and lasting healing. We want to help you. We are a Veterans exclusive, safe, and tranquil psychiatric treatment facility located steps from the ocean in Pacific Beach. Our experienced, impassioned, and professional team of mental illness treatment experts can help you find peace and stability in your life. Our Vets find the joy that's been missing from their lives. Please don't continue to suffer - get the help and care you need and deserve in a safe, confidential, and highly supportive environment. Call now to start healing. 844.600.9747 JCAHO accredited at the highest level. Consistently in the 'Top Rated' treatment programs. We are exclusively a Psychological Treatment Program - not a 'drug rehab'. Fully contracted with the VA (TriWest)
(949) 537-2127
We serve:
Oakland,
CA
94609
& Online
More Treatment Centers Nearby
---
See more therapy options for
---
Medication Management Treatment Centers
What are the most effective ways to manage medications?
One of the most effective ways a patient can
manage their medications
is to keep a list of each drug and dosage they take. Such a list can be helpful in keeping to their schedule and can also be something they bring to their psychiatrist or other physician so that the healthcare provider has a clear picture of what they're taking and in what quantity. Using a pill organizer can be useful for memory and organization. Patients should discuss their medications and their effects at every appointment.
What are the risks if medications are not managed properly?
A suboptimal approach to medication management can lead to potentially harmful health outcomes. Most psychiatric drugs have side effects, and if a patient is not aware of them, they may seek additional medical help or over the counter or prescription drugs to treat the side effects, which may have its own side effects, a process called "prescription cascade." Another risk to disorganization is that a psychiatrist without full knowledge of a patient's regimen could prescribe a medication that should not be mixed with a patient's existing drugs.
What's the best way to encourage someone to get help managing their medications?
It's helpful to express concern and love for the person while framing medication management as a tool for improving their life and avoiding dangerous side effects. Offering specific examples of an individual's failure to properly manage their medication regimen should be done with compassion and with empathy. It may be useful to break management down into parts, and there are several apps that can be used to organize which drugs are ingested, when they need to be refilled, and how they should be stored.
Are there natural treatments that can replace medications?
While there are many medications that can be vital to mental health, there are some natural lifestyle changes that can help reduce the need for drugs. Regular exercise, good sleep habits, a healthy diet, and therapy can all go a long way in symptom relief. Psychiatric medications typically treat symptoms but do not necessarily treat the cause of the condition. Many clinicians consider medications an adjunct to treatment rather than a treatment in and of itself.
---
Rehab in Oakland

Clients who are looking for Drug Rehab in Oakland or Alcohol Rehab in Oakland can find help at a treatment center. The first step towards recovery usually requires clients to detox in Oakland under medical supervision, and follow-up with a period of intensive therapy at the center.

INPATIENT or OUTPATIENT?

Residential inpatient treatment in Oakland consists of 24-hour care at a live-in facility. Full treatment services, including medical and behavioral therapy, are provided all at one location.

Outpatient treatment programs in Oakland provide flexibility to those who are unable to take time away from their regular lives, work or school. Programs typically meet at the clinic a couple of times every week for a few hours at a time.

Certain programs provide a combination of the in/out approach: Inpatient for medical stabilization, partial hospitalization for moderate cases, intensive outpatient programs, and outpatient clinics for follow-up. For instance, opiate abusers may find it helpful to begin their abstinence with a brief but intensive outpatient opiate drug detox in Oakland.