Treatment Centers in Northridge, CA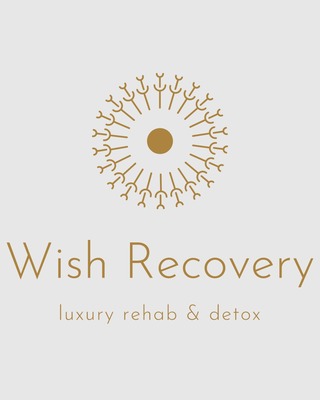 Wish Recovery
Treatment Center
Verified
Wish Rehab & Recovery is a premier dual diagnosis (substance abuse and mental health conditions), residential detox, alcohol and drug treatment center. We provide comprehensive inpatient treatment programs specifically designed for your needs. Dual diagnosis can be difficult to identify, since the symptoms of one of the disorders often mimics the symptoms of another disorder. Improper diagnosis and insufficient dual diagnosis treatment leads to a poor outcome. And for this very reason, many people do not receive the kind of help that will put them on the right track. Disorders such as depression, anxiety and bipolar combined with alcoholism and drug addiction will create this dilemma. Often a mental health condition occurs first, however most people try to "self medicate" with drugs and alcohol in order to feel normal but not realizing that this may lead to chemical or drug dependency.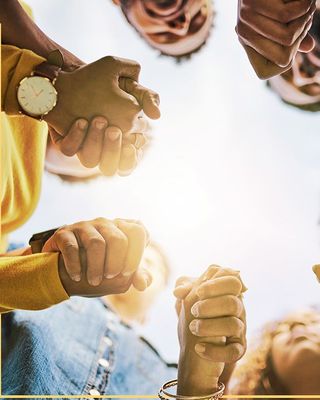 Miracles in Action Treatment Centers
Treatment Center
Verified
Come join us on your journey to recovery and be the Miracle in Action. We provide Substance Abuse & Mental Health treatment services with empathy and emotional support. Our programs include a full spectrum of services, such as outpatient detox, dual diagnosis, group and individual therapy, life skills support, individualized treatment plans, and more! We offer outpatient treatment programs to ensure successful, lifelong recovery. Our team of highly skilled and caring professionals provide the necessary support to keep our clients accountable and guide them in their new life in recovery. If you are searching for treatment, Miracles in Action will help you create a new life surrounded by people who care about you, your health, and your happiness. Reach out to a listening ear! We know all too well that overcoming addiction and/or mental health issues can be hard. We know that letting go of our past means facing emotions we have long been hiding. We won't let you do it alone. We'll be here to guide you every step of the way. Someone is available to talk with you right now.
(818) 714-8759
Northridge,
CA
91324
& Online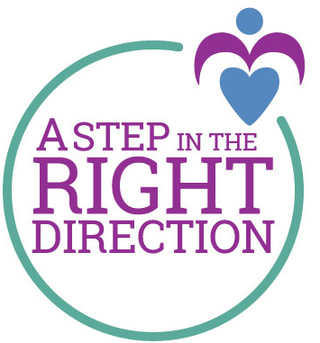 A Step in The Right Direction Sober Living Homes
A Step in the Right Direction provides full-service recovery residences in Los Angeles' San Fernando Valley. Our homes are luxurious, comfortable, and distraction free, promoting healing and emotional support for those who are new in recovery or attending a partnering Intensive Outpatient Treatment Program. Our homes feature entertainment amenities, gourmet kitchens, high-speed wi-fi internet, and all the amenities of home. A Step in the Right Direction is pet friendly. Our partner programs can provide drug and alcohol detox, individual/family/group counseling, ambulatory detox, partial hospitalization (PHP), and intensive outpatient treatment (IOP). Also available are recommendations to addiction counseling, education, treatment, and ongoing support to clients as they move toward self sufficiency. We work with those struggling with Alcohol Abuse, Drug abuse, Dual-Diagnosis Disorders such as Anxiety, Bi-Polar, Depression, PTSD/Trauma and Co-Dependency. Our programs are highly effective for individuals who have work, school, family, and other commitments that require substance abuse recovery support on a "real-world" basis.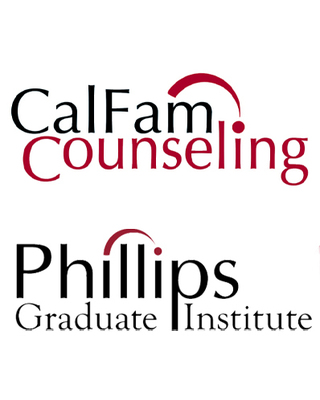 CalFam Counseling
Treatment Center
Verified
Welcome to California Family Counseling - CalFam - a community mental health center in Chatsworth, California and throughout California via telehealth. We offer Couples Counseling and Family Therapy AT NO CHARGE, and Individual Therapy on a sliding scale, based on ability to pay. For 50 years, CalFam has been providing a safe, compassionate and confidential place for people from all walks of life to find the help they need. Services are provided by pre-licensed therapists supervised by fully licensed therapists. Openings are available for children (6+), adolescents, and adults through telehealth for all California residents. The counseling center offices are due to reopen in January 2022.
(818) 962-6318
We serve:
Northridge,
CA
91330
& Online
Evolve Teen Dialectical Behavior Therapy Treatment
Treatment Center
Verified
Evolve Treatment Centers supports adolescents ages 12-17 struggling with mental health, addiction, and/or behavioral issues. Evolve Vanalden is a Comprehensive Dialectical Behavior Therapy (DBT) Residential Treatment Center: the first of its kind in California and one of only a handful in the country. DBT is an evidence-based treatment that has been proven to help reduce emotion dysregulation, self-harming behavior, and/or suicidal ideation. We treat teens diagnosed with depression, anxiety, post-traumatic stress disorder, borderline personality disorder, addiction, or other issues. Evolve's robust clinical program includes individual and family therapy (at least five scheduled 1-hour sessions a week), DBT Skills Training Groups (4 times a week), and skills coaching (24/7). Teens learn and practice the four core skills of DBT: Mindfulness, Emotion Regulation, Distress Tolerance, and Interpersonal Effectiveness. At Evolve, we don't just learn DBT, we live it. With the help of our specialized staff, teens practice and apply their DBT skills at all opportunities throughout the day.
(844) 235-4714
We serve:
Northridge,
CA
91324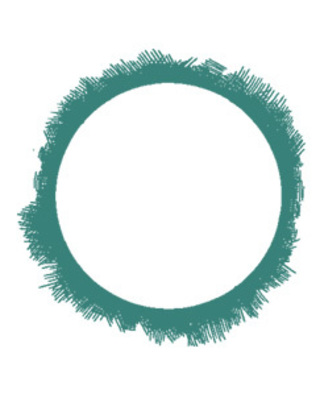 Balance Treatment Center
Treatment Center, IOP, PHP, RTC, MD
Verified
A luxurious place for healing, Balance Treatment Center is a licensed private Mental Health Rehabilitation Center hidden away in the majestic Santa Monica Mountains, miles from Los Angeles and minutes from the beaches of Malibu. Balance Treatment Center has earned The Joint Commission's Gold Seal of Approval® for accreditation by demonstrating compliance with The Joint Commission's national standards for health care quality and safety in behavioral health care. As one of the only private six bed MHRCs in the state of California, we are able to provide the best in personalized and attentive care. Our facility offers an extremely intimate treatment environment that allows our clients to heal and gain stability and structure in a personal and serene setting. At Balance, clients will reside in a luxurious and secluded private home where they will receive our one-to-one focused care during their stay.
(855) 414-8100
We serve:
Northridge,
CA
91324
& Online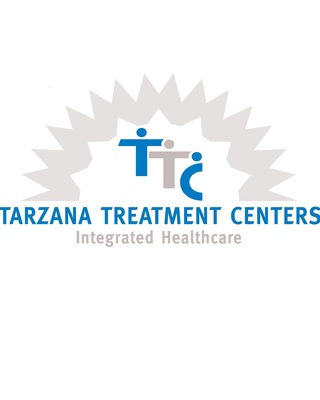 Tarzana Treatment Centers, Inc
Treatment Center
Verified
TTC provides a full continuum of adult and youth substance use disorders treatment services, including inpatient medical detoxification, residential detoxification, psychiatric stabilization, residential and outpatient rehabilitation, and an array of mental illness treatment services both inpatient and outpatient. We are also well versed in the care of those suffering from both mental illness and substance use disorders. TTC integrates behavioral health services into all our primary and specialty care clinics and integrates primary care into all of our behavioral health services. TTC provides services for mental illness to all age groups and provides supportive services that include housing, benefits assistance and transportation. Guided by population-health metrics and patient-centered care standards, TTC provides integrated services that are coordinated, comprehensive and team-based. All patients are screened and assessed for medical and behavioral health conditions, and receive whole person care guided by an integrated treatment plan.
(866) 506-2878
We serve:
Northridge,
CA
91324
& Online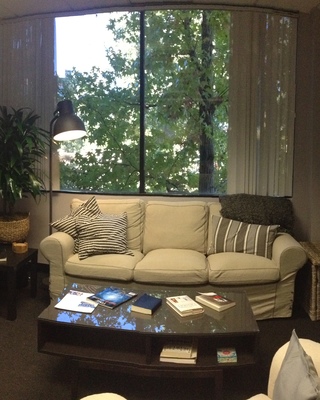 Inneractions Intensive Outpatient Programs
Treatment Center, MSW, LCSW
Verified
An intensive outpatient program for alcoholics, addicts and their families. Through individual therapy, addiction counseling and group interaction, our clients gain the insight and education needed to make immediate and lasting change. We help our clients understand and manage the physiological and emotional conditions that lead to dependency and compulsive behavior. We believe that treating the whole person means meeting the client where they are when they arrive. We know getting sober isn't easy, but we are there for our clients every step of the way.
(818) 741-3330
We serve:
Northridge,
CA
91326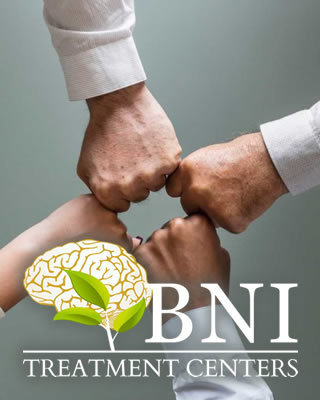 BNI Treatment Centers for Teens
Treatment Center
Verified
BNI Treatment Centers for Teens offers inpatient and residential programs for mental health conditions, behavioral disorders, and substance abuse. BNI is owned and operated by experienced teen Psychiatrists and physicians. BNI provides acute stabilization, 24/7 monitoring, psychiatry, therapy, experiential therapies, exercise, nutrition, and an on-site school and tutors.
(833) 954-2664
We serve:
Northridge,
CA
91324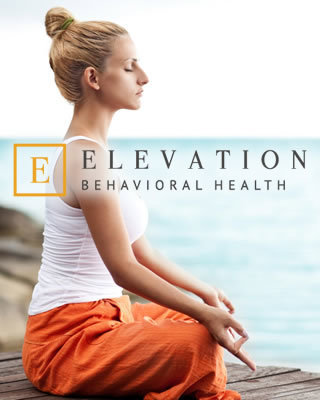 Elevation Behavioral Health Mental Health Rehab
Treatment Center
Verified
As an intimate treatment program for Mental Health, Elevation Behavioral Health provides our clients with specialized treatment to better meet their needs. Through the utilization of behavioral health, holistic and evidenced-based therapies, we provide comprehensive mental health programs. We invite you to view our website and tours our services and accommodations. Call our Admissions Specialists to review your unique needs.
(818) 532-5019
We serve:
Northridge,
CA
91324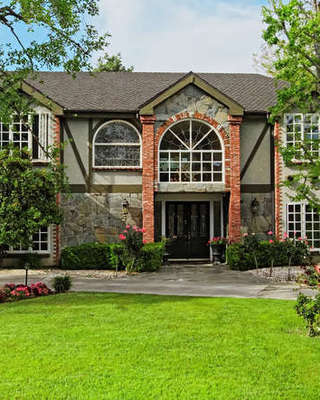 Harmony Place
Treatment Center
Verified
Harmony Place, a California State licensed and JCAHO accredited treatment facility, has been treating addictions for over 20 years and has gained a reputation as one of the leading rehab centers in Southern California. What makes us different is our personalized approach, our emphasis on the mind-body-spirit connection, the depth and range of our staff, our commitment to using the most effective evidence-based approaches, maximized individual therapy sessions and an environment that promotes health and wellness. Our professional addiction treatment team includes physicians specializing in addictions; an addiction psychiatrist, utilizing a holistic approach; licensed counselors and therapists; registered nurses and licensed vocational nurses 24/7; a support staff specially trained in understanding and caring for those with addictions, and a gourmet chef able to address the personal dietary needs of our residents. Located on a private, picturesque residential tree-lined street in the San Fernando Valley, Harmony Place is a co-ed facility that treats a maximum of 12 clients. While treatment and recreational facilities are shared, sleeping accommodations are gender-specific and located in separate living quarters.
(855) 752-0504
We serve:
Northridge,
CA
91324
& Online
San Fernando Valley DBT
Treatment Center, LCSW, MSPH
Verified
San Fernando Valley DBT is an adherent DBT Program serving the San Fernando Valley and surrounding Los Angeles region. We have a team of highly skilled, fully trained DBT therapists who offer individual therapy, DBT Groups, couples, and family therapy. Dialectical Behavioral Therapy, or DBT, is a type of behavioral therapy that helps those struggling with emotion regulation, interpersonal effectiveness and distress tolerance issues. While it is very effective at treating those diagnosed with borderline personality disorder (BPD), it can also be very effective at treating those with depression, anxiety, PTSD, eating disorders, substance use and a variety of other symptoms. In fact, the skills taught in the group can be effective for almost any individual. For those seeking comprehensive DBT, our program includes weekly individual DBT therapy, group therapy, phone coaching, and family consultation as needed. Individual DBT therapists participate in a weekly consultation team with other trained DBT therapists. Clients who participate in all of these components will meet the criteria for a fully treatment adherent DBT program.
(747) 204-3251
We serve:
Northridge,
CA
91324
& Online
Enlight Treatment Center
Treatment Center, MD, LMFT, RN, PHN, LAADC
Verified
Enlight Treatment Center is Licensed and Certified by the California Department of Health Care Services and is Joint Commission Accredited. A triple board-certified physician medically manages our withdrawal management and detox services to ensure wellness, safety, and the highest level of care for our clients. Our medical and clinical staff also includes a psychiatrist, Psy D., LMFTs, public health nurse, and a registered nurse RN. We are an in-network provider with Anthem Blue Cross Blue Shield, Health Net (MHN Company), Comp Psych, and Multiplan. Please call our admissions line to speak to one of our clinicians for further assistance at (866)-748-1507 . We also accept Aetna, Cigna, United Health Care, and Meritain amongst many other insurance carriers.
(805) 876-9353
We serve:
Northridge,
CA
91324
Holistic Psychological Treatment - Solara
Treatment Center
Verified
All Private/Semi-Private Studios and Private Treatment Offices for Maximum Comfort and Wellness. Premier Holistic Psychological Treatment Program, located in beautiful Pacific Beach. You deserve to be the very best person you can be. Our compassionate, highly experienced, team of treatment professionals has created an unparalleled, in-residence treatment program to help you find lasting healing and happiness. Come to our safe, supportive, and appealing healing environment. Call us today - we want to help you. We are standing by to answer any questions you have: 844.600.9747 *Pets Allowed (call for price) * Private Studios available * JCAHO accredited * * we are exclusively a psychological treatment program, not a 'drug rehab'. Fully contracted with V.A. Insurance (TriWest).
(949) 415-5964
We serve:
Northridge,
CA
91343
& Online
More Treatment Centers Nearby
---
See more therapy options for Northridge
---
Rehab in Northridge

Clients who are looking for Drug Rehab in Northridge or Alcohol Rehab in Northridge can find help at a treatment center. The first step towards recovery usually requires clients to detox in Northridge under medical supervision, and follow-up with a period of intensive therapy at the center.

INPATIENT or OUTPATIENT?

Residential inpatient treatment in Northridge consists of 24-hour care at a live-in facility. Full treatment services, including medical and behavioral therapy, are provided all at one location.

Outpatient treatment programs in Northridge provide flexibility to those who are unable to take time away from their regular lives, work or school. Programs typically meet at the clinic a couple of times every week for a few hours at a time.

Certain programs provide a combination of the in/out approach: Inpatient for medical stabilization, partial hospitalization for moderate cases, intensive outpatient programs, and outpatient clinics for follow-up. For instance, opiate abusers may find it helpful to begin their abstinence with a brief but intensive outpatient opiate drug detox in Northridge.
Northridge Eating Disorders

Eating Disorder Treatment Centres in Northridge help treat a range of eating and food issues, such as childhood feeding disorders, food avoidance, obesity, Anorexia, Bulimia or compulsive overeating, binge eating, night eating, and body image issues.

They address the destructive behaviors and underlying emotional issues of disordered eating. Their programs can include family involvement and are designed to help patients in Northridge develop the skills they need to make lifelong change.
---
How Treatment Centres Can Help

Treatment centers in Northridge help clients with substance abuse issues, drug abuse, and pain treatment, as well as eating disorders. Treatment centers generally offer 30-day recovery programs, or longer-term 60 and 90-day programs.

The first step when you arrive in treatment is to begin a drug detox or alcohol detox. Medical professionals monitor your detox program to make sure that your detox is safe and appropriate.

The second step at most treatment centers is to begin therapy, either in groups or individually. Most Northridge treatment centers for alcohol or drug abuse emphasize this step as the beginning of the road to recovery.

Successful treatment also includes a plan for when you leave your treatment center. Whether it is alcoholics anonymous, or engaging with family and friends, the best treatment centers in Northridge provide counselors who guide you in preparing a plan to stay substance-free.