Treatment Centers in Cupertino, CA
More Treatment Centers Nearby
The Camp Recovery Center
The Camp Recovery Center provides comprehensive detoxification, residential, outpatient and aftercare treatment programs for adults and adolescents struggling with drug or alcohol addiction. For more than 25 years, The Camp has been one of the premier substance abuse & co-occurring disorder treatment programs in the country, providing a uniquely effective combination of therapy, medication management, 12-Step work, and recreational and experiential therapies to build a firm foundation in recovery.
(877) 755-9432
We serve:
Sunnyvale,
CA
94088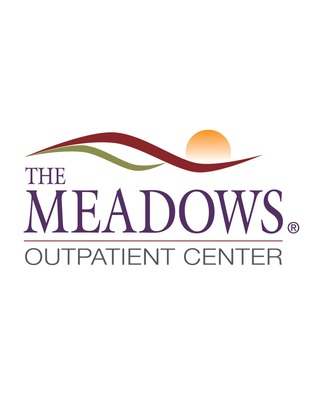 The Meadows Outpatient Center - Silicon Valley
Treatment Center
Verified
In convenient proximity to key technology companies, our Silicon Valley treatment center offers comprehensive outpatient services for adults dealing with addiction, trauma, and other behavioral health conditions. We provide the same level of clinical excellence and integrity found at The Meadows inpatient programs, but with outpatient flexibility. The comfortable coastal climate in Sunnyvale, California, makes the Meadows' Intensive Outpatient Center the ideal place to begin your journey of recovery. Our program setting is ideal for those who have already completed a residential, inpatient, or partial hospitalization treatment program and are looking for further care. Some individuals may qualify for the outpatient program without first having the need for a higher level of care. Every individual's current issues and circumstances are taken into consideration to be sure they are offered the safest and most appropriate program for their clinical needs.
(669) 777-5161
Sunnyvale,
CA
94087
& Online
Evolve San Jose Teen Dual Diagnosis Treatment
Treatment Center
Verified
Located in Rose Garden, San Jose, Evolve's partial hospitalization and intensive outpatient programs treat teens ages 12-17 with mental health, addiction, dual diagnosis, and/or behavioral issues. Our licensed, specialized staff utilize evidence-based treatments such as Dialectical Behavior Therapy (DBT) and Cognitive Behavioral Therapy (CBT), daily group sessions and psychoeducation, individual and family therapy, multifamily groups, and psychiatry. We also integrate therapeutic modalities for addiction recovery, such as Relapse Prevention, DBT for Substance Abuse, 12-Step support programs, and SMART Recovery. Many of our adolescents struggle with emotion dysregulation. They may display high-risk, self-harming or suicidal behaviors. Dialectical Behavior Therapy (DBT) is research-proven to help reduce these issues. Through DBT, we teach our patients the skills needed for emotion regulation, distress tolerance, improved impulse control, and effective communication. Teens also receive daily academic support and participate in experiential therapies such as music, art, mindfulness, yoga, and psychodrama.
(858) 366-4784
We serve:
San Jose,
CA
95129
& Online