Treatment Centers in Alaska
View cities and counties in Alaska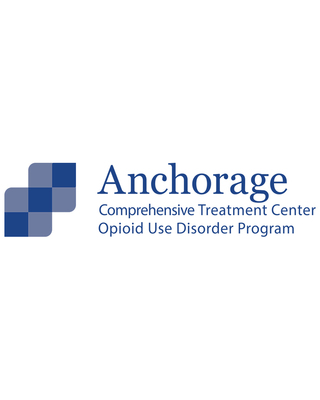 Anchorage Comprehensive Treatment Center
Located in Anchorage, Alaska, Anchorage Comprehensive Treatment Center (CTC) offers medication-assisted treatment (MAT) for adults who are struggling with an opioid addiction. Medication-assisted treatment is different from other forms of outpatient care in that it incorporates the use of both prescription medication and counseling. Medications used in MAT have shown to decrease the severity of withdrawal symptoms that often occur when someone stops using opioids, allowing participants to function in their day-to-day lives. This includes the time they spend in counseling, which addresses the behavioral, emotional, and social aspects of addiction. During these sessions, adults can better understand their past choices, address negative emotions, and make lifestyle changes that can lead to long-term recovery. Receiving MAT also makes people less likely to seek out illicit drugs and provides them with positive coping mechanisms. With effective medication and counseling, individuals can discover that there is hope for a better tomorrow.
The Edge Treatment Center
Are you ready to harness your true potential? Tired of only experiencing small spurts of lackluster sobriety here and there? Do you want actually to create and solidify a sustainable recovery? At The Edge, we're about more than just survival because we're about more than just abstaining from drugs and alcohol. We're about limitless dreams and aspirations. We're about life skills, goal-setting, and cultivating true purpose. We're about community and family, and we're about working together as a team to soar beyond any traumas or setbacks. No matter how big or small your goals, no matter your reason for seeking recovery, we are here to help you succeed. Because when you start achieving your goals, you move beyond the will to survive and into the virtue of T.H.R.I.V.E (Together Helping Reach Individual Victories Everyday).
Nsight - Residential Mental Health Treatment
Treatment Center
Verified
The Nsight Psychology & Addiction Short-Term Crisis Residential Treatment Center for Mental Health was created for clients who are seeking the highest quality of psychiatric care in a non-hospital setting. It is designed for individuals who are struggling with a primary mental health diagnosis who may require crisis stabilization before being admitted to an appropriate facility. The Nsight residential program, is a 6 bed psychiatric stabilization facility licensed by the California Department of Social Services and certified by the Department of Health Care Services, Mental Health Division. Since our inception in 2013, Nsight Psychology & Addiction has been dedicated to treating individuals in need of services for either primary mental health or substance abuse related issues. The residential facility provides a unique option for adults experiencing acute psychiatric symptoms to access quality psychiatric care in a voluntary and private setting without having to be admitted into a hospital. Our comfortable facility allows for a more private and individualized approach to psychiatric care to ensure that our clients receive professional treatment that exceeds the industry standard of care.
Nsight Psychology & Addiction - PHP/IOP
Treatment Center, PsyD
Verified
Very simply, it is the staff at Nsight that makes us different. Nsight Psychology & Addiction provides inpatient and outpatient treatment options for people struggling with mood disorders like anxiety and depression, trauma, eating disorders, process addictions, personality disorders, bipolar disorders, drug addiction, and alcohol abuse. Being a drug addict or alcoholic is not a requirement to be admitted into our program. In fact, over half of our clients have never abused drugs or alcohol. We believe that you deserve nothing less than a team of Licensed Mental Health Professionals. The treatment team at Nsight consists of over 10 masters and doctorate level licensed therapists and 2 Psychiatrists. They take an individualized approach to help you focus on the areas you may be struggling with. Nsight does not employ drug and alcohol counselors as we believe that people struggling with drugs and alcohol also deserve a treatment team that can help them with both substance abuse and the core issues that require the help of a Licensed Mental Health Professional.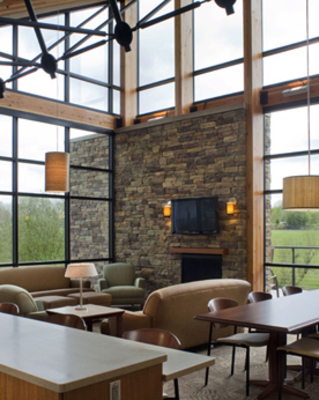 Hazelden Betty Ford in Newberg, OR
Hazelden Betty Ford's residential alcohol and drug addiction treatment center for men and women is located 25 miles outside of Portland in Newberg, Oregon. Founded in 1990, Hazelden Betty Ford is located in the quiet countryside on a 23-acre campus that promotes an atmosphere of respect, serenity, and support. Hazelden Betty Ford is the recognized expert in treating addiction and co-occurring disorders. Our evidence-based treatment practices and recovery solutions are designed to provide the best chance at lifelong recovery. Our treatment is individualized and delivered by a multidisciplinary treatment team of addiction and mental health specialists as well as spiritual counselors, wellness specialists and medical staff.
Evolve Residential Treatment Centers for Teens
Evolve Residential Treatment Centers offers the highest caliber of evidence-based care in the nation for adolescents 12-17 struggling with mental health and addiction issues. We specialize in teens battling depression, anxiety, trauma, emotion dysregulation, high-risk/self-harm behaviors, Oppositional Defiant Disorder, ADHD, addiction, suicidal ideation, and other emotional/behavioral issues. Evolve treats teens—and teens only. Our treatment approach emphasizes Dialectical Behavior Therapy (DBT) and Cognitive Behavioral Therapy, along with other evidence-based modalities such as Seeking Safety (trauma), Relapse Prevention, Behavioral Activation, Motivational Interviewing, Mindfulness-Based Cognitive Therapy and 12-Step support programs. Our goal is genuine recovery that lasts long after your child leaves treatment. Evolve's robust residential program includes individual and family therapy, psychiatry, group therapy, experiential therapies (e.g. equine, surf, art, music, drama, yoga, etc.) and 24/7 skills-coaching. For out-of-state families, we offer family therapy via HIPAA-compliant video conferencing. We also provide daily academic support to keep teens on track with school.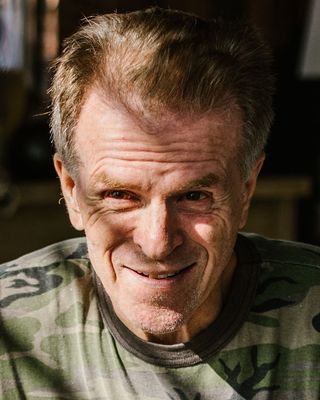 Solara Veterans-0nly Psychiatric Center
Treatment Center
Verified
All Semi-Private Studios and Private Treatment Offices for Maximum Safety and Wellness. Premier Veteran Psychiatric Treatment Program treating a broad spectrum of psychological disorders specific to Veterans. Receive the treatment you deserve in our world-class, Veterans-exclusive treatment facility. We provide you comprehensive assessment/evaluation/diagnostics, so that we can fully understand and successfully provide the type of therapeutic help and treatment you need. Let our supportive, empathetic, highly experienced staff guide and help you through your healing journey. Our serene, coastal setting is ideal for your comfort and care, while you work on your mental health issues. You will also be able to participate in unique therapies and enjoyable activities will all like-minded Veterans. You deserve the same successful outcome and result that so many of our Veterans receive every day in our program. Please don't suffer any longer - Start your healing journey, today. Pets accepted (space a). 844.600.9747 JCAHO accredited at the highest level. Consistently in the 'Top Rated' treatment programs. Contracted with VA (TriWest).
Solara - Veterans Only Mental Health
Treatment Center
Verified
Veterans Only Programming and Facility. Semi-Private Studios and Private Treatment Offices for Maximum Comfort and Wellness. Premier Veteran Psychiatric Treatment Program treating a broad spectrum of psychological disorders with specific emphasis on Veterans issues. Solara is an unparalleled and Veteran-exclusive, in-residence psychiatric treatment program in beautiful Pacific Beach, San Diego. Obtain the healing you deserve, in total comfort, provided by a highly experienced, respectful, supportive team of experts, who want you to be the best possible version of yourself. Call Now: 844.600.9747 JCAHO Accredited. Pets Allowed (Space A). We are exclusively a Psychological Treatment Program - we are not a 'drug rehab' program. Fully contracted with the VA (TriWest Insurance).
GPS Guide to Personal Solutions
Treatment Center, LMSW, LLP, LLPC, LLMSW, CAADC
Verified
Our clients represent many different cultural, ethnic and social backgrounds. We treat addictions, mental health, and severe and persistent mental health disorders; we are a licensed outpatient substance abuse program. Life transitions sometimes need some therapeutic support; divorce, breakups, new jobs, moving to a new area, whatever changes are happening. We serve families, groups, individuals, children, teens, adults and older adults.
Trusted and Proven Treatment for Veterans
Treatment Center
Verified
VETS - Semi-Private Studios and Private Treatment Offices for Maximum Safety and Wellness. Veterans-only Psychiatric Treatment Facility. You don't have to suffer any longer. Stop the pain and chaos in your life. You deserve to live the best life you can live, free from the devastation of metal health disorders. Come and receive the healing and care you need in a highly respectful, tranquil, and beautiful environment. We pledge to give you complete respect, honor, and support from our experienced professionals, who are highly experienced and skilled in treating the broad spectrum of mental illness that Veterans face. You are unique-unlike anyone else. We honor your individuality, and believe that you deserve the finest treatment available from an expert team, who will clearly understand your specific issues and the difficulties they cause you and your loved ones. Get the help you deserve, today - call us 844.600.9747. All Semi-Private Studios. Pets Accepted (Space A). JCAHO accredited at the highest level. Consistently in the 'Top Rated' treatment programs. VA insurance contracted (TriWest)
---
See more therapy options for Alaska
---
Rehab in Alaska

Clients who are looking for Drug Rehab in Alaska or Alcohol Rehab in Alaska can find help at a treatment center. The first step towards recovery usually requires clients to detox in Alaska under medical supervision, and follow-up with a period of intensive therapy at the center.

INPATIENT or OUTPATIENT?

Residential inpatient treatment in Alaska consists of 24-hour care at a live-in facility. Full treatment services, including medical and behavioral therapy, are provided all at one location.

Outpatient treatment programs in Alaska provide flexibility to those who are unable to take time away from their regular lives, work or school. Programs typically meet at the clinic a couple of times every week for a few hours at a time.

Certain programs provide a combination of the in/out approach: Inpatient for medical stabilization, partial hospitalization for moderate cases, intensive outpatient programs, and outpatient clinics for follow-up. For instance, opiate abusers may find it helpful to begin their abstinence with a brief but intensive outpatient opiate drug detox in Alaska.
---
Alaska Eating Disorders

Eating Disorder Treatment Centres in Alaska help treat a range of eating and food issues, such as childhood feeding disorders, food avoidance, obesity, Anorexia, Bulimia or compulsive overeating, binge eating, night eating, and body image issues.

They address the destructive behaviors and underlying emotional issues of disordered eating. Their programs can include family involvement and are designed to help patients in Alaska develop the skills they need to make lifelong change.
---
How Treatment Centres Can Help

Treatment centers in Alaska help clients with substance abuse issues, drug abuse, and pain treatment, as well as eating disorders. Treatment centers generally offer 30-day recovery programs, or longer-term 60 and 90-day programs.

The first step when you arrive in treatment is to begin a drug detox or alcohol detox. Medical professionals monitor your detox program to make sure that your detox is safe and appropriate.

The second step at most treatment centers is to begin therapy, either in groups or individually. Most Alaska treatment centers for alcohol or drug abuse emphasize this step as the beginning of the road to recovery.

Successful treatment also includes a plan for when you leave your treatment center. Whether it is alcoholics anonymous, or engaging with family and friends, the best treatment centers in Alaska provide counselors who guide you in preparing a plan to stay substance-free.