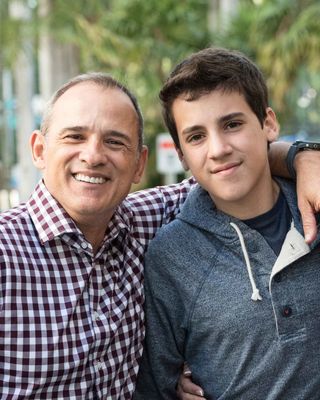 Elk River Treatment Program
Treatment Center, MA, LPC
Most agree that the first priority of a parent is to keep their child safe. When a teenager is taking risks that negatively impacts his or her life, and outpatient counseling has failed, the intervention of a residential treatment program may be the best course of action. Since 2006, Elk River Treatment Program (ERTP) has provided evidence-based therapeutic treatment for boys and girls ages 12 - 18. Our typical client may be struggling with one or more of the following: depression, anxiety, maladaptive behaviors, declining grades, poor peer choices, grief/loss, adoption issues, mental illness and/or dependency on alcohol or substances. We utilize a multidisciplinary treatment team to evaluate, assess and develop an individualized treatment plan to meet the needs of each client. ERTP is licensed by the State of Alabama Department of Youth Services and is accredited in Behavioral Health Care by The Joint Commission. Clients in grades 6 - 12 attend an accredited, college-prep school on site and are supported by Highly Qualified and State Certified Teachers.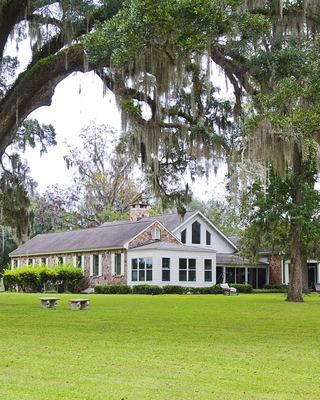 Canopy Cove Eating Disorder Treatment Center
Treatment Center
Verified
Is your life, or a loved one's life, being affected from anorexia, bulimia, binge eating disorder, or other patterns of disordered eating? Canopy Cove Eating Disorder Treatment Center has been helping individuals recover from an eating disorder for over 25 years. Our team of experts provide intensive, comprehensive care using a multi-discipline approach. We offer three levels of care: Residential, Partial Hospitalization, and Intensive Outpatient. Each client has a consistent treatment team throughout their stay which includes a psychiatrist, an internal medicine physician, a primary therapist, a family therapist, a registered dietitian, and an eating disorder specialist.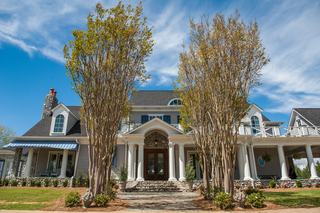 Stonewater Adolescent Recovery Center
Treatment Center
Verified
Stonewater Adolescent Recovery Center is a unique, adolescent, substance use disorder treatment program providing every patient with a comprehensive and customized level of care. From fully supervised Withdrawal Management all the way to Outpatient Services, our customized adolescent care for ages 12 to 17 is built on the latest scientific research and proven techniques to increase the likelihood of successful outcomes. Stonewater's founding family has been there, where you are now, and understands that your child is an individual who needs an individualized recovery program which provides safety, privacy, security and success.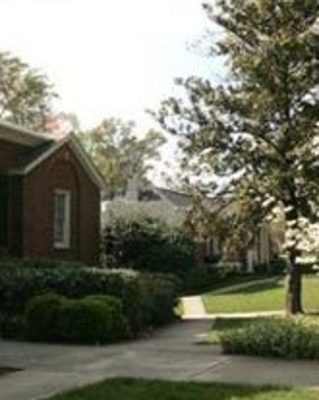 Hillside®
Treatment Center
Verified
Hillside® is a nationally recognized treatment facility for children and adolescents specializing in Dialectical Behavior Therapy (DBT.) Hillside ® is the first child and adolescent residential treatment facility awarded the highly coveted and professionally respected DBT-Linehan Board of Certification, Certified Program(tm) (dbt-lbc.org). As one of Atlanta's oldest non-profit organization, our mission is to help children and families thrive by providing outstanding residential and community mental health services. Our programs focus on the strengths of our clients and their families and encourage the growth and improvement they need to navigate through life. Hillside® provides specialized cutting edge behavioral treatment through a continuum of care from outpatient therapeutic services to residential treatment with a multidisciplinary team of experts.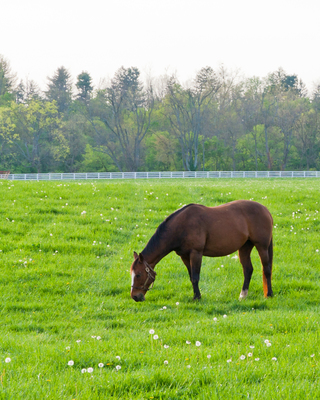 Refresh Canopy Cove Eating Disorder Treatment
Treatment Center
Verified
Canopy Cove, a top residential Eating Disorder Treatment Center has 25 years' experience providing compassionate, effective treatment for those seeking lasting recovery from Anorexia, Bulimia, Binge Eating Disorder, and Eating Disorders Not Otherwise Specified. We offer separate programs for Adults and Teens and provide three levels of care: Residential, Partial Hospitalization and Intensive Outpatient. We specialize in treating those dealing with an Eating Disorder and co-existing, dual-diagnosis such as depression, anxiety and trauma issues. We provide top quality care and are approved by the Commission on Accreditation of Rehabilitation Facilities.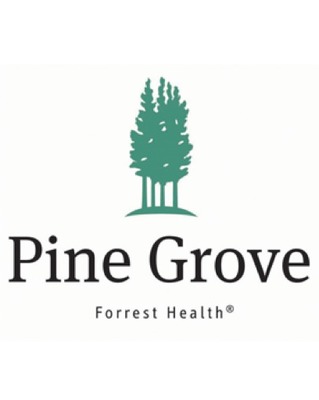 Pine Grove
Treatment Center
Verified
Pine Grove Behavioral Health & Addiction Services understands lasting recovery and healing begins at the roots of who we are. Transformation is deeply woven into the core of each individual through broad reaching treatment options. As a result, we have gained a reputation as one of the nation's most comprehensive treatment campuses – drawing on cross-disciplinary expertise and multiple, whole-life treatment programs to effectively address the real complexities of life and addiction. Since 1984, Pine Grove has remained committed to being a leader in healing and changing lives, providing the highest quality behavioral health and addiction treatment services available… because life is for living. Pine Grove Behavioral Health & Addiction Services' world renowned treatment programs focus on treating gender specific chemical addiction including a specialized track for co-occurring eating disorders. Additionally, Pine Grove offers a focused substance abuse healing program for adults age 55 plus.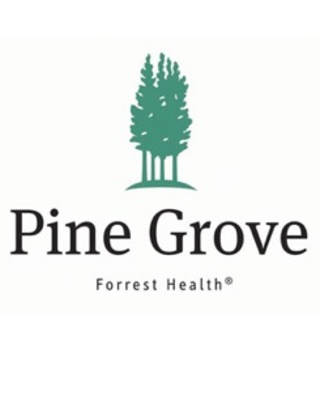 Pine Grove Treatment Center
Treatment Center
Verified
At Pine Grove Outpatient Services, we are dedicated to providing the highest quality of care to our patients. We offer the following services to adults, children and adolescents: Assessment, Medication Management, Individual Therapy, and Marital & Family Therapy. Additionally, psychological testing services are available for children and adolescents. Our comprehensive team of outpatient providers includes board certified psychiatrists, psychiatric nurse practitioner, licensed psychologists and licensed clinical social workers.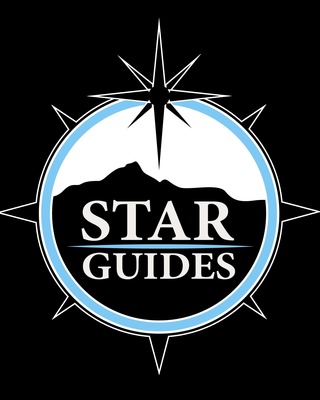 Star Guides Wilderness
STAR Guides is an outdoor therapeutic program designed for youth and young adults who are struggling with problematic sexual behavior. STAR Guides provides families with navigation through these challenges. Regardless of past behaviors, we believe that all youth can learn to achieve healthy sexuality. Research suggests that for many, sexual problematic behavior first begins during the adolescent years. STAR Guides helps youth to deal with these problems while they are still young. Many youth in today's modern world find themselves lost and in need of direction as they attempt to navigate the thick darkness that accompanies sexual behavior problems. Just as the ancient peoples of the world, they are in need of STAR Guides. Based in beautiful St. George, Utah the program provides teens and young adults with a high impact, life-changing therapeutic wilderness experience in the heart of the majestic red rock of the high desert of Southern Utah. STAR Guides is the ideal intervention for individuals needing to learn to manage problematic sexual behaviors that they have been unable to manage previously.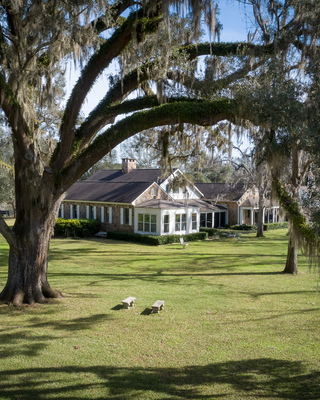 Canopy Cove Christian Eating Disorder Treatment
Treatment Center
Verified
Canopy Cove Eating Disorder Treatment Center is tucked in a private and picturesque landscape of majestic oaks and magnolias. The spacious and luxurious Residential House is settled on a hill, bordered with over 55 acres of gently rolling pastures dotted with grazing horses. The gated entry provides security for our residents as well as protection for our horses and the long tree lined drive provides the first glance of the tranquil campus.
---
See more therapy options for Alabama
---
Teens & Adolescent Residential Treatment Centers
Teen Treatment Centers in Alabama provide evidence-based treatment programs that help your teen heal from substance abuse, addiction, depression, and more. At a teen residential treatment center Alabama, teenagers experience the most successful elements of mental health, addiction, and drug abuse programs. Teenagers learn to take charge of their lives and become responsible, contributing adults whether they are dealing with the true disease of addiction, struggling with mild to moderate mental health issues or just need a helping hand. Adolescents and teens, who are suffering from a drug addiction or alcohol addiction, require special care and professional treatment that addresses their particular physical, mental, emotional, and spiritual development levels. Teens dealing with a drug or alcohol addiction benefit from leaving their current environment and entering a safe, controlled treatment environment with others of their same age and gender. At an adolescent treatment center Alabama teens receive an accurate drug and alcohol assessment that addresses co-occurring psychiatric disorders and increasingly complicated family needs. Safe medical detoxification services are available for patients who may need medical supervision during withdrawal. Adolescent and teen addiction treatment programs address negative patterns and behaviors such as alcohol and drug use, abuse and dependency; co-occurring psychiatric issues; family conflict; low self-esteem or self-loathing; self-injurious behaviors; and anger in group, individual, and family counseling sessions. The best Teen Treatment Centers in Alabama can provide the help your struggling teen needs.


Rehab in Alabama

Clients who are looking for Drug Rehab in Alabama or Alcohol Rehab in Alabama can find help at a treatment center. The first step towards recovery usually requires clients to detox in Alabama under medical supervision, and follow-up with a period of intensive therapy at the center.

INPATIENT or OUTPATIENT?

Residential inpatient treatment in Alabama consists of 24-hour care at a live-in facility. Full treatment services, including medical and behavioral therapy, are provided all at one location.

Outpatient treatment programs in Alabama provide flexibility to those who are unable to take time away from their regular lives, work or school. Programs typically meet at the clinic a couple of times every week for a few hours at a time.

Certain programs provide a combination of the in/out approach: Inpatient for medical stabilization, partial hospitalization for moderate cases, intensive outpatient programs, and outpatient clinics for follow-up. For instance, opiate abusers may find it helpful to begin their abstinence with a brief but intensive outpatient opiate drug detox in Alabama.