Treatment Centers in 95678
View cities and counties in 95678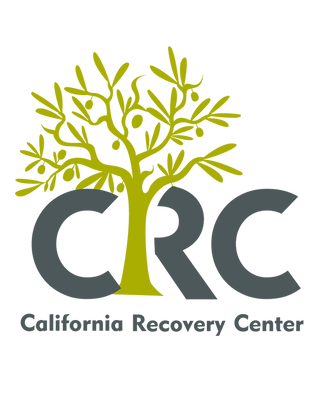 California Recovery Center
Treatment Center
Verified
We at California Recovery Center are focused on giving top-notch treatment to those who are suffering from addiction, substance abuse, and chemical dependency. One of the main services that we offer is detoxification, which is a process where the body is safely cleansed of alcohol and/or other substances to prevent dangerous physiologic and systemic effects. Detoxing can help improve physical health and behavior as it resets the body's system and allows it to strengthen its natural functions. Our detox center is supported by a team of professionals who supervise each client as they go through the process at our facility.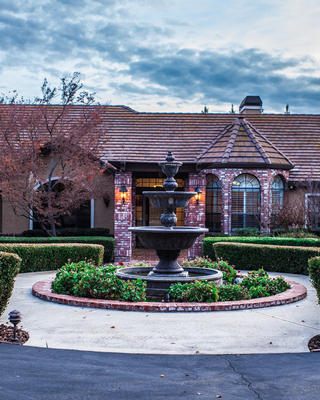 Center For Discovery
At Center for Discovery, we have built a legacy that has helped thousands of patients in eating disorder recovery. Since 1997, our continuum of care takes treatment out of hospitals and into real-life settings. Our evidence-based and trauma-informed treatments give our patients the coping skills and encouragement they need to navigate real-life recovery. Our team gets to the heart of why patients have a disorder—this means asking questions and providing therapies that reveal the root causes, all in a space that is filled with compassion and security. From the moment our patients step through the doors, they'll begin developing the tools needed for everyday life after treatment.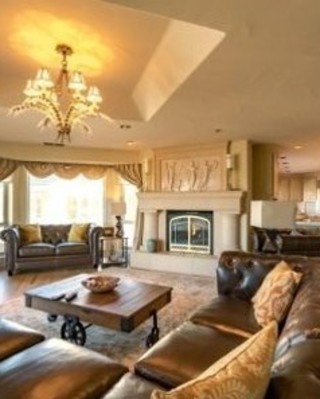 Zinnia Healing at Sacramento
Treatment Center
Verified
Zinnia Sacramento is a Joint Commission Accredited dual diagnosis drug and alcohol addiction treatment center for adults. We provide a continuum of care which includes sub-acute detoxification, residential, day treatment and intensive outpatient treatment with optional gender specific monitored housing. Our program places strong emphasis on the neurobiological, psychological, social, physical and spiritual components of recovery. A very unique aspect of our program is that we have a strong clinical focus on trauma therapy to address PTSD and other related issues led by licensed experienced trauma professionals. Our multidisciplinary team strives to thoroughly understand the individual needs of each client as well as each person's approach to health and wellness.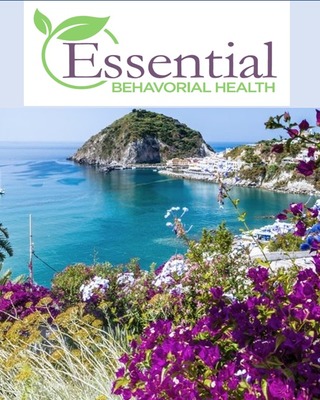 Zinnia Sacramento
Your freedom from addiction starts here. Zinnia Sacramento is a Joint Commission Accredited, small 6 bed facility located in Sacramento, CA. Our residence allows for state-of-the-art care in a safe, secure and tranquil environment that fosters long-term recovery. Our triple board certified medical director assesses each client and develops a customized medication protocol to help you safely detox while managing and minimizing the discomforts of withdrawal. Our dedicated team of professionals including nurses, clinicians and support staff, will provide around the clock monitoring and support. Our program reflects our belief that truly exceptional clinical and holistic care transforms lives. In an atmosphere of dignity and respect, we meet our clients where they are and offer them the skills and insight necessary to achieve lasting growth in their recovery.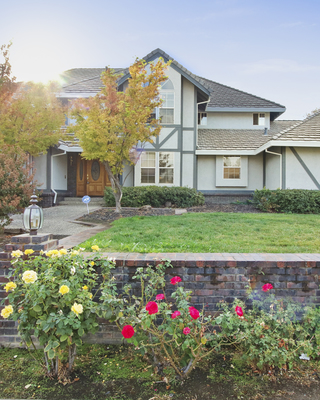 Sprout Health - Detox, Residential, Outpatient
Treatment Center
Verified
Sprout Health offers dual diagnosis drug and alcohol addiction treatment for adults. We provide individualized and comprehensive detox, residential and outpatient treatment programs for those suffering from chemical dependency and mental health disorders in a safe and secure treatment environment. We understand that recovery is not an instantaneous process and that individuals may need help along the way as they begin their journey towards sobriety. Our programs reflect our belief that truly exceptional psychiatric, clinical and holistic care transforms lives. In an atmosphere of dignity and respect, we meet our clients where they are and offer them the skills and insight necessary to achieve lasting growth in their recovery.
Zinnia Sacramento
Treatment Center
Verified
Mental health disorders are a cornerstone of what we treat at Zinnia Sacramento. Founded on the belief that mental health disorders require personalized treatment, Zinnia Sacramento provides individualized care for every client. Through counseling, experienced medical staff, and a lifelong support system, our mission is to give every client the tools they need to sustain recovery after treatment. From social anxiety to specific phobias, mental health disorders cover a broad spectrum. This is one reason personalized care is so important. Just as disorders rarely fit neatly into a single box, neither should your treatment. We focus on treating the whole mental health of our clients, which means treating disorders as diverse as the clients themselves.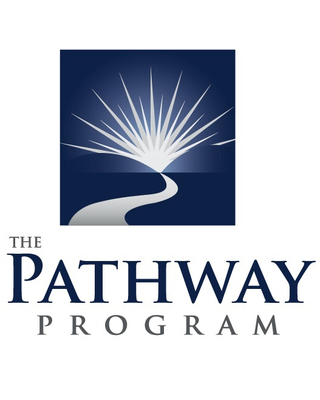 The Pathway Program
Treatment Center, ICADC, ICPS, CADC II
Verified
When a parent finds out their child has been using drugs or alcohol it can bring up many fears and questions; we can help answer many of these questions and offer needed support for both parents and youth. Pathway offers solutions and interventions for all levels of substance use; from early intervention to treatment for addictions. Pathway has been assisting youth and their parents in Arizona for over 30 years. Give us a call today for a no-cost evaluation or phone consultation; our staff is ready to listen and here to help.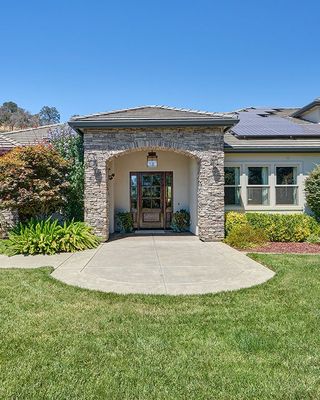 Pathways Recovery Womens Addiction Recovery Center
Treatment Center, LMFT
Verified
Pathways Recovery is a medically assisted drug & alcohol detox and rehab treatment facility located in Roseville CA. We strive to make each person feel safe and cared for. We know how hard it can be to face the challenges that come with recovery. We want each person to feel cared for, respected and treated with dignity and love. We want to go deeper to help uncover the driving force behind the addiction. Each person is far more than their addiction. We offer multiple options for opiate detoxification. We care for each person 24 hours a day to ensure that each person gets through detox safely and comfortably. . We support families struggling with addiction issues by including family education sessions . Pathways Recovery offers a holistic and integrative approach to detox. We provide a highly experienced and compassionate medical team that works closely with the clinical team to ensure a safe and comfortable detoxification process then our treatment team takes over with masters level therapy, yoga, personal fitness training with a comfortable, caring and supportive staff. We also offer individual counseling sessions and work with insurance benefits and offer payment plans.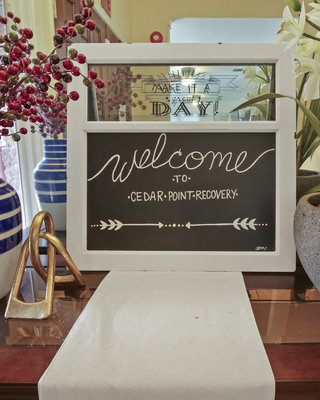 Zinnia Sacramento
Treatment Center
Verified
Your healing begins here. Zinnia Sacramento is a private, intimate 6 bed facility located in a tranquil setting with modern amenities. We understand that every patient is a unique individual requiring innovative and individualized treatment. Our expert clinical and medical team will work to supervise and support your detoxification process with 24/7 around the clock monitoring and care. Any withdrawal symptoms will be addressed by our industry-proven protocols, designed by our board certified medical doctor, to avoid any unnecessary suffering. You will be supported in the privacy of your own room in a safe and stable environment without the feeling of being in a traditional hospital setting.
Valley Recovery Center of California
Treatment Center
Verified
Valley Recovery Center of California provides you with a meaningful addiction treatment experience in a supportive atmosphere where you can begin to heal, restore, and renew your life. The goal of our Whole Person Care approach is to treat the mind, body and spirit. Our Whole Person Care approach greets clients with no judgments, no criticisms for where they have been, while introducing new habits, rituals, and wellness techniques. With the proper understanding, there is hope. Recovery is possible.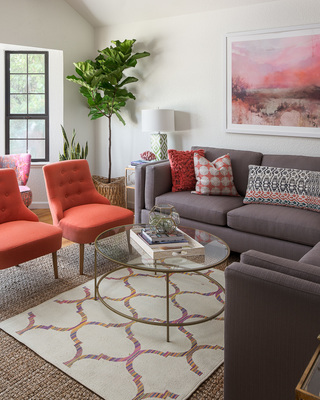 Diamond House Detox & Recovery
Treatment Center
Verified
We are a boutique residential medical drug and alcohol detoxification facility specializing addiction treatment and dual diagnosis. We offer private rooms and a closely and professionally monitored medical detoxification using effective and safe methods to make your detoxification experience as safe and comfortable as possible. We also provide residential services for after the detox from 30-60 days. Our aim at Diamond House is to create a warm home-like environment where every individual has the privacy of their own room in addition to comfortable spaces for social interactions and group discussions. We offer an intimate treatment setting with a maximum of 6 guests in each home. We currently have 4 locations with 6 beds each. We are located in Northern California, in Sacramento and Elk Grove.
Villa Ladera Detox & Residential Treatment Center
If you or someone you love is potentially struggling with an alcohol or drug addiction, call today for a no cost private assessment. Our multidisciplinary team has over 30 years of adults who are struggling with addiction as well as co-occurring disorders such as eating disorders, trauma, anxiety, depression, OCD, mood disorders, or personality disorders. All treatment plans are 100% customized according to each individual's unique needs. We also cap enrollment at six residents so that we can give our patients a more individualized and supportive experience. Our Detox and Residential programs are internationally accredited and are 100% covered by most health insurances. Admissions Counselors are available 24/7 to answer any questions you may have. We can help you get the treatment you deserve. Call now and start your recovery today.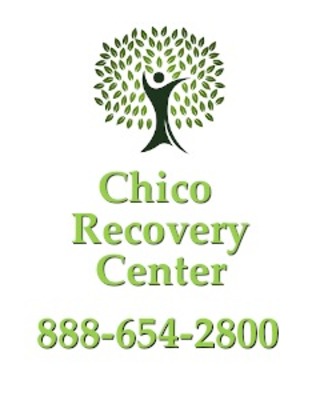 Chico Recovery Center
Treatment Center, LAADC, CA
Verified
At Chico Recovery Center we offer access to personalized Medically Managed Detox and Dual-Diagnosis residential treatment and intensive outpatient treatment for individuals, families and professionals. We use an approach that is highly individualized with an array of options customized in a treatment plan specifically for you or a loved one. We believe the solution is within us - and sometimes we need help to bring it out. Our mission is to help our clients attain their full potential. We aim to achieve this mission by delivering access to quality and innovative chemical dependency and addiction disorder services in a caring and supportive environment. By consistently exceeding the expectations of our clients, Chico Recovery Center is recognized in the communities that we serve as the provider of choice for access to chemical dependency and addiction disorder services. Intervention will help guide you or your loved one to the appropriate level of care. We believe everyone deserves a chance to enter Recovery with the highest quality of care available. And to live a healthy and productive life. Recovery Happens. Talk to a counselor confidentially at 877-367-9930.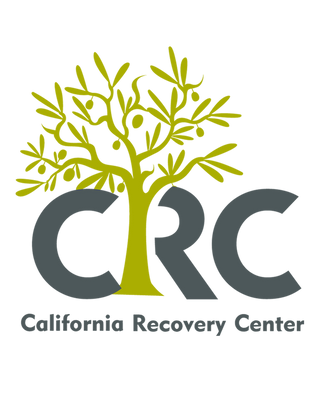 California Recovery Center
Treatment Center, MA
Verified
We, at California Recovery Center, are passionately focused on providing top-notch treatment to those suffering from addiction, substance abuse, and chemical dependency. We cater our services to those who are seeking treatment for themselves or a loved one. The clientele who seek treatment at California Recovery Center all share at least one attribute with one another, that is, they are here because they want to better their lives, themselves, and are ready to take the necessary actions to do so. Each client has their own assessment and treatment plan that is customized to their unique situation. We do not take a "one size fits all" approach to treatment, and because of this, our clients are less likely to relapse. Our clients are involved in creating their recovery and treatment plan.
---
See more therapy options for 95678
---
Rehab in 95678

Clients who are looking for Drug Rehab in 95678 or Alcohol Rehab in 95678 can find help at a treatment center. The first step towards recovery usually requires clients to detox in 95678 under medical supervision, and follow-up with a period of intensive therapy at the center.

INPATIENT or OUTPATIENT?

Residential inpatient treatment in 95678 consists of 24-hour care at a live-in facility. Full treatment services, including medical and behavioral therapy, are provided all at one location.

Outpatient treatment programs in 95678 provide flexibility to those who are unable to take time away from their regular lives, work or school. Programs typically meet at the clinic a couple of times every week for a few hours at a time.

Certain programs provide a combination of the in/out approach: Inpatient for medical stabilization, partial hospitalization for moderate cases, intensive outpatient programs, and outpatient clinics for follow-up. For instance, opiate abusers may find it helpful to begin their abstinence with a brief but intensive outpatient opiate drug detox in 95678.
95678 Eating Disorders

Eating Disorder Treatment Centres in 95678 help treat a range of eating and food issues, such as childhood feeding disorders, food avoidance, obesity, Anorexia, Bulimia or compulsive overeating, binge eating, night eating, and body image issues.

They address the destructive behaviors and underlying emotional issues of disordered eating. Their programs can include family involvement and are designed to help patients in 95678 develop the skills they need to make lifelong change.
---
How Treatment Centres Can Help

Treatment centers in 95678 help clients with substance abuse issues, drug abuse, and pain treatment, as well as eating disorders. Treatment centers generally offer 30-day recovery programs, or longer-term 60 and 90-day programs.

The first step when you arrive in treatment is to begin a drug detox or alcohol detox. Medical professionals monitor your detox program to make sure that your detox is safe and appropriate.

The second step at most treatment centers is to begin therapy, either in groups or individually. Most 95678 treatment centers for alcohol or drug abuse emphasize this step as the beginning of the road to recovery.

Successful treatment also includes a plan for when you leave your treatment center. Whether it is alcoholics anonymous, or engaging with family and friends, the best treatment centers in 95678 provide counselors who guide you in preparing a plan to stay substance-free.