Treatment Centers in 92108
View cities in 92108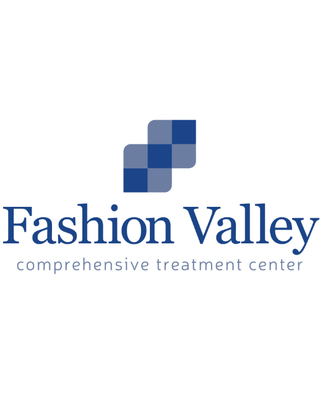 Fashion Valley Comprehensive Treatment Center
Treatment Center
Verified
When you or someone you love is suffering from a substance use disorder, it can inflict harm on your life in many different ways. More than 2.5 million Americans are struggling with an opioid use disorder alone, and opioid overdose was the cause of more than 70,000 deaths in 2017. Comprehensive treatment centers can help you or your loved one recover from an opioid addiction or other substance use disorder. Comprehensive treatment centers help adults age 18 and older who are struggling with substance use disorders. When you or someone you love receives care at a comprehensive treatment center, you will benefit from medically supervised medication-assisted treatment (MAT) in combination with counseling. This dual approach to treatment ensures that your care team treats more than just your symptoms, getting to the root of your substance use so that you can build a foundation for long-term recovery.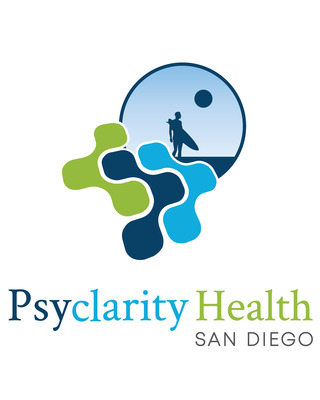 Psyclarity Mental Health San Diego
Treatment Center, LMFT, MD, PhD, PsyD
Verified
Psyclarity Health San Diego treats adults 18+ struggling with mental health, addiction, or behavioral issues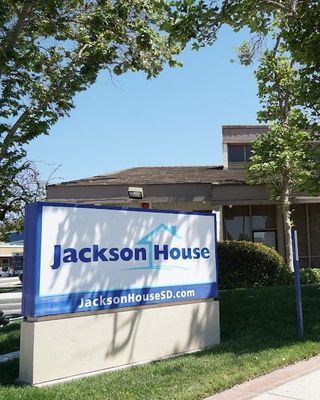 Jackson House
Treatment Center
Verified
Jackson House is a comprehensive residential treatment facility focusing on core issues such as depression, trauma, anxiety, psychosis, and grief and loss. Our multi-disciplinary team focuses on a variety of therapeutic techniques to ensure that every client gets the care that they need. Our home-like atmosphere allows clients to easily transition from residential care to less structured outpatient treatment. At Jackson House, we know that you have other responsibilities to maintain such as work, social life, and family. It is our mission to make sure you get back to your true self and back to being able to thrive in your day-to-day responsibilities.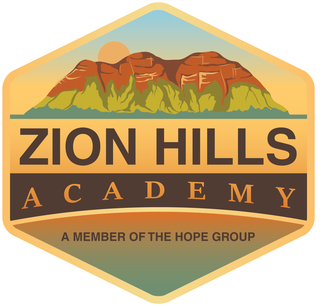 Zion Hills Academy (501C3)
Zion Hills Academy, a nonprofit (501C3) Residential Treatment Center in Southern Utah, specializes in treating teen girls experiencing Reactive Attachment Disorder. Licensed by the State of Utah, Zion Hills utilizes state-of-the-art, research based and proven clinical methods such as EMDR, Cognitive Behavioral Therapy, Experiential Therapy, and Equine Therapy to help teen girls overcome their difficulties and learn to bond with their families. Zion Hill's Positive Peer Culture program, directed by Oscar Fakahua, allows teen girls to experience deep and lasting change.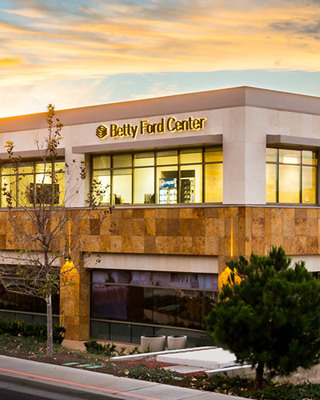 Betty Ford Center in San Diego, CA
Treatment Center
Verified
In recognizing addiction as a chronic disease and recovery as a new way of living, treatment at the Betty Ford Center is individualized, collaborative and occurs over the long term through a continuum of care and support. Our program goals and expectations are designed to ensure patients have the best opportunity to learn, change and heal--moving from clinical care to self-care. It is with this expectation in mind that we developed our programs to help patients learn about the disease of addiction and the need for an abstinence-based life, understand the principles of recovery management, learn and begin the practice the Twelve Steps and principles of Alcoholics Anonymous/Narcotics Anonymous and understand and implement lifestyle changes necessary to maintain sobriety. Clinicians at the Betty Ford Center recognize that patients come to us with varying degrees of motivation and commitment to treatment and making the lifestyle changes necessary for building long-term recovery. That's why we customize treatment planning to meet each patient's needs and continually assess and adjust programming, levels of care, and services based on clinical milestones.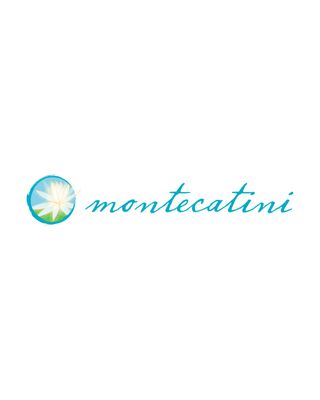 Montecatini - Women's Residential
Treatment Center
Verified
Montecatini Eating Disorder Treatment Center serves adolescent girls and women ages 16-55 who have eating disorders and co-occurring mental health concerns and addictions. Because we recognize that eating disorders can be complex, we employ a range of treatment modalities, including dialectical behavior therapy (DBT), cognitive behavioral therapy (CBT), motivational interviewing, and acceptance and commitment therapy (ACT). For clients who are struggling with co-occurring addictions, we may also incorporate the 12-Step model of recovery into their individualized treatment plan. In our residential program, clients can participate in individual therapy approximately three times per week. Family therapy is also available, and daily group therapy sessions — led by therapists, registered dietitians, nurses, art therapists, and more — give clients the chance to take part in evidence-based therapies, discuss relevant topics, and engage in creative activities, all in a group setting. Clients typically remain in our residential program for 30-60 days depending on their unique needs.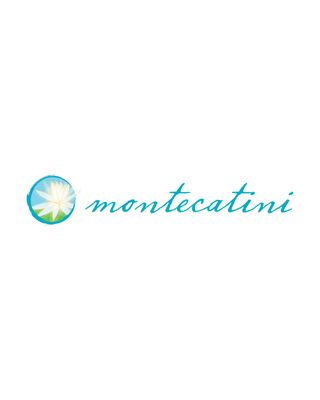 Montecatini - Women's Outpatient
Treatment Center
Verified
Montecatini is an outpatient treatment center for adolescent and adult women age 16 and older who are struggling with eating disorders and co-occurring concerns, including addictions and other mental health disorders. Women can access our partial hospitalization program (PHP) as a form of step-down care after residential treatment, or they may enter the PHP directly. Typically, clients remain in our PHP for 30-90 days; however, your precise length of stay will depend on your individual needs. Participants in the PHP usually meet six days per week and may participate in a range of therapies, including evidence-based interventions such as cognitive behavioral therapy (CBT) and dialectical behavior therapy (DBT). In our PHP, clients can also meet with medical staff multiple times each week to receive medical care and may also see a psychiatrist once a week for support with medication management. Our robust group therapy offerings include process groups, expressive arts therapy groups, and groups addressing topics such as discharge planning, self-esteem, and body image.
Pacific Bay Recovery Center
Pacific Bay Recovery is Accredited by the Joint Commission. When necessary, the first step we take with our patients is medically-assisted detoxification. Chemical dependency is dangerous and must be broken in a comfortable and positive setting, like Pacific Bay Recovery's detox unit. We perform systematic withdrawal, easing the discomfort of withdrawal from whichever substance dependence you suffer from. Pacific Bay is one of the top Medically Assisted detox centers in San Diego County. From services like blood-work panels and urinary analysis' to bio-psycho-social evaluations, physical therapy, and Chinese Medicine; unlike other programs, Pacific Bay Recovery actually has the services available DAILY to our clients-- and all done on site.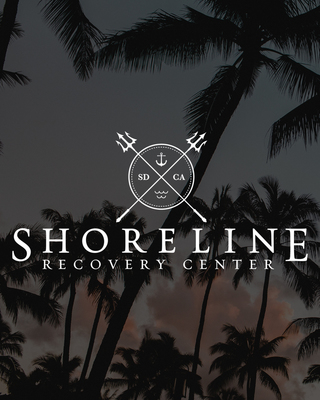 Shoreline Recovery Center
Treatment Center, Psy D, LMFT
Verified
Helping men reach their highest potential by helping them build a balanced, happy, and purposeful life in recovery.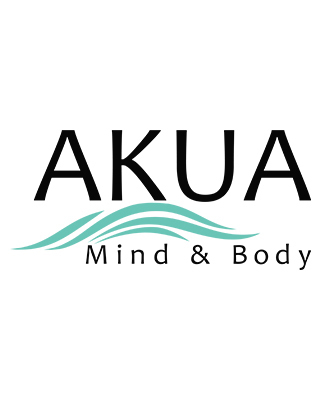 Dual Diagnosis Facility | Akua Mind & Body
Treatment Center, LMFT, MD, CADC-II, LVN, Dr
Verified
1 Endorsed
AKUA Mind and Body is a Southern California based fully-accredited and licensed addiction and mental health treatment facility that offers evidenced-based Westernized addiction medicine combined with holistic Eastern traditions for a broad spectrum integrative treatment approach. AKUA offers individualized treatment for adult men and women who have been diagnosed with a substance abuse disorder and/or a mental health disorder. Most clients present to treatment with more than one type of disorder, a condition known as co-occurring disorder, formerly labeled as dual diagnosis. An alcohol condition coupled with underlying depression is an example of a co-occurring disorder and both disorders must be treated simultaneously in order for the individual to fully heal, as one disorder will often feed off of another disorder. AKUA employs a multidisciplinary treatment team that includes admission intake counselors, therapists, dietitians,and addiction medicine physicians who work together to provide an integrative approach to treatment for both substance abuse and mental illness.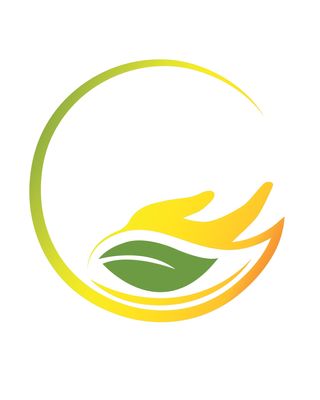 SagePoint Intensive Outpatient Program (IOP)
Treatment Center
Verified
Sagepoint Intensive Outpatient Treatment Program (IOP) is Elk Grove's premier provider of dual diagnosis, evidence-based, and trauma informed services for substance use disorders and co-occurring mental health disorders. Sagepoint IOP's multidisciplinary treatment program is designed to provide integrated and high quality therapeutic interventions for adults 18+ diagnosed with a substance use disorder or addiction. Through comprehensive assessments, education, intervention, and treatment, Sagepoint IOP provides clients with the skills and tools for managing harmful substance use behaviors, as well as depression, anxiety, emotions, social interactions and other aspects to assist them in their recovery process. Sagepoint IOP provides a structured program in a warm and welcoming setting, where clients can continue to live at home and/or attend to work responsibilities while simultaneously focusing on their treatment. Sagepoint IOP offers an intensive outpatient program (IOP) that includes three hours of treatment, three days per week.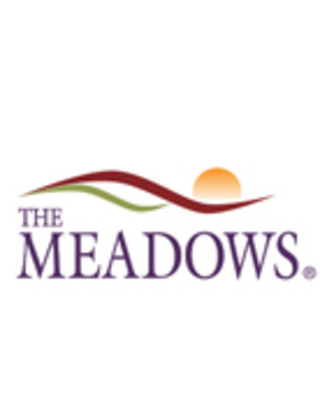 The Meadows of Wickenburg
Treatment Center
Verified
The Meadows is the nation's premier treatment program for trauma, drug and alcohol addiction, sex addiction, panic and anxiety disorders, post-traumatic stress disorder, codependency, depression, bipolar disorder, and eating disorders. Located one hour northwest of Phoenix, our scenic Wickenburg, Arizona campus is nestled in the serene Sonoran Desert, making it an ideal place to focus on recovery. For more than four decades The Meadows has helped patients heal, addressing not just their symptoms or behaviors, but providing them with the tools needed to get to the root cause of their disorders and achieve lasting recovery. Clinicians and professionals trust us more than any other treatment program because of our impeccable reputation for quality, integrity, and proven results.
Pacific Bay Recovery Detox, Inpatient, and IOP
Clients who seek our assistance are often struggling with addiction and emotional challenges that were brought about by or may have preceded their substance abuse. These co-occurring conditions (also known as dual diagnosis disorders) may include depression, acute anxiety, bi-polar disorder, etc. At Pacific Bay Recovery, we understand that the effects of these dual diagnosis disorders may vary from client to client, which is why our treatment process is structured based on your specific needs and routine. Our clients work intensively with our heavily educated and experienced team to address and treat the underlying conditions which contribute to substance abuse issues.
---
See more therapy options for
---
Rehab in 92108

Clients who are looking for Drug Rehab in 92108 or Alcohol Rehab in 92108 can find help at a treatment center. The first step towards recovery usually requires clients to detox in 92108 under medical supervision, and follow-up with a period of intensive therapy at the center.

INPATIENT or OUTPATIENT?

Residential inpatient treatment in 92108 consists of 24-hour care at a live-in facility. Full treatment services, including medical and behavioral therapy, are provided all at one location.

Outpatient treatment programs in 92108 provide flexibility to those who are unable to take time away from their regular lives, work or school. Programs typically meet at the clinic a couple of times every week for a few hours at a time.

Certain programs provide a combination of the in/out approach: Inpatient for medical stabilization, partial hospitalization for moderate cases, intensive outpatient programs, and outpatient clinics for follow-up. For instance, opiate abusers may find it helpful to begin their abstinence with a brief but intensive outpatient opiate drug detox in 92108.
---
92108 Eating Disorders

Eating Disorder Treatment Centres in 92108 help treat a range of eating and food issues, such as childhood feeding disorders, food avoidance, obesity, Anorexia, Bulimia or compulsive overeating, binge eating, night eating, and body image issues.

They address the destructive behaviors and underlying emotional issues of disordered eating. Their programs can include family involvement and are designed to help patients in 92108 develop the skills they need to make lifelong change.
---
How Treatment Centres Can Help

Treatment centers in 92108 help clients with substance abuse issues, drug abuse, and pain treatment, as well as eating disorders. Treatment centers generally offer 30-day recovery programs, or longer-term 60 and 90-day programs.

The first step when you arrive in treatment is to begin a drug detox or alcohol detox. Medical professionals monitor your detox program to make sure that your detox is safe and appropriate.

The second step at most treatment centers is to begin therapy, either in groups or individually. Most 92108 treatment centers for alcohol or drug abuse emphasize this step as the beginning of the road to recovery.

Successful treatment also includes a plan for when you leave your treatment center. Whether it is alcoholics anonymous, or engaging with family and friends, the best treatment centers in 92108 provide counselors who guide you in preparing a plan to stay substance-free.