Treatment Centers in 89104
View cities in 89104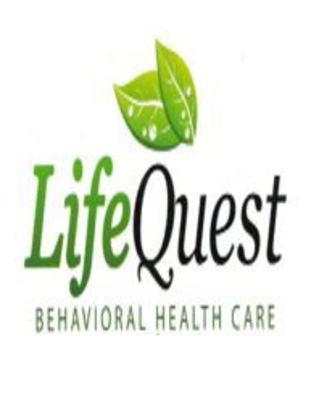 LifeQuest Behavioral Health Care
Treatment Center
Verified
At LifeQuest Behavioral Health Care, we serve as guides for those who have lost their way. We help individuals overcome obstacles and get back on their path. Together, we can map a course to grow strong roots and build confidence in the pursuit of a better life. We have a dedicated team of therapists who specialize in the treatment of emotional and behavioral issues including: depression, anxiety, adjustment disorders, bipolar disorders, PTSD, ADD/ADHD, relationship and family issues, neglect, physical and emotional abuse, drug and alcohol abuse.
Havenwood Academy
Treatment Center
Verified
Havenwood Academy, a long-term residential treatment center in Southern Utah, specializes in treating young women who are struggling with complex trauma and attachment related issues. We work with (assigned female at birth) children from age 12 to 18 and often work with adoptive families.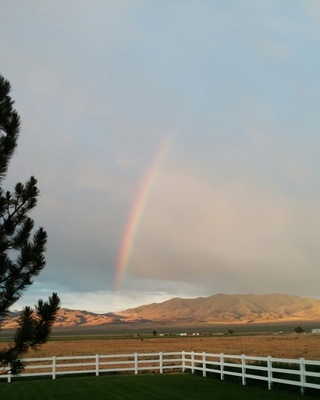 Paradise Creek Recovery Center
Treatment Center, PsyD, LCSW, CSAT
Verified
Paradise Creek specializes in the treatment of sexual compulsivity disorders for adult men in a residential setting. It provides a home-like place of safety and peace that allows patients to reflect and engage in a treatment plan designed specifically for them. We use a combination of Cognitive-Neural Restructuring Therapy, which facilitates change at the cellular level of the brain, and a Task-Centered Approach designed by Dr. Patrick Carnes, PhD., the pioneer of sexual addiction treatment. The combination of these 2 models helps provide the patient with concrete strategies that help facilitate sobriety and achieve long-term changes on a biological, psychological, social, emotional and spiritual level.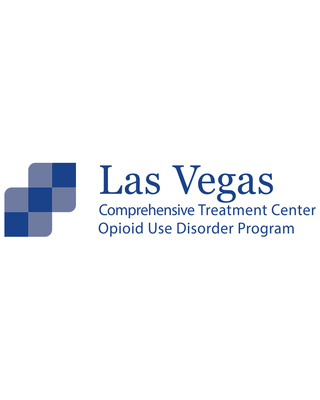 Las Vegas Comprehensive Treatment Center
Treatment Center
Verified
Medication-assisted treatment (MAT) is a time-tested, research-supported form of care for adults who have developed opioid use disorder, which is the clinical term for opioid addiction. MAT has been offered in the United States for several decades, and it has proved to be both safe and effective. People who participate in MAT programs receive prescription medication and take part in counseling sessions. The medications that have been approved for use in MAT programs can ease some of the more severe symptoms of opioid withdrawal, which can make it easier for a person to end their opioid use. The counseling component of MAT can help people gain vital information, adopt healthier behaviors, and develop the skills they need to achieve long-term recovery. Many reputable organizations, including the Substance Abuse and Mental Health Services Administration (SAMHSA) and the National Institute on Drug Abuse (NIDA) have endorsed MAT. SAMHSA has reported that the benefits of medication-assisted treatment include better survival rates, greater likelihood of remaining in treatment, increased ability to find and keep a job, and improved birth outcomes for people who receive MAT while pregnant.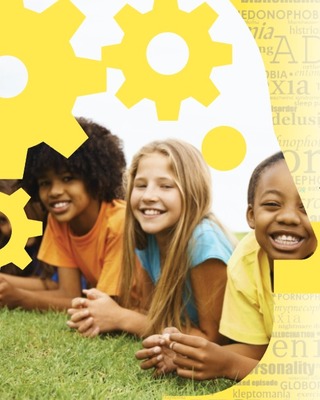 Vegas Cares, LLC.
Treatment Center, PMHNP, APRN
Services at Vegas Cares, are compassionate and results driven. We are focused on providing the most secure and supportive environment for our patients giving them the feeling that they can achieve everything they can hope for and beyond their expectations in our program. We serve Children, Adults, Couples and Families. We address symptoms of Anxiety, Depression, Grief/Loss, PTSD/Trauma, Family issues, At-Risk Youth and Behavioral Issues, Defiance, Anger, Impulsiveness and an array of human behavioral diagnoses' . We strive to gain the best results and outcomes for our patients. Call for a free consultation. Appointments are available Monday-Saturday 702-741-1938 (call/text), 725-206-5434 (call/office) 775-537-4417 (text)

Legacy Health and Wellness
Legacy Health and Wellness began as a seed planted by a team of dedicated professionals who share the belief that healing and growth has the power to change the entire legacy of a family. We have a client centered focus that uses a team approach within the agency as well as with our community partners to assist clients in making changes in their lives. Our therapists include Licensed Clinical Social Workers, Marriage and Family Therapists, Certified Professional Counselors, and Licensed Alcohol and Drug Counselors. All have years of experience working with our diverse population. At Legacy, therapists work closely with Basic Skills and Psychosocial Rehabilitation providers to ensure the therapeutic process is complimented by our behavioral health services. Legacy is committed to providing quality, professional care. We are committed to meeting people where they are in their lives with a spirit of respect and acceptance. Legacy's mission is to provide quality Mental and Behavioral Health Services to children, adults, and families in our community. Legacy understands the challenges people face during the span of a lifetime and supports each individual in the process of growing and healing emotionally, physically, behaviorally, and socially to overcome these challenges.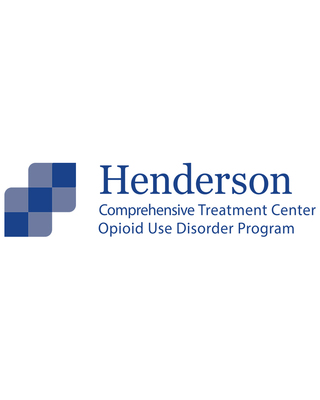 Henderson Comprehensive Treatment Center
Treatment Center
Verified
When you or someone you love is suffering from a substance use disorder, it can inflict harm on your life in many different ways. More than 2.5 million Americans are struggling with an opioid use disorder alone, and opioid overdose was the cause of more than 70,000 deaths in 2017. Comprehensive treatment centers can help you or your loved one recover from an opioid addiction or other substance use disorder. Comprehensive treatment centers help adults age 18 and older who are struggling with substance use disorders. When you or someone you love receives care at a comprehensive treatment center, you will benefit from medically supervised medication-assisted treatment (MAT) in combination with counseling. This dual approach to treatment ensures that your care team treats more than just your symptoms, getting to the root of your substance use so that you can build a foundation for long-term recovery.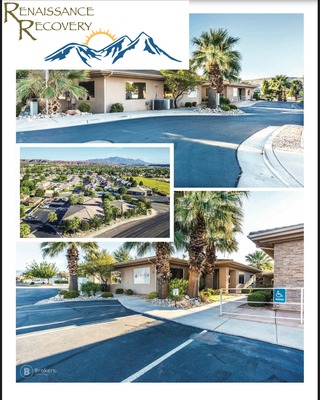 Renaissance Recovery
At Renaissance Recovery we use the traditional 12 step approach to treatment combined with faith & evidence based principles as they relate to alcohol and drug addiction. Our program offers Day treatment, intensive outpatient, general outpatient, and aftercare programs lasting anywhere from 3-6 months. We believe that true recovery includes spiritual healing. In our experiences this approach has proven to be the most successful. We ask all clients seeking treatment at Renaissance Recovery to be open to this aspect of recovery. Individuals seeking treatment at Renaissance Recovery are not required to be active members of any religious denomination. Our staff and our program are respectful of all religious backgrounds. Renaissance Recovery is committed to providing it's clients with professional, private, and compassionate treatment. Our team is dedicated to healing and recovery in an atmosphere of acceptance, support, and love.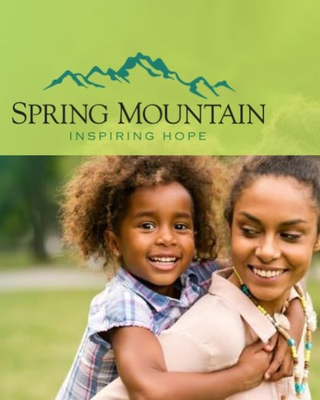 Spring Mountain Sahara
Spring Mountain Sahara offers Intensive Outpatient Programs for children age 9-11, adolescents age 12 to 17, adults 18+, and seniors 55+ who may be experiencing behavioral and substance use issues, but do not require the supervision and 24-hour care of an inpatient program. The program is designed for patients who need more specialized care than is usually offered in most traditional outpatient clinics but are not necessarily a danger to themselves or others. Most find that their problems are causing significant disruptions to school, work, and relationships with friends and family.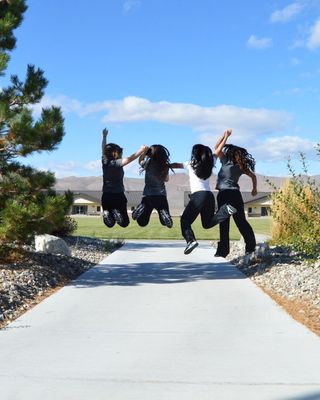 Sierra Sage Treatment Center
Treatment Center, MD, PhD, CPC, MFT, LADC
Verified
Sierra Sage Treatment Center offers nationally accredited residential treatment for young women, age 14 to 17, in a safe, supportive and nurturing environment. Many teens have struggled with overwhelming worries and fears and may be need help recovering. Through accredited education, trauma-informed therapy, sports and activities, our young people are given the skills they need to overcome the effects of depression, anxiety, substance use, and running away.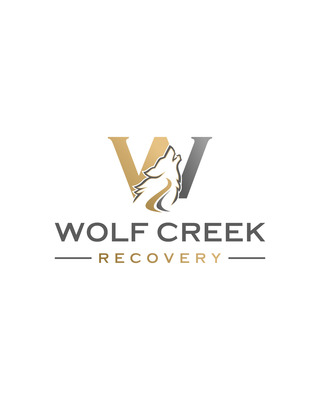 Wolf Creek Recovery Drug and Alcohol Treatment
Treatment Center
Verified
Wolf Creek Recovery is a licensed substance use and mental health treatment facility. Our team is committed to helping men and women ages 18 and over stop the cycle of substance use and rebuild healthy accomplished lives. Wolf Creek Recovery believes the treatment community deserves a client-centered program with staff members and owners who are actively involved in the recovery process. This hands-on interaction provides clients with motivation and encouragement and sets the tone for how the treatment center operates on a day-to-day basis. Wolf Creek Recovery provides compassion and genuine leadership for employees and clients at each level of the organization. Our owners are active in the most important aspects of our treatment program: admissions and community outreach, executive functions, daily operations, and clinical. We feel this is what sets us apart from all other substance use and mental health facilities. With a strong leadership dynamic, Wolf Creek Recovery is able to provide the best client-centered, family-oriented experience a person should expect when pursuing long-term sobriety. We welcome you to our treatment center in Arizona.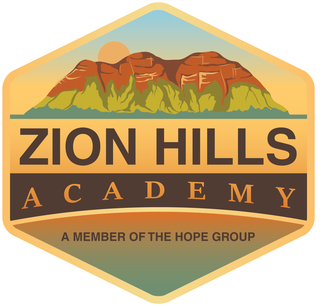 Zion Hills Academy (501C3)
Zion Hills Academy, a nonprofit (501C3) Residential Treatment Center in Southern Utah, specializes in treating teen girls experiencing Reactive Attachment Disorder. Licensed by the State of Utah, Zion Hills utilizes state-of-the-art, research based and proven clinical methods such as EMDR, Cognitive Behavioral Therapy, Experiential Therapy, and Equine Therapy to help teen girls overcome their difficulties and learn to bond with their families. Zion Hill's Positive Peer Culture program, directed by Oscar Fakahua, allows teen girls to experience deep and lasting change.
Zion Recovery
Zion Recovery is a Christian based, licensed mental health and substance use disorder treatment program that helps those enslaved by depression, drugs, alcohol, anxiety, mental health, chronic pain, disease, PTSD, and many other disorders to return to their families and communities free of these issues and in control of their lives. Our program not only addresses the debilitating effects of these disorders on the mind and body, but also focuses on the underlying reasons for them, i.e. depression, anxiety and spiritual issues. We offer state of the art medical technology called TMS and Neurofeedback to effectively treat these issues. We believe in education about depression, mental health, chronic pain and the disease of addiction. We believe these issues can be treated and cured through spiritual awakening, cutting edge modalities, technology and psychic change. While here, we consider you a "Student in Recovery", gaining the tools and education needed to conquer every chronic issue that you are dealing with. You will experience a spiritual and healing transformation that will stay with you for a lifetime.
---
See more therapy options for 89104
---
Rehab in 89104

Clients who are looking for Drug Rehab in 89104 or Alcohol Rehab in 89104 can find help at a treatment center. The first step towards recovery usually requires clients to detox in 89104 under medical supervision, and follow-up with a period of intensive therapy at the center.

INPATIENT or OUTPATIENT?

Residential inpatient treatment in 89104 consists of 24-hour care at a live-in facility. Full treatment services, including medical and behavioral therapy, are provided all at one location.

Outpatient treatment programs in 89104 provide flexibility to those who are unable to take time away from their regular lives, work or school. Programs typically meet at the clinic a couple of times every week for a few hours at a time.

Certain programs provide a combination of the in/out approach: Inpatient for medical stabilization, partial hospitalization for moderate cases, intensive outpatient programs, and outpatient clinics for follow-up. For instance, opiate abusers may find it helpful to begin their abstinence with a brief but intensive outpatient opiate drug detox in 89104.
---
89104 Eating Disorders

Eating Disorder Treatment Centres in 89104 help treat a range of eating and food issues, such as childhood feeding disorders, food avoidance, obesity, Anorexia, Bulimia or compulsive overeating, binge eating, night eating, and body image issues.

They address the destructive behaviors and underlying emotional issues of disordered eating. Their programs can include family involvement and are designed to help patients in 89104 develop the skills they need to make lifelong change.
---
How Treatment Centres Can Help

Treatment centers in 89104 help clients with substance abuse issues, drug abuse, and pain treatment, as well as eating disorders. Treatment centers generally offer 30-day recovery programs, or longer-term 60 and 90-day programs.

The first step when you arrive in treatment is to begin a drug detox or alcohol detox. Medical professionals monitor your detox program to make sure that your detox is safe and appropriate.

The second step at most treatment centers is to begin therapy, either in groups or individually. Most 89104 treatment centers for alcohol or drug abuse emphasize this step as the beginning of the road to recovery.

Successful treatment also includes a plan for when you leave your treatment center. Whether it is alcoholics anonymous, or engaging with family and friends, the best treatment centers in 89104 provide counselors who guide you in preparing a plan to stay substance-free.