Treatment Centers in 89101
View cities in 89101

Legacy Health and Wellness
Legacy Health and Wellness began as a seed planted by a team of dedicated professionals who share the belief that healing and growth has the power to change the entire legacy of a family. We have a client centered focus that uses a team approach within the agency as well as with our community partners to assist clients in making changes in their lives. Our therapists include Licensed Clinical Social Workers, Marriage and Family Therapists, Certified Professional Counselors, and Licensed Alcohol and Drug Counselors. All have years of experience working with our diverse population. At Legacy, therapists work closely with Basic Skills and Psychosocial Rehabilitation providers to ensure the therapeutic process is complimented by our behavioral health services. Legacy is committed to providing quality, professional care. We are committed to meeting people where they are in their lives with a spirit of respect and acceptance. Legacy's mission is to provide quality Mental and Behavioral Health Services to children, adults, and families in our community. Legacy understands the challenges people face during the span of a lifetime and supports each individual in the process of growing and healing emotionally, physically, behaviorally, and socially to overcome these challenges.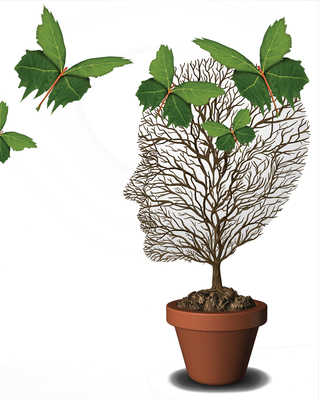 Therapeutic Solutions Behavioral Health
Treatment Center
Verified
Therapeutic Solutions offers integrative therapy services for individuals, groups, families and couples. We treat clients of all ages from children to geriatrics. Our clinicians work with children with behavioral disorders, adults and children with psychosis, self-harm, suicidal ideation, anxiety, depression, bipolar disorder, relationship difficulties and many other stressors. The clinicians at Therapeutic Solutions choose to empower people by helping them find their own strengths and build upon those existing positive attributes to find a place of healing. We look forward to connecting with new clients and helping people along in their journey of life.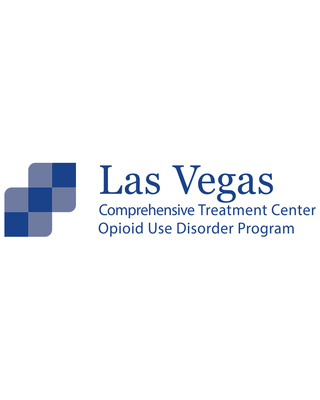 Las Vegas Comprehensive Treatment Center
Treatment Center
Verified
Medication-assisted treatment (MAT) is a time-tested, research-supported form of care for adults who have developed opioid use disorder, which is the clinical term for opioid addiction. MAT has been offered in the United States for several decades, and it has proved to be both safe and effective. People who participate in MAT programs receive prescription medication and take part in counseling sessions. The medications that have been approved for use in MAT programs can ease some of the more severe symptoms of opioid withdrawal, which can make it easier for a person to end their opioid use. The counseling component of MAT can help people gain vital information, adopt healthier behaviors, and develop the skills they need to achieve long-term recovery. Many reputable organizations, including the Substance Abuse and Mental Health Services Administration (SAMHSA) and the National Institute on Drug Abuse (NIDA) have endorsed MAT. SAMHSA has reported that the benefits of medication-assisted treatment include better survival rates, greater likelihood of remaining in treatment, increased ability to find and keep a job, and improved birth outcomes for people who receive MAT while pregnant.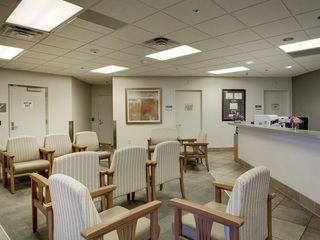 Seven Hills Hospital - Detox
Treatment Center
Verified
When a person has become addicted to alcohol, opioids, or other substances, the pain of withdrawal can keep them trapped in a downward spiral of compulsive substance use. In some cases, people who try to end their substance use without professional help may put their health or even their lives at risk. Thankfully, there is a safer and more comfortable way to accomplish this goal. Seven Hills Hospital in Henderson, Nevada, offers a nonmedical detoxification, or detox, program to help patients begin their recovery journey. Detox at our hospital is a short-term service, typically lasting five to seven days. During this time, patients benefit from evidence-based treatment and round-the-clock support provided by a team of experienced professionals. Once a person has successfully completed detox, they can transition directly to the next phase of their treatment without leaving our campus. This significantly reduces their risk for immediate relapse, and it helps them develop a stronger foundation for recovery.
Turning Point Centers Residential Lone Peak
We understand overcoming addiction is not easy. For more than 12 years, Turning Point Centers has been treating individuals with alcohol, drug and mental health issues. Our program is different than a traditional 12-step treatment program. Because we see addiction as a multi-faceted disease that impacts different aspects of an indvidual's well-being, we provide a variety of behavioral therapies, family therapy, physician-directed care, and Medication-Assisted treatment when clinically indicated. This combination is more effective than any single approach.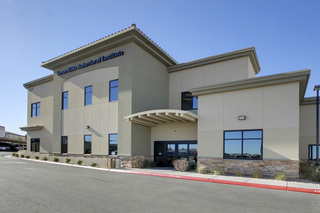 Seven Hills Hospital - Outpatient
The intensive outpatient program (IOP) at Seven Hills Hospital in Henderson, Nevada, may be an ideal treatment option for adults who can benefit from step-down support after completing a higher level of care for a mental health disorder or a substance use disorder, which is the clinical term for addiction. Our IOP also serves adults who are stepping up from traditional outpatient services, as well as those who are entering treatment for the first time. Adults who receive treatment at the IOP level typically receive about 15 hours of care each week, including lunch each day. Group therapy is the main method of treatment in our IOP, with each treatment day including multiple groups. During an adult's time in our IOP, they may participate in trauma groups, process groups, skills groups, and meditation/mindfulness groups. We also offer on-site 12-Step groups, including both Alcoholics Anonymous (AA) and Narcotics Anonymous (NA) meetings, as well as education and support for those who wish to follow the SMART Recovery model.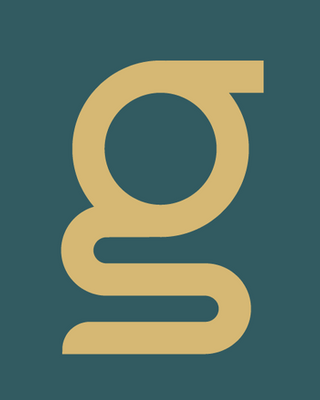 Gallus Medical Detox Las Vegas
Treatment Center
Verified
Safe, Comfortable & Effective Medical Detox in North Las Vegas At Gallus Medical Detox Centers we bring compassion to the commotion. Peace to the pain. Empowerment to the powerless. If you or someone you know needs help with substance use, bring us your battle. We specialize in providing the highest quality inpatient IV therapy and oral medication-based detoxification treatment for patients with substance use disorders. We believe in Dignity in Healing. Joint Commission accredited, ASAM Level III. 7-D: Medically monitored inpatient detoxification.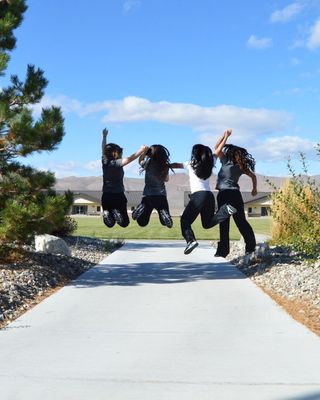 Sierra Sage Treatment Center
Treatment Center, MD, PhD, CPC, MFT, LADC
Verified
Sierra Sage Treatment Center offers nationally accredited residential treatment for young women, age 14 to 17, in a safe, supportive and nurturing environment. Many teens have struggled with overwhelming worries and fears and may be need help recovering. Through accredited education, trauma-informed therapy, sports and activities, our young people are given the skills they need to overcome the effects of depression, anxiety, substance use, and running away.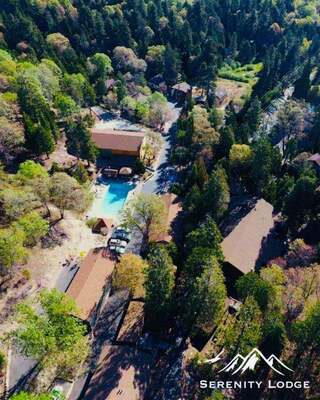 Zinnia Serenity Lodge
Treatment Center
Verified
Zinnia Serenity Lodge is a Men's Only Alcohol and Drug Treatment Facility, for those 18 and over, who are struggling with alcoholism, drug addiction and co-occurring disorders. Zinnia Serenity Lodge offers 30, 60 and 90 day plans (and beyond) depending on the needs of the individual. We offer residential treatment, partial hospitalization treatment and intensive outpatient treatment plans, each one tailored to meeting the individual need of each patient. We offer life direction, guidance and tools for everyday living. Our program provides individual counseling, group therapy, extensive education, appropriate family treatment, 12 step meetings as well as alternatives to 12 step, and the facilitation of aftercare. Each patient's treatment plan is based on ongoing assessments by clinical and medical staff, and is based on the progression or regression of a patient's behavioral and medical state.
Prescott House
Treatment Center, MEd, LISAC, CSAT, CMAT
Verified
Since 1988 Prescott House has provided outstanding services to men and their families from across the country and abroad. Throughout the years we have found that long-term recovery is best achieved through long-term treatment in a nurturing and therapeutic environment. Prescott House is committed to providing precisely that: excellent clinical care in a close-knit recovery community. This commitment is founded on a firm belief in recovery of the mind, spirit, and body. Prescott House is a safe environment in which clients may confront their self-destructive behaviors and develop integrity and accountability while nurturing their personal and emotional growth in recovery. We as a staff work tirelessly to consider the whole person and to treat the causes of self-destructive behaviors and not simply the symptoms.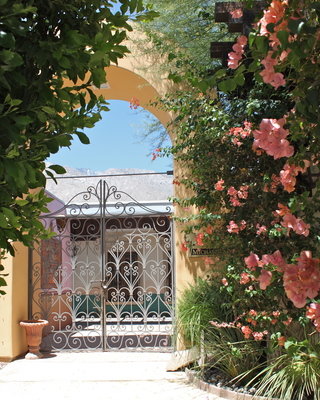 Michael's House Outpatient Center
Treatment Center
Verified
Michael's House Outpatient Center is a place of healing and hope located in Palm Springs, California. From the artful decor of the building itself to the expert-level staff, Michael's House Outpatient Center provides patients with the recovery tools, peer support and professional guidance that they need to live full, healthy lives. Patients can attend group and individual therapy sessions, participate in holistic and recreational activities, and experience a compassionate environment where substance use and mental health issues are addressed concurrently. Through psychoeducational and process groups, patients can learn new coping skills and gain valuable interaction with peers in the recovery process. We provide regular aftercare sessions and Intensive Outpatient Program sessions Monday through Friday.
Las Vegas Comprehensive Treatment Center
Seven Hills Hospital - Detox
Seven Hills Hospital - Outpatient
Zinnia Serenity Lodge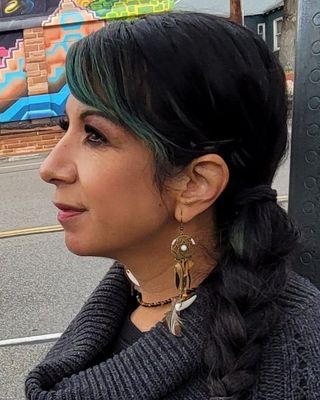 ---
See more therapy options for
---
Rehab in 89101

Clients who are looking for Drug Rehab in 89101 or Alcohol Rehab in 89101 can find help at a treatment center. The first step towards recovery usually requires clients to detox in 89101 under medical supervision, and follow-up with a period of intensive therapy at the center.

INPATIENT or OUTPATIENT?

Residential inpatient treatment in 89101 consists of 24-hour care at a live-in facility. Full treatment services, including medical and behavioral therapy, are provided all at one location.

Outpatient treatment programs in 89101 provide flexibility to those who are unable to take time away from their regular lives, work or school. Programs typically meet at the clinic a couple of times every week for a few hours at a time.

Certain programs provide a combination of the in/out approach: Inpatient for medical stabilization, partial hospitalization for moderate cases, intensive outpatient programs, and outpatient clinics for follow-up. For instance, opiate abusers may find it helpful to begin their abstinence with a brief but intensive outpatient opiate drug detox in 89101.
---
89101 Eating Disorders

Eating Disorder Treatment Centres in 89101 help treat a range of eating and food issues, such as childhood feeding disorders, food avoidance, obesity, Anorexia, Bulimia or compulsive overeating, binge eating, night eating, and body image issues.

They address the destructive behaviors and underlying emotional issues of disordered eating. Their programs can include family involvement and are designed to help patients in 89101 develop the skills they need to make lifelong change.
---
How Treatment Centres Can Help

Treatment centers in 89101 help clients with substance abuse issues, drug abuse, and pain treatment, as well as eating disorders. Treatment centers generally offer 30-day recovery programs, or longer-term 60 and 90-day programs.

The first step when you arrive in treatment is to begin a drug detox or alcohol detox. Medical professionals monitor your detox program to make sure that your detox is safe and appropriate.

The second step at most treatment centers is to begin therapy, either in groups or individually. Most 89101 treatment centers for alcohol or drug abuse emphasize this step as the beginning of the road to recovery.

Successful treatment also includes a plan for when you leave your treatment center. Whether it is alcoholics anonymous, or engaging with family and friends, the best treatment centers in 89101 provide counselors who guide you in preparing a plan to stay substance-free.