Treatment Centers in 84102
View cities and counties in 84102
Sovegna, PLLC
Addiction touches the lives of a great number of people, including professionals and other working people. Many find it difficult to ask for help, which is especially true for highly productive people. Many people will then struggle with progressive addiction (chemical, behavioral, etc.). Many will also go to great lengths denying problems to others and themselves, even when mental/physical health problems begin to mount, or when workplace and supportive relationships begin to deteriorate. A person's role or demands at work may be a contributing factor for onset or progression of illness; it may also be a perceived barrier to seeking help. Reaching out for help may feel daunting, especially when coupled with feelings of embarrassment, shame, remorse, worry. Finding help that preserves dignity, remains discreet, as well as effective may feel like a tall order. Many will want to access a continuum of outpatient services that can integrate with work, home, and family/social life, while remaining discreet.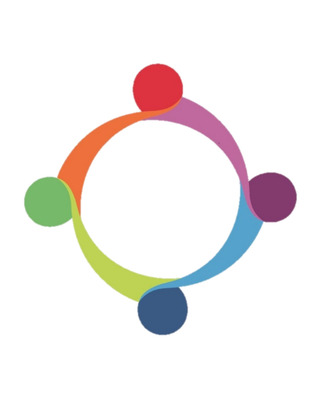 Utah Center for Evidence Based Treatment
Treatment Center
Verified
3 Endorsed
Research-tested therapy interventions that are proven to reduce symptoms and improve quality of life. Our providers have expertise in anxiety, depression, trauma, managing stress, Dialectical Behavior Therapy, as well as child and adolescent issues. We embody the clinical scientist model, monitoring client outcomes to progress, remaining abreast of research, and teaching, within a culture of collaboration and support. We work our clients to develop treatment plans attentive to personal history, goals culture, and privacy wishes.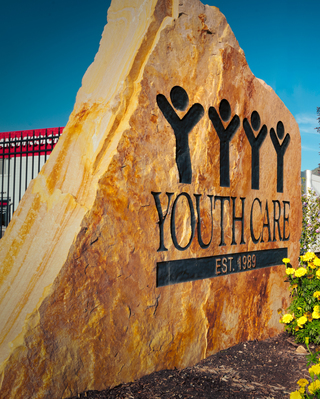 Adolescent Depression Treatment | Youth Care
Youth Care is a residential treatment center for adolescents ages 11-18 who are struggling with issues such as depression, low self-esteem, and substance abuse. Located in Draper, Utah, our peaceful, home-like campus allows young people to work towards healing as they learn new skills and behaviors that will allow them to thrive at home, at school, with peers, and with their families. Programming at Youth Care includes a variety of therapeutic techniques that focus on respect, trust, and accountability, all applied in a real world setting. At Youth Care, we prioritize learning during recovery, and ensure that each young person we serve makes academic gains within our fully-accredited academic program.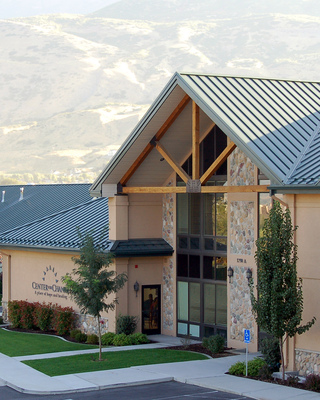 Center for Change
Treatment Center
Verified
Center for Change is a place of hope and healing that is committed to helping those suffering from eating disorders break free and fully recover. The Center offers intensive treatment for eating disorders and co-occurring issues, including a specialty program for co-occurring diabetes (ED-DMT1), and provides a full continuum of care: Inpatient, Residential, Partial Hospitalization Program, Intensive Outpatient Program, and Outpatient therapeutic and dietary services. The Center also offers an Outpatient Medical & Psychiatric Clinic to address the unique needs of people experiencing the effects of an eating disorder – either past or present. Center for Change serves adolescent and adult females in Inpatient and Residential, and adolescents and adults of all genders in PHP, IOP, and Outpatient. Accredited by The Joint Commission, AdvancED, and TRICARE® certified.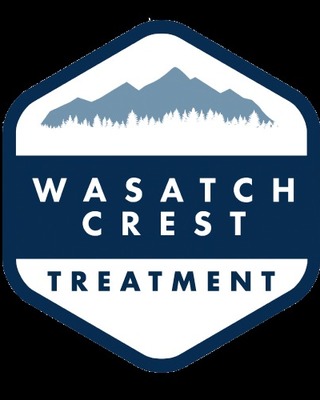 Wasatch Crest Treatment Services
Located in the foothills of Utah's Wasatch Mountain Range, we treat clients struggling with alcohol abuse, substance abuse, and co-occurring mental health conditions. On over seven acres in Heber City, UT, our center offers crisp alpine air and majestic mountain views. To support clients throughout their early recovery, we provide a continuum of care which includes residential treatment, partial hospitalization, intensive outpatient, and transitional living programs.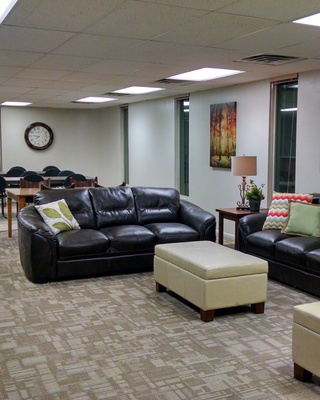 Center for Change - Cottonwood Heights
Treatment Center, LMFT
Verified
Center for Change is a place of hope and healing that is committed to helping those suffering from eating disorders break free and fully recover. Our convenient Salt Lake campus is located in Cottonwood Heights, just minutes from the hustle and bustle of the city, but with an air of calm and quiet that contributes to the healing that happens here. This location provides a Partial Hospitalization Program (PHP), Intensive Outpatient Program (IOP), and outpatient services for adolescents and adults of all genders. Our main campus in Orem, UT provides a full continuum of care, as well as an Outpatient Medical & Psychiatric Clinic to address the unique needs of people experiencing the effects of an eating disorder – either past or present. Accredited by The Joint Commission and TRICARE® certified.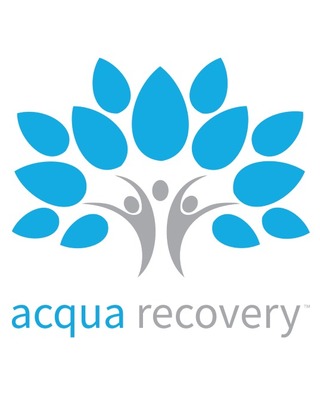 Acqua Recovery
Treatment Center
Verified
Are you living a life you don't recognize? Rediscover the person you were before trauma and addiction at Acqua Recovery. It takes time to unravel the lifetime of trauma and pain that underlies addiction, but we're ready to walk that path with you. From here on out, you never have to go back.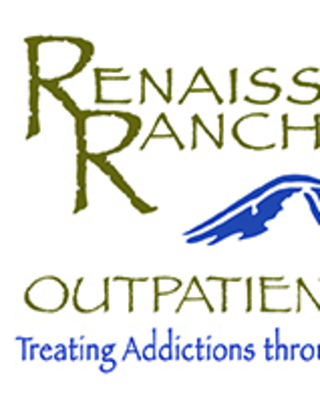 Renaissance Ranch Outpatient
Treatment Center, CMHC
Verified
We are a fully licensed Outpatient Addiction Recovery Center that cares! We offer a 3-12 month program, integrating therapy and healing for clients and their families. Our passionate, experienced staff aim to assist the recovering individual through their first year of sobriety, step by step with the ultimate goal of improving their overall success as they transition into a new way of life. This approach is highly effective, see testimonials from other clients on our website. Outpatient addiction treatment is being more and more recognized as a highly effective and realistic approach to addiction recovery by substance abuse and mental health professionals around the world. It allows for the alcoholic/addict to deal and cope with life's challenges in the real world as they have clinical arms wrapped around them, are held to a healthy balance of accountability and take advantage of the support offered by others who are successfully recovering. One key benefit is that it is a fraction of the cost of other programs as Renaissance Ranch Outpatient's primary goal is to aid in liberating the captive from the chains of addiction not monetary gain.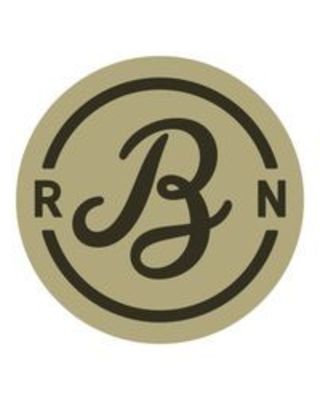 Buckeye Recovery Network
Treatment Center
Verified
Buckeye Recovery Network was designed to approach recovery with the belief that true transformation begins with evaluating the needs of every individual who chooses to join our program. Our ideal client is someone who understands that recovery is a powerful journey that can lead to a beautiful future of opportunity and self-expression although it takes willingness and honesty to get there. We seek to accept those who are looking for an environment of healing and a family of experts to guide them to a future of endless possibilities. At Buckeye Recovery Network, we make sure you are prepared for real-life success in recovery. Whether it is substance abuse, mental health difficulty or a combination of both, our team of experienced professionals fosters an ecosystem of recovery that is necessary to achieve long-term sustainable results.
Summit Community Counseling
Treatment Center, PhD
Verified
Our goal is to partner with clients to help them achieve their highest potential. We are client focused and solution based. With a large group of therapists, we can offer a wide variety of approaches and personalities to match our clients with the therapist who can best support them in their goals.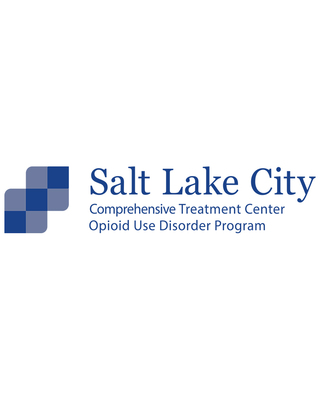 Salt Lake City Comprehensive Treatment Center
Salt Lake City Comprehensive Treatment Center (CTC) provides premier outpatient care for adults age 18 and older who are struggling with addictions to opioids. Located in Salt Lake City, Utah, our CTC offers medication-assisted treatment (MAT), a comprehensive approach to treating opioid addiction that uses prescription medication and counseling. MAT can provide patients with many benefits, including increased treatment retention, higher social functioning, and better outcomes at work. The medications we offer at our CTC — methadone, buprenorphine, and Suboxone — can ease the symptoms and drug cravings associated with opioid withdrawal, helping patients function better in daily life and in treatment. In our MAT program, you can also participate in individual and group counseling. In counseling, you may gain personal insights and develop skills that can help you navigate the challenges of recovery and avoid relapse. A comprehensive MAT program can also customize your treatment plan to fit your unique needs. At Salt Lake City CTC, we treat each patient as an individual, providing personalized care at each step.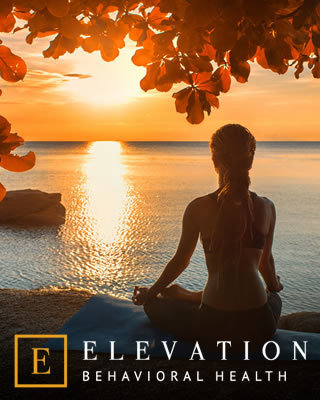 Elevation Behavioral Health Mental Health Retreats
Elevation Behavioral Health is one of the few private inpatient mental health facilities that focuses on assessing and effectively treating primary mental health conditions in conjunction with detoxification and addiction interventions. We are proud to offer a robust clinical program that provides the most individual therapy sessions in the industry and while respecting and honoring each client's journey. We are committed to providing clients with exceptional treatment in a compassionate environment. We make a positive, measurable difference in the physical, emotional and spiritual health of the people we serve while building up their confidence and respecting their dignity.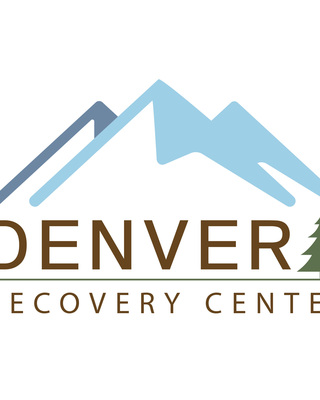 Denver Recovery Center
Treatment Center
Verified
Realizing that you or your loved one may need help with substance abuse can be a difficult issue to deal with, but it's this realization that makes recovery possible. When you begin to accept that your substance use has gotten out of control, you may want to consider a rehabilitation program. Imagine life long recovery free from drugs and alcohol. At Denver Recovery Center we make this possible.
---
See more therapy options for 84102
---
Rehab in 84102

Clients who are looking for Drug Rehab in 84102 or Alcohol Rehab in 84102 can find help at a treatment center. The first step towards recovery usually requires clients to detox in 84102 under medical supervision, and follow-up with a period of intensive therapy at the center.

INPATIENT or OUTPATIENT?

Residential inpatient treatment in 84102 consists of 24-hour care at a live-in facility. Full treatment services, including medical and behavioral therapy, are provided all at one location.

Outpatient treatment programs in 84102 provide flexibility to those who are unable to take time away from their regular lives, work or school. Programs typically meet at the clinic a couple of times every week for a few hours at a time.

Certain programs provide a combination of the in/out approach: Inpatient for medical stabilization, partial hospitalization for moderate cases, intensive outpatient programs, and outpatient clinics for follow-up. For instance, opiate abusers may find it helpful to begin their abstinence with a brief but intensive outpatient opiate drug detox in 84102.
---
84102 Eating Disorders

Eating Disorder Treatment Centres in 84102 help treat a range of eating and food issues, such as childhood feeding disorders, food avoidance, obesity, Anorexia, Bulimia or compulsive overeating, binge eating, night eating, and body image issues.

They address the destructive behaviors and underlying emotional issues of disordered eating. Their programs can include family involvement and are designed to help patients in 84102 develop the skills they need to make lifelong change.
---
How Treatment Centres Can Help

Treatment centers in 84102 help clients with substance abuse issues, drug abuse, and pain treatment, as well as eating disorders. Treatment centers generally offer 30-day recovery programs, or longer-term 60 and 90-day programs.

The first step when you arrive in treatment is to begin a drug detox or alcohol detox. Medical professionals monitor your detox program to make sure that your detox is safe and appropriate.

The second step at most treatment centers is to begin therapy, either in groups or individually. Most 84102 treatment centers for alcohol or drug abuse emphasize this step as the beginning of the road to recovery.

Successful treatment also includes a plan for when you leave your treatment center. Whether it is alcoholics anonymous, or engaging with family and friends, the best treatment centers in 84102 provide counselors who guide you in preparing a plan to stay substance-free.