Treatment Centers in 38654
View cities and counties in 38654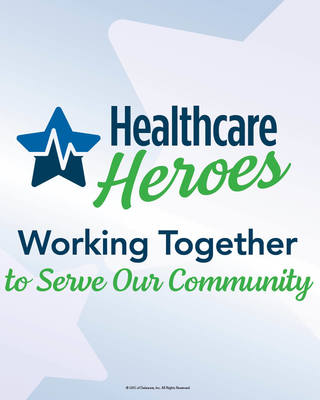 Parkwood Behavioral Health System
Treatment Center
Verified
Parkwood is located on a beautiful 37-acre campus in the northwest corner of Desoto County in North Mississippi. You will find our caring and compassionate staff eager to help you upon arrival at our facility. We are committed to providing the highest level of quality care in a secure, confidential environment. At Parkwood, we care for a wide age range of patients from the youngest age of 5 to senior adulthood. Whether you or someone in your family is struggling with mental health issues, depression, thoughts of suicide or self-harm, or substance abuse, we offer multiple inpatient and outpatient programs specifically designed to meet your needs. The physicians and staff at Parkwood strive to provide the best outcomes possible and help patients progress towards a more independent, self-fulfilling lifestyle. For over 30 years, we have been providing quality care with a home-town feel to our patients and their families. What started as a 60-bed hospital has now grown to 148 beds to meet the needs of our community and surrounding areas.
Millcreek of Pontotoc
Offering varying levels of care and treatment options for even the most concerning emotional and behavioral disturbances, Millcreek of Pontotoc is a premier provider of mental healthcare services for children and adolescents in Northern Mississippi. With care available for youth between the ages of 6 and 20, Millcreek of Pontotoc incorporates a number of therapeutic interventions so as to meet the needs of young people who are struggling with mental health conditions. Individualized treatment planning is at the core of treatment at this center so that every young person who comes for care receives treatment that yields the most positive outcomes. Qualified, caring, and experienced mental health professionals administer treatment and put forth every effort to instill new skills and methods for managing emotions and behaviors that can serve youth well for a lifetime. Additionally, Millcreek of Pontotoc affords every young person with the opportunity to further his or her education by offering superior education services so that each youth can realize the possibility of and achieve the bright and prosperous future her or she deserves.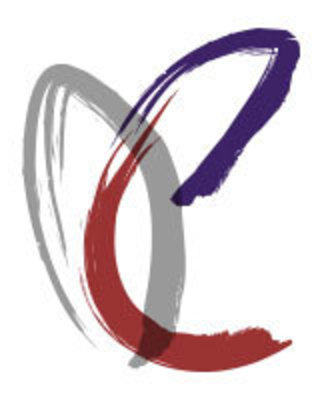 Delta Specialty Hospital - Detox Program
At Delta Specialty Hospital, located in Memphis, Tennessee, we offer medically supervised detox to help patients who are battling chemical dependency rid their bodies of harmful substances. Our detoxification services are available for patients who are struggling with addictions to a variety of substances, including alcohol, benzos, cocaine, heroin, meth, and prescription painkillers. While the thought of detox can be overwhelming for those who are suffering from addictions, it is an essential first step in the recovery process. At our treatment center, we provide care to help alleviate the painful physical symptoms associated with withdrawal so that patients can complete detox safely and comfortably. Our goal is to help stabilize each patient, offer emotional support, and prepare them for the next phase of their treatment.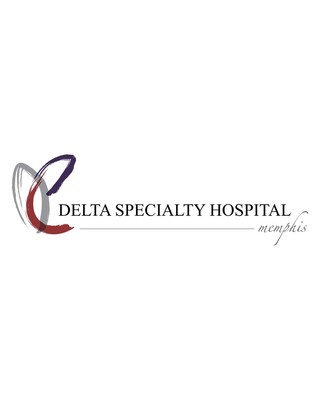 Delta Specialty Hospital - Adult Outpatient
Adults age 18 and older who are in need of structured treatment for behavioral health concerns can participate in the partial hospitalization program (PHP) offered at Delta Specialty Hospital. In this program, patients attend treatment five hours a day, five days a week for an average of four weeks. Each person's individual needs influence their treatment plan as well as their length of stay, so actual program duration may vary. Daily programming depends on a person's customized care plan, which can include evidence-based therapeutic modalities such as cognitive behavioral therapy, dialectical behavior therapy, 12-Step programming, and life skills education. While someone can step down to this program from a higher level of care, they may also enter our PHP directly. We want to help ensure that our patients can fully focus on treatment without distractions or barriers to care. For this reason, we provide breakfast and lunch in our PHP as well as transportation to our treatment center as needed.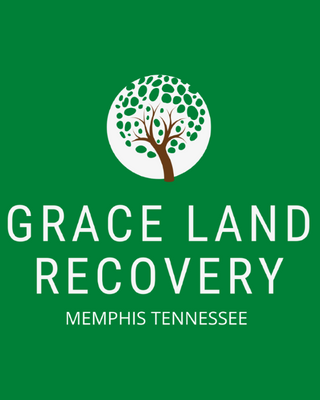 Grace Land Recovery
Grace Land Recovery not only offers addiction treatment, but we also offers treatment for primary mental health. Our team has the experience and knowledge to understand that oftentimes, drug and alcohol addiction are intertwined with mental illness. In fact, 1 in 4 adults with a mental illness also have a substance abuse disorder, and some studies show that as many as half of all individuals with drug or alcohol addictions also have a mental disorder of some kind. There are many reasons for this, and because the two are so closely tied together, it's challenging to treat one issue without treating the other. That is why our facility offers comprehensive mental health treatment in addition to our alcohol and drug addiction programs.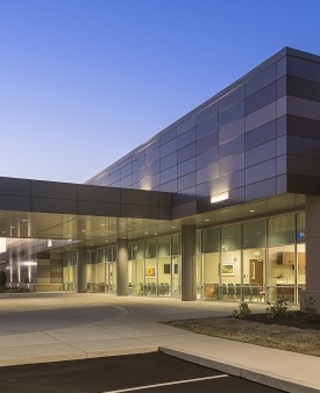 Mental Health Treatment | Crestwyn Behavioral
Nestled in a cove in quiet and idyllic Georgetown, Tennessee, Crestwyn Behavioral Health is a state-of-the-art program for adolescents and adults who are struggling with substance abuse and mental health concerns. A welcoming campus with trees, fields, and seasonal flora and fauna surround our safe and comfortable treatment center. Open courtyards and a large gymnasium provide opportunities for patients to rest, relax, and/or exercise as they wish. Inside the building, Crestwyn is home to a quality team of experienced treatment professionals who are dedicated to the science and art of helping individuals overcome mental and behavioral health disorders. Composed of psychiatrists, counselors, nurses, social workers, activity therapists, and teachers, Crestwyn's treatment team brings a diverse range of experiences and expertise to the task of helping individuals stabilize and experience improved mental health. This team is united by the mission of creating a world-class hospital that sets the standard of excellence in the treatment of mental health disorders and in creating an environment of compassion, support, and respect.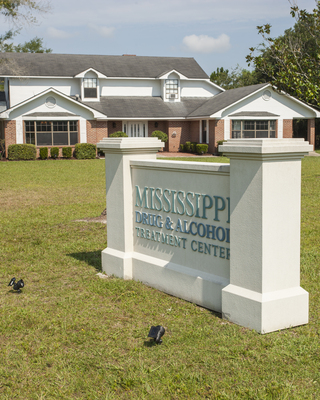 Mississippi Drug And Alcohol Treatment Center
Treatment Center, Mississippi Drug And Alcohol Treatment Center, Mcap, Icadc
Verified
Family-owned and operated, Mississippi Drug and Alcohol Treatment Center, takes great pride in helping members of our communities. Since 2017, we have been providing quality patient care and taking an active role in our patient's recovery. You will be treated like family from the moment you call our admissions number. We understand that lasting recovery is all about relationships. We begin working on a personalized treatment plan as soon as you enter our doors. Your treatment plan is tailored to your individual needs, instead of a one-size-fits-all solution. The team at MDATC is made up of Masters Level therapists, Medical Doctors, and 24/7 nursing. You can take comfort in knowing that you or your loved one will have the best care 24 hours a day, 7 days a week. Our treatment program continues long after your inpatient stay. We offer outpatient services and aftercare planning for all of our patients to give them the best opportunities available for long-term recovery.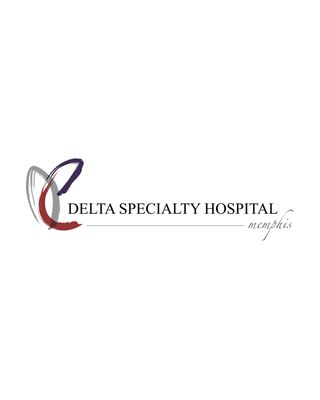 Delta Specialty Hospital - Adult Inpatient
At Delta Specialty Hospital, we offer acute inpatient treatment for adults age 18 and older who are battling a variety of mental health concerns. Inpatient treatment is a short-term program, typically lasting 10-14 days, that can help people achieve stability and learn to manage their symptoms. Patients receive round-the-clock monitoring from a team of professionals in a safe, secure environment. During programming, they can participate in a variety of evidence-based modalities depending on their unique needs. A person's treatment plan may include cognitive behavioral therapy, dialectical behavior therapy, life skills education, and 12-Step programming. The care we provide is outcomes-driven and customized for each patient based on the results of an initial evaluation we conduct at the time of admission. These in-depth assessments help our team better understand the challenges our patients are facing so that we can determine the therapies and services that can yield the best results for them. At the end of inpatient programming, we support the continued success of each patient by providing them with a detailed aftercare plan.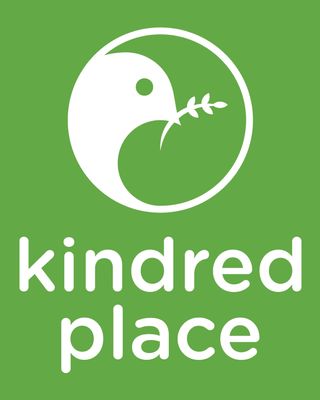 Kindred Place, Inc
Do you have relationship problems with your children or partner? Do you and your partner argue about how to raise your children because you come from a different background? Do you lie awake at night consumed with regret over past mistakes or future worries? If you answered "yes" to any of these questions, be assured that you are not alone. If you feel stuck and worried about your or your child's future, let a therapist at Kindred Place help you rediscover what brings meaning and purpose to your life. Everyone experiences moments where they feel a disconnection, and sometimes we just need a little help recognizing where it is.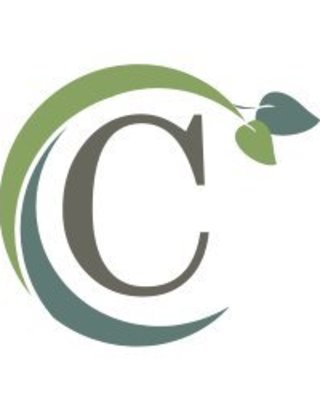 Crestwyn Behavioral Health Hospital
Located on a cove in idyllic Germantown, Tennessee, Crestwyn Behavioral Health provides care for adolescents and adults with mental health disorders and substance use disorders. Treatment at Crestwyn is defined by excellent care, phenomenal customer service, and an unparalleled commitment to patients, staff, physicians, and the community. Its state-of-the-art campus is safe and comfortable, featuring bright patient care rooms and courtyard areas for respite and relaxation. A large gymnasium allows individuals receiving care an opportunity for exercise, recreation, and camaraderie through physical activity. Crestwyn Behavioral Health aims to be recognized as a leading behavioral health hospital characterized by sensitivity to patients, practical integration of the most current and effective psychotherapeutic practices, and engagement and cooperation with individuals and organizations for the benefit of the community as a whole.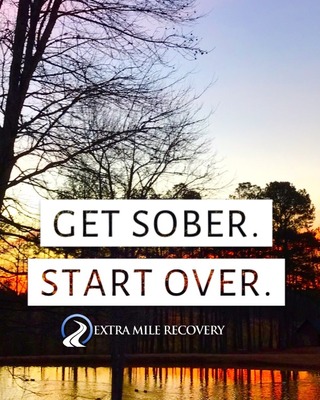 Extra Mile Recovery
The Extra Mile provides a secluded, serene environment which allows our residents to focus on themselves and begin healing. Through a combination of intensive clinical therapy and 12 step immersion, a individualized program is implemented and a new model for living is developed. Our team members are not only the highest caliber professionals, but have recovered from their own battles with addiction. Both the relaxing environment and incredible staff is what sets apart The Extra Mile. Extra Mile's Treatment provides individualized, comprehensive care for men that promotes whole-person healing. Our approach includes: * Ambulatory Detox * 12 Step Immersion * Intensive Clinical Therapy * Eye Movement Desensitization & Reprocessing Therapy * Cognitive Behavioral Therapy * Dialectical Behavior Therapy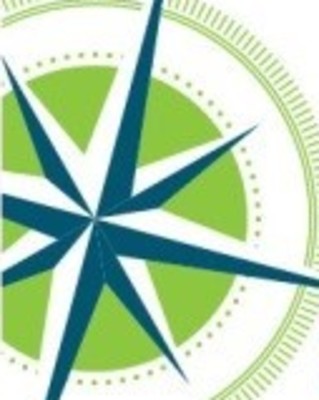 Compass Intervention Center
Treatment Center
Verified
It is our philosophy that a child's mental health is a key component in leading a healthy, productive life. As a residential and outpatient treatment provider, our greatest strengths are outlined in the quality of our programs and in the compassionate, caring, and dedicated professionals that provide superior services to children. With a comprehensive continuum of care, Compass provides the treatment necessary to move our patients towards a brighter future. With specializations in trauma work and addictions, our programs are designed to treat the complex problems that children and families encounter in today's world.
---
See more therapy options for
---
Rehab in 38654

Clients who are looking for Drug Rehab in 38654 or Alcohol Rehab in 38654 can find help at a treatment center. The first step towards recovery usually requires clients to detox in 38654 under medical supervision, and follow-up with a period of intensive therapy at the center.

INPATIENT or OUTPATIENT?

Residential inpatient treatment in 38654 consists of 24-hour care at a live-in facility. Full treatment services, including medical and behavioral therapy, are provided all at one location.

Outpatient treatment programs in 38654 provide flexibility to those who are unable to take time away from their regular lives, work or school. Programs typically meet at the clinic a couple of times every week for a few hours at a time.

Certain programs provide a combination of the in/out approach: Inpatient for medical stabilization, partial hospitalization for moderate cases, intensive outpatient programs, and outpatient clinics for follow-up. For instance, opiate abusers may find it helpful to begin their abstinence with a brief but intensive outpatient opiate drug detox in 38654.
---
38654 Eating Disorders

Eating Disorder Treatment Centres in 38654 help treat a range of eating and food issues, such as childhood feeding disorders, food avoidance, obesity, Anorexia, Bulimia or compulsive overeating, binge eating, night eating, and body image issues.

They address the destructive behaviors and underlying emotional issues of disordered eating. Their programs can include family involvement and are designed to help patients in 38654 develop the skills they need to make lifelong change.
---
How Treatment Centres Can Help

Treatment centers in 38654 help clients with substance abuse issues, drug abuse, and pain treatment, as well as eating disorders. Treatment centers generally offer 30-day recovery programs, or longer-term 60 and 90-day programs.

The first step when you arrive in treatment is to begin a drug detox or alcohol detox. Medical professionals monitor your detox program to make sure that your detox is safe and appropriate.

The second step at most treatment centers is to begin therapy, either in groups or individually. Most 38654 treatment centers for alcohol or drug abuse emphasize this step as the beginning of the road to recovery.

Successful treatment also includes a plan for when you leave your treatment center. Whether it is alcoholics anonymous, or engaging with family and friends, the best treatment centers in 38654 provide counselors who guide you in preparing a plan to stay substance-free.