Treatment Centers in 30022
View cities and counties in 30022
Johns Creek & Alpharetta Counseling
Treatment Center, MA, LMFT
Verified
JCAC offers counseling in office and online with a secure virtual portal. We specialize in play therapy for children, counseling for adolescents, individual adult counseling, couples therapy, and counseling for seniors. Each of our therapists are highly specialized to offer an excellent counseling experience. We offer weekend and late afternoon appointments. We are an outpatient counseling center meaning we offer weekly counseling services. We do not offer inpatient or emergency services. Our intake line is answered by a counselor ready to listen Monday through Friday 9am-5pm. Call to ask questions and to schedule your first appointment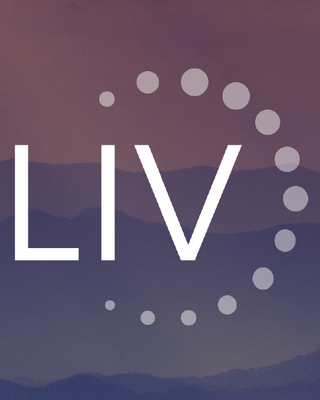 LIV Recovery Center
Treatment Center, CADCII
Verified
LIV Recovery Center, located in Johns Creek, Georgia, is a client-focused outpatient program. Our primary goal is to transform lives by assisting individuals and their families in overcoming the obstacles associated with early recovery from Substance Use Disorder, Trauma Challenges, and Mental Health Conditions. We are dedicated to offering a transparent and compassionate route to accessible and impactful treatment. Our team is experienced and well-informed, ready to provide you with guidance, solutions, and various levels of care. These encompass trauma-informed, evidence-based, and experiential treatment options, designed to cater to the diverse population within our community.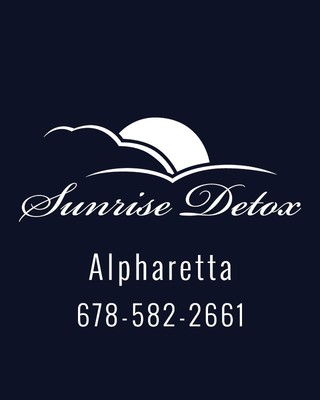 Sunrise Detox Atlanta
Sunrise Detox Alpharetta is a licensed drug and alcohol medical detoxification facility. Dedicated to helping people who struggle with substance abuse, alcoholism, and co-occurring disorders recover, our staff is made up of caring, and licensed professionals in substance abuse treatment.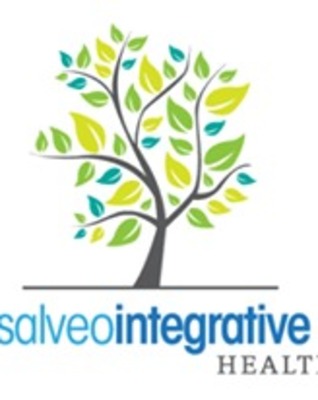 Salveo Integrative Health- TMS Treatment Center
Treatment Center, MD, FAPA
TMS Therapy is an FDA-approved, safe and effective non-drug depression treatment for patients who are not satisfied with the results of standard drug therapy. This novel treatment option provides benefits without the side effects often associated with antidepressant medication.TMS (transcranial magnetic stimulation) Therapy is similar to magnetic resonance imaging (MRI) Uses precisely targeted magnetic pulses, stimulates key areas of the brain that are underactive in patients with depression, and is conducted right in the doctor's office. Patients are awake and alert during treatment and can go back to their normal activities immediately after treatment.
Southern Live Oak Wellness
Treatment Center
Verified
Located in Dunwoody, GA, Southern Live Oak Wellness is a primary mental health center for adults. Our program, which includes residential and day treatment levels of care, is designed to assist clients in their journey to understand, grow, and recover through symptom management and the development of new life skills. Our program specializes in assisting adults ages 18 and older in working through symptoms associated with depression, anxiety, schizophrenia, schizoaffective, bipolar, dual diagnosis, and trauma related challenges. Through our comprehensive and integrated approaches including brain mapping, TMS, EMDR, CBT, DBT, and ACT our treatment team carry the expertise to fulfil an array of psychiatric needs.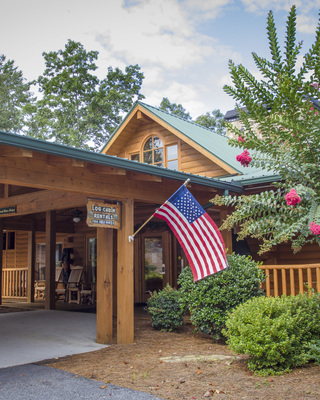 Black Bear Lodge
Black Bear Lodge, located in northern Georgia, offers a transformative recovery experience amid the beauty of serene forest foothills. It is a place of solace from the chaos that substance abuse and mental health issues can bring into a person's life. Our program focuses on addressing all the concerns that a patient brings to treatment; we meet people where they are, developing comprehensive, individualized plans and allowing patients to create and achieve their personal goals in recovery. We partner with each person and guide him or her through an evidence-based integrated treatment process that is designed to treat core needs in a thorough, holistic way. Therapeutic elements of our program include Dialectical Behavior Therapy, Cognitive Behavioral Therapy, Eye Movement Desensitization and Processing, Acceptance and Commitment Therapy and other time-tested modalities. We also provide adventure therapy, art therapy and yoga alongside psychoeducational groups, family therapy, grief/loss sessions and nutrition and wellness sessions. Each patient will receive individual therapy time with a master's level therapist and group therapy sessions that offer valuable peer support and processing time. Our program is structured to address a person's physical, spiritual, mental and emotional needs, creating the foundation for lifelong recovery.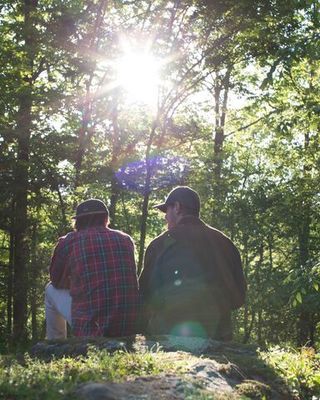 Purple Recovery Center for Men
Treatment Center
Verified
The discovery of recovery is an experience that includes group challenge, personal responsibility and brotherhood. Purple's research proven, intensive, 4-6 month residential program promotes successful long-term recovery through its gradual step down in intensity prior to independent apartment living. The clients are immersed into a recovering community of graduates (alumni) and staff, responding to client needs in real time. Each person participates in daily morning reflection, life skills development and five weekly intensive group sessions that provide an opportunity to address addiction issues and to mark their progress in their recovery plan. Daily attendance at 12 Step meetings builds the foundation for their ongoing long-term recovery. $3300/ Monthly www.purpletreatment.com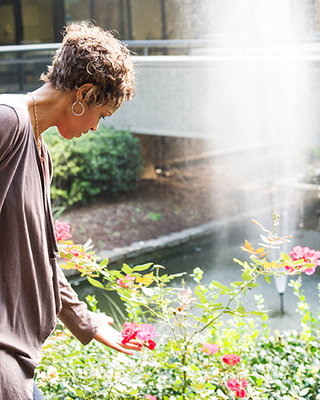 Depression Treatment | Lakeview Behavioral Health
Treatment Center
Verified
The intensive outpatient program (IOP) at Lakeview Behavioral Health in Norcross, Georgia, may be an effective treatment option for adults who can benefit from step-down support after completing a higher level of care for a mental health concern or a substance use disorder. Our IOP also serves adults who are stepping up from traditional outpatient services, as well as those who are receiving care for the first time. We offer adult mental health and addiction IOPs. Adults who receive treatment at the IOP level typically participate in programming three to five days per week for approximately three hours per day. Our IOP offers more frequent treatment than what is provided in traditional outpatient therapy but includes fewer meetings than our partial hospitalization program. Depending on the needs of each patient, their personalized treatment plan can include group and family therapies. Group therapy is the primary method of treatment in our IOP, with each treatment day including multiple groups. We also offer on-site 12-Step groups, including Alcoholics Anonymous (AA) and Narcotics Anonymous (NA) meetings.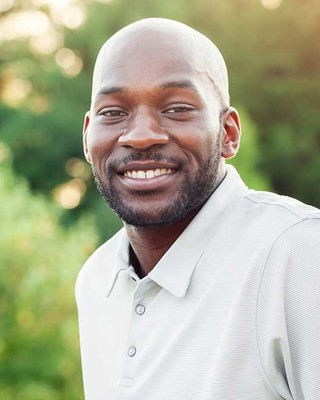 Lakeview Behavioral Health Hospital
Treatment Center
Verified
Lakeview Behavioral Health is a premier provider of inpatient mental health and addiction treatment for adults. We offer clinically excellent care for adults age 18 and older who have mental health concerns like bipolar disorder, suicidal ideation, depression, personality disorders, and schizophrenia. We also treat those who have addictions to substances such as alcohol, meth, cocaine, and opioids. Adults who receive care in our inpatient program are typically experiencing severe symptoms that are disrupting their lives. At our hospital, inpatient care allows patients to stabilize and address troubling symptoms before they transition to a less intensive level of care. Our team of multidisciplinary professionals creates a personalized treatment plan for each patient. During your time in our program, your care plan may include services like medication management and evidence-based therapies, such as family and group sessions. We understand that each patient has different needs, and we work to customize their experience with us.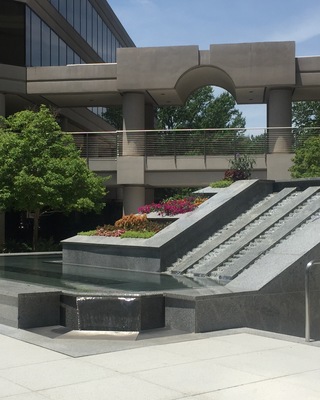 Synapse, LLC
Treatment Center, PhD
Verified
Synapse, LLC is an Intensive Outpatient program designed to address substance use disorders, as well as, substance misuse. The Synapse System is the most advanced, evidence-informed, neuroscientific approach to treatment available on an outpatient basis. Synapse is a unique program in that all services are guided by neuroscience. Therefore, the Synapse System is a blend of traditional evidence based therapies with emerging neuroscientific technologies. Services include individual therapies, group therapies, and family therapy provided by a team of 3 licensed psychologists with approximately 75 years of cumulative experience treating substance use and co-occurring disorders. Medication assisted treatment (MAT) is available as appropriate.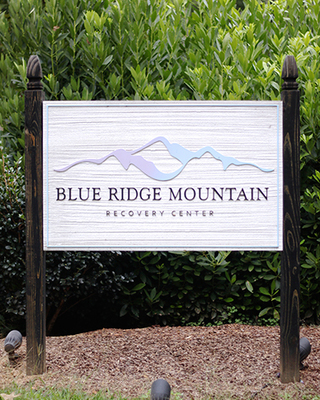 Drug Addiction Treatment | Blue Ridge
At Blue Ridge Mountain Recovery, we are committed to taking our clients from a belief that they are hopeless victims to a realization that, through accountability, honesty, and action, they will free themselves of their own bondage and live a life of great victory. We provide men and women safe, effective, intensive, and expansive therapeutic drug and alcoholism addiction treatment programs in a family-style residential setting. We prepare them to remain sober and recover from alcoholism and drug addiction and to embrace a lifelong design for living a hope-filled life. We believe the answer is found in treating the whole person rather than trying to fix a piece. Through strong science-based treatment, each client will leave Blue Ridge Mountain Recovery with a clear road map of how to maintain that hope-filled life. We believe that living a healthy, recovered life requires spiritual, physical, emotional and social balance.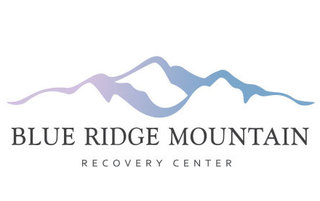 Blue Ridge Mountain Recovery Center
Nestled in the foothills of the Blue Ridge Mountains just 45 minutes north of Atlanta, Georgia, Blue Ridge Mountain Recovery Center provides a safe and serene setting in a well-appointed program for men and women to take the first step towards long lasting recovery. Our breathtaking campus gives individuals the space to open up about their addiction, while our treatment programs provides the structure and guidance for them to begin down the path of recovery.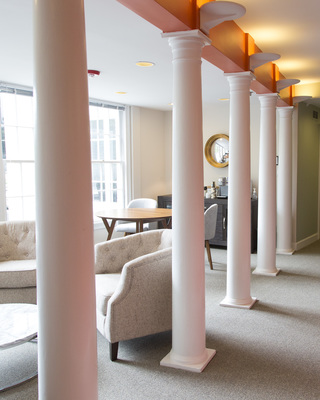 Foundations Atlanta at Midtown
Convenient to all three of Atlanta's major highways, Foundations Atlanta at Midtown is a premium outpatient center located in the historic Brookwood Exchange building, between Midtown and Buckhead. Our caring and professional staff are here to provide you the tools you need to achieve a balanced recovery lifestyle, and our integrated treatment program is research-proven and designed to meet your specific needs. We offer flexible morning and evening options that include individual and group education as well as a variety of supporting services.
---
See more therapy options for 30022
---
Rehab in 30022

Clients who are looking for Drug Rehab in 30022 or Alcohol Rehab in 30022 can find help at a treatment center. The first step towards recovery usually requires clients to detox in 30022 under medical supervision, and follow-up with a period of intensive therapy at the center.

INPATIENT or OUTPATIENT?

Residential inpatient treatment in 30022 consists of 24-hour care at a live-in facility. Full treatment services, including medical and behavioral therapy, are provided all at one location.

Outpatient treatment programs in 30022 provide flexibility to those who are unable to take time away from their regular lives, work or school. Programs typically meet at the clinic a couple of times every week for a few hours at a time.

Certain programs provide a combination of the in/out approach: Inpatient for medical stabilization, partial hospitalization for moderate cases, intensive outpatient programs, and outpatient clinics for follow-up. For instance, opiate abusers may find it helpful to begin their abstinence with a brief but intensive outpatient opiate drug detox in 30022.
---
30022 Eating Disorders

Eating Disorder Treatment Centres in 30022 help treat a range of eating and food issues, such as childhood feeding disorders, food avoidance, obesity, Anorexia, Bulimia or compulsive overeating, binge eating, night eating, and body image issues.

They address the destructive behaviors and underlying emotional issues of disordered eating. Their programs can include family involvement and are designed to help patients in 30022 develop the skills they need to make lifelong change.
---
How Treatment Centres Can Help

Treatment centers in 30022 help clients with substance abuse issues, drug abuse, and pain treatment, as well as eating disorders. Treatment centers generally offer 30-day recovery programs, or longer-term 60 and 90-day programs.

The first step when you arrive in treatment is to begin a drug detox or alcohol detox. Medical professionals monitor your detox program to make sure that your detox is safe and appropriate.

The second step at most treatment centers is to begin therapy, either in groups or individually. Most 30022 treatment centers for alcohol or drug abuse emphasize this step as the beginning of the road to recovery.

Successful treatment also includes a plan for when you leave your treatment center. Whether it is alcoholics anonymous, or engaging with family and friends, the best treatment centers in 30022 provide counselors who guide you in preparing a plan to stay substance-free.