Treatment Centers in 10013
View cities and counties in 10013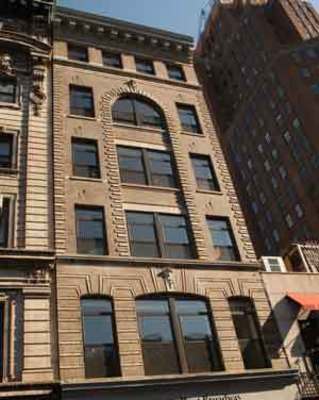 Hazelden Betty Ford in Tribeca, NY
Hazelden Betty Ford's outpatient drug rehab program in the Tribeca neighborhood of New York, NY, is ideally situated in the hub of the city's vibrant, creative sober community. The goal of outpatient drug rehab is to stabilize your health and equip you with the knowledge, skills and resources to help you reclaim your life from the grip of drug addiction and co-occurring mental health disorders. Our evidence-based drug and alcohol rehab program surrounds you with an expert, multidisciplinary care team dedicated to helping you get well and stay well.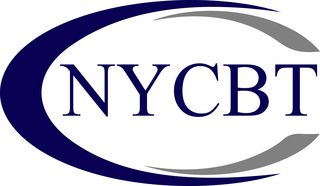 NYCBT
We are a small group of compassionate therapists dedicated to providing high quality treatment to our community of clients. We have been working together since 2013, helping people build the lives that they want. We believe that you will benefit from our years of experience and expertise, while also finding us to be relatable people who understand what you are going through. Please click through to our website using the button on the left to learn more about our therapists.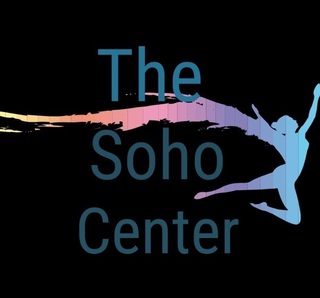 The Soho Center for Mental Health Counseling
Treatment Center, LMHC, NCC
Verified
The Soho Center's mission is to offer high-quality and effective psychotherapeutic services and to provide training and opportunities for mental health professionals. The staff of The Soho Center conducts treatment with the underlying conviction that each person has the inherent capacity to improve one's life and become increasingly warm, spontaneous, joyful, and unafraid.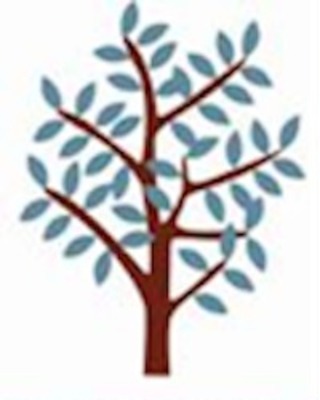 Cottonwood Tucson
At Cottonwood Tucson, we rely on the latest research on the neurobiology of human development and the neuroscience of addiction and mood disorders to design cutting-edge, patient-responsive treatment programs. Our understanding of the developing brain, and how addiction and mood disorders can affect the brain's ability to make a content and confident mood, adds to our ability to successfully treat mental health issues in both adolescents and adults. Our intensive Adult Program includes a strong, solid base of medical management, twelve-step recovery concepts, family involvement, group therapy, nutritional counseling, and experiential therapies. Individualized treatment planning allows for effective drug addiction treatment and alcoholism treatment and co-occurring disorders treatment. We have been working with co-occurring disorders for more than 20 years and have experience in the treatment of complex and difficult issues.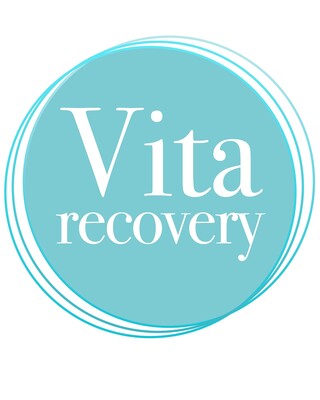 Vita Recovery
Treatment Center
Verified
Asking for help for addiction can be one of the hardest things you ever do. However, now that you're ready to begin your journey, Vita Recovery is here to ease your transition by introducing you to our partial hospitalization and intensive outpatient programs. Whether you have a heroin addiction and need your days to be structured or you're recovering from alcoholism and require more flexibility so you can return to your family at the end of the day, our Miami team has a plan that can be customized to fit your needs. If you're concerned about a family member, we're also available to communicate with families and provide them with resources. Everyone deserves to recover from addiction. Allow us to show you how much more fulfilling life can be when you're sober.
Therapy Center of New York
Treatment Center, MD
Verified
Therapy Center of New York offers a broad range of diagnostic, therapy and counseling services for adults, families and children. We maintain a strict commitment to integrity, professionalism, and excellence in all that we do. By strictly adhering to these principles, Therapy Center of New York has created trust and maintained the loyalty of its clients for over 30 years. New Client Inquiries (Including For Telemedicine or Teletherapy New Evaluations): if you are over 18 years old, we invite you to speak with us to conduct an intake call (which takes ~20 minutes). Please feel free call us directly or use our Calendly tool to schedule an intake call by visiting our website and clicking the Calendly link to see when we're available and find a time that works for you. Please be prepared with your insurance card, and one of our staff members will call you at the scheduled time.

Nasiha Counseling
Treatment Center, LCSW-R
Verified
Counseling can be a meaningful way to address some of life's challenges you are facing or have been facing for a long time. As therapists, we provide support and feedback to help you cope with current life challenges and long-standing issues. With compassion and sensitivity, we can help you explore, understand, and find resolutions to a wide range of personal concerns and psychological issues. In counseling you can also work with someone to come up with specific behavioral strategies and new ways of thinking by taking into consideration all that unique qualities that make you who you are including your beliefs, religious practices, culture and ethnicity, and traditional coping. With a wide range of clinical interventions and treatment approaches, we develop goals that are most helpful and tailored for each individual client (adult, teen, adolescent, or child), family, and couple based on their presenting concerns and needs. In a supportive and understanding environment, we can help you attain personal growth. Together with each client, we work to enhance your strengths and achieve your personal goals.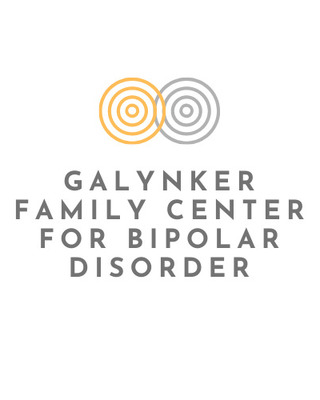 Galynker Family Center for Bipolar Disorder
Treatment Center, MD, PhD
Verified
Under the leadership of Dr. Igor Galynker and Dr. Konstantin Nikiforov, the Galynker Family Center for Bipolar Disorder is a unique partnership of mental health professionals who are deeply committed to delivering effective care within a family-oriented therapeutic space that replaces silence and red tape with effective communication and hands-on care. We are an innovative New York City center with a seasoned team of clinicians who have decades of combined experience treating complex patients often regarded as "treatment-resistant". Our expertise is in the management of treatment-resistant patients and acute illness episodes. Historically, and for far too long, silence has been the norm between mental health clinicians and their patients' families. Our Center is working to change this dynamic by facilitating open communication and by providing holistic, integrated treatment for our patients and their families.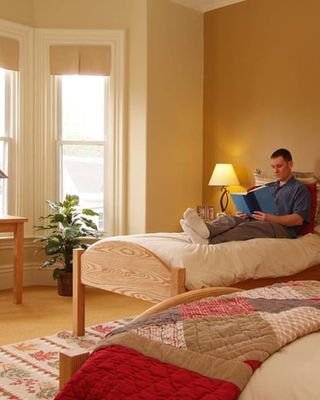 WestBridge
Treatment Center
Verified
WestBridge is a family founded non-profit organization that provides integrated treatment for adults with mental illness, with or without co-occurring substance use. Located in Manchester, NH we provide Residential Treatment and a Community Integration Program (CIP) for men, and an Intensive Outpatient Program (IOP) for all genders. Our residential program is CARF accredited (since 2010) and licensed by the State of NH Department of Health and Human Services for mental illness and substance use treatment. We are participant and family-centric with an emphasis on community, and evidence-based practices. Our outcomes for men with co-occurring disorders are published in an international professional journal, accessible online at www.westbridge.org/white-paper-and-publications/. We are in-network with multiple commercial insurance companies and provide treatment for Veterans through an agreement with Optum. Most families pay for treatment through a combination of commercial insurance and self-pay. We are unable to accept Medicare or Medicaid. Feel free to contact our admissions team with questions at 800-889-7871.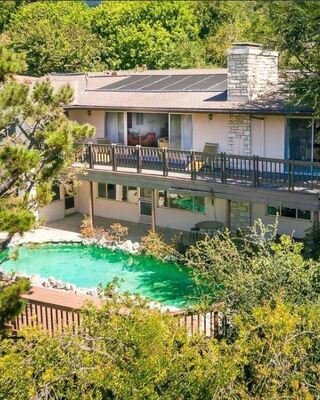 Bel Air Home Advanced Mental Health Treatment
Treatment Center
Verified
Situated in world famous and highly coveted tranquil neighborhood of Bel Air, The Bel Air Home is a highly advanced residential mental health treatment program with expertise in treating complex psychiatric issues. We are physician operated program that is also licensed to provide highly advanced psychiatric treatment options such as ketamine and transcranial magnetic stimulation (TMS). Our philosophy is to minimize medications and provide one on one intensive treatment in an intimate small group environment. We service all adult ages and also offer specialty treatment tracts that address the unique needs of seniors, chronic pain sufferers. Treatment is provided to only 6 clients at a time to provide highly individualized attention. Unlike most programs that advertise for mental health but are really substance abuse treatment programs, we are proud to be one of the very few double certified true mental health programs in existence. We are licensed and certified for advanced mental health and crisis stabilization (which means our clinical program, staffing and services must be the most intensive and highest caliber) by both the California Department of Healthcare Services and DSS.
---
See more therapy options for 10013
---
Rehab in 10013

Clients who are looking for Drug Rehab in 10013 or Alcohol Rehab in 10013 can find help at a treatment center. The first step towards recovery usually requires clients to detox in 10013 under medical supervision, and follow-up with a period of intensive therapy at the center.

INPATIENT or OUTPATIENT?

Residential inpatient treatment in 10013 consists of 24-hour care at a live-in facility. Full treatment services, including medical and behavioral therapy, are provided all at one location.

Outpatient treatment programs in 10013 provide flexibility to those who are unable to take time away from their regular lives, work or school. Programs typically meet at the clinic a couple of times every week for a few hours at a time.

Certain programs provide a combination of the in/out approach: Inpatient for medical stabilization, partial hospitalization for moderate cases, intensive outpatient programs, and outpatient clinics for follow-up. For instance, opiate abusers may find it helpful to begin their abstinence with a brief but intensive outpatient opiate drug detox in 10013.
---
10013 Eating Disorders

Eating Disorder Treatment Centres in 10013 help treat a range of eating and food issues, such as childhood feeding disorders, food avoidance, obesity, Anorexia, Bulimia or compulsive overeating, binge eating, night eating, and body image issues.

They address the destructive behaviors and underlying emotional issues of disordered eating. Their programs can include family involvement and are designed to help patients in 10013 develop the skills they need to make lifelong change.
---
How Treatment Centres Can Help

Treatment centers in 10013 help clients with substance abuse issues, drug abuse, and pain treatment, as well as eating disorders. Treatment centers generally offer 30-day recovery programs, or longer-term 60 and 90-day programs.

The first step when you arrive in treatment is to begin a drug detox or alcohol detox. Medical professionals monitor your detox program to make sure that your detox is safe and appropriate.

The second step at most treatment centers is to begin therapy, either in groups or individually. Most 10013 treatment centers for alcohol or drug abuse emphasize this step as the beginning of the road to recovery.

Successful treatment also includes a plan for when you leave your treatment center. Whether it is alcoholics anonymous, or engaging with family and friends, the best treatment centers in 10013 provide counselors who guide you in preparing a plan to stay substance-free.