Treatment Centers in 10007
View cities and counties in 10007
Soho Psychology
Treatment Center, PhD
Verified
At Soho Psychology in Lower Manhattan, NYC, we are committed to helping our clients achieve comprehensive and lasting change. Our therapists provide compassionate, supportive, evidence-based psychotherapy to help our clients overcome emotional and relationship difficulties — and build the lives they truly want for themselves. Learn more and schedule a session at sohopsychology.com.

Nasiha Counseling
Treatment Center, LCSW-R
Verified
Counseling can be a meaningful way to address some of life's challenges you are facing or have been facing for a long time. As therapists, we provide support and feedback to help you cope with current life challenges and long-standing issues. With compassion and sensitivity, we can help you explore, understand, and find resolutions to a wide range of personal concerns and psychological issues. In counseling you can also work with someone to come up with specific behavioral strategies and new ways of thinking by taking into consideration all that unique qualities that make you who you are including your beliefs, religious practices, culture and ethnicity, and traditional coping. With a wide range of clinical interventions and treatment approaches, we develop goals that are most helpful and tailored for each individual client (adult, teen, adolescent, or child), family, and couple based on their presenting concerns and needs. In a supportive and understanding environment, we can help you attain personal growth. Together with each client, we work to enhance your strengths and achieve your personal goals.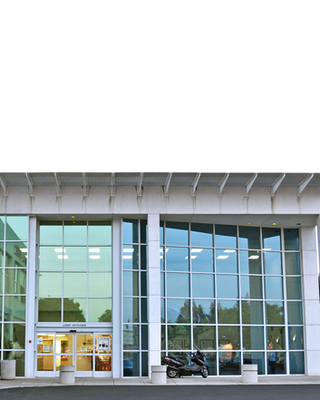 Rapid Detox - Waismann Method® Opioid Treatment
Treatment Center, MD, APMC, ABAM
Verified
WAISMANN METHOD Rapid Detox Center is the leading medically assisted treatment program in the nation. The center has maintained an unparalleled safety record while demonstrating superior results for over two decades. From the inception of Waismann Method in 1998, Dr. Michael Lowenstein, M.D., the center's medical director, and Clare Waismann SUDCC/RAS, its founder, have continued to work tirelessly to provide patients the best possible experience, the safest form of opioid detoxification and the most successful results. The opioid detox journey begins in a private room of an accredited hospital, where a comprehensive medical evaluation and physical stabilization are performed. This meticulous pre-treatment protocol allows the medical team to identify each patient's unique health needs and the most suitable detox treatment plan. Dr. Lowenstein is quadruple board-certified and recognized as the USA's most experienced rapid detox physician. Rapid detox usually occurs on the second day in a private ICU room, under the care of Dr. Lowenstein and his team of medical professionals. The day after rapid detox, most patients are given a Vivitrol shot or Naltrexone to control cravings.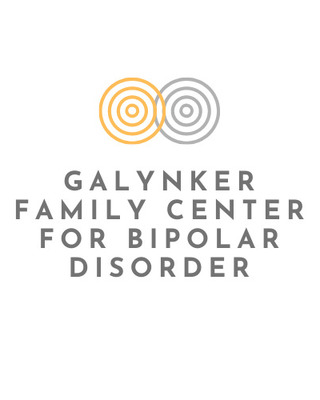 Galynker Family Center for Bipolar Disorder
Treatment Center, MD, PhD
Verified
Under the leadership of Dr. Igor Galynker and Dr. Konstantin Nikiforov, the Galynker Family Center for Bipolar Disorder is a unique partnership of mental health professionals who are deeply committed to delivering effective care within a family-oriented therapeutic space that replaces silence and red tape with effective communication and hands-on care. We are an innovative New York City center with a seasoned team of clinicians who have decades of combined experience treating complex patients often regarded as "treatment-resistant". Our expertise is in the management of treatment-resistant patients and acute illness episodes. Historically, and for far too long, silence has been the norm between mental health clinicians and their patients' families. Our Center is working to change this dynamic by facilitating open communication and by providing holistic, integrated treatment for our patients and their families.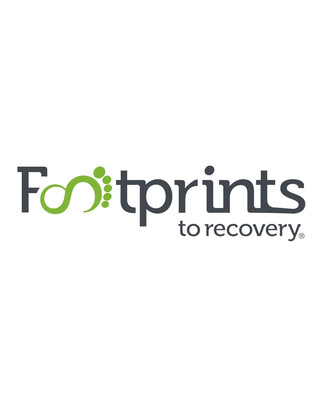 Footprints to Recovery Addiction Treatment Center
Treatment Center
Verified
Footprints to Recovery is a collection of rehab centers located in Colorado, Illinois, and New Jersey. We treat Co-occurring disorders and have dually licensed therapists and psych on staff. We offer a variety of drug and alcohol addiction treatment services and resources such as; intensive outpatient, detox, and sober living. Life does not have to stop to get well, we acknowledge that individuals have other responsibilities. All programs take into account the many aspects of one's life such as living environment, family dynamics, work obligations, realistic time commitment.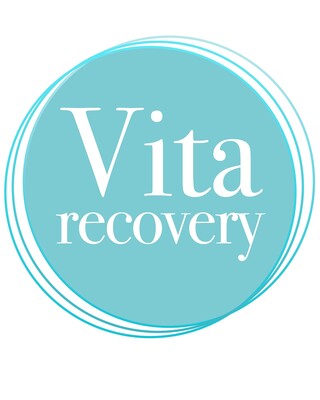 Vita Recovery
Treatment Center
Verified
Asking for help for addiction can be one of the hardest things you ever do. However, now that you're ready to begin your journey, Vita Recovery is here to ease your transition by introducing you to our partial hospitalization and intensive outpatient programs. Whether you have a heroin addiction and need your days to be structured or you're recovering from alcoholism and require more flexibility so you can return to your family at the end of the day, our Miami team has a plan that can be customized to fit your needs. If you're concerned about a family member, we're also available to communicate with families and provide them with resources. Everyone deserves to recover from addiction. Allow us to show you how much more fulfilling life can be when you're sober.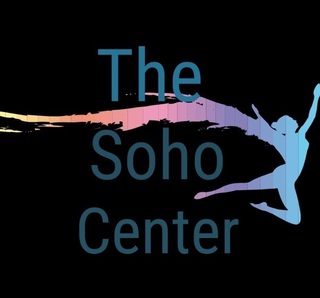 The Soho Center for Mental Health Counseling
Treatment Center, LMHC, NCC
Verified
The Soho Center's mission is to offer high-quality and effective psychotherapeutic services and to provide training and opportunities for mental health professionals. The staff of The Soho Center conducts treatment with the underlying conviction that each person has the inherent capacity to improve one's life and become increasingly warm, spontaneous, joyful, and unafraid.
Center of Revitalizing Psychiatry
Treatment Center
Verified
Whether you are searching for an experienced therapist for yourself or your loved ones, a highly regarded psychiatrist who can guide you in managing your pharmacological needs, a dynamic group environment where you can find support and empathy for life's many challenges, we have it all! Our center has been serving the mental health needs of our patients for almost two decades, and our staff includes psychologists, psychotherapists, psychiatrists as well as a number of group and treatment programs, including in mental health and substance abuse.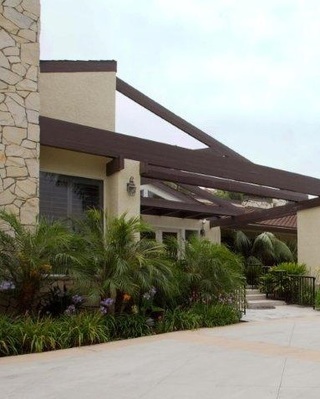 Addiction Treatment Program - Domus Retreat
Domus Retreat is a private and intimate treatment center for those suffering from alcohol or opioid use disorders. With a maximum of 6 guests at one time, we provide individually designed drug treatments based on an in-depth understanding of each person's needs. At Domus, we believe the key to treating unwanted opioid dependence begins with understanding the conditions and processes that drive the undesired behavior. Once there is a clear picture of the factors causing unwanted addiction, a treatment plan can be determined. We offer medically assisted detoxification by our quadruple board certified medical director, Michael H. Lowenstein, MD to help you achieve freedom from opioid dependence. Additionally, Domus Retreat offers a unique relapse prevention program for those who are struggling to maintain sobriety or have had a very brief relapse but do not need detoxification. Clients do not have to commit to a long term treatment and can stay as little as one week or as long as three weeks.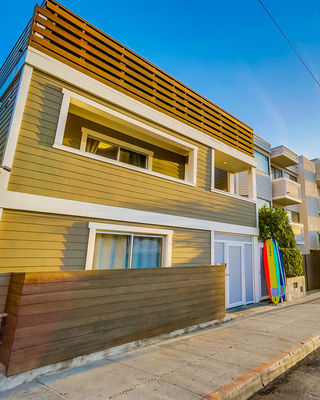 Transcend Recovery Community - Venice
Transcend is an organization that asks you - what do you want to do with your life? Transcend Recovery Community has been helping clients build new lives in the Los Angeles recovery community since opening its first sober living in 2008. With six sober living homes located throughout the most desirable areas of Los Angeles, such as Santa Monica and Brentwood, Transcend allows men and women to become part of a recovery network like no other sober living can. In addition to our Los Angeles locations, we also have sober living homes in Manhattan, New York and Houston, Texas. When a client enters any one of our homes, they are joining our entire community. At Transcend you are not alone. Give one of our intake specialists a call to learn more about becoming a part of our recovery community.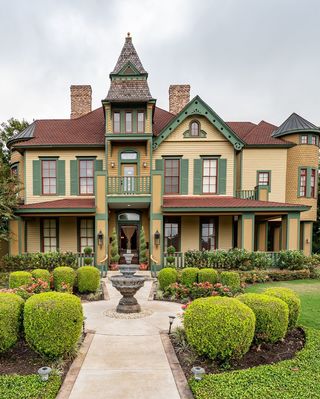 Alta Loma Transformational Services
Alta Loma is a transformational experience for individuals diagnosed with chronic Psychiatric and Substance Abuse issues. Alta Loma is designed as a solution for individuals with Psychiatric and Substance Use Disorders who may not have found success at other traditional treatment programs. By providing a structured environment where residents can find emotional and psychological stability, Alta Loma will address the whole person and help them to integrate successfully into society.
CooperRiis Healing Community
Our healing mission is to improve the lives of individuals impeded by mental health challenges or mental illness to achieve their highest levels of functioning and fulfillment. CooperRiis' progressive residential healing communities and transitional living program are located in the scenic mountains of Western North Carolina in Asheville and Mill Spring. We offer hope and healing to adults who struggle with mental health challenges. Our approach is not based on "quick fixes" but grounded in research and the proven healing power of community in a residential setting. Our philosophy: mind and heart working together. Simply put, we believe that whole person care, delivered in a community setting is the most powerful and effective way to address challenging mental health issues. With a full continuum of care, CooperRiis offers four levels of treatment, The CooperRiis at Asheville Program, The Farm at Mill Spring, The Asheville Community Program, and CooperRiis Support.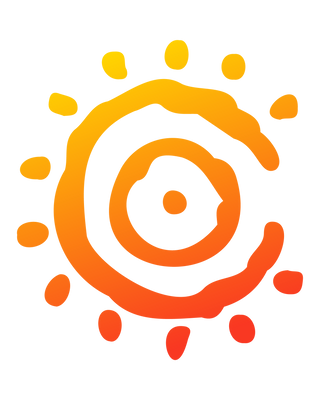 New York Center for Living
Treatment Center
Verified
New York Center For Living is dedicated to providing the latest evidence based treatment for adolescents, young adults and families facing substance use and mental health issues such as anxiety and depression.
---
See more therapy options for
---
Rehab in 10007

Clients who are looking for Drug Rehab in 10007 or Alcohol Rehab in 10007 can find help at a treatment center. The first step towards recovery usually requires clients to detox in 10007 under medical supervision, and follow-up with a period of intensive therapy at the center.

INPATIENT or OUTPATIENT?

Residential inpatient treatment in 10007 consists of 24-hour care at a live-in facility. Full treatment services, including medical and behavioral therapy, are provided all at one location.

Outpatient treatment programs in 10007 provide flexibility to those who are unable to take time away from their regular lives, work or school. Programs typically meet at the clinic a couple of times every week for a few hours at a time.

Certain programs provide a combination of the in/out approach: Inpatient for medical stabilization, partial hospitalization for moderate cases, intensive outpatient programs, and outpatient clinics for follow-up. For instance, opiate abusers may find it helpful to begin their abstinence with a brief but intensive outpatient opiate drug detox in 10007.
---
10007 Eating Disorders

Eating Disorder Treatment Centres in 10007 help treat a range of eating and food issues, such as childhood feeding disorders, food avoidance, obesity, Anorexia, Bulimia or compulsive overeating, binge eating, night eating, and body image issues.

They address the destructive behaviors and underlying emotional issues of disordered eating. Their programs can include family involvement and are designed to help patients in 10007 develop the skills they need to make lifelong change.
---
How Treatment Centres Can Help

Treatment centers in 10007 help clients with substance abuse issues, drug abuse, and pain treatment, as well as eating disorders. Treatment centers generally offer 30-day recovery programs, or longer-term 60 and 90-day programs.

The first step when you arrive in treatment is to begin a drug detox or alcohol detox. Medical professionals monitor your detox program to make sure that your detox is safe and appropriate.

The second step at most treatment centers is to begin therapy, either in groups or individually. Most 10007 treatment centers for alcohol or drug abuse emphasize this step as the beginning of the road to recovery.

Successful treatment also includes a plan for when you leave your treatment center. Whether it is alcoholics anonymous, or engaging with family and friends, the best treatment centers in 10007 provide counselors who guide you in preparing a plan to stay substance-free.