THERAPY GROUP
Women In Difficult Relationships
Group focus-Feminist Therapy: Domestic violence and other coercive relationship issues. Call to discuss joining the group & to reserve your spot. $50.00/session. Group is on not meting at present due to the COVID pandemic.
Group Details
Location
1660 South Albion Street
Suite 339
Denver, CO 80222
Group Meets
Every other Mon 6 P.M. - 7:30 P.M.
Expertise
Coping Skills

,

 
Self Esteem

,

 
Women's Issues 
Group Practice at a Glance
My Other Groups
My Other Groups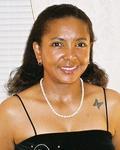 When the day-to-day challenges, frustrations & surprises of life begin to weigh heavy on your shoulders what do you do? Who do you talk to? Who do you trust to listen without judgment, offer support & encouragement; without expectations? Life is hard enough, you don't need to walk your path alone. You are warmly invited to join our Women's Supportive Healing Circle. Our Circle provides you with a safe place to talk & to say your Truth. Come explore options that promote & guide your personal growth in the directions that are in harmony with your inner being. Grp resumes: Undetermined due to COVID pandemic.
Last Modified:
 29 Nov 2023