Therapists in Moundsville, WV
Christian Counseling Associates of West Virginia
Christian Counseling Associates (CCA) provides individual, marriage, and family counseling. We serve Christians who want their faith integrated into the counseling process and those holding any beliefs or attitudes toward spirituality. Our counselors will help you identify the core issues that have caused your emotional and personal problems, and immediately develop strategies to resolve these issues. CCA is able to provide a full range of clinical services. Please visit our website at www.ccawv.com for a complete description of our faith based counseling services, locations, and counseling staff.
(681) 581-5340
Moundsville,
WV
26041
& Online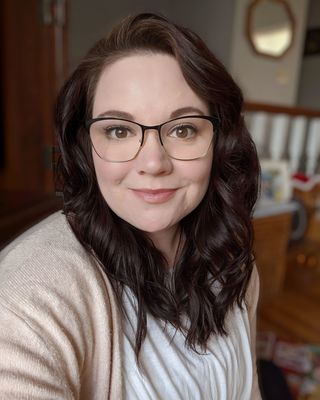 Heather Ryan
Licensed Professional Counselor, MA, LPC, PMH-C
Verified
4 Endorsed
I love being able to help others through the rough patches in their lives, the terrible experiences we may have no control over, and adjusting to life transitions and periods of change. My goal is to provide encouragement towards your life goals and better overall mental wellness and self love. I have done extensive work in the area of anxiety and depressive disorders, grief, and trauma. I also work with those who are seeking perinatal and postpartum support. Having a child can be a joyous but difficult time. I strive to help those through this major time of adjustment. I hold a certification in Perinatal Mental Health (PMH-C)
(304) 244-0383
Office is near:
Moundsville,
WV
26041
More Therapists Nearby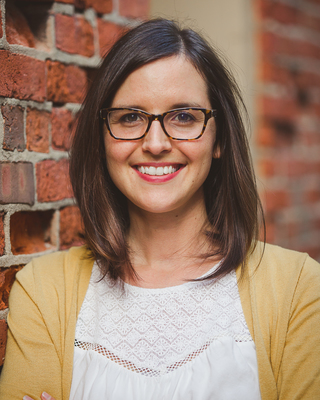 Megan Ferda Mowery
Licensed Professional Counselor, MA, LPC
Verified
2 Endorsed
Does your mind feel like a broken record lately? Do you have unwanted, intrusive thoughts stuck on a loop in your head, and do you struggle with letting seemingly simple things go? Living with anxiety and OCD is exhausting, and keeps us focused on all the bad things that could happen as opposed to allowing us to enjoy the present moment. Perhaps you're stuck in memories from a past event, like a painful relationship or beating yourself up over past choices. This can show up like anxiety, depression, jumpiness, irritability, and rob you of the enjoyment available to you today.
(304) 907-2237
Office is near:
Glen Dale,
WV
26038
& Online
Terri J Giller
I believe all people possess the full capacity to identify and achieve goals in order to reach an optimal well-being. Sometimes, individuals encounter barriers to achieve those goals and reach optimal well- being. These barriers might look like a mental health diagnosis, experiencing a traumatic event, a difficult life transition, unhelpful self-talk, or a misalignment with your personal values. I have experience working with individuals to help manage anxiety, depression, PTSD symptoms, or process life's transitions and changes.
(304) 810-2573
Wheeling,
WV
26003
& Online
---
See more therapy options for
---
How can I find a therapist in Moundsville?
Search for nearby therapists or counselors by inputting your city, town, or suburb; or zip code; or a provider's name into the search bar. From there, you can filter providers by the issues they treat, cost, insurance, gender, and other factors to find providers who are well-suited to your needs. To navigate between locations within the same country, enter a new city or zip code into the search bar.
Learn more about
how to find a therapist
.
---
Is online therapy a good option?
Therapy conducted
online
or over the phone can be just as effective as in-person therapy, as long as there is a strong alliance between the client and the therapist. To find a therapist who provides telehealth services to clients in your area, click "Online Therapy" on the directory homepage and search by your city or town or your zip code.
What's the difference between a psychologist, a therapist, and a counselor?
Therapists, psychologists, and counselors are all licensed mental health professionals. In the United States, psychologists have earned a doctoral degree. The terms "therapist" and "counselor" are used somewhat interchangeably, but generally therapists offer longer-term, mental health care, while counselors offer shorter-term care that may focus on one domain, such as marriage, career, or academic challenges.
---
What type of therapist is right for me?
Clients should consider factors such as insurance coverage and their primary reason(s) for seeking therapy to determine the type of professional best suited to their needs. Someone struggling with mental health challenges such as depression or anxiety, for example, may wish to seek out a clinical psychologist, psychologist or therapist, while someone navigating career obstacles or marital upheaval may benefit from seeing a counselor who can offer short-term, targeted support.
Is everyone in the Psychology Today Therapy Directory a licensed therapist?
The Psychology Today directory lists providers who offer legitimate mental health services to the public, including psychologists, psychiatrists, social workers, and counselors. Many have been licensed by the country or state where they practice; providers whose license or primary credential has been verified by Psychology Today are signified by a "Verified" symbol. Some clinicians or organizations provide services for which their state or country does not offer licenses, such as pastoral counseling. They may be selectively included without the "Verified" seal.
What type of therapy is right for me?
The
type of therapy
best suited to a particular individual depends on several factors, including their primary reason for seeking therapy, their preferred timeline (some therapy types last for a set number of sessions, while others are open-ended), and their personality and preferences—some may prefer a more structured approach. For many individuals, multiple types of therapy could provide a good fit.
---
Is online therapy cheaper than in-person therapy?
Many therapists charge the same amount for online therapy as they do for in-person therapy—though clients may still find this cost-effective if it cuts down on their transportation costs. Health insurance plans often offer equivalent coverage for online and in-person therapy; indeed, in many places, they are legally required to do so. Text-based or on-demand therapy apps may be cheaper than traditional one-on-one psychotherapy; however, the practice may be less effective and is not likely to be covered by insurance.