Katherine Lewis
Licensed Professional Counselor, MA, NCC, LPC
Verified
1 Endorsed
Every young person should have the opportunity to reach their potential however stressors and challenges can cause barriers that prevent this. As a child and adolescent therapist, I create an open and safe environment where a young person has the freedom to explore their developing awareness of themselves and their place in the world around them. Having an accepting space where individuals feel seen and heard promotes an individual's own capacity for self-healing, growth, and change.
(304) 814-2601
Morgantown,
WV
26501
& Online
Waitlist for new clients
Brittany Walters
Licensed Professional Counselor, LPC, NCC, AADC
Verified
4 Endorsed
As if life didn't seem tough enough already at times, we're now almost 3 years into a worldwide pandemic, so let's just say, I get it. Sometimes it may feel impossible to balance life and emotions when the world is unpredictable. There has been so much loss throughout the pandemic in many ways. Therapy is especially helpful when you're experiencing big life changes that you're unsure how to cope with or if you're caught in a cycle of unhealthy coping skills. So with that being said, I am already proud of you for taking the first step toward seeking emotional balance and escaping unhealthy behaviors, even if we never work together!
(724) 550-4404
Morgantown,
WV
26501
& Online
Waitlist for new clients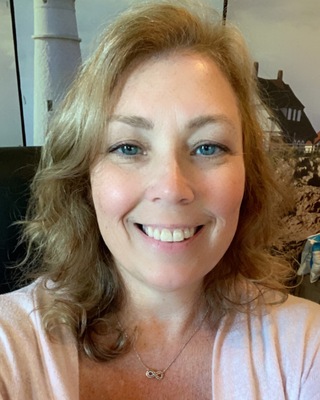 Darlene Friend Counseling & Consultation LLC
Clinical Social Work/Therapist, MSW, LCSW, EMDR
Verified
*Now Accepting New Clients* Are you having difficulty managing day-to-day tasks that leave you feeling overwhelmed, unmotivated, irritated, and unable to quiet your mind long enough to sleep? If it feels like you're carrying the weight of the world, you're in the right place to learn new skills, work through grief, change unhealthy behaviors, and become a better you! I am here to walk that journey with you; together, we will work towards helping you get back to living your best life.
(724) 200-8658
Morgantown,
WV
26505
& Online
Dr. Corey A. VanSickle
Licensed Professional Counselor, PhD, LPC, NCC
Verified
2 Endorsed
My therapeutic style involves a warm, collaborative relationship by which we can achieve your mental health, wellness, education, or career goals. I use a variety of techniques that assist in thinking more efficiently about your place in this world. My goal is to help you be at peace with what is difficult, be it depression, anxiety, relationship issues, or just your personal wellness. Whatever the problem, we can work on it together to reach your maximum potential, stability, and harmony.
(724) 256-4702
Morgantown,
WV
26506
& Online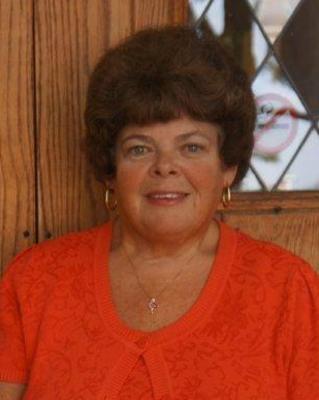 Jane S. Owen
Clinical Social Work/Therapist, LCSW
Verified
I enjoy working with all people. My ideal clients are those who want to be self aware, mindful and confident; those who want their lives to reflect their values and beliefs. Helping clients to recognize and understand the mind-body connection and to understand how thoughts directly affect behavior is my passion. All people are a work in progress. Life situations can sometimes be extremely difficult and counseling can be a helpful tool in progressing beyond and through certain challenges. Helping clients to develop healthy coping and problem-solving skills is my specialty.
(724) 964-7084
Office is near:
Morgantown,
WV
26501
& Online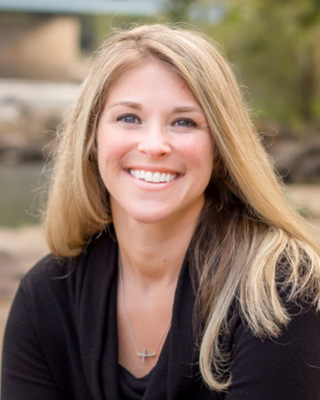 Megan Elizabeth David-Petak
Licensed Professional Counselor, MEd, NCC, LPC
Verified
As a Licensed Professional Counselor my goal is to help you become your best self. If you are in need of support with past traumatic issues I have worked for over 5 years helping people who have suffered many traumatic events. In addition, I have worked with many families to help them and their children when it comes to parenting, adjusting to separation, divorce or blending your family effectively after a divorce. I also work with adults and children who suffer from anxiety, depression, ADHD, self-harm, mood disorders, and gender identity issues.
(724) 256-4873
Office is near:
Morgantown,
WV
26503
& Online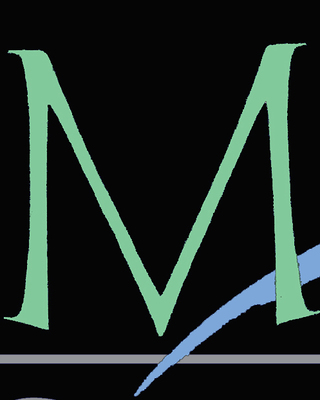 Momentum Couples and Family Therapy LLC.
Marriage & Family Therapist, LPC, LCSW, LSW
Verified
Momentum Couples and Family Therapy provides a wide range of mental health services including, but not limited to the following: conflicts or problems with a partner, difficulty adjusting to a new school, trying to cope with a divorce or separation, family conflict with children or need of parental support, struggling with decisions about marriage, physical, sexual, or psychological abuse; past or present, loneliness, anxiety, fear or thoughts of suicide, low self-esteem, assertiveness and decision making, depression, sexual orientation, lack of motivation, out of control thoughts/ behaviors, difficulty with attention/concentration, coping with medical illness, unwanted pregnancy, sexually transmitted diseases, etc.
(724) 359-2037
Office is near:
Morgantown,
WV
26501
& Online
Waitlist for new clients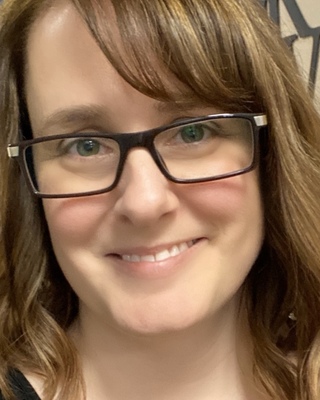 Intuitive Wellness LLC - April Starsick LICSW, SEP
Clinical Social Work/Therapist, MSW, LICSW, SEP, NARM Tx
Verified
9 Endorsed
Intuitive Wellness specializes in the NARM (NeuroAffective Relational Model) and Somatic Experiencing(SE) for the treatment of trauma, anxiety, chronic stress and illness from a heart centered, somatic and relational lens. These specialized trauma modalities are designed to address issues including shock trauma, developmental, attachment and relational trauma. How we relate to ourselves, our internal experience, our interactions with others and the world around us, is so foundational to healing.
Office is near:
Morgantown,
WV
26505
& Online
Waitlist for new clients
Waitlist for new clients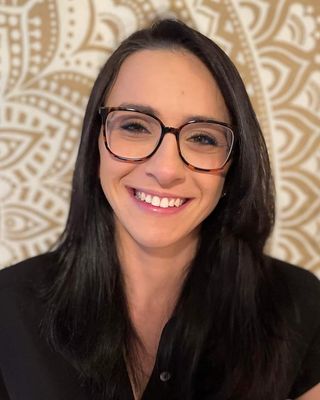 Claire Morrison
Licensed Professional Counselor, LPC, NCC
Verified
1 Endorsed
I have a background working with clients with substance use disorders and those carrying trauma from their past. Sometimes the brain can become stuck in survival mode because it is doing what it thinks is best for you. I believe that by having a safe place to compassionately explore the things we keep inside, it can open up the doorway to healing and allow the brain to shift from a state of survival to one of thriving. I have a strong interest in working with neurodiverse clients (those on the spectrum and/or with ADHD) and plan to continue working more with this population going forward.
(304) 407-2385
Office is near:
Morgantown,
WV
26505
& Online
Waitlist for new clients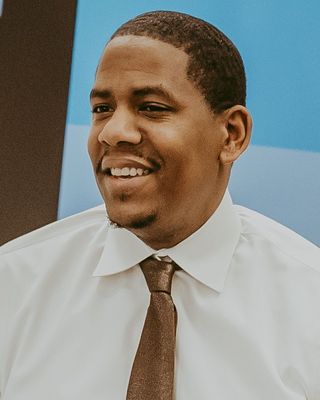 Dr. Nathaniel Chapman
Psychologist, PsyD, APIT
Verified
My biggest goal is to use my expertise in clinical psychology to help people be all they can be in work, love, and play. Are you experiencing challenges in your relationship due to infidelity, betrayals, or other traumas showing up in your relationship? Are you having difficulties finding or establishing meaningful relationships? Do you need help creating good working relationships with your executive team, employees, or athletes? As a relationships expert, seasoned educator, Gottman Method-trained psychologist, and Gottman Leader, I help individuals and organizations cultivate these skills.
(858) 732-3133
Office is near:
Morgantown,
WV
26506
& Online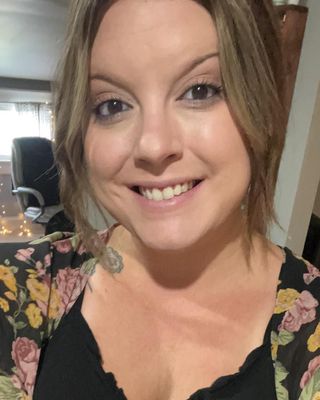 Christina Renzler
Licensed Professional Counselor, MA, NCC, LPC
Verified
I'm providing ONLINE through BetterHelp, & I'm unable to provide services outside of this platform until mid October to November. I like to create a safe space for you to feel comfortable opening up about the most difficult topics in your life or on your mind; meet you where you are in your healing journey in order to gain an understanding of your stressors, what has been poking those emotional bruises, and help identify the goals you wish to achieve. I'm passionate about helping you identify your current triggers, stressors and conflicts in order to help you develop healthier coping strategies to improve those areas of your life.
(304) 782-0708
Office is near:
Morgantown,
WV
26501
& Online
Darlene Friend Counseling & Consultation LLC
Megan Elizabeth David-Petak
Kayla Grogg Meador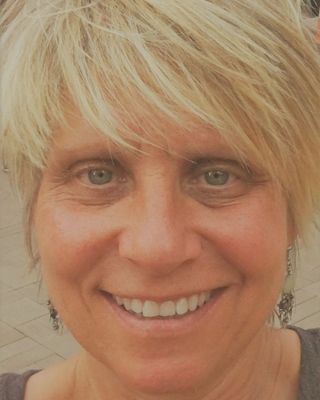 Heidi O'Toole
Licensed Professional Counselor, MS, LPC, EMDR-T
Verified
1 Endorsed
(304) 969-7758
Morgantown,
WV
26505
& Online
---
See more therapy options for Morgantown