Waitlist for new clients
Jenny Barbour
Licensed Professional Counselor, MA, LPC
Verified
Since graduating with my master's degree in Clinical Mental Health Counseling in 2016, I have been fortunate enough to counsel hundreds of strong, determined individuals. Every single one of them has had one thing in common: something happened that altered the course of their life; whether it be
death
of a loved one, diagnosis of terminal illness, abuse, neglect, tragedy, or another source of trauma, it has impacted their ability to manage moods and emotions as they did before.
(304) 760-9945
Hurricane,
WV
25526
& Online
Waitlist for new clients
Briana Washington
Clinical Social Work/Therapist, MSW
Verified
1 Endorsed
Life is full of ups and downs. It can be overwhelming, confusing, challenging or just plain hard! We all need support to maneuver our way through the uncertainties that life can bring - traumatic experiences,
loss
of a loved one or even struggles with self esteem.  Having a safe space to sort out these thoughts and feelings is key. I will use my holistic approach to focus on healing the whole person. We will work together to build resilience and develop skills to help you on your journey so you can feel confident while facing life's challenges.
(304) 318-7527
Hurricane,
WV
25526
& Online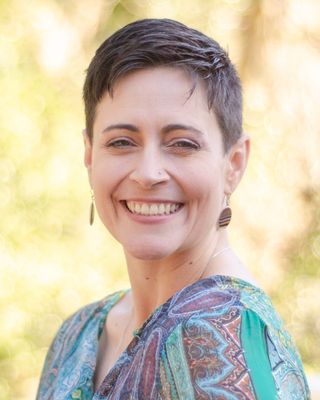 Cassandra Chapman
Licensed Professional Counselor, MA, LPC, NCC, CCMHC
Verified
My ideal clients are teens or adults who want learn tools for long term happiness. Issues I enjoy treating are substance use, binge eating,
grief
,
loss
, trauma, relationship issues, marriage counseling, anxiety and depression. For success, I provide judgement free space and unconditional positive regard, mixed with some humor and direction. I like to dive deep with my clients, utilizing their strengths, which will allow them to become more free and self-sufficient, with healthier relationships.
(304) 381-6067
Office is near:
Hurricane,
WV
25526
& Online
Thomas Roy Lester II
Licensed Professional Counselor, MA, LPC, ALPS
Verified
1 Endorsed
Currently accepting new clients. Modern life can be a complicated and frightening thing. Daily there are news reports of catastrophes, rising economic problems, war, disasters, and the trials of every day living. Continuing issues from the pandemic, with teens and many adults feeling isolated due to the feelings of
loss
associated with it. Fear of the unknown, and concerns over modern life. Feeling as though you are alone, depressed, and anxious in a ever fast paced world. But hope still exists, it helps you to thrive in this modern world as opposed to just surviving. Hope is there waiting for you to find it, and help you through.
(304) 451-5977
Office is near:
Hurricane,
WV
25526
& Online
Bryan M Stephey
Licensed Professional Counselor, MA, LPC, NCC, CCMHC, CCTP
Verified
1 Endorsed
I became a counselor after a close friend died suddenly. As part of my personal growth and empowerment, I have expanded my ability to better understand the incredible power of the indomitable spirit of the human condition and all what we are capable of doing. I enjoy working with my clients to identify and address issues that cause them discomfort, mental pain, or disruption in their lives so they can be happier, healthier, and ultimately more attuned and present in daily events, eventually leading to fulfillment and enrichment in their lives. ​
(681) 345-6964
Hurricane,
WV
25526
& Online
Dr. Kari Mika-Lude
Licensed Professional Counselor, LPC, AADC-S, NCC, ALPS, EMDR-tr
Verified
My approach is holistic, focusing on you as a whole person and working to identify the source(s) of a problem in addition to reducing symptoms. Together, we will take a look at your thoughts/beliefs, feelings, and behaviors; identify any problematic patterns; and begin to change those patterns to be more useful and constructive. We will also work on developing coping skills to help you feel better and build confidence and resiliency for facing life's challenges and stressors.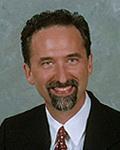 William P Hall III
Psychologist, MA
Verified
I am Willian"Perry" Hall. As a licensed psychologist, I offer individuals, couples and families psychological evaluation and treatment for difficulties and/or disturbances of mood, behavior and thought. Whether one is experiencing problems with anger, depression, anxiety, relationships, school/work performance, substance abuse, or several other common issues, I follow an individualized evaluation with aggressive efforts to efficiently resolve one's distress in a personally meaningful way. Ongoing maintenance, personal growth/development and utilization of available resources are then encouraged to support your therapeutic progress and guard against relapse.
(304) 553-0786
Hurricane,
WV
25526
& Online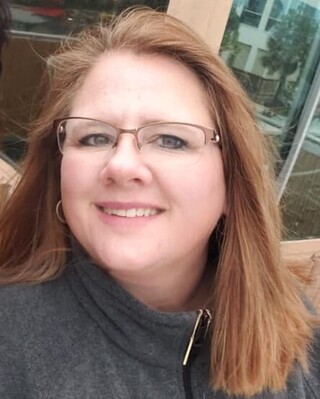 L. Allyson (Ally) Radenheimer
Licensed Professional Counselor, MA, LPC, NCC, NCSC, CCATP
Verified
Being a young person today is hard! Navigating pressures at home and school while balancing a social life can feel overwhelming at times. Often, young people have trouble making sense of their world, figuring out where they "fit", and managing their behavior and emotions. They may act out, withdraw from others, or make questionable choices. My focus involves supporting and educating young people and their families so they can manage intense feelings and communicate more effectively. We will pay special attention to developing coping and problem-solving skills while learning how thoughts, feelings, and actions are related.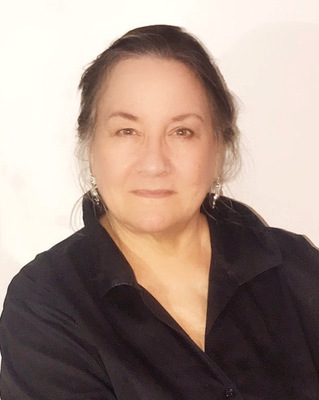 Michelle LeGault
Clinical Social Work/Therapist, MSW, LICSW
Verified
We, as human beings, share common ground in that living is full of both joys and sorrows, challenges and changes. Sometimes things happen in life that you would have preferred not happen. As a result, you may feel scared and confused, either because of the events themselves or perhaps because of how you view these events.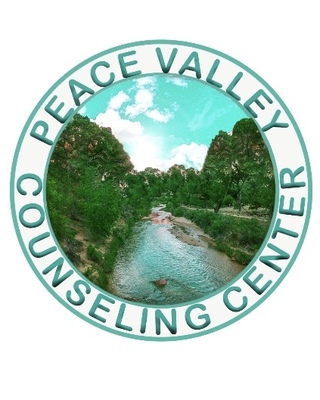 Peace Valley Counseling Center, LLC
Licensed Professional Counselor, MA, LPC, EMDR
Verified
I am a WV native and have been working with children/adolescents/adults for over 17 years. Helping others is my passion. I am an advocate for the families receiving my services. I am a graduate of West Virginia State University with a B.A. in Psychology and Liberty University with an M.A. Professional Counseling. I am trained in EMDR therapy, which is a model of therapy used to treat trauma and other disorders. I am currently taking courses in American Sign Language and hope to eventually offer services to the deaf community. If I may leave one thought with you it is that what I do is a PASSION and not a POSITION. Take care
(681) 201-0215
Office is near:
Hurricane,
WV
25526
& Online
More Therapists Nearby
Not accepting new clients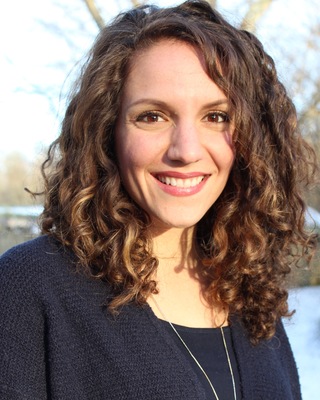 Maeven Miller Counseling, LLC
Clinical Social Work/Therapist, LCSW, LICSW
Verified
I provide individual counseling for adult women in my private practice located in Huntington, WV. I specialize in treating trauma and abuse, but am able to provide services for a host of other presenting issues such as anxiety and fear, depression, family and relational issues,
grief
, life transition, and perinatal (pre and post pregnancy) mental health issues. I am also pleased to offer Christian based counseling if a client desires (Please see website for more info).
(304) 337-5454
Office is near:
Milton,
WV
25541
Not accepting new clients
Dwayne Franklin Masters
Licensed Professional Counselor, MA, LPC, AADC-S, SAP, ALPS
Verified
Pyramid Counseling LLC has been providing services to southern WV since 1997. We have 3 locations: Lewisburg, Beckley and Saint Albans. Providing the following services: Individual group, and family/marriage counseling, DOT/SAP Evaluation, MAT services, psychiatric evaluation and medication management, DUI safety/treatment, drug/alcohol testing and EAP services. See our website for full line of services.
(304) 721-8766 x200
Saint Albans,
WV
25177
& Online
---
See more therapy options for
---
Grief Therapists
How long does therapy take for grief?
There is no exact timeline for
grief
counseling. Some people may start to feel better after just a few sessions, while others may take months or longer to feel relief. Some specific approaches, including some types of CBT, may involve a set number of sessions, or therapy may be open-ended until the patient determines they are ready to wrap up. Just as there is no right or wrong way to grieve, there is no right or wrong way to seek therapy for grief.
When should you seek therapy for grief?
Many people mistakenly believe that their grief needs to be debilitating or all-encompassing to warrant therapy. This is not the case. While people who experience severe, prolonged grief—particularly those who are considering self-harm or engaging in unhealthy substance use—are especially likely to benefit from therapy, so too are people whose grief is less intense but still interfering with well-being or daily functioning. In practice, almost anyone struggling to process a loss could benefit from grief counseling.
Can grief be managed without therapy?
Oftentimes, yes. Grief is a near-universal part of being human, and many find that their grief, while profound, does not stop them from participating in day-to-day life and steadily eases over time without outside help. For others, however, the harsh pain of early grief persists for months or years or leaves them unable to function. This group is especially likely to benefit from seeing a therapist, who can guide them through their grief and help them reconnect with the world.
What happens if grief is left untreated?
Because grief does not in itself necessitate therapy, untreated grief will often resolve on its own. However, for some people—particularly those who would qualify for a diagnosis of prolonged grief disorder—untreated grief can be a source of seemingly endless pain or lead them to withdraw from the world. In such cases, treatment can be indispensable, as it can help an individual adapt to the loss and start living again.