Online Therapists
Jennifer Mills
Licensed Professional Counselor, MA, NCC, LPC
Verified
I'm Jen, and I'm the owner of Blossom Counseling, a virtual private practice that specializes in the treatment of anxiety disorders, and
obsessive
-compulsive disorder.
If you are struggling with anxiety, intrusive thoughts and compulsions, or depression, Blossom Counseling is here for you. Through meeting you in your own world with kindness and compassion, we will work together towards your specific therapy goals whether it is to regain trust in yourself that was taken away by
obsessive
-compulsive disorder, face feared situations, live a value-driven life, or learn to accept yourself.
(681) 214-2500
Keyser,
WV
26726
& Online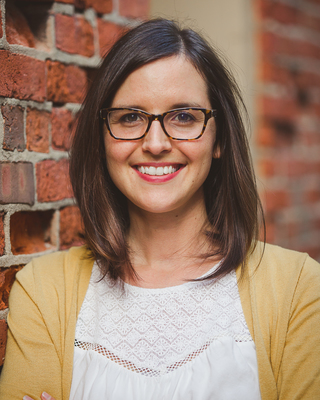 Megan Ferda Mowery
Licensed Professional Counselor, MA, LPC
Verified
2 Endorsed
Does your mind feel like a broken record lately? Do you have unwanted, intrusive thoughts stuck on a loop in your head, and do you struggle with letting seemingly simple things go? Living with anxiety and
OCD
is exhausting, and keeps us focused on all the bad things that could happen as opposed to allowing us to enjoy the present moment. Perhaps you're stuck in memories from a past event, like a painful relationship or beating yourself up over past choices. This can show up like anxiety, depression, jumpiness, irritability, and rob you of the enjoyment available to you today.
(304) 907-2237
Wheeling,
WV
26003
& Online
Brianna Watson
Counselor, MA, LPC, LPCC
Verified
1 Endorsed
I am Master certified in Accelerated Resolution Therapy an evidenced-based approach that helps people heal from PTSD, C-PTSD, Anxiety, Depression, Grief,
OCD
and more.
Trauma whether it be emotional, physical, sexual, or mental can affect all aspects of a person's life. People who experience several traumas or even just one, will have their thoughts become more negative, they can feel more scared for the "next shoe to drop," have terrible nightmares, cry all the time, have low self-esteem, and more. Those who have gone through something traumatic in their life, most of the time, never get full healing from what has happened to them. If you identify with what is here and need someone who is passionate and empathetic toward those that have trauma, then I'm the perfect therapist for you.
(740) 276-2773
Weirton,
WV
26062
& Online