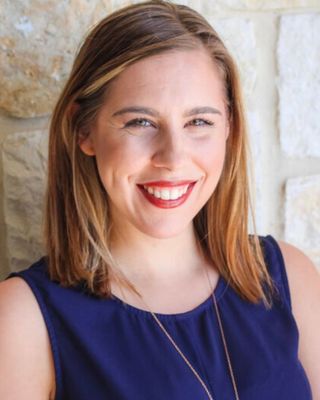 Macy Gardipee
Licensed Professional Counselor, MA, LPC
Verified
Through counseling, I help clients address their pain or challenges in relationships,
relational
or emotional issues they have and help them discover what they need to heal and create stronger relationships.
More than anything we want to be loved, accepted and have meaningful relationships. Having people we can rely on, trust and enjoy life with gives us joy, purpose and the support we need to be ourselves and get through life's challenges. Finding and having meaningful relationships, however, can be challenging. Whether you are ending a relationship, starting a new one or have been hurt by someone you are close to, it can be scary to deal with the pain, start over or know how to be yourself. In some cases, we may even feel lost, need help healing, coping or rediscovering what makes us us and what makes us happy.
(830) 283-5358
Charleston,
WV
25339
& Online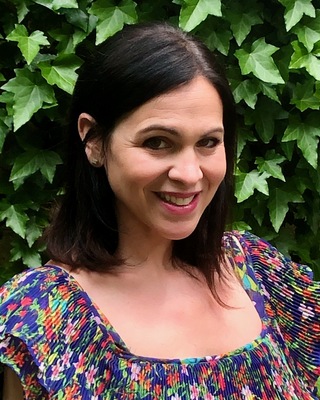 Pamela Desai
Licensed Professional Counselor, MA, LPC
Verified
1 Endorsed
I have extensive clinical experience with issues relating to trauma and complex trauma, grief, anxiety, depression, stress,
relational
struggles, and parenting.
Individual Therapy provides an opportunity for a deeper understanding of our thoughts, behaviors, and emotions. It can be a challenge to find a therapist who understands the deeper parts of you, your story, and your life. You want someone who can be supportive yet directive. In our work together I will provide a safe space for exploration and growth.
(484) 214-2829
Office is near:
Charleston,
WV
25301
& Online
Not accepting new clients
Crescent Counseling Group
Licensed Professional Counselor, LPC, ALPS
Verified
There is no need to struggle in silence. Life can become overwhelming, confusing, and difficult to manage. Do you find yourself repeating past patterns and behaviors that are destructive? Therapy is a place to regain a sense of self and purpose. Together we will find your strengths, re-examine harmful patterns, and reconnect you to a healthy life where you feel connected and fulfilled. I have over twenty-four years of working as a licensed therapist (WV LPC). I am a Certified EMDR therapist. I also have training in other evidence-based treatment modalities including Emotionally Focused Therapy and AEDP.
(304) 316-6969
Not accepting new clients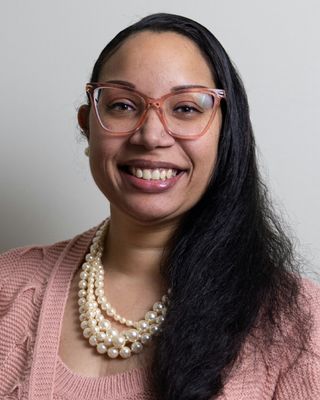 Dr. Jerica Wesley
Licensed Professional Counselor, PhD, LPC, ALPS
Verified
It's time to take the mask off. Society has a way of honoring being pushed to the limit. Whether we are navigating building a family, dealing with the loss of a loved one, or seeking to manage a work-life balance, we are taught to keep stretching ourselves beyond our limits. As a strengths-based counselor I work with individuals to identify skills and strengths currently in use to enhance emotional, physical, social, intellectual, and spiritual wellness.
(304) 301-5573
Charleston,
WV
25387
& Online
Not accepting new clients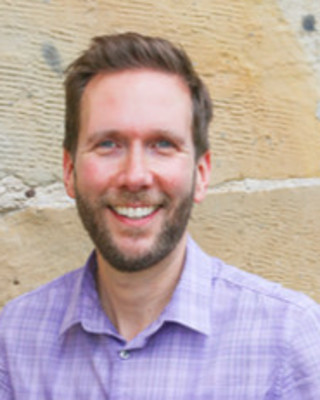 Jack Alan Copley
Marriage & Family Therapist, DMin, LMFT, CST
Verified
I am a Licensed Marriage and Family Therapist and an AASECT Certified Sex Therapist who provides Telehealth appointments to people living in Charleston and throughout WV. I am open and affirming of all persons-regardless of sexual orientation, gender, age, race, faith, or marital status. People see me for a variety of needs, such as couples therapy, individual therapy, recovery after an affair, grief, or a traumatic personal history.
(304) 205-0695
Not accepting new clients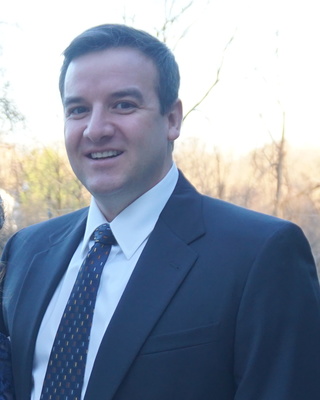 Rucker Therapy Associates
Marriage & Family Therapist, LMFT, MBA
Verified
Michael Rucker is a clinically trained marriage and family therapist and has been in practice for over a decade in Charleston, WV and Morgantown, WV. He has worked with a broad population of clients, including individuals, couples, families, children, teenagers, and groups. His passion and life experiences has led to an interest and specialization with a myriad of topic areas that he excels with, including but not limited to infidelity, infertility, mood disorders (depression and anxiety), trauma, obsessive-compulsive disorder, learning disabilities, addiction, marital issues, and divorce adjustment.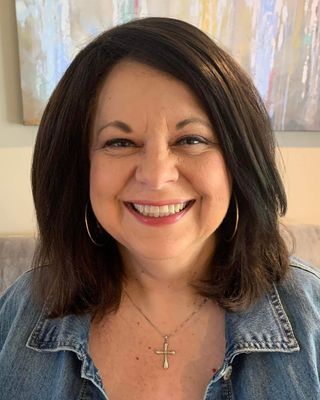 Donna Murray
Hello! My name is Donna Murray and I look forward to connecting with you. I've had the joy of working in the counseling field for over 25 years in multiple settings including: private practice, inpatient and outpatient, home-based, school-based and residential detox. I am a Licensed Professional Clinical Counselor in the states of Ohio, West Virginia and North Carolina and have been offering counseling services since 1996. Currently, I also serve on the West Virginia Certification Board for Addiction & Prevention Professionals.
(304) 969-7467
Charleston,
WV
25301
& Online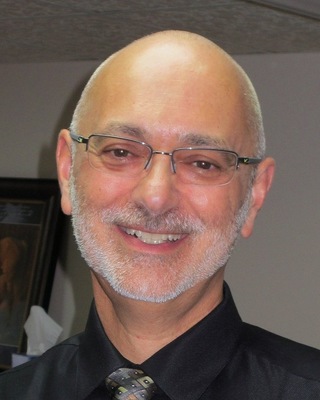 Rick L Metrick
Licensed Professional Counselor, PhD, LPC, ALPS, NCC, BCPTSDC
Verified
Those ready for change will find the Total Life Counseling experience both satisfying and life changing. If you are concerned about your emotional well-being and thrive, TLC is the place for you.
(304) 451-3651
Office is near:
Charleston,
WV
25301
& Online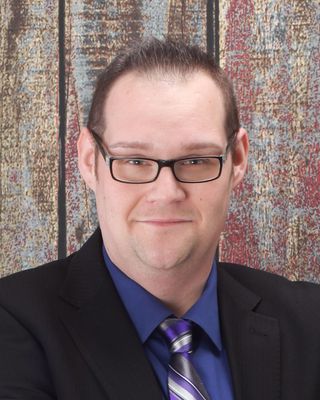 Michael Saferin
Licensed Clinical Professional Counselor, MS, NCC, LCPC, LPC, CCPT
Verified
2 Endorsed
Finding the right therapist can be challenging and rewarding all at the same time. Are you looking to make the leap towards overall self improvement? Do you feel like your marriage or relationship is not going anywhere, but you love the person you are with? As a mental health counselor, Michael can offer you an affordable option for therapy in a safe, welcoming, and warm environment all in the comfort of your home via telehealth. Specific areas of interest include working with men who are struggling with identity, depression, sexual issues and anxiety. Michael also has experience working with mixed-orientation marriages.
(443) 331-5768
Office is near:
Charleston,
WV
25301
& Online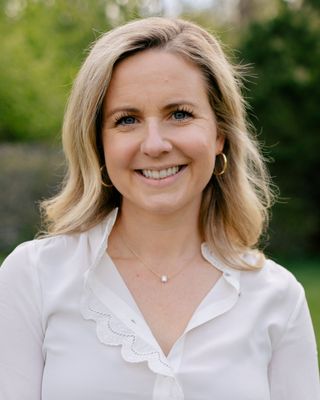 Dianna Stallings | Heart Space
Clinical Social Work/Therapist, MSW, LCSW
Verified
1 Endorsed
Presence and accompaniment matter. We can more easily connect to our true self and touch emotional distress in the presence of another's settled nervous system. Neurobiology and mindfulness science has proven that the human brain can be distraught while simultaneously observing the self with compassion. The ability to be both experiencing and holding the experience is the key to maintaining calm when facing challenges. Whether you feel overwhelmed, stuck, anxiety, anger, depression, or find yourself reacting in ways that leave you feeling alone and hurt, we can come to be with all of it with gentle awareness and respect.
(317) 620-8778
Office is near:
Charleston,
WV
25301
& Online
Adrian Ferrera
Licensed Professional Counselor, PhD, LPC, ALPS, CMPC
Verified
Are you ready to make a change? Tired of dwelling on the past and want to move forward in life? Or maybe it's something else? Whatever it may be, I am here to help you navigate the challenges that life presents. I have primarily worked with adults (18+) and treated a variety of mental health concerns, such as anxiety, depression, grief and loss, stress management, trauma, career transitions, and relationship issues. I provide a non-judgement space so you can come as are. I help my clients build self awareness, so they can self-regulate, so they can ultimately be their best self. And, I love watching this process unfold!
(304) 433-8229
Office is near:
Charleston,
WV
25301
& Online
Donna Murray
Michael Saferin
Dianna Stallings | Heart Space
Adrian Ferrera
Donna Murray
Megan Foreman
Clinical Social Work/Therapist, LCSW, LICSW, MA, MSW
Verified
2 Endorsed
As we move through life, the conflicts within ourselves, our relationships, and our daily environments can slow our momentum. Seeking out professional, impartial support can be an important step toward regaining forward motion. We need to feel empowered in order to develop the confidence it takes to make changes and progress.
(817) 442-2173
Office is near:
Charleston,
WV
25301
& Online
Dr. Jennifer Kaufman Walker
Licensed Professional Counselor, PhD, LPC, CFRC, CCTS, CAGCS
Verified
I believe that you came across this page for a reason. I know that reaching out for help can be a daunting process that takes a lot of courage. I am here to remind you that you have the strength and courage within you to take that next step!
(571) 200-8785
Office is near:
Charleston,
WV
25302
& Online
---
See more therapy options for
---
Relational Therapists
How does relational therapy work?
Relational therapy
was developed by psychologist Jean Miller, whose ideas stressed that having strong connections with others encourages better health and well-being when compared with a lonely existence. Conversely, poor interpersonal relationships do not foster growth and learning. Relational therapy also encourages trust in others and patience with others, along with better communication and less conflict.
Is relational therapy evidence-based?
Relational therapy is not well-studied, and it may not be as effective in treating certain mental health conditions when compared with evidence-based treatments like
cognitive behavioral
or
acceptance and commitment therapy
. However, relational therapy uses techniques found in cognitive behavioral therapy as well as
psychodynamic therapy
, which are both well-studied with empirical research.
How long are people typically in relational therapy?
Clients may see improvement after a few weeks or months of therapy. Like cognitive behavioral therapy, relational therapy can reduce symptoms within 10 to 20 weeks, at 45 to 50 minutes once a week. But like any type of therapy, improvement depends on the person and the severity of the problem.
Does relational therapy work?
While no therapy type will work for everyone, some evidence suggests that this therapy can be effective. Relational therapy can help a person manage problematic relationships as well as the mental health conditions that accompany difficult relationships like depression or anxiety. This therapy type may offer benefits that are hard to measure but can be just as valuable—including feelings of higher self-worth or healthier connections with others.