Shelley Rae Hoepfner
Counselor, MA, LPC, SAC-IT
Verified
Are you feeling stuck in life and not sure which direction to take? We can work together to address the challenges you feel may be affecting your day to day life; regaining clarity around your goals and allowing yourself the permission to move forward. Whether your struggles are with alcohol and
drug abuse
, an abusive relationship, a life transition or struggling with depression/anxiety, sometimes a different perspective and support is all that's needed to feel empowered and reconnected with you inner self.
(608) 597-6732
Office is near:
Middleton,
WI
53562
& Online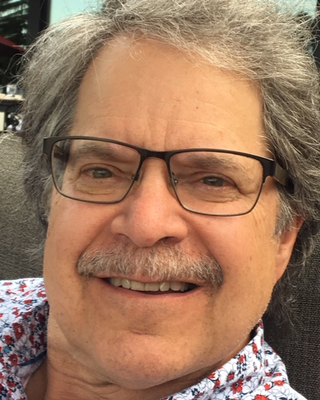 Lawrence Charles Aronow
Marriage & Family Therapist, LMFT, MS
Verified
1 Endorsed
You are not broken and in need of "fixing." Rather, your early life, sense of belonging and experiences have influenced patterns and behaviors that brought you here. Change is within your reach. Whether you're struggling with addiction or unresolved trauma; healing from domestic violence; enduring a relationship breakup; or concerned by your child's mental health and behavioral issues, let's work together on a positive path forward. I am a licensed marriage and family therapist specializing in addiction and substance abuse and certified in trauma and domestic violence therapy and as divorce and family mediator.
(608) 557-4221
Middleton,
WI
53562
& Online
Waitlist for new clients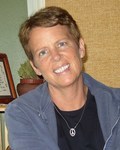 Tammy Sytsma
Licensed Professional Counselor, LPC, CYT
Verified
1 Endorsed
I specialize in utilizing evidence-based cognitive strategies, motivational strategies, and mindfulness techniques to change thinking patterns, habits, stress and anxiety reactions, and behavioral symptoms. These techniques have research and history behind them that prove they work. My training allows me to teach and use techniques to help clients actually change their brains and nervous systems for better mental and physical health. My techniques are less about talk therapy and more about creating actions and practices that work toward change and the creation of a happy, healthy life!
(608) 807-4638
Office is near:
Middleton,
WI
53562
& Online
Waitlist for new clients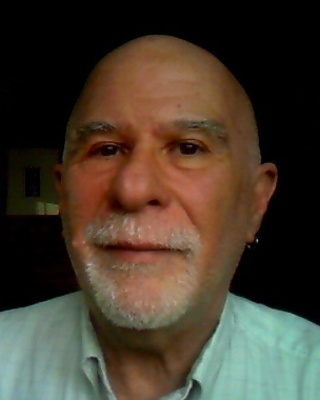 Henry Steinberger
Psychologist, MSSW, PhD, MAC
Verified
1 Endorsed
AA not your cup of tea? Come see me. Love your spiritual fellowship - I can still help with science-based methods. With 30 years experience & my continuing love of science, I offer practical, up-to-date, evidence-based practices and warm understanding. I'm active-directive, not just reflective; empathic and not confrontational. You'll feel understood & accepted. Discover, commit & ACT on your values; overcome unnecessary suffering, get motivated, accept yourself unconditionally, act assertively without guilt, and change harmful addictive behaviors without (or with) 12-Steps spirituality. Cut down or quit; you choose. Call & let's jump start your changes.
(608) 247-5199
Office is near:
Middleton,
WI
53562
& Online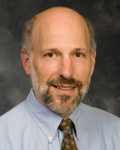 Gerald W. Greenfield - Out Of Office Til 6-26-23
Psychologist, PhD
Verified
Are you looking for someone who is easy to talk to, who will listen supportively and non-judgmentally, and who will also offer helpful feedback? I'm a licensed psychologist who has helped individuals and couples with a wide range of challenges for over 25 years, including marital, relationship, and communication issues; and problems with depression, anxiety, anger, self-esteem, alcohol use, and struggles related to a bad childhood. (See "Specialties" and "Issues" below.) Whatever your problems are - individual and/or relationship issues - I offer understanding, compassion, new perspectives, and new ways to cope with challenges.
(608) 315-5716
Office is near:
Middleton,
WI
53562
& Online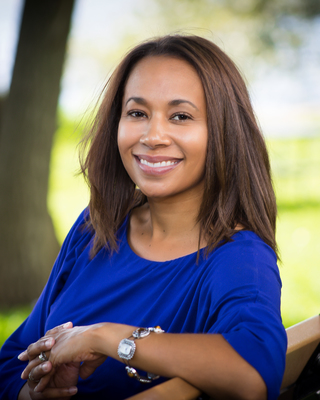 Anesis Center for Marriage and Family Therapy
Marriage & Family Therapist, LMFT
Verified
1 Endorsed
We love to collaborate with clients to help them draw from their own expertise, build on their own positive values, discover their own skills, and use these new tools to work through conflicts and hardships. We are systems therapist. What that means is: we like to approach problems that people have within the context of social, political and cultural storylines that influence the way we view ourselves and our own personal stories. We use this same approach in family therapy to seek ways to change the way the family system works rather than trying to "fix" a specific family member.
(608) 802-7669
Office is near:
Middleton,
WI
53562
& Online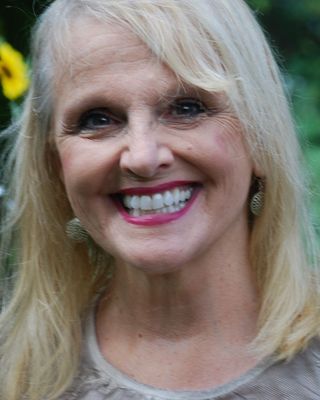 Susan LeGrand Levine
Counselor, MS, LPC
Verified
Because your life is worth my time. I provide non-judgemental, client-centered psychotherapy to children, adolescents, and adults. My focus is solution-oriented and goal-driven. My office is conveniently located off of the West Beltline in Madison. You and I can navigate difficult life challenges and changes with confidence and assurance. I have significant experience as a psychotherapist, having been in practice in Madison, Wisconsin for over 25 years. My clients come to me for issues including depression, anxiety, relational issues, and grief. I offer adoption competent therapy.
(608) 208-9869
Office is near:
Middleton,
WI
53562
& Online
Not accepting new clients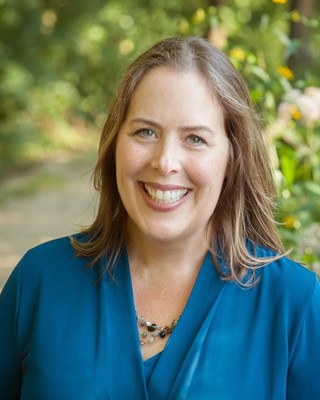 Jodi Streicher-Bremer
Psychologist, PsyD, MAC, SC
Verified
4 Endorsed
I bring warmth and a deeper understanding to your struggles to help find practical and effective solutions when you feel overwhelmed or stuck. My approach is non-judgmental, honest, and collaborative, ensuring that you are heard and actively engaged throughout the process. Sometimes the work is building a sense of hope that things can be better. Other times it might be focused on practical solutions or a deeper understanding of the underlying issues contributing to your struggles. I can help you live a life more aligned with your values and goals.
(608) 713-8580
Office is near:
Middleton,
WI
53562
Not accepting new clients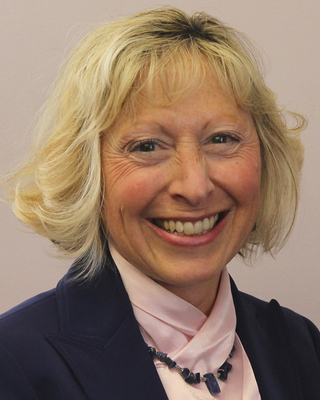 Renee St Clair
Marriage & Family Therapist, PhD, LMFT
Verified
1 Endorsed
Do you want immediate relief and help? I have a significant success rate with anyone living with anxiety, depression or relationship issues. My therapy style is best described as honest and strategic in helping you discover the root of your problem and coming up with solutions that fit your specific problem. Life can be hard yet you can achieve happiness through all of it. Learning to really live life on life's terms is the key! As an LMFT and Ph.D. in counseling I can help you take a leap of faith and start working on you!
(608) 208-6847
Office is near:
Middleton,
WI
53562
& Online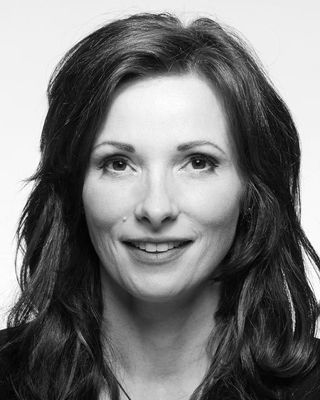 Sheila Johnson
Marriage & Family Therapist, MS, LMFT, CSAC, MTBW, SEP
Verified
It is not uncommon for people to talk and think their way 'better'. They have made sense of their problems and wish to 'just move on'. However, they can't seem to rid themselves of the emotional turmoil and physical pain that remains. My clients say to me, 'I just want to move on but my anxiety, depression, trauma, bad habits, pain, guilt, shame, family members...just won't let me'.
(608) 472-2433
Office is near:
Middleton,
WI
53562
& Online
Waitlist for new clients
Amy L Albert
Clinical Social Work/Therapist, MSW, LCSW, SAC-IT
Verified
1 Endorsed
Are you a first responder or healthcare worker experiencing stress, burnout, and caregiver fatigue? Are you examining your career through a series of stressful incidents? Do you or a loved one need support around ongoing sobriety? If you are ready to overcome stress, tackle burnout, face your anger, or continue on a path of sobriety, consider a therapist who balances warmth, humor, and a direct teamwork approach; sessions are collaborative and solution focused. As a long time therapist for county government, and being married to a firefighter, I enjoy the extra knowledge my own experiences bring to the therapy process.
(608) 447-5489
Office is near:
Middleton,
WI
53562
& Online
Waitlist for new clients
---
See more therapy options for
---
Drug Abuse Therapists
How do substance and drug recovery or rehabilitation programs work?
In inpatient programs, individuals live in a facility with other clients in recovery; in outpatient programs, individuals reside at home. These facilities are staffed with healthcare professionals including physicians, nurses, psychologists, counselors, and psychotherapists. Staff often also includes people who have recovered themselves, serving as mentors and guides. These programs may use abstinence, harm reduction, detoxification, psychotherapy, and other methods.
How do 12-step programs combined with psychotherapy work?
Members of 12-step programs help each other reach abstinence and work to maintain it. These programs promote complete change in the individual's emotional, mental, physical, and even spiritual perspectives. Some programs require that new members attend 90 meetings in 90 days. Many people do attend these programs in conjunction with their work in psychotherapy; the combination of therapy along with 12-step can be extremely effective.
How does harm reduction combined with psychotherapy work?
According to the Substance Abuse and Mental Health Services Administration, harm reduction prevents death, injury, disease, overdose, and substance misuse. People who choose harm reduction for substance use reduce the amount of drugs they consume. It is not abstinence-based like a 12-step program, but combining harm reduction with psychotherapy proves to be effective for many people.
Are there specific medications for substance and drug use?
There are medications approved to treat substance use disorder—such as buprenorphine, methadone, naltrexone, and acamprosate. These medications do help people cope with substance use as well as avoid the problem of relapse. Naltrexone can help reduce cravings, methadone is an opioid medication used to treat severe pain, and acamprosate may help ease symptoms like poor sleep and anxious feelings.