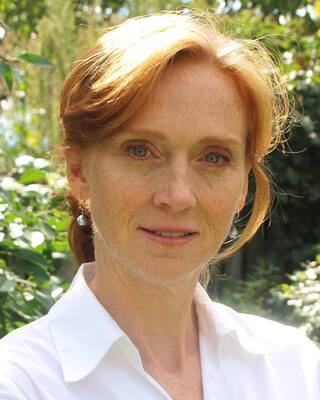 Emily Jarrett
Licensed Professional Counselor, MA, LPC
Verified
I offer effective counseling in a private setting. I specialize in Mindful Based Cognitive Therapy for eating disorders, anxiety, and depression. I also offer online therapy through a secure telemedicine website. As a therapist I will work collaboratively with the client to heal psychological wounds, acquire new skills, and find solutions to problems.
(608) 370-5647
La Crosse,
WI
54601
& Online
Arianna Cirincione
Counselor, MS, LPC-IT, SAC-IT
Verified
1 Endorsed
As an Air Force Veteran, I understand the hesitancies of seeking help of any kind but especially for mental health. After bearing witness to some of the most difficult life changing circumstances imaginable, and through my own journey of self-discovery and acceptance, I ventured towards becoming a therapist in the pursuit of helping others become the best versions of themselves. Always encouraging, I value the therapeutic relationship, authenticity, and individual responsibility, focusing on the positives in one's life and not pathology. Life is a "crazy" ride and things can get messy...I am not afraid to join you on that ride.
(608) 802-7911
La Crosse,
WI
54601
& Online
Waitlist for new clients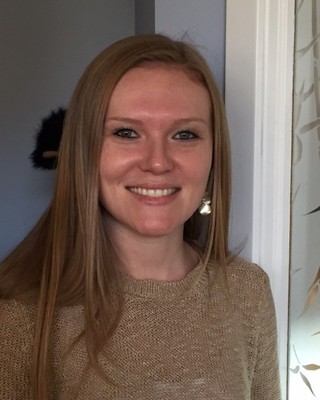 April Volk
Licensed Professional Counselor, MSE, LPC
Verified
1 Endorsed
A Licensed Professional Counselor with over 10 years in the behavioral and mental health field, I have experience providing behavior modification and mental health therapy services in a variety of settings including day treatment and residential treatment programs for at-risk youth, a non-profit community agency serving individuals with physical disabilities, and an outpatient mental health clinic serving children, adolescents, adults, and seniors. Additionally, I have had the opportunity to experience working with a diverse population of clients due to my work in various parts of the state including La Crosse, Green Bay, Janesville, Beloit, and Madison.
(608) 352-6631
La Crosse,
WI
54601
& Online
Waitlist for new clients
Holistic Me Counseling
Licensed Professional Counselor, MS, LPC
Verified
I specialize in providing care to women from diverse backgrounds with unique needs and struggles seeking Individual Counseling ages 21 +. I look forward to helping women who are struggling with symptoms of anxiety, depression, stress, adult development and relationship issues, and career and life adjustment issues related to grief, loss, and life changes. I would be honored to join you on your journey towards change as we work together to help you find the holistic balance and wellness you desire. I will work to empower you to gain insight into your thoughts, feelings, and behaviors, as you gain awareness, help, hope, and healing.
(608) 352-0487
La Crosse,
WI
54601
& Online
Waitlist for new clients
Nancy Louise Miller
Licensed Professional Counselor, Nancy L, LPC, NCC
Verified
Ever feel stuck with thoughts running through your mind all day? Perhaps you are stuck in a thought loop that never seems to turn off. We are here to help you navigate through the "muck" and help you find a way to become "unstuck." At Expanding Hope Counseling Services, we believe in getting our clients in to see us as soon as possible. That is why we hired new clinicians to meet the growing need for therapists in our area. Immediate openings available and reduced private pay fees for some clinicians. Call our office today!
(608) 467-5798
La Crosse,
WI
54601
& Online
Waitlist for new clients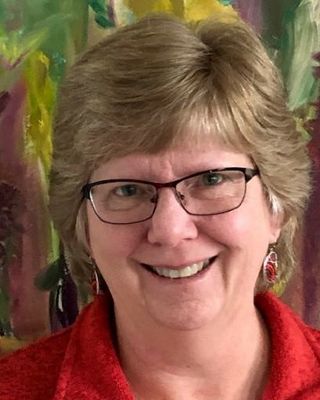 Christi Nowland
Clinical Social Work/Therapist, MSSW, LCSW
Verified
I have a great deal of experience working with trauma, anxiety, depression, grief and health issues. I also enjoy working with college students.
(608) 650-5329
La Crosse,
WI
54601
& Online
Not accepting new clients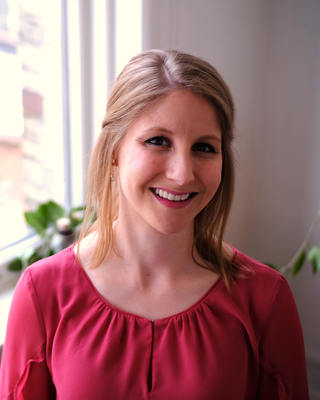 Leisha Lucas
Licensed Professional Counselor, MA, NCC, LPC
Verified
1 Endorsed
I have experience working with children, adolescents, and adults navigating a broad range of emotional, behavioral, and relationship concerns. My specialty is in working with trauma and children ages 3-10. I have advanced training as a Certified Clinical Trauma Professional and in Child-Centered Play Therapy. As a therapist, I provide a supportive, egalitarian counseling relationship and believe in working alongside clients to maximize their strengths and help them achieve their goals.
(608) 765-5369
Not accepting new clients
Not accepting new clients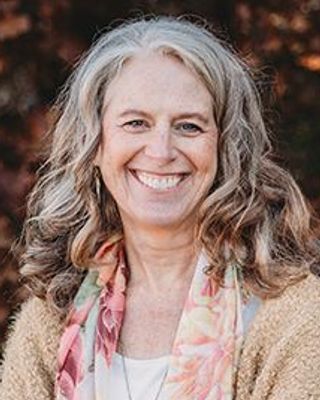 HeartJourney
Marriage & Family Therapist, MS, LMFT
Verified
I offer a compassionate, open and supportive environment to help you create the life you want to live. Your goals and personal journey guide the sessions. My specialty is couple relationships, with an emphasis on healthy and helpful communication. I also work with both adolescents and adults in the treatment of anxiety, depression and anger management. I use both solution focused and mindfulness approaches to assist you in resolving the challenges you are facing. I also help families at all stages of life improve their family interactions and communication, and create a fulfilling loving family life.
(608) 254-9663
Not accepting new clients
Waitlist for new clients
Ashley Grimsled
Counselor, MS, LPC
Verified
1 Endorsed
I am not accepting new clients until Summer as new openings are limited. No evening hours open. I've been helping clients find their way through these feelings for the last 11 years. I can help clients learn about and use effective coping skills in order to gain a better understanding of themselves and work on becoming happy, healthy, and strong individuals. Sometimes people are just looking for someone to talk to and I am hear to listen, guide, and help you achieve your best life. I work with everyone to come up with a treatment plan that best suits their individual needs. Let's set up a plan together that we can work through.
(608) 383-5374
La Crosse,
WI
54601
& Online
Waitlist for new clients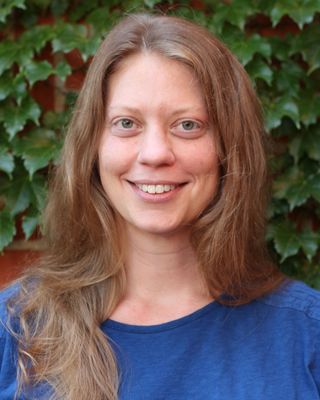 Elizabeth Strand
Clinical Social Work/Therapist, MSW, CAPSW
Verified
My education had a trauma-informed focus, which I have continued to use in practice. Trauma can be a heavy word, but most everyone has had overwhelming experiences in their lives. Whatever the situation, how it has affected you is what matters. Together, we can figure out what you want the next steps to be and how to make them happen.
(608) 747-7056 x2128
La Crosse,
WI
54601
& Online
Ridge and Valley Counseling Inc
Clinical Social Work/Therapist, MSW, LCSW, PMH-C
Verified
It is my goal to provide access to mental health counseling to those in need. I have been blessed with many opportunities to expand my knowledge and skills. I have provided direct care to individuals facing challenges related to depression, anxiety, family relational stress, adjustment disorders, perinatal and postpartum, bereavement, Autism Spectrum Disorders, Veterans, and the Amish community. I hope to journey alongside of individuals as they overcome the ridges and valleys of life. Together we can achieve wellness.
(608) 585-8675
Office is near:
La Crosse,
WI
54601
& Online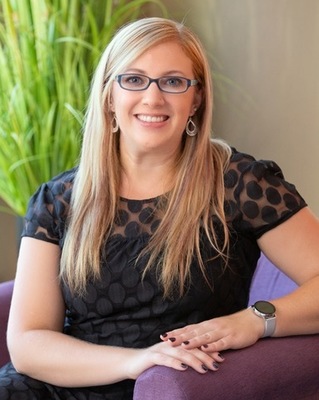 Jennifer Nichols
Licensed Professional Counselor, MS, LPC, SAC
Verified
1 Endorsed
Life is full of surprises. Unexpected situations occur that impact the ways in which we cope with the world and our circumstances. Handling these issues over and over can leave us feeling exhausted, frustrated, out-of-control and saddened. When things just don't feel right, it is time to reach out and ask for help. You don't have to face your challenges alone. I'm a big fan of helping you find your voice and live the life you love. I want to help you find your power and purpose so you can navigate life like a boss!
(608) 315-5834
Office is near:
La Crosse,
WI
54601
& Online
(608) 889-9350
La Crosse,
WI
54601
& Online
More Therapists Nearby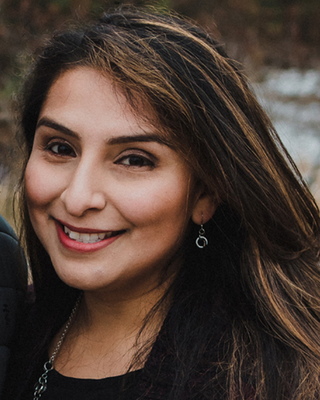 (608) 557-5115
Office is near:
Onalaska,
WI
54650
& Online
---
See more therapy options for
---
Quartz Therapists
Quartz was formerly known as Unity and Gundersen Health Plan.