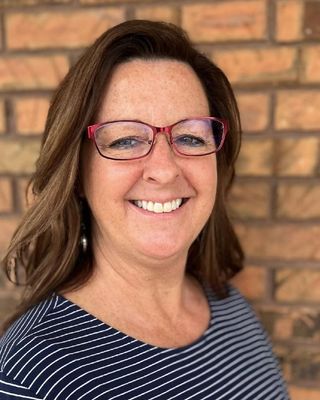 Mind Body OT, LLC
Occupational Therapist, OTR, BCB
Verified
Heart racing, hands sweating, mouth dry, barely breathing, another tension headache with achy neck and shoulders - that's all before breakfast. Anxiety is felt emotionally, but also physically. It used to be "normal worry" about "important things". Now, more and more, you find yourself "white knuckling" through your day. You dread bedtime. Every night brings the misery of staring at the ceiling with a racing mind, knowing that you will be exhausted the next day (when you need to get a million things done). Your doctor wants to put you on medication. But you're the type of person who'd rather get a handle on this without meds.
Not accepting new clients
Angela Waldoch
Counselor, LPC, ATR
Verified
Like works of art, we are all unique individuals with diverse life experiences and circumstances; I believe therapy should be specifically catered to each person and their journey. I enjoy working with people across the lifespan, but I have expertise and appreciation for working with adolescents and young adults. I am highly experienced in working with individuals who experience anxiety, depression, SI/SH, and other mood disorders, those questioning or exploring their sexuality and/or gender identity, and survivors of trauma.
(608) 200-2263
Office is near:
Beaver Dam,
WI
53916
Not accepting new clients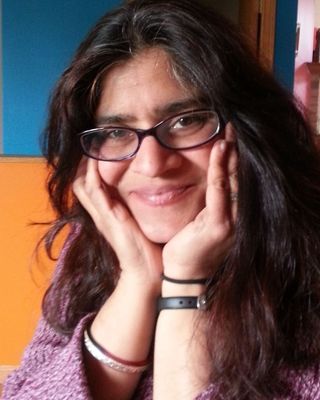 Purviben K Trivedi-Ziemba
Pre-Licensed Professional
Verified
Do you find having the same arguments with your child or spouse over and over again? Do you find you and your family members shutting down, getting in loud yelling matches, or slamming doors as some topics are brought up? Does your heart hurt so much that you cannot breathe or find yourself choking on your tears at times? Sometimes maintaining healthy relationships is so hard that it hurts people & even worse, makes them feel hopeless that change will ever happen. If you wish your relationship with your family were better, different, or even more tolerable, it might be time to consider reaching out for help.
(920) 528-5684
Office is near:
Beaver Dam,
WI
53916
---
See more therapy options for Beaver Dam
---
Cognitive Behavioral (CBT) Therapists
How does cognitive behavioral therapy work?
Cognitive behavioral therapy
works by exploring how your thoughts affect your emotions and experiences. CBT helps you identify distortions in your thinking. For example, you may tend to jump to the worst case scenario (catastrophizing) or think in extremes (all-or-nothing thinking). A therapist can teach you how to push back against those thoughts to ultimately change your feelings and behavior for the better. They can also provide coping skills to better deal with stressors and challenges.
When do I know to seek treatment with cognitive behavioral therapy?
It's reasonable to consider cognitive behavioral therapy if you struggle to manage difficult emotions or behaviors to such an extent that you are not getting the most out of life on a day-to-day basis. If you want a shorter term, concrete, skills-based approach, CBT is a great option. (By contrast, other types of therapy may devote more time to exploring your past and its effects.) The decision to seek CBT also depends on the condition you're treating; CBT is an effective treatment for anxiety, depression, trauma, and many other disorders.
How can I find a cognitive behavioral therapist for someone else?
To find a cognitive behavioral therapist for someone else, you may want to begin by discussing the person's problem, researching cognitive behavioral therapy, and assessing whether the approach is the right fit. You could then reach out to a few cognitive behavioral therapists in this directory, explain the scenario, have a consultation with those available, and determine who could be a good match.
Why is CBT such a popular form of therapy?
CBT has become a popular form of therapy because it is effective and accessible. Robust research has demonstrated that CBT is an effective treatment for many mental health conditions. And CBT can be learned in relatively few sessions, which means that many people can engage in the process, afford it, and see results quickly. It involves learning concrete skills such as disputing unhelpful thoughts; these skills can also be taught and spread widely.