Not accepting new clients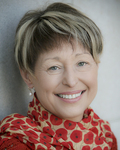 Roxanne Peterson
Counselor, PhD, RN, LMHC
Verified
My approach to counseling is friendly, open and gentle. Together we will explore and discover beliefs and emotions that are keeping you stuck, anxious, sad, angry or fearful. Awareness arising from this journey begins a natural internal re-modeling process that results in a sense of connection with your true Self and your own inner wisdom. Space emerges for automatic reactions to become choiceful responses. Overwhelming emotions become manageable and even sources of wisdom. Previously unknown options become apparent, allowing for more focus, clarity and effectiveness in all realms of your life: (physical, emotional mental and spiritual).
(253) 221-6789
Not accepting new clients
---
See more therapy options for Steilacoom
---
Psychodynamic Therapists
Is psychodynamic therapy evidence-based?
Studies have found
psychodynamic therapy
to be effective in treating conditions like social anxiety, eating disorders, chronic pain, some personality disorders, and depression; indeed, some studies have found it to be just as effective as CBT or medication. What's more, several studies have found that the benefits of psychodynamic therapy tend to endure—even grow—long after treatment has ended.
How long does psychodynamic therapy last?
Unlike CBT and other more structured forms of therapy, psychodynamic therapy tends to be open-ended and may not be limited to a set number of sessions. It is common for clients to be in therapy for a year or longer and to see their therapist one to three times a week, though the exact schedule and timeline may vary depending on a client's challenges and progress. However, brief psychodynamic therapy is available, which tends to be more goal-oriented and typically unfolds over 16 to 30 sessions.
Does psychodynamic therapy work?
Research finds that psychodynamic therapy can help someone manage or reduce symptoms of diagnosable mental health conditions like depression or anxiety. The modality may also offer a range of benefits that are harder to measure but just as valuable—such as increased self-worth or healthier relationships. While no therapy type will work for everyone, research and anecdotal evidence suggest that psychodynamic therapy can be highly effective.
What are the limitations of psychodynamic therapy?
Some meta-analyses have concluded that there is little evidence to suggest that psychodynamic therapy can effectively treat certain mental health conditions such as PTSD, OCD, or psychosis, though it is sometimes used to do so. More broadly, the open-ended, free-association structure of psychodynamic therapy may be frustrating for clients who prefer a more structured, time-limited, or goal-oriented approach.