Not accepting new clients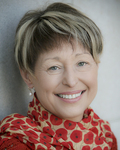 Roxanne Peterson
Counselor, PhD, RN, LMHC
Verified
My approach to counseling is friendly, open and gentle. Together we will explore and discover beliefs and emotions that are keeping you stuck, anxious, sad, angry or fearful. Awareness arising from this journey begins a natural internal re-modeling process that results in a sense of connection with your true Self and your own inner wisdom. Space emerges for automatic reactions to become choiceful responses. Overwhelming emotions become manageable and even sources of wisdom. Previously unknown options become apparent, allowing for more focus, clarity and effectiveness in all realms of your life: (physical, emotional mental and spiritual).
(253) 221-6789
Not accepting new clients
---
See more therapy options for Steilacoom
---
Dissociative Disorders (DID) Therapists
How does therapy for dissociative disorders work?
Dissociation
may be triggered by stress or other upsetting circumstances, and therapy can address the traumatic events at the core of an individual's dissociation. Understanding why a person may dissociate can help the therapist and the individual come up with alternative methods of coping. A person with a dissociative disorder may get stuck on negative thinking, for example, and treatment like cognitive behavioral therapy is a gold standard for breaking such thinking. And dialectical behavior therapy, for example, can help a person manage their anguish through better emotion regulation.
Which therapies are best for dissociative disorders?
Specific approaches used by professionals include
cognitive behavioral
,
dialectical behavior
,
psychodynamic
,
schema therapies
, among others. Cognitive behavioral and dialectical behavior therapies are two widely used therapies that can help individuals with painful memories and past traumas. These therapies work to integrate an individual's different identities into one person.
Are there specific medications for dissociation?
There are no specific medications prescribed for dissociative disorders. However, psychosis, depression, anxiety, and/or panic often co-occur in dissociative disorders. A psychiatrist may prescribe medications for any accompanying symptom—which may include antipsychotics like aripiprazole, antidepressants like selective serotonin reuptake inhibitors, or anti-anxiety drugs like benzodiazepines.
How often and how long are therapy sessions?
Like any type of therapy, sessions depend on the individual. Patients may see improvement within 15 to 20 sessions, at an average of 50 minutes per session, others may opt for 20 to 30 sessions over, perhaps, a six-month period. There are still other patients, especially those who have co-occurring conditions like depression and anxiety, who may need to continue sessions for up to 12 to 18 months.