Not accepting new clients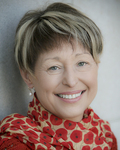 Roxanne Peterson
Counselor, PhD, RN, LMHC
Verified
My approach to counseling is friendly, open and gentle. Together we will explore and discover beliefs and emotions that are keeping you stuck, anxious, sad, angry or fearful. Awareness arising from this journey begins a natural internal re-modeling process that results in a sense of connection with your true Self and your own inner wisdom. Space emerges for automatic reactions to become choiceful responses. Overwhelming emotions become manageable and even sources of wisdom. Previously unknown options become apparent, allowing for more focus, clarity and effectiveness in all realms of your life: (physical, emotional mental and spiritual).
(253) 221-6789
Not accepting new clients
---
See more therapy options for Steilacoom
---
Depression Therapists
Depressive disorders are characterized by persistent feelings of sadness and worthlessness and a lack of desire to engage in formerly pleasurable activities.
Depression
is not a passing blue mood, which almost everyone experiences from time to time, but a complex mind/body illness that interferes with everyday functioning. It not only darkens one's outlook, it is commonly marked by sleep problems and changes in energy levels and appetite. It alters the structure and function of nerve cells so that it disrupts the way the brain processes information and interprets experience.
Despite feelings of hopelessness and worthlessness, depression is a treatable condition. It can be treated with psychotherapy. As with many illnesses, the earlier treatment begins, the more effective it can be and the greater the likelihood that recurrence can be prevented.
Psychotherapy addresses the thinking patterns that precipitate depression, and studies show that it prevents recurrence. Drug therapy is often helpful in relieving symptoms, such as severe anxiety, so that people can engage in meaningful psychotherapy.