Not accepting new clients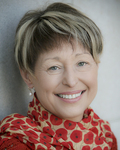 Roxanne Peterson
Counselor, PhD, RN, LMHC
Verified
My approach to counseling is friendly, open and gentle. Together we will explore and discover beliefs and emotions that are keeping you stuck, anxious, sad, angry or fearful. Awareness arising from this journey begins a natural internal re-modeling process that results in a sense of connection with your true Self and your own inner wisdom. Space emerges for automatic reactions to become choiceful responses. Overwhelming emotions become manageable and even sources of wisdom. Previously unknown options become apparent, allowing for more focus, clarity and effectiveness in all realms of your life: (physical, emotional mental and spiritual).
(253) 221-6789
Not accepting new clients
Not accepting new clients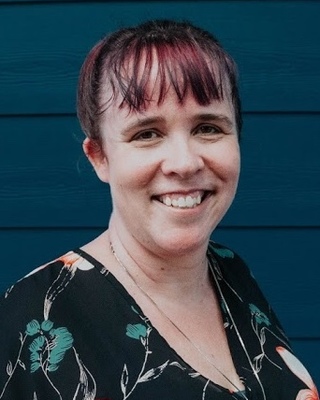 New Directions Therapy
Clinical Social Work/Therapist, LICSW
Verified
6 Endorsed
I enjoy working with people who are wanting to address barriers to their sexual health and are seeking to have fantastic sex lives. The relationships that I work best with have already done work to improve their skills, have a strong commitment to each other, and are willing show-up and do the difficult work of addressing outdated and harmful views of sexuality. I am happy to work with individuals, couples, and different and varying relationship designs and configurations.
(253) 242-6883
Office is near:
Steilacoom,
WA
98388
$175 (individual)
, 
$175 (couples)
Not accepting new clients
---
See more therapy options for Steilacoom
---
Cognitive Behavioral (CBT) Therapists
How does cognitive behavioral therapy work?
Cognitive behavioral therapy
works by exploring how your thoughts affect your emotions and experiences. CBT helps you identify distortions in your thinking. For example, you may tend to jump to the worst case scenario (catastrophizing) or think in extremes (all-or-nothing thinking). A therapist can teach you how to push back against those thoughts to ultimately change your feelings and behavior for the better. They can also provide coping skills to better deal with stressors and challenges.
When do I know to seek treatment with cognitive behavioral therapy?
It's reasonable to consider cognitive behavioral therapy if you struggle to manage difficult emotions or behaviors to such an extent that you are not getting the most out of life on a day-to-day basis. If you want a shorter term, concrete, skills-based approach, CBT is a great option. (By contrast, other types of therapy may devote more time to exploring your past and its effects.) The decision to seek CBT also depends on the condition you're treating; CBT is an effective treatment for anxiety, depression, trauma, and many other disorders.
How can I find a cognitive behavioral therapist for someone else?
To find a cognitive behavioral therapist for someone else, you may want to begin by discussing the person's problem, researching cognitive behavioral therapy, and assessing whether the approach is the right fit. You could then reach out to a few cognitive behavioral therapists in this directory, explain the scenario, have a consultation with those available, and determine who could be a good match.
Why is CBT such a popular form of therapy?
CBT has become a popular form of therapy because it is effective and accessible. Robust research has demonstrated that CBT is an effective treatment for many mental health conditions. And CBT can be learned in relatively few sessions, which means that many people can engage in the process, afford it, and see results quickly. It involves learning concrete skills such as disputing unhelpful thoughts; these skills can also be taught and spread widely.