Not accepting new clients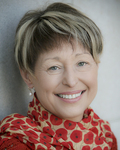 Roxanne Peterson
Counselor, PhD, RN, LMHC
Verified
My approach to counseling is friendly, open and gentle. Together we will explore and discover beliefs and emotions that are keeping you stuck, anxious, sad, angry or fearful. Awareness arising from this journey begins a natural internal re-modeling process that results in a sense of connection with your true Self and your own inner wisdom. Space emerges for automatic reactions to become choiceful responses. Overwhelming emotions become manageable and even sources of wisdom. Previously unknown options become apparent, allowing for more focus, clarity and effectiveness in all realms of your life: (physical, emotional mental and spiritual).
(253) 221-6789
Not accepting new clients
---
See more therapy options for Steilacoom
---
Child Therapists
Do I need to attend therapy with my child?
Parents are an integral part of a
child's therapy
, but the specifics of their involvement vary. If your child is young, you may attend most or all sessions; if your child is older, you may attend a few sessions or none; sometimes a therapist may ask you to have a session on your own. Whatever the arrangement, you should expect to work collaboratively with the therapist, your child, and your family members to take steps to help support your child.
How long are sessions with child therapists?
Children's therapy sessions can last 30 minutes, 45 minutes, or 60 minutes. The length of the session may depend on your child's age and the type of therapy practiced. You can discuss this with therapists you consult and the one you ultimately move forward with.
How do I get a child to agree to seek therapy?
The best approach is to have an open-ended conversation with your child about how they're doing and what they might be struggling with. When you raise therapy, discuss the concept in an age-appropriate way, for example explaining that a therapist's job is to help kids handle their hard or uncomfortable feelings. Frame therapy positively, as an opportunity to explore and build emotional skills—it's an important tool in the toolbox to help kids feel their best.
How can I tell if a therapist is a good fit for my child?
A child needs to feel comfortable opening up about their thoughts and feelings, so if your child feels a sense of comfort, ease, and trust with their therapist, that's a great sign. In addition, a therapist is a good fit for your child if the two can communicate well together; a clinician should be able to communicate clearly, effectively, and in an age-appropriate manner.