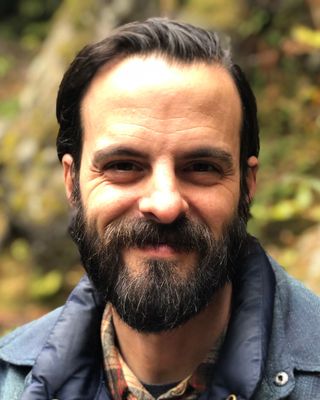 Josh Kraetsch
We often learn ways of dealing with problems that can create more trouble than we intended. Maybe you become habitually hard on yourself or those around you. Maybe you feel stuck in indecision or backed into a corner by life's demands. Maybe you have found ways to soothe yourself that aren't serving you anymore. Or you might be facing the reality of one of life's painful truths such as loss, illness or an accident that has altered your course, leaving you unsure how to face what undeniably is, or how to move forward.
(360) 732-8672
Port Townsend,
WA
98368
& Online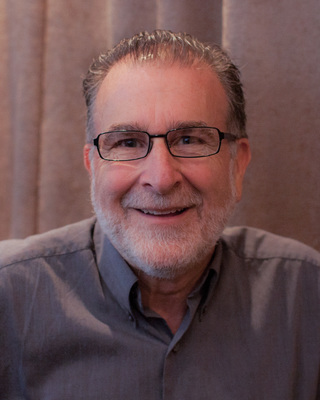 Mark Saran
My practice is currently full. I have worked intensively with adolescents, adults, and their families for over 30 years. I work with individuals and couples to address life transitions, relationship, parenting issues, women's empowerment, and challenges including depression and anxiety. Specific foci/areas of interest include family dynamics, adolescent rebellion, strategies for success in school, ADD diagnosis and treatment plans and EMDR (Eye Movement Desensitization and Reprocessing). I spent two decades working with pregnant and parenting teens, and teaching childbirth education at my local hospital.
(360) 382-4287
Port Townsend,
WA
98368
& Online
Intervention NW
Drug & Alcohol Counselor, AAS, SUDP
Verified
Times are stressful right now and we all could use a little help. Whether your life is good, bad, ugly or somewhere in between, its good to get some insight. We all just need to stop for a second, take a deep breath and observe ourselves. Are you reaching your full potential? Is your life turning out like you've imagined? Are your needs being met? Is something missing? By seeking help, you have taken the first step to new freedom and happiness. I am able to see each individuals issues and help them develop a plan to recover or simply improve. "When we are all alone we are in bad company". You are no longer alone. There is help.
(360) 615-2412
Port Townsend,
WA
98368
& Online
Waitlist for new clients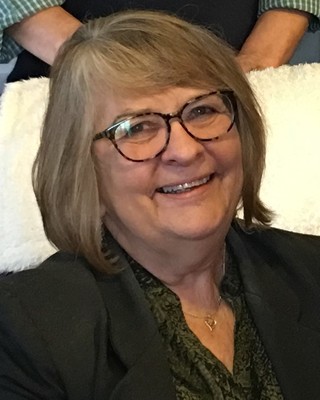 Paula L Casey
Marriage & Family Therapist, LMFT, CMHS, AT
Verified
Paula, is a licensed Marriage & Family Therapist, Child Mental Health Specialist, and Art Therapist with graduate degree in Psychology and MA in Biology and Psychology. Paula has trained extensively in complex trauma, childhood neurodevelopment, attachment, developmental trauma, parent/child interactional including DIR/Floortome, PCIT, and generational trauma. Currently, children are only seen in her Port Townsend office, she does not do teletherapy with children.
(360) 233-8715
Port Townsend,
WA
98368
& Online
Waitlist for new clients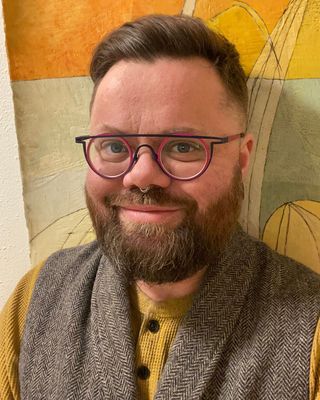 Ezra Mf Goetzen
I have current openings ———Navigating our current world is no easy task, especially if you are queer, trans, non-binary, gay or lesbian or practice non traditional relationship structures. Many of us experience depression, anxiety, intense self doubt, or even self hatred. I will offer you a safe yet engaging space where we can challenge and heal the blocks that get in your way.
(646) 588-1596
Port Townsend,
WA
98368
& Online
Not accepting new clients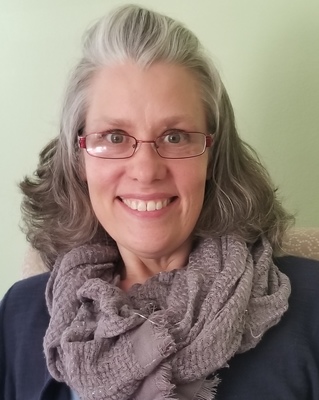 Mindy M Maxwell
Are you feeling stuck where you are currently? Are you feeling like the path forward is not clear to you? You might be considering a big change in your life and wondering what steps to take. I can help you clarify where you have been and what your strengths are to shape your bright future. Together we will explore what options are available to you as you move through this time. My goal is to support you as you change, grow and clarify your future. I provide a supportive, collaborative counseling environment for individuals (18+). I am LGBTQIA+ and gender affirming.
(206) 203-1823
Not accepting new clients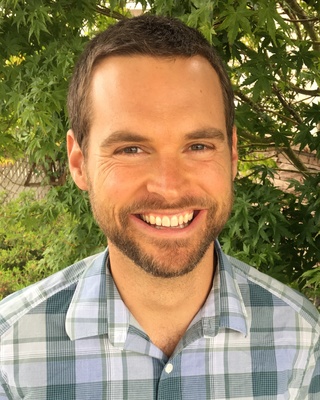 Doug Blessington
Counselor, MS, LMHC
Verified
Are you heartbroken? Anxious? Angry? All of the above and more? You are welcome here. You may have a relationship that is falling apart or make the same bad decisions again and again. You may be overwhelmed by an overly critical mind that says you are undeserving, less than, or too much. Perhaps you take care of others and forget to take care of yourself. You long for companionship and have a deep desire to matter, to belong, and to be respected.
(360) 516-1410
Office is near:
Port Townsend,
WA
98368
& Online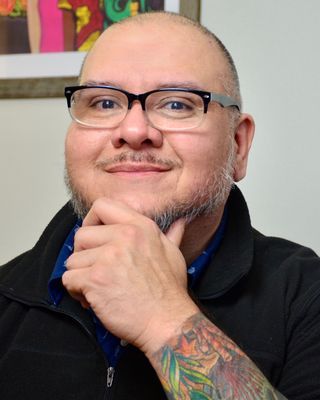 Douglas Valdez
Counselor, LMHCA, MA, MSOM, MBA
Verified
2 Endorsed
Have you been trying to build intimate connections with your partner/s but your chronic illness is making it difficult? Do you feel like you don't have the words to communicate what you're experiencing with the people in your life? This can be anxiety provoking and is common with people trying to navigate life after an acquired invisible disability. Unfortunately, avoiding the issue can cause resentment which can lead to long-term problems. This is where an empathic and non-judgmental therapeutic relationship can help develop the tools needed to have intimate conversations and self-reflect what you need.
(206) 539-0952
Office is near:
Port Townsend,
WA
98368
& Online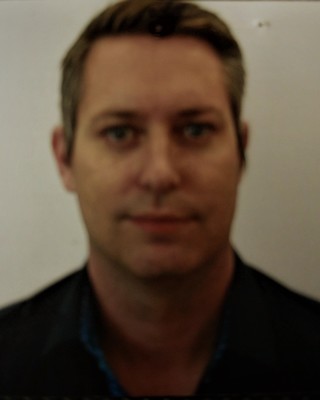 Tait Gray Counseling
Counselor, LMHC, SOTP
Verified
I'm interested in working on your goals and helping you change perspective on any self-defeating thoughts you might have. Talking about a problem, issue or concern can be cathartic. Anxiety and depression are all too common in today's fast paced technology driven culture. Cognitive Behavioral Therapy takes on multiple evidence based therapeutic approaches that can help you be the best version of yourself.
(833) 997-1296
Office is near:
Port Townsend,
WA
98368
& Online
Salveo Counseling Center
Clinical Social Work/Therapist, LICSW, MSW, BA
Verified
Thank you for reaching out for help. Sometimes, it is hard to cope with stress and expectations. I want to provide a safe space for difficult feelings and thoughts, and to let you explore insights that allow you to understand the beautiful person that you are.
(206) 565-1815
Office is near:
Port Townsend,
WA
98368
& Online
Online Therapists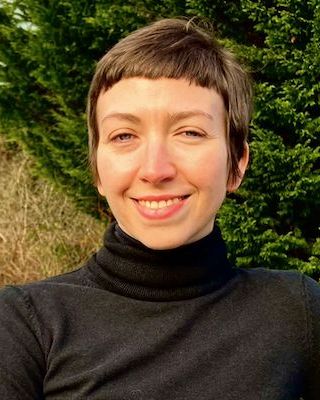 Kayla Ritchie
Counselor, MA, LMHCA
Verified
2 Endorsed
I also work well with
men's issues
and struggles with masculinity.
Many of us learn early on that our belonging in this world depends on our ability to banish aspects of ourselves that cannot be safely held by others. We skillfully fold and shrink ourselves into the shapes that allow us to survive, sometimes with great reward for doing so, but find that our deepest longings go unmentioned and unmet. I am here to hold space for those parts which are too big, too unbearable to be held alone, so that my clients can expand in ways that help them contact their feelings, connect to their desires, and begin to find a home in the world.
(425) 230-5719
Kirkland,
WA
98033
& Online
Waitlist for new clients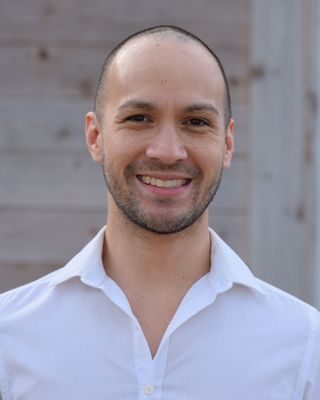 Kenneth K. Marshall
Clinical Social Work/Therapist, MSW, LICSW, MHP
Verified
1 Endorsed
I specialize in working with adults in the following areas: LGBTQI Issues, Gender/Sexuality, Intersectional Identity , Multiracial Identity, Cultural Identity & Group Belonging,
Men's Issues
/Masculinity, Depression, Anxiety, PTSD (Post Traumatic Stress Disorder), and TBI (Traumatic Brain Injury).
My approach to working with clients is based on building upon strengths, to generate solutions that empower the individual. I support my clients using various therapeutic modalities as they fortify their connection to themselves and others. Being multi-racial, gay, and having been raised in a bicultural household, I have learned that there are many ways to make meaning of the life that you were born into, while informing the life you create for yourself.
(206) 504-2608
Seattle,
WA
98133
& Online
Waitlist for new clients
---
See more therapy options for Port Townsend
---
Men's Issues Therapists
Is therapy for men different than it is for women?
Therapeutic treatments and types are the same for men as they are for women, with the same protocols followed and the same strategies employed. Discussing one's feelings and emotions is an integral part of most therapies, and some men find doing so more challenging. Therapists can help clients through the process; some specialize in treating men for this reason.
How do you encourage a man to go to therapy?
It's helpful to express your concern and love for the person while framing therapy as a tool for improving their life. Offering specific examples of how an individual's behavior affected either himself or others should be done with compassion and with empathy. It may be useful to devise a game plan—breaking the process down into parts, such as finding a therapist, making appointments, and looking into insurance coverage.
How can men prepare for therapy?
Men can prepare for therapy by approaching the process with an open mind, being willing to talk about their challenges, and giving treatment the time to work. Before a session, an individual may want to reflect on how they've felt since the last session and what's happened in their lives. It can be useful for men who struggle to recall their emotional states to write down notes between sessions about their response to a given event or how they were feeling at a particular time.
What should men know about the process of therapy?
One of the most common reasons men don't seek therapy is the notion that there's something wrong with them if they do. Men should know that just because they're seeking therapy doesn't mean they're mentally ill or damaged in some way. In the same way people work on their bodies through exercise or a craft through practice, therapy can be a way to improve the mental and emotional skills needed to be productive and effective partners, employees, and people in all realms of life.