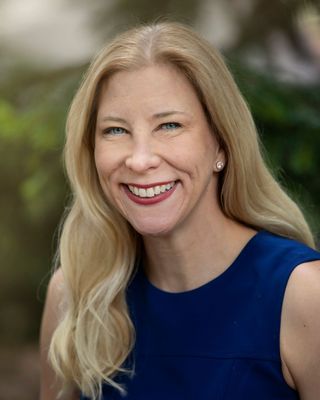 Anne Douglass
Counselor, MA, LMHC, SUDP
Verified
7 Endorsed
I work with clients who struggle with relationship and family issues, dysfunctional families, family alcoholism/addiction, adult children of alcoholics (ACOA), stress, anxiety, depression, and codependency. I also work with perinatal mood disorders which includes traumatic birth, new mothers and working moms. My experience includes over a decade of working in community mental health, psychological research at University of Washington and Fred Hutch CRC, outpatient drug & alcohol treatment centers, and my private practice. I provide therapy to facilitate the pursuit of a healthy, peaceful and insight-oriented lifestyle.
(253) 785-3089
Gig Harbor,
WA
98335
& Online
Waitlist for new clients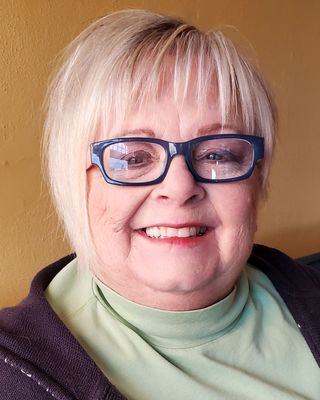 Kimberly Inez Pierce
Counselor, LMHC, LMFT, PLLC
Verified
Life is difficult (M. Scott Peck). I remember reading that in his book and thought yes, it is! And sometimes we don't have the tools to manage the difficult times or move through and beyond them. That is why I became a therapist because life is difficult and sometimes, we need support and help to move forward. My goal is to establish a safe environment where adults and children can take the time to process difficulties in life. Through this process you will find your strengths, develop new ways of coping and discover new insights. I enjoy working with both children and adults in a variety of areas, including childhood and adult tra
(253) 367-3610
Gig Harbor,
WA
98335
& Online
Waitlist for new clients
Summit Health Management, PLLC
Counselor, LMHC, CMHS
Verified
I am a partner in Summit Health Management, a group founded by an eclectic partnership of four established, experienced providers with the vision of offering a variety of therapeutic services to meet the needs of children, adolescents, adults, elders, couples, and families in our community. Our group's mission is to provide the region with experienced, compassionate, professional, and proficient mental and behavioral health care. We offer a therapy and psychiatric care for all ages, presentations, relationships and disorders, including individual, couples, family and group therapy, as well as substance abuse recovery for all ages.
(253) 215-8451
Gig Harbor,
WA
98335
& Online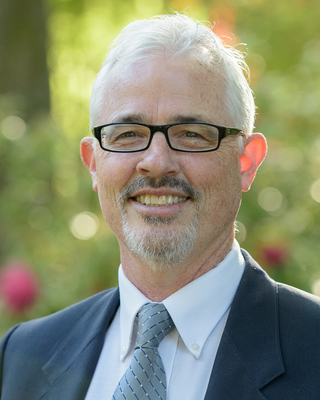 Eric E. Dooley
Psychologist, MDiv, PsyD, CSAT
Verified
We all make mistakes. We sometimes get caught in a pattern of mistakes that we can't break. I offer compassionate support, respect, warmth, and a safe place to talk about difficult private issues. I have a positive and hopeful view of life. I am interested in working with people who find themselves at a challenging point in their life and are looking for someone they trust to help them move forward. It is a great sign of strength to reach out to a helping professional, and I look forward to working in collaboration with you!
(253) 259-2327
Gig Harbor,
WA
98335
& Online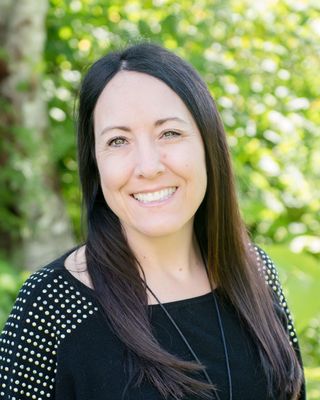 Christina Rivers
Are you struggling with anxiety or depression? Having trouble dealing with issues from your past? Recovering from a toxic relationship? Finding it difficult to love and accept yourself? We all need support at times. We are not meant to be self-sufficient islands. By reaching out for help, you are taking your power back and confirming that you deserve to be supported and understood. Therapy can be a healing, transformative experience. We can work together to create a healthy plan to help you achieve your treatment goals.
(253) 336-7554
Gig Harbor,
WA
98335
& Online
Richard Benson
Clinical Social Work/Therapist, LICSW, LCAS, MAC
Verified
At the core of my treatment philosophy is the belief that families heal when movement occurs and people begin to step out of their comfort zones to unlock their potential and capacity for growth. Often there is underlying pain and/or trauma that needs to be addressed in order for the system to recover and break the cycle. Whether the results of the family dysfunction is abuse, addiction, estrangement, divorce, suicide, broken communication paths, or some other behavior, treatment can provide relief.
(253) 753-1967
Gig Harbor,
WA
98335
& Online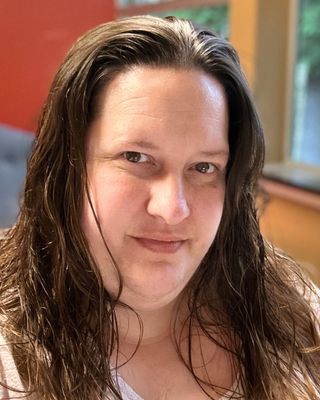 Sarah Pence
Counselor, LMHCA, SUDP
Verified
Everyone no matter who they are are able to move past the darkness and trauma of their past, I am here to help rebuild and reshape thoughts and behaviors that have kept you in the dark. I enjoy collaborating with my clients to achieve their best version of themselves. Reaching out for help is the hardest step in therapy a person can take. By having an open mind and free space to help clients feel safe to express past traumas is essential to build a foundation to become the version each person has the right to show the world.
(253) 858-7056
Gig Harbor,
WA
98335
& Online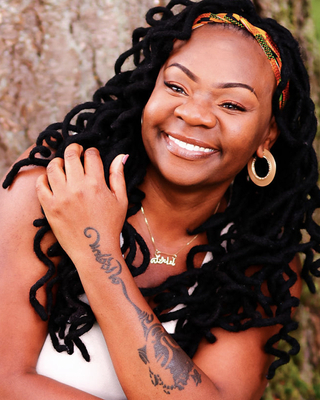 Dr. Bre - Change by Choice. Heal on Purpose.
Licensed Professional Counselor, PhD, LPC, LMHC
Verified
2 Endorsed
Wanna be your own #RelationshipGoals! I help folx evolve beyond the same old arguments, into an honest partnership that nourishes each of you individually + together! My approach is all about identifying the individual skills each of you need to co-create a loving partnership -- without trauma bonds or codependency. I work with all backgrounds + orientations + expressions that know how to Love in all different ways! We do the work that is right for YOUR partnership—not anyone else's. You'll also discover if it's time to release your relationship. AND if it is time... I'll help you do so in the most Loving way!
(360) 788-3035
Gig Harbor,
WA
98332
& Online
Not accepting new clients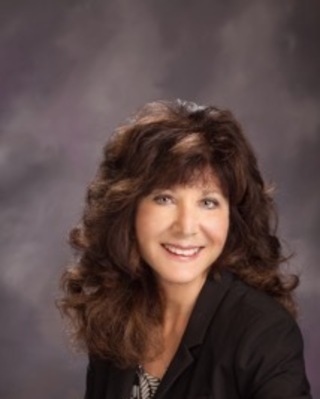 Linda Erwin-Gallagher, LMFT
Marriage & Family Therapist, LMFT, CEAP
Verified
I provide tele therapy for individuals, and couples for CA residents. I do not have a physical office in CA. I also offer treatment for trauma. In today's world we are all finding that after working full time there isn't enough time to eat right, exercise, take care of errands, help the children with homework, and spend quality time with your significant relationships. What we end up with is exhaustion, feeling "burned out", anxious, and maybe even depressed. You are not alone. Don't suffer any longer. It's time to address your issues and get your life back.
(858) 298-2710
Not accepting new clients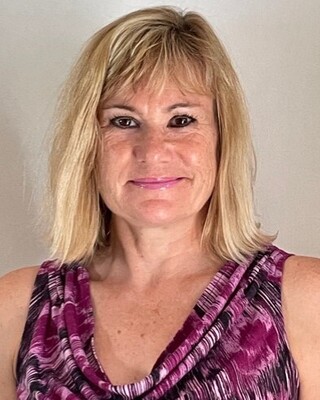 Blue Mountain Behavioral Health
Marriage & Family Therapist, LMFT, LMHC , MAC
Verified
I have a passion for helping clients learn new skills for coping, communication, and problem solving. I encourage clients to find their strengths and to help empower them to achieve their therapy goals. I work collaboratively to create client- centered treatment. I have a background working with individuals, couples, and families. I have experience working with at-risk youth, foster children, and children and teenagers with severe mental illness. I have over a decade of experience working with Active-Duty Service Members with dual diagnosis, mood disorders, depression, anxiety disorders, PTSD, trauma, and substance use disorders.
(253) 766-5562
Office is near:
Gig Harbor,
WA
98335
& Online
---
See more therapy options for
---
Drug Abuse Therapists
How do substance and drug recovery or rehabilitation programs work?
In inpatient programs, individuals live in a facility with other clients in recovery; in outpatient programs, individuals reside at home. These facilities are staffed with healthcare professionals including physicians, nurses, psychologists, counselors, and psychotherapists. Staff often also includes people who have recovered themselves, serving as mentors and guides. These programs may use abstinence, harm reduction, detoxification, psychotherapy, and other methods.
How do 12-step programs combined with psychotherapy work?
Members of 12-step programs help each other reach abstinence and work to maintain it. These programs promote complete change in the individual's emotional, mental, physical, and even spiritual perspectives. Some programs require that new members attend 90 meetings in 90 days. Many people do attend these programs in conjunction with their work in psychotherapy; the combination of therapy along with 12-step can be extremely effective.
How does harm reduction combined with psychotherapy work?
According to the Substance Abuse and Mental Health Services Administration, harm reduction prevents death, injury, disease, overdose, and substance misuse. People who choose harm reduction for substance use reduce the amount of drugs they consume. It is not abstinence-based like a 12-step program, but combining harm reduction with psychotherapy proves to be effective for many people.
Are there specific medications for substance and drug use?
There are medications approved to treat substance use disorder—such as buprenorphine, methadone, naltrexone, and acamprosate. These medications do help people cope with substance use as well as avoid the problem of relapse. Naltrexone can help reduce cravings, methadone is an opioid medication used to treat severe pain, and acamprosate may help ease symptoms like poor sleep and anxious feelings.