Not accepting new clients
Johannah Maybach
Marriage & Family Therapist Associate, LMFTA
Verified
1 Endorsed
As a relational therapist, I understand the power that relationships have to profoundly shape our lives and that connection to both ourselves and others is vital. I operate from a systemic perspective which incorporates awareness of how we behave within various systems of life. I am passionate about integrating social justice into my work with clients and aim to create a space that draws upon your own lived experiences, insight, and goals for the future. I am sex and pleasure positive, queer affirming, and enjoy supporting clients in exploration of gender and sexual identity/expression.
(253) 321-1518
Not accepting new clients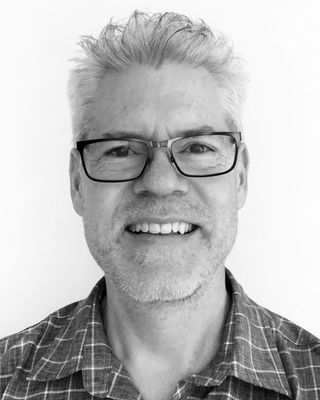 Gary Ashley
Pre-Licensed Professional, BA
Verified
1 Endorsed
Sometimes in life, things don't go as planned. I'm here to offer you support, acceptance, understanding, and encouragement. It can be stressful to adapt to change or loss. If you have experienced a broken relationship, job loss, financial or health issues, trauma, abuse, or the death of a loved one, you may be feeling anger, sadness, discouragement, hopelessness, isolation, depression, or anxiety. Or maybe you are in a rut in life and want to make changes or improve an important relationship but are struggling to do so. I would be honored to be an advocate for you and work together towards healing.
(425) 437-3041
Office is near:
Des Moines,
WA
98198
& Online
Krystal Akin
Counselor, MEd, LMHC, NCC, E-RYT
Verified
4 Endorsed
As a licensed mental health counselor, I specialize in working with emerging and younger adults (16-40) who are survivors of traumatic/adverse events and those who struggle to cope with intense emotions/impulse control. I also have experience working with those with sexual/gender identity related struggles. My clinical style combines existential and behavioral theories with Yoga & Ayurvedic teachings. I primarily draw from Dialectical Behavioral Therapy skills and the Trauma Conscious Yoga Method in a way that meets each client on their unique journey.
(206) 408-2357
Des Moines,
WA
98198
& Online
Waitlist for new clients
Paige Kelso-Znak, LICSW at Dahlia Counseling
Clinical Social Work/Therapist, LICSW
Verified
3 Endorsed
Do you feel stuck, overwhelmed, lonely or not good enough? You are not alone. In fact, females are twice as likely to experience depression than males. Whether you are struggling with trauma, anxiety, parenting stress, relationship issues or body image, you can feel better. The more we realize our power and our right to set boundaries, value ourselves and choose the path of our life, the more happiness we cultivate.
(253) 237-4103
Des Moines,
WA
98198
& Online
Waitlist for new clients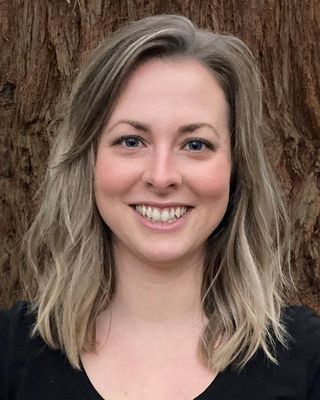 Natalie Spangenberg
Marriage & Family Therapist Intern
Verified
1 Endorsed
Now Accepting Couples. Saturday Openings. - - - Something's not working. It's your relationship with a partner or child. It's your sex life, career, or friendships. You're struggling with life transitions, like having a new baby, launching young adult children, getting a divorce, or retiring from your job. You're grieving a loss, feeling anxious, or feeling disconnected from your body. I want to provide a space for you to be heard and to heal. I offer a listening ear and a warm, calm presence. I honor your unique lived experiences and view you as the expert on your own life.
(253) 676-9245
Des Moines,
WA
98198
& Online
Debbie L. DeVries
Counselor, MA, LMHC
Verified
I view successful therapy as an experience where your strengths and values are supported while you navigate toward your chosen life direction. Do you feel it would be of value to better tune into your needs? Are you striving for a more fulfilling life and recognize that you are ready for a change? I believe that our spirit knows how to heal and I will partner with you as you align your life with your aspirations and pursue your goals.
(206) 495-0953
Des Moines,
WA
98198
& Online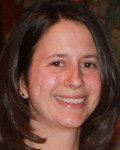 Trish Ferreira
Clinical Social Work/Therapist, LICSW
Verified
3 Endorsed
Everyone goes through difficult times and needs a little additional support sometimes. I am interested in assisting you in finding ways to meet your personal goals. This is a collaborative, confidential process that can involve learning new coping skills, improving communication skills, increasing motivation for change, working through past trauma or feelings of grief, starting recovery for an addiction, or any of numerous other therapeutic goals. I have been working as a mental health therapist since 2000, and I find it very rewarding to be able to help others enrich their lives.
(206) 745-4830
Des Moines,
WA
98198
& Online
Waitlist for new clients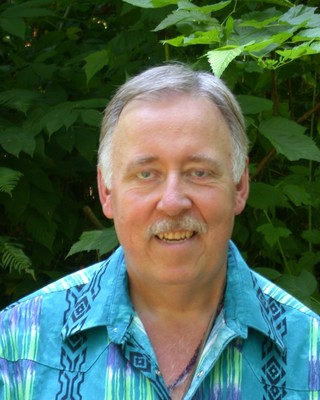 Bill Kohlmeyer
Counselor, MSW, LMHC, CCTP
Verified
I have over 30 years of service in individual, couples and group counseling. I am a compassionate friend, open to healing your heart and opening your mind by deepening spirit and celebrating the Real You. I have worked in community mental health centers, schools and private practice facilitating domestic violence offender programs, recovery programs, anger management programs, protective non-risk parenting groups, providing spiritual, emotional, cognitive and behavioral counseling to individuals, couples and families. I love working with individuals and couples around issues of trauma, relationships, and emotional regulation.
(206) 557-3634
Des Moines,
WA
98198
& Online
Waitlist for new clients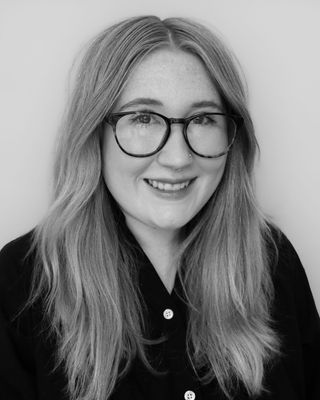 Lara McSherry
Marriage & Family Therapist Intern
Verified
1 Endorsed
Therapy is an incredible opportunity to grow in connection with yourself, your community, and your relationships. I am dedicated to creating a warm and accepting therapeutic environment where you are safe to be authentic, honest, and open. Together we will build a space that encourages reflection, trust, healing, a deeper exploration of self, and connection with others. I work with individuals, couples and families.
(206) 752-3547
Office is near:
Des Moines,
WA
98148
& Online
Rosalie Salazar
Counselor, MS, LPC, LMHC
Verified
1 Endorsed
You may be noticing that you are struggling with the stress and anxiety that life brings. You also may see changes in your mood, motivation, and self-worth because of it. Naturally, that may spill over into your work, personal relationships, and family relationships. You may also resort to unhealthy behaviors like substances, food, video games, etc. just to feel better, or not feel at all, only for a short while. You are not alone in how you are feeling, and there is also room for you to grow and heal to be your best and healthy self. You deserve better, and I can help you get to a place where you start to give yourself better.
(206) 309-8696
Office is near:
Des Moines,
WA
98148
& Online
Waitlist for new clients
Adine Lee
Marriage & Family Therapist Associate, MA, LMFTA
Verified
As a systemic therapist, I believe issues such as family/relationship conflict, financial struggles, and political unrest are often at the root of the strains on our mental and emotional well-being. These strains can result in undesired thoughts and emotions, lack of sleep and energy, poor concentration, increased irritability, and decreased stability in relationships with others and self. No one should be expected to navigate such immense issues alone. My clients often deal with issues such as imposter syndrome, perfectionism, and shame. If this sounds like you, I am here to help.
(206) 451-1981
Office is near:
Des Moines,
WA
98198
& Online
Waitlist for new clients
---
See more therapy options for Des Moines
---
Codependency Therapists
Codependency is a personality style characterized by a need to constantly help others, especially one's primary partner, and especially a person who's addicted. Codependent people usually put aside their own needs in order to try to meet the needs of another person or other people