Not accepting new clients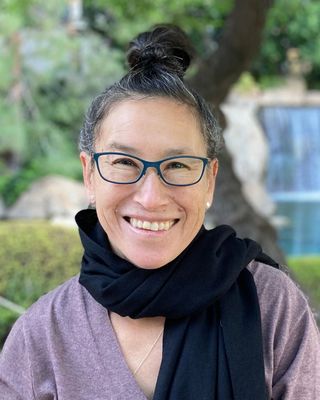 Natasha V Chang
Counselor, MS, LCMHC, NCC
Verified
2 Endorsed
I specialize in working with adults and emerging adults from diverse racial, cultural and ethnic backgrounds. I accept clients who struggle to find competent care due to the overall inadequate support in mental health for individuals who occupy marginalized identity positions. I bring to my practice both deep knowledge about many socio-cultural factors and power dynamics that can profoundly affect a person's lived experiences, as well as deep humility about the limits of my knowledge. I use traditional talk therapy and EMDR -- an integrative therapy that uses a body-based technique called bilateral stimulation.
(802) 397-9412
Not accepting new clients
Not accepting new clients
David de Lancellotti
Pre-Licensed Professional, MA
Verified
2 Endorsed
You may find yourself sitting at a growth edge and wanting to take steps towards change in your life. Often in this growth process there are patterns that emerge that no longer fit who you are and who you are becoming. Traumatic events and life stressors can live in the body and become patterns of tension you carry around that lead you to feel stuck. The process of therapeutic self-inquiry can help you discover new ways of relating to yourself outside narratives that no longer serve your well-being and prevent you from moving forward in your life in a meaningful way.
(802) 830-8834
Not accepting new clients
Not accepting new clients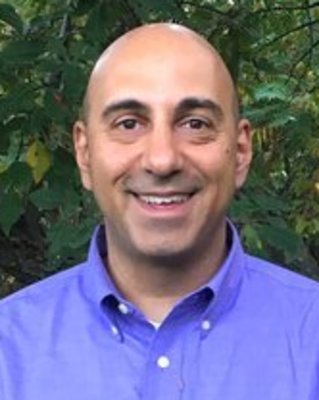 Michael A. Castelli
Counselor, MA, LCMHC
Verified
I offer a welcoming, compassionate, and non-judgmental space to share your story. Sometimes, problems we face — whether they come with a diagnosis or not — may be overwhelming, debilitating, paralyzing, unhealthy, or destructive to ourselves or our relationships. I work collaboratively to help people deconstruct and free themselves from the grip of problems that may be overwhelming and oppressive and move toward preferred ways of living and thriving.
(802) 200-2736
Not accepting new clients
Waitlist for new clients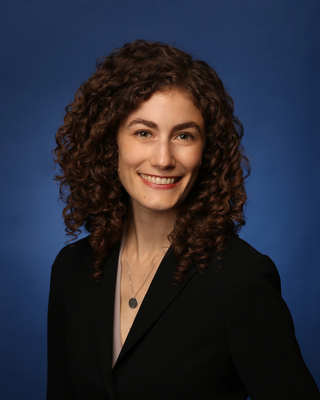 Mary Marron, PsyD.
Psychologist, PsyD
Verified
1 Endorsed
I enjoy helping my clients work through the most difficult of life's challenges. I work with individuals from all walks of life, struggling with a variety of conditions and life situations. I take a collaborative approach to treatment, emphasizing personal control in therapy. My interest in psychotherapy stems from my fascination with language and communication. I have spent years researching language from the perspectives of philosophy, linguistics, and psychology. I find this research informs my style of treatment such that I have an ear that is attuned to the subtleties of communication, which many of my patients find extremely supportive.
Middlebury,
VT
05753
& Online
Waitlist for new clients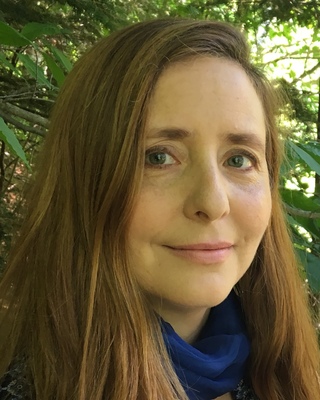 Willow N. Broaddus
Counselor, MA, LCMHC, LPC
Verified
There is a light at the end of the tunnel. Life happens, so it helps to have a person who will really listen, without judgement. When we lay down our burdens, we begin to feel lighter, heal places that were hurt, and find a way back to our true selves. Therapy can be about self-development and coming to truly know and understand ourselves. People develop skills for managing life, emotions and relationships, claiming their self-worth and sense of competence. I specialize in supporting adults, children and organizations with holistic, research based psychotherapy, utilizing Mindfulness, CBT, ACT, ARC, DBT, and Jungian components.
Middlebury,
VT
05753
& Online
Liz Fitzgerald
Clinical Social Work/Therapist, MSW, LCSW
Verified
It's hard being human. Whether you are living with grief, loss, emptiness, relentless stress, high functioning depression or anxiety, acute traumatic experiences, relational or inter-generational trauma, lack of focus, depleted motivation, relationship difficulties, health concerns, harms due to injustice and systematic oppression, and/or the struggle to find meaning in your life… I invite you to dock your ship in the harbor of your own presence, to seek healing and solace on the banks compassion and embark on the brave journey of knowing yourself more deeply. I would love to walk beside you on your journey!
(802) 494-4829
Office is near:
Middlebury,
VT
05753
& Online
Not accepting new clients
Kristen Goulette
Pre-Licensed Professional, MA
Verified
4 Endorsed
***MY CASELOAD IS CURRENTLY FULL, AND I AM UNABLE TO PROVIDE REFERRALS AT THIS TIME.*** I work with adults (18+), providing support and guidance for those navigating anxiety, trauma, relationship issues, depression, life transitions, and personal growth. I aim to create a space of comfort and safety where one can find the courage to look compassionately within.
(802) 282-4184
Office is near:
Middlebury,
VT
05753
Not accepting new clients
Not accepting new clients
Carolyn Balparda
Registered Psychotherapist, MS
Verified
Hi there! Are you struggling to feel joy in your everyday life? Do you have difficulty managing your stress or worries? Are you looking to gain more insight into repeating patterns in your life? We all go through tough times in our lives, and talking to a professional can be incredibly helpful in not only learning new ways to approach the problems we face, but also in building resilience, finding joy and creating meaning through adversity.
(802) 328-9316
Office is near:
Middlebury,
VT
05753
Not accepting new clients
Medina Colaku
Counselor, MA, LPC
Verified
3 Endorsed
Learning how to hold space for yourself and your emotions can be difficult. You deserve a space to slow down, take a breath, and connect with what matters most to you. Therapy can be that space for you. I specialize in working with humans who are experiencing anxiety, depression, burnout, or are in the midst of life changes or have experienced trauma in life. We'll access a place inside you that allows you to become more curious and aware of the unconscious processes currently running your life. I also work a great deal with couples to understand the very same unconscious processes running their relationships.
(862) 225-6527
Office is near:
Middlebury,
VT
05753
& Online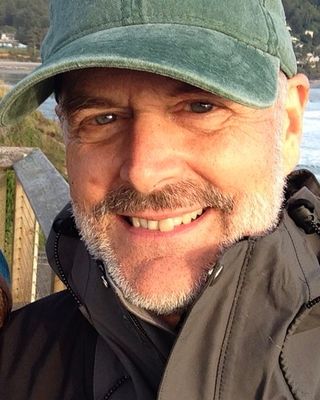 Jeffrey J Allen
Psychologist, MACP
Verified
Many of my clients are the ones who are being called to a more vivid version of their lives. They may have gotten off track with life purpose, or they may have long sensed something beyond familiar paths, but they've not had the support they needed to answer the invitation to a different way of doing or being. What I offer is mirroring, skillful inquiry, and spirited co-creation in creating this new life. I have been a practicing psychologist for 38 years, and I have also worked many years as a wilderness guide, facilitating explorations of life purpose, inner truth, and self-transformation.
(802) 736-6179
Office is near:
Middlebury,
VT
05753
& Online
Andie Whittaker
Registered Psychotherapist, BSW , MSW
Verified
I work with folks who experience complex trauma, grief, couples, neurodivergent folks, LGBTQIA+, and people who feel things really intensely. It can feel isolating to navigate trauma and other emotional experiences without someone to witness and be on the journey with you. Browsing psychology today profile pages, especially during a pandemic, can feel exhausting and limiting. I am a firm believer that having a positive relationship with a therapist is one of the most important parts of therapeutic work.
Office is near:
Middlebury,
VT
05753
& Online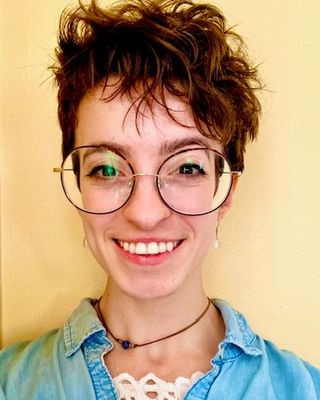 Meri Steinmetz
Counselor, MA, LCMHC, ATR-P
Verified
You want the best for yourself or your child. Your story of your experiences deserves to be heard. We all deserve to have space to be deeply understood at any age. It's my desire to provide that understanding; listening that is so healing. I work with children, teens, adults to build lasting skills and healing for them. I value working with many individuals that are learning navigation of their identities in an overstimulating world. Clients and I work together to process, and build skills in order to meet their treatment goals and create enduring healing. I have a deep love for Vermont and my aim is to support my community.
(802) 424-9464
Office is near:
Middlebury,
VT
05753
& Online
---
See more therapy options for Middlebury
---
Sex-Positive, Kink Allied Therapists
Sex-positive counseling in Middlebury for sex-positive clients

If you are sex-positive or are looking for help with being sex-positive in Middlebury or for a Middlebury sex-positive therapist, these professionals provide kink allied therapy in Middlebury and counseling for sex-positive clients.