Therapists Beginning With I in Vermont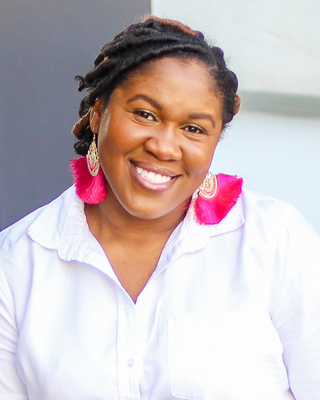 Lisa Ibekwe
Clinical Social Work/Therapist, MSW, LICSW, LCSW, CAMSII
Verified
1 Endorsed
Welcome to The Comfy Place! We know that seeking out therapy can be a new and sometimes uncomfortable experience, but we appreciate you considering us to help you on your journey. Our focus is on helping children, teens, young adults, and families heal. We understand that life has many ups and downs so, we aim to create a safe space where people can have fun, get real, and heal. We want everyone to feel like they are a part of our Comfy Place family where we welcome all with open arms no matter where they are on their walk in life. I currently serve the following states MA, NJ, RI, VT, ME, NH, UT & FL via TELEHEALTH ONLY.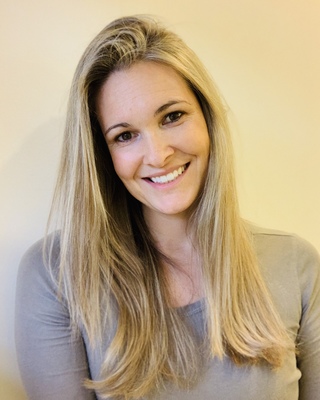 Molly Igoe
Psychologist, PsyD
Verified
I am a VT, MA and TX licensed clinical psychologist specializing in the treatment of anxiety and depression along with stress stemming from relationship problems and chronic illness. I believe in utilizing evidence based treatments while recognizing the need to tailor my work to meet individual needs and goals. One of my particular strengths is making patients feel safe and judgement-free during treatment. Together, we make a therapy plan that maximizes gains while ensuring the process is as comfortable and soothing as possible. I am available for in-person treatment in VT and remote virtual therapy for those in MA or TX.
Not accepting new clients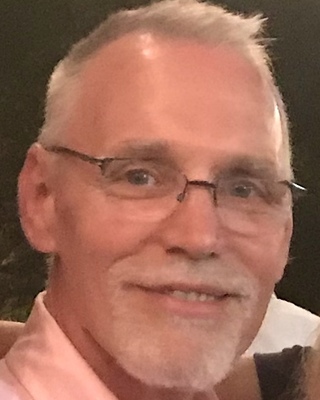 Ralph C Indorf
Counselor, LCMHC, NCC, EMDR
Verified
I am genuinely interested in you and the situation leads you to seek counseling services today. Whether that be • A child struggling to cope at home or in school • Teenager struggling with depression or anxiety • Marriage issues • The need to rediscover meaning and purpose • A grandparent finding yourself, once again, the primary caretaker for little ones. We all need a support system and I value your family as you define it.
(802) 478-8188
Not accepting new clients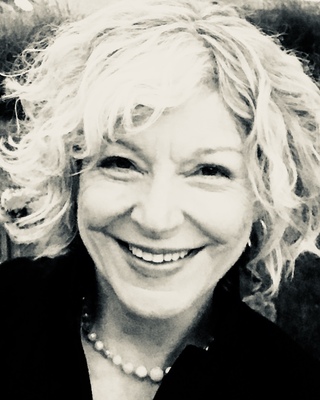 Inner Bridges Counseling
Licensed Professional Counselor, LCMHC
Verified
I have a background in Transpersonal Psychology, this means moving through difficult life experiences and transforming these to inhabit your highest potential. I have experience working with Uniformed Service Personal, with anxiety, depression, and trauma using EMDR. I facilitate groups in meditation and breath-work to provide tools for anxiety and depression. If you are looking for help with traumatic memories triggering anxiety and depression; seeking greater motivation and self-discipline; seeking help to move through difficult life transitions, divorce, grief, and loss; or simply desiring deepened presence in the here and now.
Not accepting new clients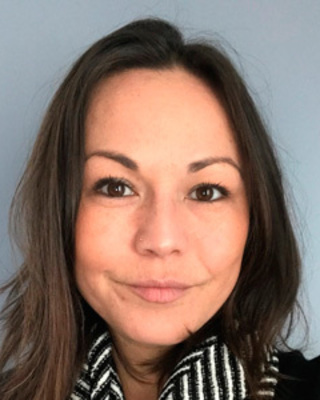 Aya Inoue
Clinical Social Work/Therapist, LICSW
Verified
Not accepting new clients and no waitlist availability at this time. I love working with adults and youth who are feeling "stuck" and are seeking ways in which they can improve their overall functioning across domains. I offer a calm and safe place that can be utilized for self-exploration and reflection. My background is rooted in trauma-informed care and transformative social work practice. I am a strong believer in the importance of authenticity in relationships. My ideal client is someone who is willing, at whatever pace makes sense to them, to collaborate on identifying solutions to overcome obstacles.
(802) 992-1744
Not accepting new clients
Tony Parmenter - Emdr Intensives For Complex Trauma
Counselor, LCMHC, LAADC, LMHC, LCPC, EMDRIA
Verified
1 Endorsed
My work is focused on helping your nervous system and inner child repair itself after trauma. I have witnessed many of clients alleviate long-standing struggles/challenges related to Complex PTSD, unresolved childhood trauma, and related addiction issues by working in this way. Through my group practice, Counseling Without Walls (CWW), I offer integrative trauma therapy focusing on EMDR in VT, NY, CA, IA, MA, ME & worldwide as laws allow in intensive/extended session formats. If my caseload is full, I can refer you to one of the other therapists working in CWW for hourly therapy.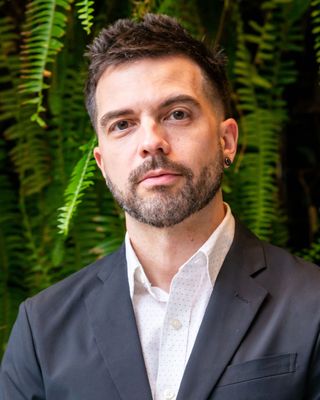 Intrins Inq
Clinical Social Work/Therapist, LCSW, CAADC
Verified
I serve a diverse clientele and work really well with creatives, empaths, entrepreneurs, and the LGBTQ+ community. I typically treat anxiety, depression, trauma, and substance use, and support clients with behavior change, life stage + transitions, identity + sexuality, relationships, and career issues. I am trauma-informed, apply queer, feminist, anti-oppressive, and body/sex-positive lenses, and incorporate harm reduction principles. I also offer clinical supervision.
Not accepting new clients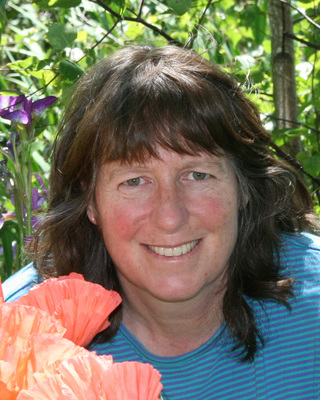 Gillian J Ireland
Counselor, MS, LCMHC
Verified
My motto is: "LIFE IS AN ADVENTURE". I have worked in the Mental Health field across many settings and with all age groups. As the years pass and my experience deepens, I find that my approach is leaning more and more towards Positive Psychology. While I am skilled and knowledgeable about how to help solve problems, work through issues and reduce symptoms, I also feel that it is my job to help people to access the strengths and assets that they already have or can develop to help them towards healing.
(802) 327-0087
Not accepting new clients
Waitlist for new clients
Victoria Irwin
Registered Psychotherapist
Verified
1 Endorsed
I provide empathy and interactive tools to help you resolve personal struggles that manifest as anxiety, panic, confusion, fear, depression, worry or relationship problems. By accompanying you in conversation about your problems, strengths, achievements and values; or through play, drawing or dream recall I help you identify the relationship between your feelings and needs. Understanding this relationship is vital for resolving problems with peaceful and direct communication and cultivates self-compassion. My aim is to provide a therapeutic process that is supportive, relieving, exciting, appropriately challenging, and rewarding.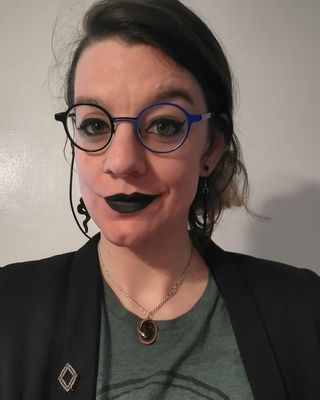 Laura Ivins
Clinical Social Work/Therapist, LICSW, LADC
Verified
The goals of treatment with me often focus on goal identification, skill development, and working through trauma. I believe therapy is most impactful when clients give themselves permission to try new things, approach themselves with curiosity and empathy, and push themselves out of their comfort zones. I have served individuals who struggle with mood instability, people with substance use disorders or who are considering making a change in their use, formerly incarcerated people, LGBTQIA individuals, and survivors of trauma.