D. Kristin Weyrick
Licensed Professional Counselor, MEd, MA, LPC
Verified
1 Endorsed
I am a Licensed Professional Counselor with over 15 years of experience working in the helping field. I primarily work with Adults, with a focus on strength based, person centered techniques that emphasize self-esteem, positive thinking, and personal resilience. I enjoy utilizing mindfulness exercises in my counseling combined with CBT. I am interested in working with older teens 16 and up as well as adults. Clients that respond well to an honest and straight-forward positive approach would find my services most helpful.
(703) 596-1341
Montclair,
VA
22025
& Online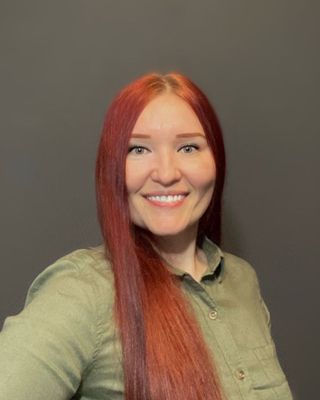 Aspen Valley Counseling Services
Licensed Professional Counselor, LPC, CCTP-II, MS
Verified
Aspen Valley Counseling Services is a private counseling practice serving Virginia, Colorado, Washington DC, and Florida. My mission is to provide hope and healing to those who need extra support to maintain their mental health or recover from a crisis by connecting them with a professional therapist in a secure, comfortable, and caring setting. I want to help you to live the life you want by providing you with the tools to help you make changes today so tomorrow becomes easier.
(571) 341-7313
Montclair,
VA
22025
& Online
---
See more therapy options for Montclair
---
Self Esteem Therapists
When should a person seek therapy for low self-esteem?
When
self-esteem
problems begin to disrupt the healthy daily functioning of an individual, it may be a good time to look into therapy. If a person finds that they are not engaging with friends for fear of being judged, not completing work assignments because they don't think they're capable, or not finding romantic love because they don't feel they're worthy of it, a therapist may be able to help.
What are the signs of low self-esteem?
Low self-esteem is a common issue that can affect a person's mental and emotional well-being. Some common signs of low self-esteem include negative self-talk, perfectionism, social anxiety, difficulty making decisions, an inability to set boundaries, people-pleasing, and others. A lack of belief in oneself or one's abilities and a feeling of not being worthy or deserving underlie most of these characteristics.
What causes low self-esteem?
Feelings of low self-worth can begin in childhood or adulthood. Being raised by a highly critical parent or growing up feeling constant disapproval can stay with a person well into adulthood. Specific issues in adulthood may also be a cause of low self-esteem. An unhappy relationship, a dysfunctional work or school experience can impact a person's feelings of self-worth.
How can therapy improve self-esteem?
Therapists can help identify negative thought patterns that keep the client stuck in a loop of destructive self-talk and develop coping skills to change the voice in their head. A therapist can help with goal-setting, so that clients are better able to stay on task and build confidence from successfully completing work they're proud of. Coaching a client on how to better communicate can improve relationships. These skills can result in someone with low self-esteem feeling empowered and living with less fear.