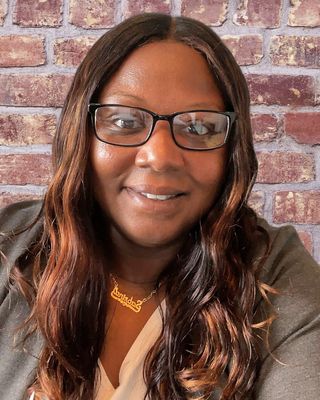 Sabrina Adkinson
Licensed Professional Counselor, LPC, MFT-R
Verified
Thank you for making the decision to seek out help. This is not an easy choice and I am thrilled that you are willing to take this journey to being better and I hope that I am able to help. Work can be stressful, school can be hard, raising children is challenging and relationships are ever changing. All of these challenges can have an intense impact on your mood, thoughts, behaviors and motivation; I would be happy to help you maneuver through it. I want to meet you where you are and help you get to where you want to be, to find resolution regardless to what that may look like.
(571) 771-1638
Montclair,
VA
22025
& Online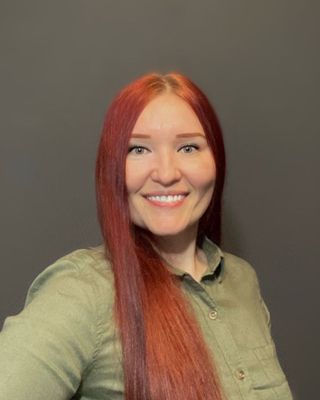 Aspen Valley Counseling Services
Licensed Professional Counselor, LPC, CCTP-II, MS
Verified
Aspen Valley Counseling Services is a private counseling practice serving Virginia, Colorado, Washington DC, and Florida. My mission is to provide hope and healing to those who need extra support to maintain their mental health in a secure, comfortable, and caring setting. I want to help you to live the life you want by providing you with the tools to help you make changes today so tomorrow becomes easier.
(571) 341-7313
Montclair,
VA
22025
& Online
D. Kristin Weyrick
Licensed Professional Counselor, MEd, MA, LPC
Verified
1 Endorsed
I am a Licensed Professional Counselor with over 15 years of experience working in the helping field. I primarily work with Adults, with a focus on strength based, person centered techniques that emphasize self-esteem, positive thinking, and personal resilience. I enjoy utilizing mindfulness exercises in my counseling combined with CBT. I am interested in working with older teens 16 and up as well as adults. Clients that respond well to an honest and straight-forward positive approach would find my services most helpful.
(703) 596-1341
Montclair,
VA
22025
& Online
---
See more therapy options for
---
LGBTQ+ Therapists
Do LGBTQ-affirmative therapists receive special training?
Yes. Many therapists who practice LGBTQ-affirmative therapy have completed specialized training, either during their degree program or as continuing education, to learn the core principles of affirmative therapy and how to best support their LGBTQ clients; some have received certifications in LGBTQ-affirmative therapy. Prospective clients should inquire as to a clinician's background and training to ensure a good fit.
Why might I want to see an LGBTQ-affirming or LGBTQ-friendly therapist?
Queer and gender-non-conforming individuals frequently experience bias and marginalization in day-to-day life. Working with a therapist who understands these unique challenges, as well as accepts and affirms their identity, can help LGBTQ clients feel safe and supported during therapy—allowing them to better navigate their relationships, mental health, and anything else that they wish to explore during therapy. It is important to note that many therapists can be effective in their work with LGBTQ+ individuals, even in the absence of specific training or background knowledge. The most important component in therapy is the alliance between therapist and client, and this alliance can exist between individuals with very different backgrounds.
How can I find an LGBTQ-friendly therapist?
You may wish to inquire about a therapist's expertise with your specific challenges or concerns—depression, for example, or relationship strife—as well as their past experiences treating LGBTQ+ clients. Prospective clients may also ask whether a therapist has obtained additional training and/or certification in LGBTQ-affirmative techniques.
How can I inquire about a therapist's experience with LGBTQ issues?
Prospective clients should feel empowered to directly ask therapists whether they have received training or been certified in LGBTQ-affirming therapy; competent therapists will be happy to explain their educational background and preferred approach(es) to help a client find the best match for them. Clients may also wish to ask how a therapist has treated clients with their particular challenges in the past and what they expect treatment to look like.
Are all the therapists listed in the LGBTQ directory themselves members of the LGBTQ community?
While therapists may choose to disclose their sexual orientation or gender identity in their profiles, the LGBTQ directory features not only those who have shared this information but also those who assert specialized training or experience in providing support to queer individuals, couples or families.