D. Kristin Weyrick
Licensed Professional Counselor, MEd, MA, LPC
Verified
1 Endorsed
I am a Licensed Professional Counselor with over 15 years of experience working in the helping field. I primarily work with Adults, with a focus on strength based, person centered techniques that emphasize self-esteem, positive thinking, and personal resilience. I enjoy utilizing mindfulness exercises in my counseling combined with CBT. I am interested in working with older teens 16 and up as well as adults. Clients that respond well to an honest and straight-forward positive approach would find my services most helpful.
(703) 596-1341
Montclair,
VA
22025
& Online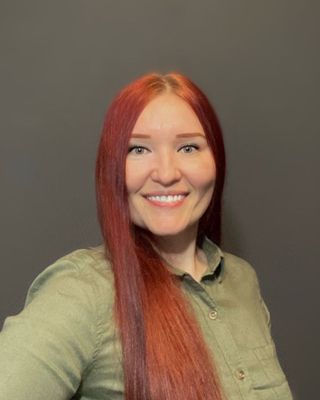 Aspen Valley Counseling Services
Licensed Professional Counselor, LPC, CCTP-II, MS
Verified
Aspen Valley Counseling Services is a private counseling practice serving Virginia, Colorado, Washington DC, and Florida. My mission is to provide hope and healing to those who need extra support to maintain their mental health in a secure, comfortable, and caring setting. I want to help you to live the life you want by providing you with the tools to help you make changes today so tomorrow becomes easier.
(571) 341-7313
Montclair,
VA
22025
& Online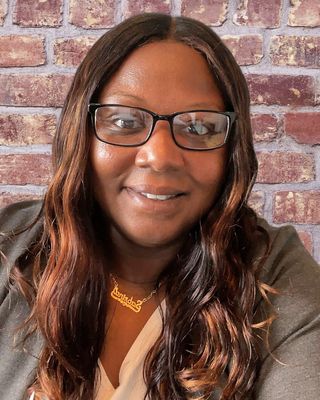 Sabrina Adkinson
Licensed Professional Counselor, LPC, MFT-R
Verified
Thank you for making the decision to seek out help. This is not an easy choice and I am thrilled that you are willing to take this journey to being better and I hope that I am able to help. Work can be stressful, school can be hard, raising children is challenging and relationships are ever changing. All of these challenges can have an intense impact on your mood, thoughts, behaviors and motivation; I would be happy to help you maneuver through it. I want to meet you where you are and help you get to where you want to be, to find resolution regardless to what that may look like.
(571) 771-1638
Montclair,
VA
22025
& Online
---
See more therapy options for
---
Female Therapists
Does it matter what gender my therapist is?
In general, this is not an important factor, as there is no relationship between a therapist's gender and their efficacy. Some clients, however, prefer to see therapists of a particular gender, whether due to their own past experiences with men and women, or ingrained beliefs about how people of different genders think and behave. Exploring the roots of such preferences and considering what one wants to address in therapy can help someone determine whether their therapist's gender truly matters to them.
Should I see a female therapist?
Many people—not just women—prefer to see a female therapist, either because they believe that a woman will be able to relate to their specific challenges (for example, sexism in the workplace) or because they imagine feeling more comfortable disclosing sensitive information to a woman. Such beliefs may not turn out to be accurate, however, and adhering too rigidly to a gender preference can at times hinder a client from finding the best therapeutic match.
Do therapists get specific training to help with women's concerns?
Therapists are trained to provide care to clients of any gender. However, some therapists—both men and women—may pursue additional training in feminist therapy, gender-specific issues, or women's mental health. Female clients may wish to ask prospective therapists whether they have received specific training in the client's primary area(s) of concern, or whether they have worked extensively with women on issues similar to their own.
How can I inquire about a therapist's experience in treating women?
It's OK—even encouraged!—to ask a therapist directly whether and how often they have treated women in the past, or whether they have treated women dealing with the client's most prominent concern(s). Competent therapists will be happy to share their educational background, preferred treatment modalities, and prior client experience to help an individual find the therapist best suited to their needs.