Waitlist for new clients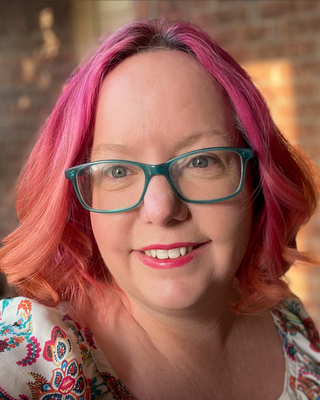 Cheryl Willoughby
Licensed Professional Counselor, MA, LPC-S
Verified
Feeling like you belong in this wide world can be difficult. So many feel disconnected, deserted and unloved. Relationships are hard. They are even harder when one is wired differently. Moreover, for many, being neurodiverse results in a string of trauma and rejection, making the journey more challenging. Finding a therapist who understands both neurodiversity and trauma can feel impossible. Reaching out for help when we have been hurt repeatedly takes true courage. Maybe you have been diagnosed with
Autism
/ADHD late in life, maybe you are just curious. I believe I have insight to help you carve a new path of acceptance & healing.
(432) 557-1775
Midland,
TX
79701
& Online
Waitlist for new clients
Chelsey Kendall
Licensed Professional Counselor Associate, MA, LPC-A
Verified
I have experience working with individuals on the
autism
spectrum including providing behavioral interventions and social skills training.
We all experience times in our lives where we need a person to talk to who is non-judgemental and supportive. The power of being able to open up to another person can unlock what has always been within and provide a new path filled with growth and hope. Through intentional questions and conversation, I can help you process what it is you are needing in your life and choose specific strategies and interventions that are best for you.
(432) 200-0578
Midland,
TX
79707
& Online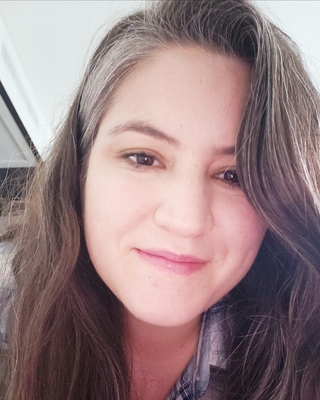 Nessa Villalobos Counseling PLLC
Licensed Professional Counselor, MA, LPC
Verified
Sometimes, we feel lost in life. We stand at the foot of the mountain looking up and begin to feel overwhelmed. You are not alone in this climb. Get in touch today and get started on a new adventure. It might be rocky in some places, but the destination is beautiful. I often see individuals with trauma histories, depression, anxiety, and
autism
. I use expressive arts, sand tray therapy, cognitive-behavioral therapy, and EMDR. I hope to work closely with you on your mental wellness journey. Tambien se habla Español.
(432) 315-3096
Midland,
TX
79701
& Online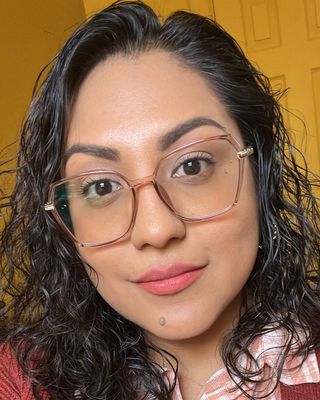 Desirae Cardona
Pre-Licensed Professional
Verified
Sometimes we feel stuck. We may feel overwhelmed with different aspects of our lives. We may feel ashamed or embarrassed of our life or even asking for help. We want to be the best version of ourselves, but we don't really know where to begin.
(432) 423-2411
Midland,
TX
79707
& Online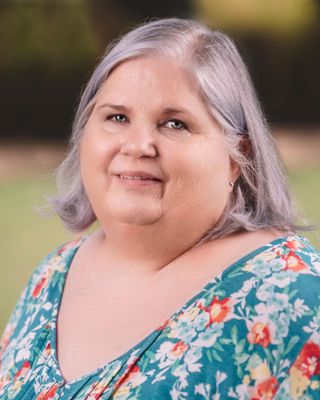 DianaMae D. Murray
Marriage & Family Therapist, MS, LMFT
Verified
Are you feeling overwhelmed, lost, or stuck? Let's work together to make positive changes in your life and relationships. I am an affirming ally who believes that everyone can transform their lives and relationships. My passion is to empower clients to see new possibilities and perspectives, as they learn to manage their problems effectively. While I take therapy very seriously, I also incorporate humor into my work. I focus on helping families, couples and individuals held back by trauma. I believe there is more to your story, and I hope we can uncover it together.
(432) 614-6008
Midland,
TX
79701
& Online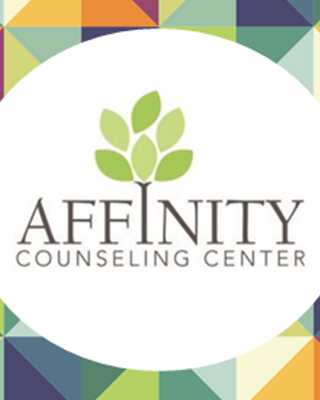 Affinity Counseling
Licensed Professional Counselor
Verified
There are those moments of tragedy that get stuck in our brains. The pain weaves its way into our lives, creating cycles of self-destruction, isolation, and despair. The pain not only hurts us, but it also hurts the ones who love us. Therapy does help. Through counseling, individuals have the opportunity to recognize and change hurtful patterns of coping, allowing them to see the world again with fresh eyes.
(432) 200-9192
Midland,
TX
79701
& Online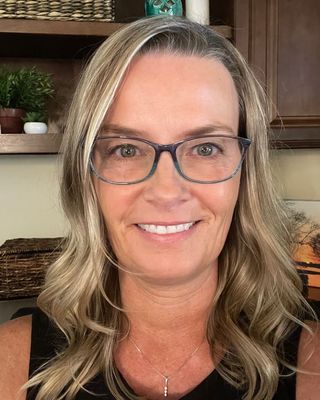 Sandra Winans
Psychologist, PhD
Verified
Hi! My Name is Sandra Winans. I am a licensed psychologist and I am glad you are here! I have worked with teens and young adults with a wide range of concerns including academic issues, anxiety, family conflicts, social issues, self-esteem concerns, and parenting issues. My approach to therapy is casual. Basically, I use a relaxed, cognitive-behavioral approach in therapy, which focuses on identifying and changing negative thought patterns and behaviors.
(512) 489-9866
Midland,
TX
79706
& Online
Eden Simmons
Licensed Professional Counselor, MA, BCBA, LPC
Verified
2 Endorsed
So no one told you life was gonna be this way? At night you toss and turn worrying about the future. You want to stop overthinking and start enjoying life. You wish that you could stay motivated and start getting your life together. It seems like your friends have it more figured out than you. You know life could be so much better, but you don't know how to get there.
(432) 315-2389
Midland,
TX
79707
& Online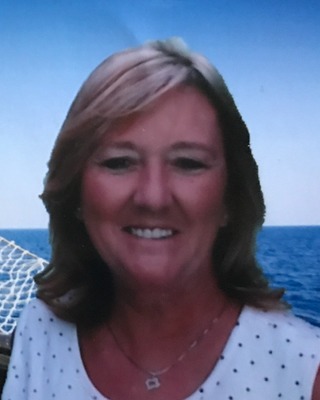 Deneisa S McNeese
Licensed Professional Counselor, M, Ed, LPC
Verified
The hardest part is making that first call. I have over 20 years of experience as a counselor. I love what I do. Call any time for an appointment. 432-248-6449. Or after hours. 325-998-9630. Therapy is cheaper than... Many times I hear people say they cant afford therapy. But if you figure the costs it saves it is money well spent. Divorce? Can cost your thousands and half of everything you own. Grief? Can take years off you your time to enjoy your life. Teen Stress? Can lead to hospitalization or even jail time.
(325) 603-3731
Office is near:
Midland,
TX
79701
& Online
Kristin L Lefforge
Marriage & Family Therapist, LMFT, EMDR
Verified
3 Endorsed
Offering both online and in person. - Relationships not going the way you want it, whether it be a significant other, friend, boss or family member? Need a little more guidance to get though life's smallest or biggest battles? Do you or a loved one suffer from addiction? Do you think things should be better, but they're not? You are not alone and I am able to help! I have a passion to help people process life's obstacles and hurdles, and to help prepare them to handle future obstacles because we know life isn't perfect or controllable.
Office is near:
Midland,
TX
79701
& Online
Emily Rose
Licensed Professional Counselor, LPC, MEd, RPT
Verified
Are you a parent or a caregiver struggling to know where to turn to find support as you navigate the path of raising a child? Do you find yourself asking "why is this so much more difficult than I thought it would be"? Are you worried about your child's mood, behaviors, or overall emotional well-being? Or maybe you are raising a neuro-divergent child or a child with challenging behaviors and traditional parenting just isn't working.
(806) 203-5083
Office is near:
Midland,
TX
79701
& Online
Online Therapists
Natalie A Furdek
Licensed Professional Counselor, LPC, CASDCS
Verified
In 2021, I became a Certified
Autism
Spectrum Disorder Clinical Specialist after learning about the unique ways in which females and non-binary folks experience being autistic.
I work with autistic and ADHD clients from a neurodiversity perspective. I have worked with a wide and inclusive range of clients on issues such as trauma, depression, bipolar, substance use, stress and anxiety, gender and sexual identity, and many others. My approach is client-centered, which means that I believe that the therapeutic relationship between counselor and client is the most important aspect of therapy.
(806) 605-5116
Justiceburg,
TX
79330
& Online
Sarah Chu
LPC Associate, MEd
Verified
Life can get heavy, but you don't have to carry it all alone. I have experience working with adolescents and adults struggling with anxiety, depression,
autism
, ADHD, schizophrenia, bipolar disorder, general burnout, LGBT+ identity, and academic challenges. I believe everyone deserves dignity, respect, and a safe place to communicate their feelings.
(214) 239-9313
San Angelo,
TX
76901
& Online
---
See more therapy options for Midland
---
Autism Therapists
What is the most effective treatment for autism?
Applied Behavior Analysis (ABA) has come to be considered the standard treatment for children with
autism spectrum disorder
, and research has confirmed its effectiveness for many children. Therapists trained in ABA techniques work with children (and their parents) on developing social skills, communication and learning abilities, and everyday habits of hygiene and grooming. The clinician will tailor their program to the child's particular need but the overarching goal will be to help them advance as far as possible toward independence based on their level of symptoms and decrease the need for additional special services. Families should seek a mental health professional specifically trained in ABA, and holding special certification in the technique, who has extensive experience not only with the approach but in using it with children with the same level of symptoms as the child who needs care.
How does ABA work?
Applied Behavior Analysis (ABA) sessions, which typically focus on positive reinforcement, can be intensive, lasting two or more hours several times a week, and continuing for two years or more. Therapists can also be expected to ask parents to take an active role in reinforcing lessons. Research has found that the technique can lead to major improvements that decrease the need for additional special services.
How does treatment for autism work?
Therapy sessions based on Applied Behavior Analysis will likely be frequent, intensive, and highly structured. After a thorough assessment, a therapist will help a child understand and develop skills in a range of areas, including communication, motor skills, social skills, self-care, play, and academic skills, as well as routines of daily living like hygiene. Typically, the therapist will help a child break down the components of a behavior—often referred to as the antecedent (what prompts an action), the behavior, and the consequence(what immediately follows)—and then reward the child at every step, while also asking parents to reinforce the lessons, and the rewards, throughout the day. This core therapy may be supplemented by occupational or speech therapy, and antidepressants, antipsychotics, and anticonvulsants may be prescribed to address specific severe symptoms.
How long does therapy for autism take?
Some people with autism spectrum disorder may be engaged in some level of therapy for many years, but research shows that treatment will be most effective if it is begun early and delivered intensively. When therapy begins by age 3, children tend to be better able to grasp and adopt the skills needed to manage everyday life, including attending school and establishing social relationships. This type of early-intervention treatment regimen is highly structured, typically involving 20 to 40 hours of one-on-one therapy per week, along with additional hours of engagement managed by parents, for a period of two years of more, although the duration of treatment is dependent on the child's level of symptoms and pace of progress.