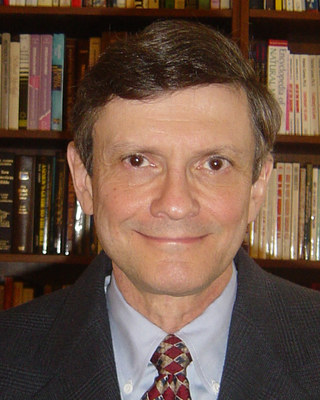 Arlington Brief Therapy
Marriage & Family Therapist, PhD, LPC, LMFT
Verified
Most people suffer in silence to the detriment of themselves and their loved ones. It takes real courage to confront one's issues with coaching. It is my privilege to serve the truly courageous. I provide short-term individual and relationship counseling designed to address my client's issues. Your first visit will be an assessment session in which you and I will determine your concerns, and if we both agree that I can meet your therapeutic needs, develop a plan of treatment. I specialize in treating PTSD, trauma, depression, anxiety, sexual dysfunction, enhancing well-being and life coaching.
Jeffrey S Gallup
Licensed Professional Counselor, LPC-S, NCC, CFMHE
Verified
2 Endorsed
Are you overwhelmed? Are you tired of using the same solutions for your problems, and getting the same results? Does your child struggle with behavioral outbursts, excessive worrying, making friends, or completing homework? Are you having concerns about your family? Do you, or a family member, have problems with anxiety, or depression? Then Mansfield Counseling can help you! We help keep you and your family focused on your goals and on enjoying life. Mansfield Counseling's goal is to help children, teens, adults, and families lead a happy, well-balanced life by helping them cope with a variety of difficulties.
(214) 307-8685
Mansfield,
TX
76063
& Online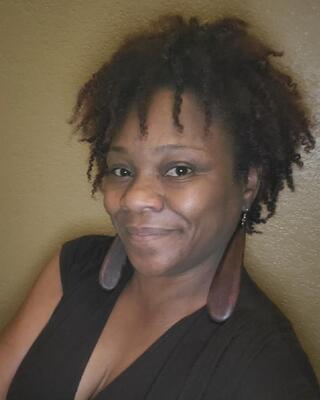 Elite Style Counseling
Licensed Professional Counselor, MS, LPC, LCDC
Verified
I am passionate, motivated, and interested in happy others. I am ex-military, an ex-dual military, and a dependent wife with children. I have experience with helping with military issues, depression, parenting issues, marriage counseling, individual sessions, anxiety, grief, trauma, drug abuse, PTSD, bipolar, borderline personality, and other mental health disorders. I am doing Zoom and telecounseling at the time. This means I can serve all of Texas via telecounseling not just Mansfield. https://www.amazon.com/s?k=barbara+smith-Jordan&crid=YTT9FORJBQRC&sprefix=barbara+smith-jordan%2Caps%2C306&ref=nb_sb_noss
(682) 243-8210
Mansfield,
TX
76063
& Online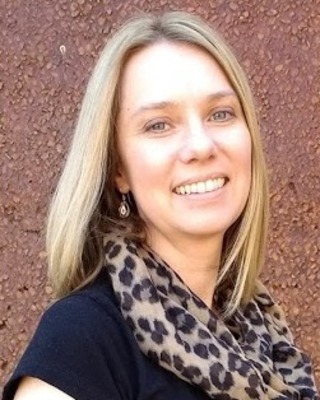 Rosheen Haumann Counseling
Licensed Professional Counselor, MA, LPC
Verified
1 Endorsed
Life's problems and circumstances can often lead people to a place where they need support through therapy. For adults and young adults seeking support for mental health issues, marriage and family, career change, career advancement or coaching I focus on helping you to increase your emotional awareness and assist you in making the best use of your cognitive and emotional intelligence. I am able to work with you to increase your positive thinking, reduce unhealthy behaviors and improve self-esteem, social connections, and college or work performance.
(817) 813-8137
Mansfield,
TX
76063
& Online
Cedric D Allen
Licensed Professional Counselor Associate, LPC-A
Verified
Sometimes, life happens! And, oftentimes, we do not have the privilege of selecting how or when it happens. Yet, in those times, we are still required to hold on, push on, parent on, and even carry on. I am Cedric Allen, a LPC-Associate supervised by Harold Willis, MA LPC-S. I have a deep passion to help people who are on their passage to healing and recovery from life's challenges! I meet clients where they are and walk alongside them as they journey to their best life and/or to the best version of themselves! I am ex-military and have experience in working with children, adolescents, adults (to include veterans).
(682) 463-1149
Mansfield,
TX
76063
& Online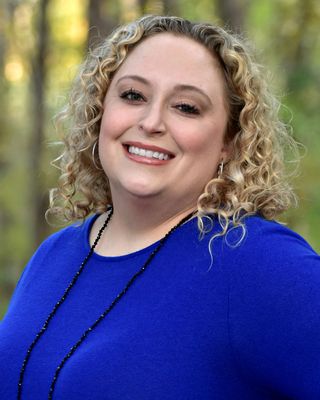 Renee Mehlmann
Licensed Professional Counselor, MS, NCC, LPC
Verified
My mission is to provide my clients with a safe and supportive atmosphere in which they can be their most authentic selves. I believe that early on in life we create set patterns of thinking, and problems begin to arise when those thought patterns no longer serve us. I also feel when the way we are living is no longer in alignment with who we truly are on the inside, difficulties both within ourselves and with others can occur. I view my role as helping my clients live their lives more authentically; walking alongside them as we unravel the layers of their experiences.
(682) 356-2615
Mansfield,
TX
76063
& Online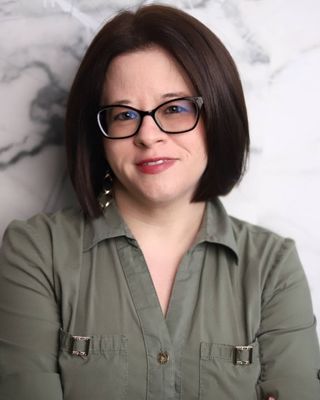 Taylor Moyer | Taking Time Therapy
Licensed Professional Counselor, MSBS, LPC
Verified
1 Endorsed
Have you ever wondered what therapy is like? Maybe you feel like things are pretty manageable, but could there be room for improvement? Are you unsure if you'll be able to reach your true potential? Maybe there's a lot of stuff you haven't processed yet. Maybe your relationship could use a turn-up. These are questions that many will ask before making the decision to start therapy. Therapy helps a person understand where they are and where they would like to be. People may be scared to try therapy, not knowing that it is a collaborative process in which the therapist tries to meet the client where they're at first.
(682) 253-6282
Mansfield,
TX
76063
& Online
Not accepting new clients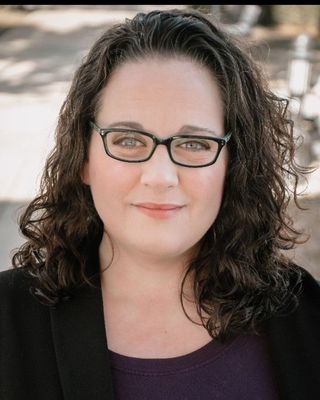 Randi Woodruff
Clinical Social Work/Therapist, LCSW
Verified
Are you having difficulty navigating the day-to-day stressors of life? Experiencing overwhelming emotions or constantly racing thoughts? Issues at work? Or do you just need someone to talk to? For many of us the stresses of the pandemic may have us rethinking our values, hopes and dreams. Additionally, sometimes depression, anxiety, and stress can take over your life, making you feel bogged down and not motivated to enjoy the nuances living. This can creep into your work life creating burnout, relationship issues and sabotage your own self care. Know that you do not have to walk through it alone.
(940) 969-4737
Not accepting new clients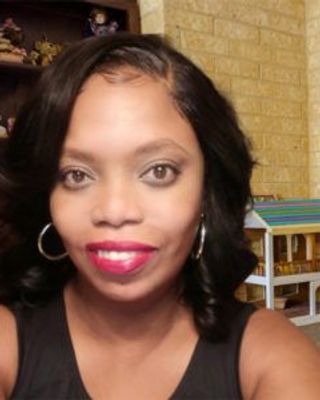 Affordable Child and Family Therapy
Licensed Professional Counselor, MA, LPC
Verified
1 Endorsed
Accepting NEW clients now! We have a playroom with various toys, group room for multiple people and a welcoming traditional therapy room. (CBT and DBT techniques offered daily) Pay with flexibility based upon your household income! In-person office and online Tele-help appointments available. Evening and weekend appointments available. We service ages 3 through 24 years of age and their family. Ask about our support groups for children and parents.
(972) 433-5409
Mansfield,
TX
76063
& Online
Not accepting new clients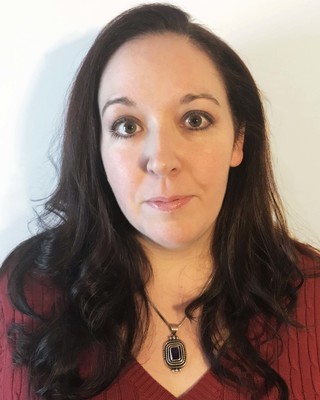 (214) 972-2578
Office is near:
Mansfield,
TX
76063
Not accepting new clients
Elizabeth Hevener
Licensed Professional Counselor, MA, LPC, PHM-C, ICST, TPP
Verified
1 Endorsed
I believe that seeking counseling reveals great strength. Getting help for life's most difficult problems does not mean that you are broken or 'crazy'. You are putting in the difficult work and I look forward to walk alongside you on this journey. Counseling is a journey and it can be difficult. Despite the difficult conversations, the healing and rediscovery of self is rewarding in very powerful in tangible ways.
(682) 717-2061
Office is near:
Mansfield,
TX
76063
& Online
Not accepting new clients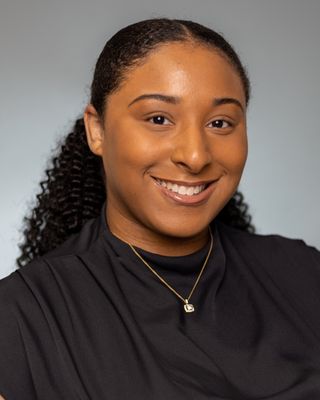 Hannah King
Marriage & Family Therapist Associate, MMFT
Verified
1 Endorsed
As the world continues to change and evolve, we are all faced with the challenge of how to cope with the effects of said change. Since we are all unique in our experiences, our stories are written in a voice as unique as we are. Our stories continue to be written and rewritten with each and every experience that comes our way. While our stories are being written, we deserve a space to process the experiences and challenges, that come our way.
(469) 564-3911
Office is near:
Mansfield,
TX
76063
Not accepting new clients
Waitlist for new clients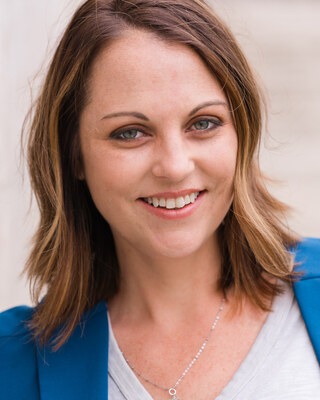 Ashlee Barnett
Licensed Professional Counselor, LPC
Verified
1 Endorsed
The world is crazy right now. You are not crazy. There is no shame in needing some support. We can all benefit from therapy and there is always something to gain. We might need new coping strategies, a safe place to process or therapeutic strategies to help us improve our lives. We all have areas of growth and a lot of us need some help recognizing our strengths.
(682) 243-7068
Office is near:
Mansfield,
TX
76063
& Online
Waitlist for new clients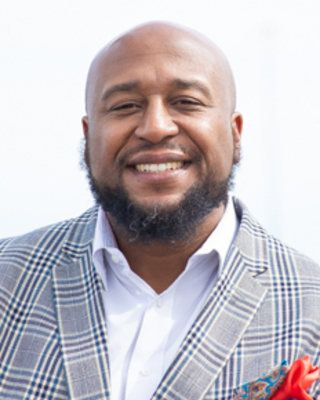 Torrey E. Carroll
Licensed Professional Counselor, MA, LPC
Verified
I believe in the redemptive power of relationships and have championed the cause for more than a decade by walking alongside adults, couples, children, and families. As an adoptive parent and psychotherapist, I also understand and respect both the pressures involved in building a family, coupled with the unique gifts and learning experiences that the adoption dynamic brings.
(972) 635-4072
Office is near:
Mansfield,
TX
76063
& Online
---
See more therapy options for Mansfield
---
Open Relationships Non-Monogamy Therapists
Open relationship counseling in Mansfield for open relationship non-monogamy clients

If you are looking for help with open relationship in Mansfield or for a Mansfield open relationship non-monogamy therapist, these professionals provide open relationship therapy in Mansfield and counseling for polygamy and polyamory.