Waitlist for new clients
Flynn Counseling, PLLC
Licensed Professional Counselor Associate, MEd, NCC, LPC-A
Verified
I believe individuals are the experts of their own lives based on their experiences, but sometimes need guidance to grow and move toward wholeness and health. I provide therapeutic services in a collaborative form for adolescents and adults dealing with depression and anxiety. I work with my clients to provide an individualized and compassionate plan that incorporates techniques and interventions from various theories. We work together to heal and process painful experiences while learning healthy skills to move forward, promote growth and positive changes. Together, we work to achieve optimal balance and wellness.
(936) 681-7098
Office is near:
Kingwood,
TX
77339
& Online
Waitlist for new clients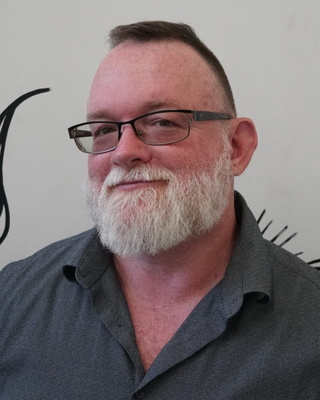 Todd A Puckett
Licensed Professional Counselor, LPC-S
Verified
My Focus and Specialties: I believe that the creation of a warm, supportive therapeutic relationship is at the core of healing. I strive to meet you where you are at on your life path and bring my knowledge to yours to enrich your life as fully as possible. My diverse background in the healing arts has made me highly effective with persons experiencing life transitions, crisis and trauma related concerns, stress, anxiety, and depression management, interpersonal relationships and communication problems, divorce, LGBTQ matters, and geriatrics.
(936) 259-0924
Office is near:
Kingwood,
TX
77346
& Online
Ehrin Weiss
Psychologist, PhD
Verified
2 Endorsed
Is stress or anxiety getting in the way of living a fulfilling life? Do your children have difficulty managing their emotions? I can help you get your life back. I can help you learn skills to manage stress and anxiety (generalized anxiety, OCD, Panic), gain a better understanding of yourself and your children, and learn how to respond to your children's challenging behaviors and emotional responses to reduce conflict. Together we will work on skills to improve your life, just like a coach works with you to improve skills in a sport.
(713) 636-5371
Office is near:
Kingwood,
TX
77345
& Online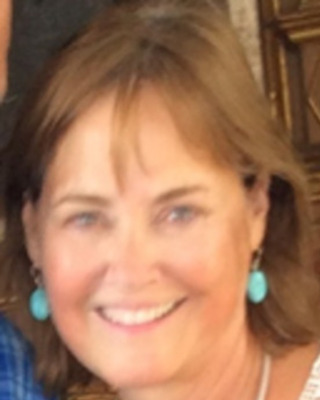 Suzanne Hornbuckle
Licensed Professional Counselor, MA, LPC, NBCC
Verified
If the whole world is a stage, as Shakespeare said, what part do you play? Are you simply acting out a part or are you living the part you want? Helping clients narrow the gap between their dreams and their real lives is a major thrust of my work. I help individuals, couples and families to both pinpoint their hearts' desires and figure out the best way to attain these dreams. A lifelong student of the human personality, I presented my original research on behavioral inhibition at Oxford University. My work was published in Oxford's professional journal, THE FORUM.
(832) 558-1115
Office is near:
Kingwood,
TX
77345
& Online
Gaining Perspective Counseling
Clinical Social Work/Therapist, LCSW
Verified
Gaining Perspective Counseling is specializing in marriage counseling, divorce, infidelity, parenting, and other relationship concerns. The goal towards understanding, building empathy, and growing closer to your partner or family members is one of the most fulfilling experiences possible. The need to learn new ways to communicate and be heard can be learn in therapy and easily used at home. These techniques can be applied to areas of conflict, emotional distance, sexual arousal, respecting boundaries, shared life goals, and much more. GPC can also address general concerns for a variety of other mental health issues.
(832) 979-5064
Office is near:
Kingwood,
TX
77339
& Online
Donjha Renee Rodriguez
Licensed Professional Counselor Associate, LPC-A
Verified
1 Endorsed
I believe that each therapeutic relationship is unique and highly personal. My goal is to walk with you along the path of acknowledgement, compassion, growth, healing and change in a safe supportive environment. It is in these moments that we can explore, discover, and develop. We focus on self-awareness, emotions, relationships, coping, and setting goals for the present and future. Other areas of counseling may include focusing on responsibility, meaning of life, your strengths and limitations, self-concept, acceptance, and change. As we walk this journey understand, I can do no work for you, but you do not have to do it alone.
(281) 214-6074
Office is near:
Kingwood,
TX
77345
& Online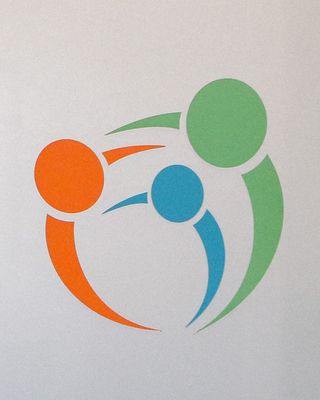 Behavioral Solutions of Texas, LLC
Clinical Social Work/Therapist, MSSW, LCSW-S
Verified
We are a group practice with diverse capabilities to assist you in transitioning into the life and happiness you deserve. Our job is to help you see what's "Right" about you and convert your strengths into the energy that already exists within you. There's no doubt in our minds that you can do this. If there's some doubt or hesitance in you we can help see you through that tiny, paper thin veil that holds you in a place you hope to move through. No two ways about this... you deserve to choose life. YOU CANNOT BE REPLACED!
(832) 793-8875
Office is near:
Kingwood,
TX
77339
& Online
Lauren Butcher
Clinical Social Work/Therapist, LMSW
Verified
VIRTUAL sessions available. Feeling stuck or overwhelmed? Sometimes you just need someone to confide in that "gets it." I'll empower and assist you to achieve whatever life changes or solutions you need in a non-judgmental, authentic and safe space. I want you to take control of your life and be free from the emotional pain that's holding you back, and will work with you to develop a plan to achieve results. I have over 14 years experience in helping individuals and families find healing and relief through various life challenges and desperate or traumatic experiences, including adoption and foster care.
(972) 433-9635
Office is near:
Kingwood,
TX
77339
& Online
---
See more therapy options for Kingwood