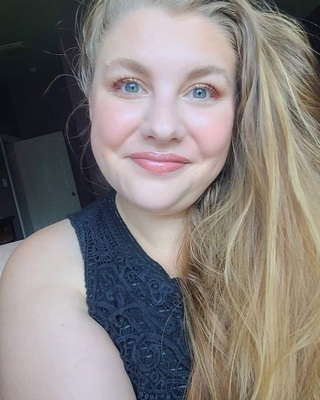 Alexandria Arata
Clinical Social Work/Therapist, LCSW
Verified
I am a Clinical Social Worker who has been working in the mental health field for 7 years. I use cognitive-behavioral therapy, motivational interviewing and other evidence-based treatments to adults with a wide range of issues such as anxiety, stress, eating disorders, depression, and relationship problems. I try to build on an individual's strengths and individualize therapy to each person's needs.
(940) 204-5491
Denton,
TX
76201
& Online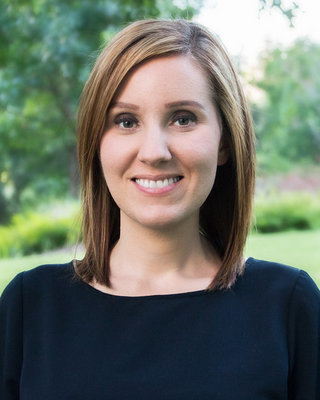 Kendhal Hart
Licensed Professional Counselor, PsyD, LPC-S
Verified
6 Endorsed
I am incredibly open-minded and easy to talk to. My goal is to work aggressively to identify what's bothering you and come up with a plan to change that. I specialize in treating adult victims of abuse, addictions (sex, drugs, alcohol, etc...), Bipolar Disorder, obsessions, and compulsions. I also treat PTSD, anxiety disorders, and military or police-related trauma.
(817) 769-7121
Denton,
TX
76201
& Online
Sarah Jo Lane
Licensed Professional Counselor, MEd, LPC, LCDC
Verified
I work with clients of all ages struggling with unhealthy coping skills as an adaptation to a deeper issue. Those struggling with addictive disorders as a result of trauma and negative beliefs about themselves are my ideal population. I also enjoy working with children for a variety of issues including anxiety, adjustment, and behavioral disorders.
(940) 350-3068
Denton,
TX
76201
& Online
Connections Wellness Group, LLC
Clinical Social Work/Therapist, LCSW, LPC, LMFT, PhD, MD
Verified
10 Endorsed
We are a GROUP practice of psychiatrists and counselors with the goal of being (1) easily accessible, (2) affordable, and (3) profoundly competent. Our psychiatrists and therapists are accepting new clients and we can typically provide new patient appointments in a matter of hours, not weeks or months. Our team is made up of Harvard students, college professors, international speakers, and advanced trained fully licensed practitioners. We offer a profoundly talented team with over 150+ years of combined experience, without losing a single ounce of individualized compassion, care, and genuine love for what we do every day.
(940) 220-3884
Denton,
TX
76210
& Online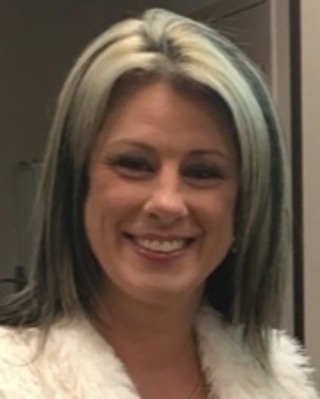 Misty D. Manie
Marriage & Family Therapist, LMFT, LCDC, SAP
Verified
I started Brighten Counseling & Associates because of my passion and desire of wanting to help others heal, overcome obstacles, and progress along life's journey. I am dedicated to serving all client's regardless of race, gender, sex, ethnicity, sexual orientation, creed, or religious affiliation.
(817) 381-1072
Denton,
TX
76201
& Online
Rosebud Counseling Services, LLC
Licensed Professional Counselor, MA, LPC
Verified
Are you struggling even knowing what it is that you need? You came here searching for a therapist for a reason, and sometimes it takes the eyes and ears of an outside support to even identify what's actually going on. I love helping others identify the problem areas and achieve health and wellness, no matter what stage in life. So many past negative life experiences influence our current daily lives, usually presenting itself in the form of depression and anxiety; let's figure out what those are together and help you move forward!
(817) 803-1361
Denton,
TX
76201
& Online
Rebecca I Walker
Clinical Social Work/Therapist, LCSW
Verified
If you are an individual struggling with depression, anxiety, or low self-esteem, you are a parent dealing with parenting problems, or you are struggling with communication issues within your relationship, I am here to help support you and be an empowering guide to you on your journey towards your goals. I will help you work through the beliefs that you have developed as a result of life experiences and help you figure out if those beliefs are helpful or hurtful.
(940) 315-7891
Denton,
TX
76210
& Online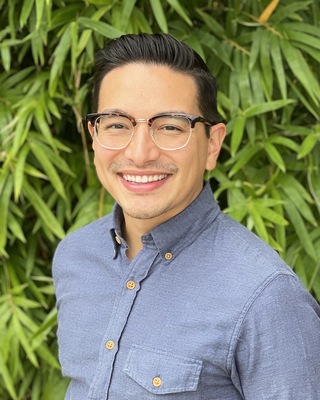 Phillip Michael Benavides
Licensed Professional Counselor, MS, LPC
Verified
8 Endorsed
Feeling lost, or maybe you're struggling with a big life change? No one is too far gone or "broken." My goal is to help you to finish your past, be present for today, and make progress forward into your tomorrows. I enjoy the experience of walking alongside my clients' unique experience when they feel that they may be at their lowest point. I strive to provide a positive and encouraging space for my clients to become aware of the issues in their paths, while also helping them to uncover the hidden tools that they have access to. One process I use with clients is Name it-Claim it-Tame it-Change it.
(940) 580-1931
Denton,
TX
76210
& Online
Michelle Morales
Licensed Professional Counselor, MA, LPC
Verified
1 Endorsed
Life is difficult. There are so many things happening in the world right now. It can be hard to find someone who is free of burdens and turmoil in their own lives to talk to. Then there are those more specific things we may be dealing with that we cannot share with family or friends just yet. Counseling is a safe place to process and heal from most situations you may be facing right now whether it's relationship problems, job stress, time management or something more traumatic like domestic violence or a child who has experienced abuse. This is an opportunity to figure out how to start the healing process.
(940) 326-7477
Denton,
TX
76210
& Online
Nancy Bledsoe-Link
Licensed Professional Counselor, MA, LPC, LCDC
Verified
17 Endorsed
I believe in meeting my clients where they are, helping them identify where they want to be, and working with them to make a tangible plan to get there. I believe therapy should be a judgment-free, empathetic environment where we build a therapeutic relationship that facilitates even the most painful growth. Through this approach, clients understand that I am genuinely motivated to help them reach their happiest, healthiest self, which allows me to provide difficult feedback when necessary. Optimum wellness looks different for everyone, and I believe that no matter what everyone can and deserves to pursue (and achieve) this state.
(940) 220-3460
Denton,
TX
76210
& Online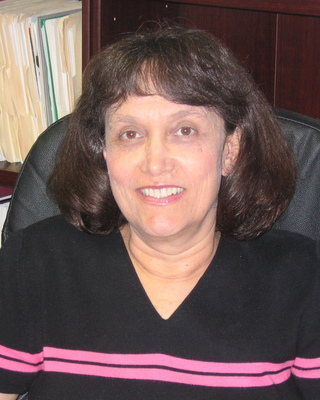 Neli A Rogers
Marriage & Family Therapist, MS, LMFT
Verified
My theoretical orientation is cognitive behavioral. My therapy style is goal oriented, solutions focused. I am a no-nonsense therapist who works to help my clients find solutions to their problems in the most effective, non-intrusive way possible. I also offer Christian/LDS counseling upon request.
(210) 585-2535
Denton,
TX
76207
& Online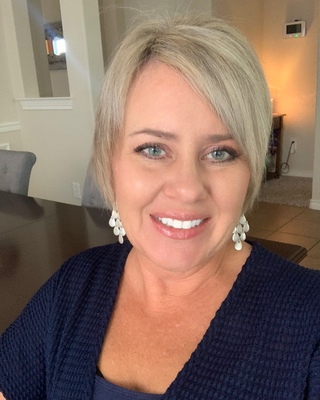 Reves & Associates Counseling
Licensed Professional Counselor
Reves and Associates Counseling is a group practice staffed with counseling professionals dedicated to working with clients to uncover their true potential and lead a full and empowered life. Our approach provides clients support and guidance as they explore patterns and experiences that have challenged the experience of a fulfilled and meaningful life. Our staff has over a decade of working in the people helping field and we strive to excel in our training and education to continue providing our clients effective options for therapy.
(940) 241-4423
Office is near:
Denton,
TX
76210
& Online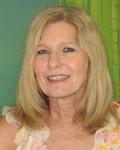 Christina Della Nebbia
Psychologist, PhD, BCBA
Verified
I am passionate about helping clients and have been doing so for over 30 years. I welcome the opportunity to be of assistance in addressing a variety of mental health issues such as ADHD, OCD, Autism Spectrum, anxiety, depression, and other issues. I treat trauma and other women's issues. I offer all types of counseling, play therapy and psychological testing for all ages. You are not alone, and I will walk this journey to health by your side. Please call to make an appointment with us so we can get you or your child on the road to wellness!
(214) 251-4162
Office is near:
Denton,
TX
76201
& Online
Sari Dangler
Licensed Professional Counselor, MS, LPC, LSSP
Verified
I am back in-person during the evenings and Saturdays! Now via video also in Florida. I love working with children age 5+, teenager, adults, couples, and families from all walks of life. I believe counseling is a collaborative working relationship, and it is important we have an environment that is based on mutual trust and respect in which you feel comfortable expressing your feelings and thoughts freely without judgment. Together we'll battle the struggles you face, find a solution to the problems, provide you tools to use, and learn adaptive ways to deal with feelings, thoughts, and situations. I would love to work with you!
(469) 203-4043
Office is near:
Denton,
TX
76206
& Online
Online Therapists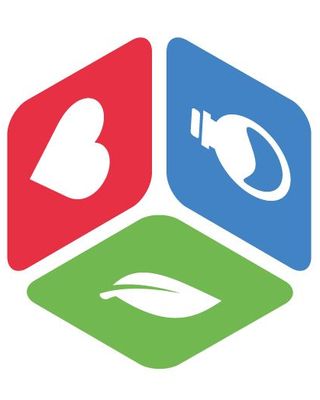 Geek Therapeutics
Psychologist, PhD
Verified
Geeks, by traditional definition, are passionate about anthologies and characters from a variety of fictional, fantasy, and virtual formats that are sometimes niche or unpopular, creating feelings of relatedness towards avatar experiences in an often lonely life. . However, with the rise of popular media over the past several years, (e.g. Big Bang Theory, Buffy The Vampire Slayer, Marvel's Avengers, Anime, etc.) self-identification as a "geek" or "nerd" has become more mainstream. We practice this type of therapy and welcome you to come and grow through the practice of Geek Therapy
(817) 383-8699
Fort Worth,
TX
76104
& Online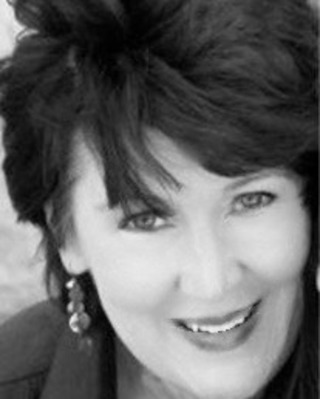 Valerie Lumbley
Licensed Professional Counselor, MA, LPC
Verified
My clients come from a broad spectrum of ages and life experiences, often seeking a different approach to whatever is concerning them. I think that's wise, because I agree with Einstein who said that you can't solve a problem in the same paradigm that created it. If you want something different, you need to do something different, and most people benefit from discovering why, and how, they self-sabotage.
(469) 698-3305
Richardson,
TX
75080
& Online
---
See more therapy options for Denton
---
TRICARE Therapists
Tricare covers health benefits for seven uniformed service organizations: Army, Navy, Marine Corps, Air Force, Coast Guard, Public Health Service and the National Oceanic and Atmospheric Administration.