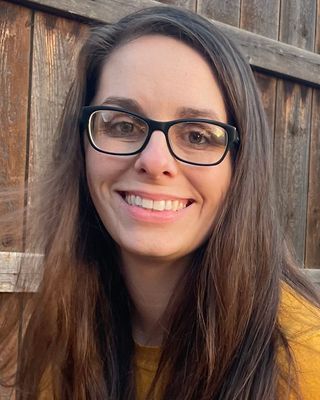 Crystal George (Supervised By Kimberly Hatley Lpc-S)
Licensed Professional Counselor Associate, MS, CRC, LPC-A
Verified
I have extensive experience serving individuals with a variety of goals, including those to support mental health,
career
advancement, adjustment to disability and caregiver fatigue.
Welcome! I want to be upfront, I'm different from other therapists. I believe the type of support provided should be guided by the client and am open to supporting you on your terms. I understand the need to walk and talk, curse, and sometimes toss an object against the wall, etc, all to release frustration. I'm here to support you and offer a consistent safe space. I enjoy working with individuals experiencing anxiety, depression, life changes, ADHD and those with Autism Spectrum Disorder. If you've made it this far, let's schedule a time to chat! I have next day appointments available.
(817) 783-9059
Argyle,
TX
76226
& Online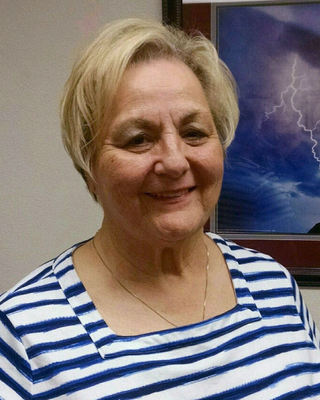 Susan A Adams
Licensed Professional Counselor, PhD, LPC, NCC
1 Endorsed
Wounded lives, grieving hearts and past emotional scars do not have to become a permanent part of your future. Individuals or couples may feel "stuck" in the midst of personal life struggles such as grief, self-esteem, relationships,
job
-related stress or the ongoing impact of past abuse. My collaborative empowerment approach, using Cognitive Behavior (CBT) with a mixture of Transactional Analysis (TA) and eclectic techniques, focuses on actively engaging clients. It "provides guidance through life's storms" offering hope and healing in a warm, non-judgmental environment. Counseling is about finding the freedom to write a future you choose to embrace.
Waitlist for new clients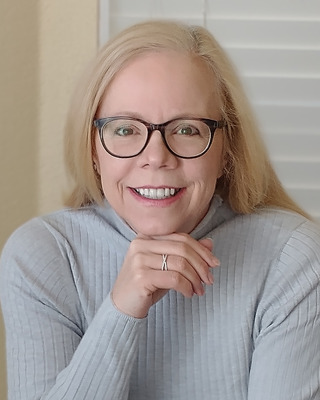 Emily Ann Wilson
Licensed Professional Counselor, MS, LPC
Verified
Some transitions such as graduation, college, relationship changes,
career
changes, retiring, health issues, and loss of a loved one lead people to re-evaluate their lives.
I was once asked, when will things stop going wrong and I will be in control of my life? This is a sentiment many of us share which can leave us struggling to get through the day. In today's ever changing world, we are all challenged to adapt. Working together, we will seek self understanding, explore new ways to cope, pursue increased internal control and self-esteem, and strive to become the better versions of ourselves. My response was that changing is constant. As we persevere and develop strengths we become stronger more capable. Things that go wrong become small bumps in the road versus the road blocks they once were.
(940) 204-5220
Office is near:
Argyle,
TX
76226
& Online
Waitlist for new clients
Firefly Counseling & Consulting, PLLC
Licensed Professional Counselor, MEd, LPC-S
Verified
1 Endorsed
Hello! My name is Allison, and I am a licensed professional counselor Supervisor in Texas with over 10 years of experience working as a counselor in various settings. I have worked with clients with a wide range of concerns including depression, anxiety, relationship issues, grief and loss, trauma and abuse (physical, emotional, sexual), family conflicts, self-harm, PTSD,
career
challenges and personality awareness.
(254) 457-4086
Office is near:
Argyle,
TX
76226
& Online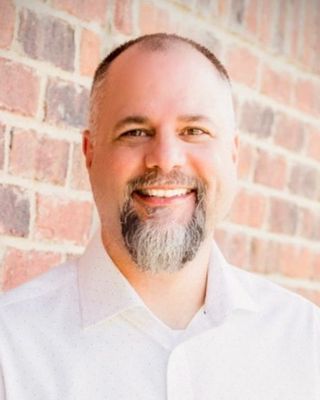 Harvest Counseling & Wellness
Licensed Professional Counselor
Verified
Our team at Harvest Counseling & Wellness is dedicated to helping clients reach their goals using a holistic approach and find comfort in a secure environment that is safe and free of judgement. Our center is comprised of a Counseling Team and a Wellness Team. Our wide array of services include: counseling, massage, nutrition, mindfulness, groups, and parenting classes.
(940) 267-2548
Argyle,
TX
76226
& Online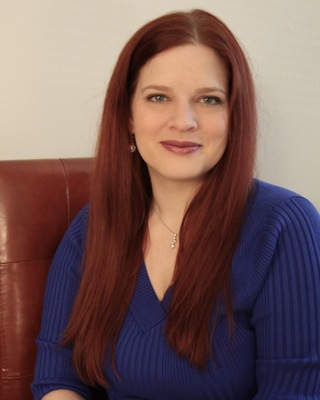 Karen McDowell
Psychologist, PhD
Verified
My work includes therapy, testing, education, coaching, and consulting. I work with clients who experience anxiety, depression, grief, trauma, and more serious mental health issues, as well as clients who are focused on growth, motivation, and personal achievement. I do psychological testing for issues such as ADHD, mood disorders, disability, dementia, and neurological problems, and I provide treatment recommendations for other clinicians, such as psychiatrists, primary care doctors, and neurologists. I also have self-paced online classes for mental health skills, including "Anxiety is an Asshole" and "Boundaries Boot Camp."
(940) 315-7983
Argyle,
TX
76226
& Online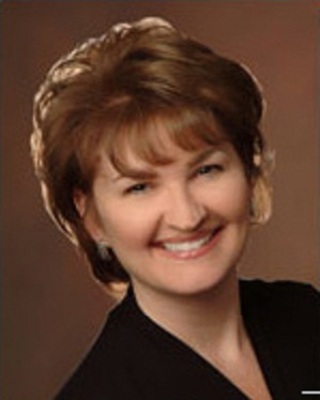 Jan Wares
Licensed Professional Counselor, PhD , LPC, NCC
Verified
I am a Licensed Professional Counselor. I received both my B.A. degree in Psychology and my M.A. degree in Clinical Mental Health Counseling from Argosy University. I have received my doctorate from Northcentral University with a specialization in Health Psychology. I have experience working with crisis intervention and suicidal ideation through working on a crisis and suicide hotline, as well as facilitating ten week aftercare programs for adolescent suicidal ideation and alcohol and drug addiction. I have experience working with families regarding divorce, teen pregnancy, and blended families.
(972) 538-0434
Argyle,
TX
76226
& Online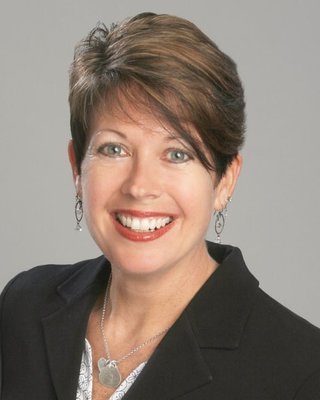 Stacey Birst-Yates
Licensed Professional Counselor, MA, LPC, ATR
Verified
2 Endorsed
Through the process of traditional therapy and/or the making and creating of artwork individuals are encouraged to explore feelings, reconcile emotional conflicts, foster self-awareness, manage behaviors, develop social skills/communications, improve reality orientation, reduce anxiety, promote relaxation and increase self-esteem. I believe that you will find in working together a sense of support, encouragement, challenge and empowerment which promotes and fosters personal growth, an assistance in healing your mind and body, and an enhanced quality of life. I invite you to join me in creative discoveries of self!
(940) 489-1719
Argyle,
TX
76226
& Online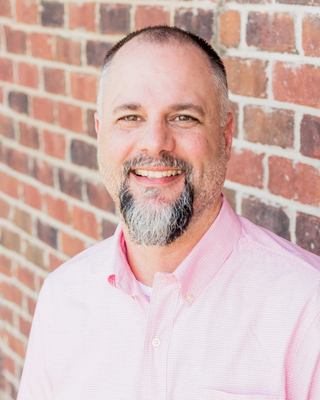 Brad Cullum
Licensed Professional Counselor, MA, LPC, NCC, EMDR
Verified
3 Endorsed
Life can be filled with disappointment, stress, pain, and loss that can leave us feeling overwhelmed, alone, and vulnerable. During these times of struggle it can be difficult to find hope that things can change, improve, or ever be okay again. I am dedicated to helping those who find themselves in positions that often seem impossible to overcome. I believe an abundant, peaceful, and joy filled life is available for those who seek to change unhealthy patterns in their lives, improve their relationships, and strive to be the best versions of themselves.
(940) 241-4140
Argyle,
TX
76226
& Online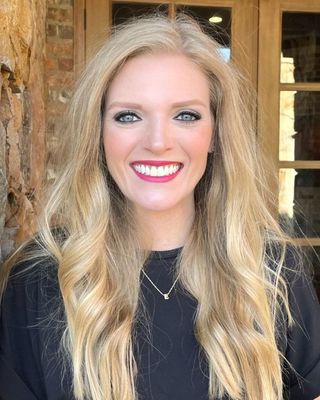 Esther Smith
LPC Associate, MS, NCC
Verified
1 Endorsed
Parents, you're feeling increasingly frustrated, helpless, or even hopeless with your child's behavior such as tantrums, anger control/aggressive behavior, separation anxiety, general anxiety, negative feedback from school/daycare, difficulties focusing, or your child is struggling with self-esteem/self-confidence. My goal is to help your child be able to gain self-responsibility, self-esteem, and self-confidence through play therapy while also supporting you with real skills you can utilize outside the playroom. I also specialize in couples as well as adults with concerns of anxiety, depression, life changes, PTSD and trauma.
(940) 398-8187
Argyle,
TX
76226
& Online
---
See more therapy options for Argyle
---
Career Counseling Therapists
If you're looking for career counseling in Argyle or for an Argyle career counselor, these therapists provide career development, career management and career counseling services. An Argyle career therapist will assist in career assessment, career coaching, Argyle career guidance, career transition, job counseling, and careers counseling.