Not accepting new clients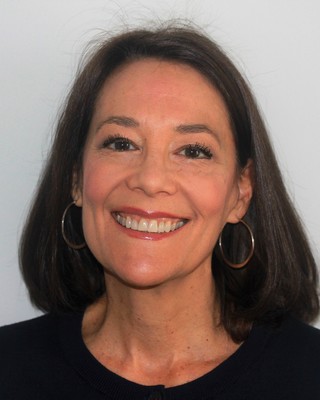 Lori Copeland
Licensed Professional Counselor, LPC-S, RPT-S, NBC-HWC
Verified
For over 20 years, I've had the opportunity to listen as clients shared their story and trusted me to help. As an integrative therapist, I draw from a large and diverse "tool bag" of research-supported methods and strategies to help people gain insight, develop skills, and strengthen the resilience they need to be happier, healthier, and improve their relationships. Most of my clients are adults, but I work with all ages. Some clients are struggling with severe depression, anxiety, or recovery from past trauma. Others are just looking for some better coping skills or support through a difficult time.
(325) 276-4845
Not accepting new clients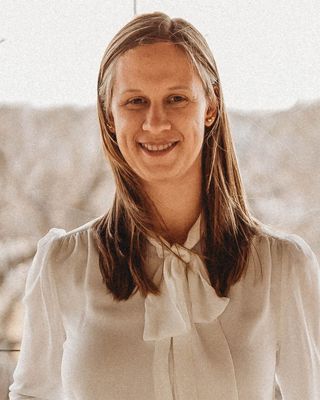 Allison Paige Massey
Licensed Professional Counselor, MA, LPC
Verified
My main forms of therapy tend to be solution focused, cognitive behavioral therapy and person centered with a priority in making changes in behavior and thinking. However, all forms of therapy are used in my practice including but not limited to narrative, reality, mindfulness, play therapy, some art therapy, and sand tray therapy to explore all facets of the self. I will use whatever works best for you. I believe that therapy is a place to explore uncomfortable emotions, issues, and trauma, as well as explore who you are, who you have been and what you want for your future with a focus on your strengths, resilience, and balance.
(325) 216-4469
Abilene,
TX
79605
& Online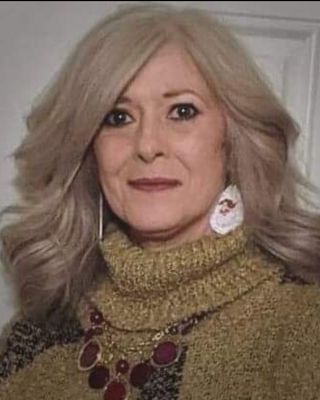 Debra Lammons
Clinical Social Work/Therapist, LCSW
Verified
After many years as a nurse, a cancer diagnosis led me to change careers mid-life, and as an LCSW, I now assist others in overcoming their own life transitions and obstacles. Major life transitions, such as divorce, loss, moving, retirement, empty nest, debilitating illnesses, and trauma can cause upheaval, grief, and a tremendous amount of stress. I believe that life changes, even the difficult ones, can with intervention result in personal growth, and allow for greater self-discovery and awareness.
(325) 335-0202
Abilene,
TX
79602
& Online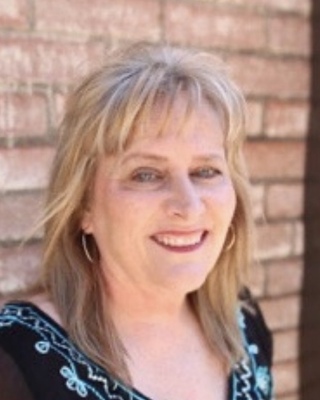 Kathryn Hofmann Thorp
Clinical Social Work/Therapist, LCSW
Verified
1 Endorsed
I am a licensed clinical social worker (LCSW), with experience treating depression, anxiety, trauma and grief. My approach is to create a nonjudgemental environment for you to share whatever challenges you face. The goal is to help you heal and move your life in the direction you desire. Together we can work toward reaching your goals.
(325) 208-4312
Abilene,
TX
79601
& Online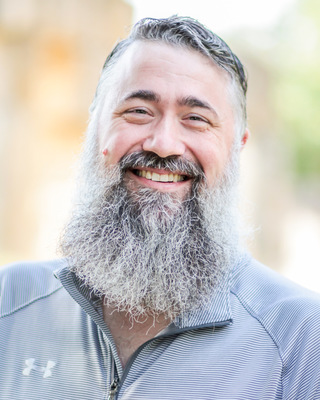 Jeffrey D Emery
Marriage & Family Therapist, MMFT, LMFT-S
Verified
Therapy is about change. Many clients come because they are ready to explore how to make necessary or desired changes in their lives. Others reach out because they are experiencing change and need help navigating it. Ideally, clients come to the process open to seeing, thinking and doing things differently. People come to therapy usually because they have done everything they know how to do and they need a different perspective. Anxiety and depression are the most common issues that plague most clients, but everyone has unique ways that they handle their situation, their emotions and their relationships.
(325) 221-4703
Abilene,
TX
79605
& Online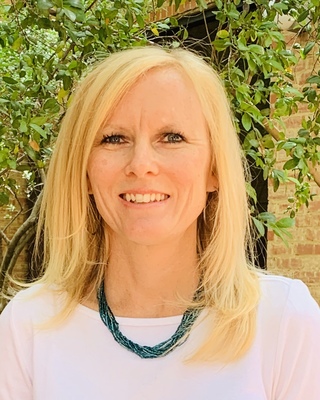 Brenna G. Camp
Clinical Social Work/Therapist, MSSW, LCSW
Verified
1 Endorsed
The journey of life sometimes leads us down roads and paths untraveled. These new paths can be exciting or painful and scary. Perhaps you have experienced an unexpected death or loss. You or someone you love may be struggling with addiction, like substances or pornography. You may experience chronic physical pain and feel hopeless to find relief. Stress, depression, and anxiety may have surfaced unexpectedly or you have struggled with them for years. Or, you may be experiencing a life transition and hoping to grow through it. You, your children, teenagers, marriage, or family may be struggling to find harmony, peace or direction.
(325) 896-4151
Abilene,
TX
79601
& Online
Waitlist for new clients
Christina R Rolerson
Clinical Social Work/Therapist, LCSW-S
Verified
At times we all struggle with life changes such as job change or loss, the ending of a relationship, the loss of a loved one, parent-child conflict, or family-marital conflict. These changes can cause feelings of sadness, depression or anxiety. I look forward to working with clients who are seeking help with navigating life's ups and downs.
(210) 879-6356
Abilene,
TX
79606
& Online
Waitlist for new clients
NALA Counseling & Wellness
Licensed Professional Counselor, MA, LPC, RYT
Verified
Welcome to your journey of self discovery and empowerment! We are a group of therapists that are compassionate, genuine, culturally sensitive & thoughtful. Our passion is create a space for you to "authentically" be who you are with total acceptance. We know life can be overwhelming however, our therapists can help you to develop personal strengths and abilities to manage life's challenges. Our past can shape us, but it doesn't have to define who we are. We are here to help you process those experiences that make you feel "stuck" in order to start moving forward. Allow us to walk with you on your journey of self love and healing.
(737) 201-1590
Office is near:
Abilene,
TX
79603
& Online
Jason Stewart
Licensed Professional Counselor, LPC
Verified
Change is courageous. Change requires authentic engagement with honesty, responsibility & accountability. Change also requires empathy, support & compassion. These characteristics embody Jason's professional philosophy. His approach includes direct feedback, polite and assertive insights with considerate & practical recommendations. He collaborates with clients while teaching new skills & promoting positive actionable change. Jason is an active listener who is respectful, insightful & non-judgemental. He is pragmatic, sensible & realistic. He combines evidence-based practice with purpose-driven compassion & integrity.
(713) 893-3989
Office is near:
Abilene,
TX
79601
& Online
Brittany L. Schroeder
Licensed Professional Counselor, MS, LPC
Verified
As a therapist, my purpose is to meet you where you are in your journey of self discovery and healing. My approach to our therapeutic relationship is based on genuine mutual connection and is individually tailored to the unique needs of each Client(s). I do not see Clients as broken and in need of fixing, or a set of pathologies requiring a diagnosis. Fundamentally, we are each connected by this unique shared human experience. Your ideal therapist is one with whom you genuinely connect with and who provides a safe, unbiased, non judgmental, and compassionate space for you to explore life's many curiosities.
(325) 413-8187
Office is near:
Abilene,
TX
79601
& Online
Wellness Solutions, LLC
Licensed Professional Counselor, MA, LPC, NCC
Verified
WS is your home base to make life changes and explore your goals. Please review our website and feel welcome to get to know how we can provide you with the support you need to create the life you want. When you chose WS you have a team of "personal change experts" who are experienced professionals in mental and behavioral health, counseling, coaching, and psychotherapy - all dedicated to your success and wellbeing.
(713) 893-3989
Office is near:
Abilene,
TX
79605
& Online
Jeffrey D Emery
NALA Counseling & Wellness
Brittany L. Schroeder
Abby Jo Hawkins
Leslie Lynn Bennett
Clinical Social Work/Therapist, DBH, LCSW
Verified
Dr. Leslie has over 20 years of experience treating mental health and substance abuse disorders with the underserved in Alaska, Arizona, California, and Veterans in California and Nevada. She can see you in the privacy of your home with Telehealth. She is licensed as an LCSW Clinical Social Worker in Texas, serving rural Texans. She is accepting new clients for Individual, Couples, and Family therapy. She has a Solution Focused Holistic approach to Therapy, getting quick results; relief while also digging deeper into the heart of matters; from Trauma treatment to Life Coaching
(325) 221-4079
Office is near:
Abilene,
TX
79606
& Online
---
See more therapy options for
---
Chronic Illness Therapists
How does therapy for chronic illness work?
Many people living with a
chronic illness
may feel they cannot speak honestly about their experience out of embarrassment or fear of being a burden, or because those close to them do not understand, for example, that they may "look good" even if they do not feel good. Therapy sessions are an opportunity to speak openly with someone who knows their symptoms are not in their head and who can offer practical, proven suggestions for managing feelings of grief, shame, or fatigue, such as techniques to challenge unhelpful thoughts about symptoms and develop new ways to respond to them, such as distraction or calming breathing practices.
Can therapy help with physical symptoms of chronic illness?
Yes, especially if an individual with chronic illness has developed depression. People with depression are less likely to maintain their health treatment regimens or to take positive steps to manage physical symptoms when they arise, thereby potentially complicating their medical prognosis. Treatment of
depression
, through talk therapy, medication, or both, will often improve one's physical state as it eases the emotional burden of illness.
What are the most effective treatment options for chronic illness?
No one living with a chronic illness, or their loved ones, should see depression as an unavoidable result of their condition. Instead, they should actively seek treatment. Research shows that people with depression are less likely to devote the required time and effort to maintaining or monitoring their health, and so therapy to limit the risk of depression can be vital for physical health as well. Therapeutic approaches such as
cognitive behavioral therapy
and
mindfulness-based
stress reduction have been found to help individuals reduce stress and anxiety.
How long does therapy for chronic illness take?
There is no set timeline for therapy for people living with chronic illnesses, but many will see a therapist for a number of weeks or months, typically spanning at least 12 weekly sessions. Some people feel that they experience progress faster than others but even some who quickly feel improvement may continue with sessions for months or years. Some people may benefit from maintenance therapy if their symptoms change or they experience a decline in physical health. Others find that the skills learned in short-term therapy can be used on an ongoing basis, even after therapy has concluded.