Whitewood Counseling & Consultation
Licensed Professional Counselor, EdS, LPC, MHSP, AS
Verified
Working with the LGBT+ community (LGBT+ Affirming /
Kink
Allied), Veterans, and Adolescents.
Contact me (email preferred) if you are seeking counseling services ... or ... looking for someone to provide supervision for LPC licensure.
(423) 225-8536
Johnson City,
TN
37604
& Online
Robin Hebert
Pre-Licensed Professional, MA
Verified
2 Endorsed
I am passionate about working with first responders and veterans. I understand the importance of having a counselor that is culturally competent in these professions. As a former first responder, I have a sincere and genuine motivation to continue helping others. I specialize in trauma, PTSI, PTSD, anxiety and depression. I work with many individuals from all walks of life, not just first responders.
(423) 401-9854
Johnson City,
TN
37615
& Online
Not accepting new clients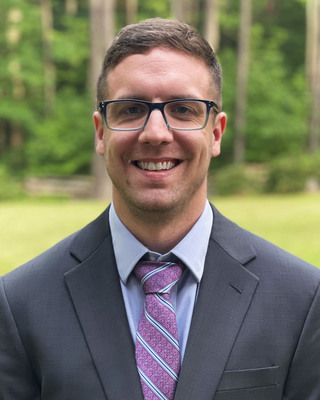 Daniel Robby Latham
Licensed Professional Counselor, PhD, MSc, LPC, NCC
Verified
The most rewarding part of my job is when clients leave a session feeling better about themselves and their life. My goal is to use current, evidence-based approaches to help you find the answers to your challenges in life.
(423) 205-5959
Not accepting new clients
CSN Counseling and Consultation, LLC
Licensed Professional Counselor, MA, LPCMHSP, S, LMHC, MPA
Verified
1 Endorsed
At CSN Counseling, Your better tomorrows can start today. If you are struggling with feeling "sucked into stuckness", overwhelmed with the stress of balancing family and work, needing support while confirming your gender identity and sexuality, or attempting to work through the lingering effects of previous trauma and/or abuse, then I would be honored to sit with you and listen to your story. We can work together to help you gain perspective and insight, while helping you to move through traumas, transitions, and stressors into a healthier and more productive life.
(423) 205-5766
Johnson City,
TN
37604
& Online
Emily Donald
Licensed Professional Counselor, PhD, LCMHC-S, LPC
Verified
So, you've stepped back, looked at your relationships, and realized, "This is not even close to what I want!" UGH! What a moment. A part of you might even chime in to (not so helpfully) remind you that you should just be happy with what you have, especially since it could totally be worse. Maybe that part even suggests this is somehow as good as it gets for you. (Side note, this is your critical voice, and it tends to share, shall we call it "fake news.") But you're here because a part of you, even if it's small and hesitant, wants something more. It feels scary to hope, but you're here to try.
(423) 295-7697
Johnson City,
TN
37604
& Online
Brynn Burger
Struggling with marriage or partnership conflict, sexual trauma/abuse/addiction, or exploring sexuality? I pair my lived experience and over 20 years serving in various forms of mental health as a clinician trained in Integrative Sex Therapy to support sexual addiction recovery, counseling couples, families, and individuals working toward healing from infidelity, struggling with communication, or navigating non-traditional relationships. I additionally work extensively with parents of difficult children in family, individual, and group settings.
(423) 497-3781
Johnson City,
TN
37601
& Online
Crysta Dunkerly
Clinical Social Work/Therapist, MSW, LCSW
Verified
1 Endorsed
Whether seeking therapy or Clinical Supervision the the learning/ change process doesn't have to be complicated/ unpleasant. "Not sure what to do"? "Need someone to talk to"? Who doesn't? An objective unbiased outside view on anything can be helpful for anyone/ any situation- am I right? Your comfort comes first! I have the skills, experience, and tools to help you with whatever you need or help you figure out what it is you even need. Feel free to reach out to me even to discuss what therapy is about and how it works if it is something you never tried or even thought you could. We're in this together if you'll have me along
(423) 822-8371
Office is near:
Johnson City,
TN
37601
& Online
Loren Biggs
Clinical Social Work/Therapist, LCSW, LICSW, LCSW-C
Verified
2 Endorsed
Are you navigating a transition in your life, experiencing an unusual amount of stress, or finding it difficult to get out of bed in the morning? Do you want to better understand yourself and your relationships with your partner, family, friends, or coworkers? You are wired for belonging and connection and want intimacy and authenticity in your relationships. When these needs are not being met, you feel detached, adrift, sad, and irritable. It is difficult, but this can be the perfect opportunity for creating a new, healthier "normal."
(301) 965-1163
Office is near:
Johnson City,
TN
37601
& Online
Not accepting new clients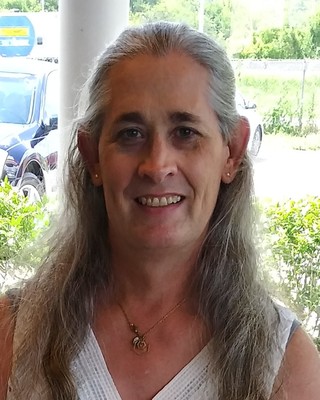 Sarah Elizabeth Grove
Clinical Social Work/Therapist, LCSW
Verified
In our lives, we will experience many transitions; school, relationships, aging, medical needs, and numerous others. In our current state, Coronavirus is interrupting our lives in a major way and is likely one of our biggest challenges today. This is when mental health can become more difficult to manage. It is not unusual to experience difficult feelings during such times. We may even find that we are having severe anxiety or depression. We can work through these transitions and move beyond them to a better life. It will take work but it can be done.
(865) 302-3345
Office is near:
Johnson City,
TN
37604
Not accepting new clients
Heidi V. Bailey, MSW, LCSW
Clinical Social Work/Therapist, MSW, LCSW
Verified
6 Endorsed
You work your ass off to make sure things are taken care of at work and at home. You are trusted, respected and known for going above and beyond. Your friends, family, and colleagues come to you for advice because they see you as having it all together, however, you know your truth. You don't feel like you can keep it together much longer. What's showing on the outside isn't matching how you feel on the inside. Self-doubt and resentment are creeping in and you feel yourself sinking deeper. You're not loving the life you are living and that's not okay.
(910) 586-3815
Office is near:
Johnson City,
TN
37604
& Online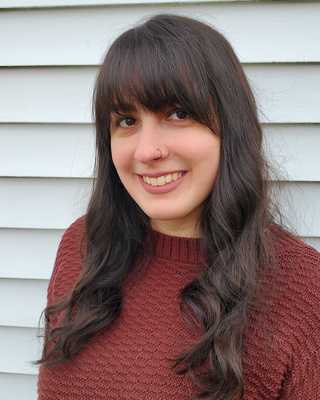 Mariah Williams Wooldridge
Licensed Professional Counselor, LPC, MHSP, NCC
Verified
I'm only taking telehealth clients at this time. I help clients honor their past, find their voice, and create their future. It's important that my clients feel valued and respected. My commitment to you is simple: to hold an open non-judgmental space where you may reflect, learn, and grow while feeling supported, safe, and gently challenged. Eventually our discoveries will become a part of your inner voice. You'll be able to notice patterns, challenge your thoughts, and consistently live according to your ideal values. You will become your own advocate. Our work will be together, but your success will be yours.
(423) 403-3956
Office is near:
Johnson City,
TN
37601
& Online
Emily Donald
Crysta Dunkerly
Loren Biggs
Heidi V. Bailey, MSW, LCSW
More Therapists Nearby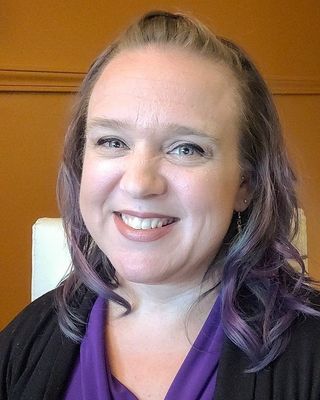 Liza McFarland
Licensed Professional Counselor, MS, LPC, MHSP
Verified
1 Endorsed
Self-destructive behaviors and impulsivity (like binge eating, substance abuse, or self-harm), low self-esteem, and relationship issues are often signs that you feel lost or stuck in yourself and your life. Young adults and adolescents are especially prone to this kind of struggle and it is common for them to express feeling unheard and misunderstood by people in their lives. Do you feel you are totally lost in life? You are not alone! I would be honored to help you get to know yourself and work to get unstuck so you can live a more fulfilling life!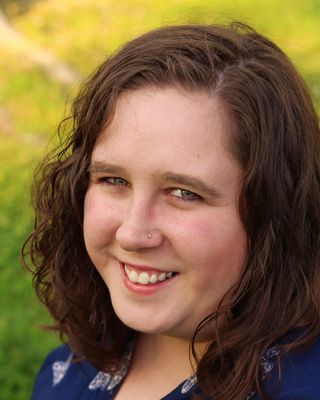 Lydia Haurez
Pre-Licensed Professional, LPC-Tem, MS, NCC
Verified
3 Endorsed
Does your child complain of stomach aches? Say they don't want to go to school? Do they struggle to sleep? Are they having issues with their siblings or other people? Is there a history of trauma? Do you feel at an impasse? Hope is not lost! I work with children and their parents on communicating and solving their struggles together. All children are welcome. I specialize in children, preteens, and teenagers. Anxiety, depression, and trauma can all show up as anger, fear, lethargy, and lack of sleep. The sooner it is addressed the sooner your child can feel better and more themselves.
(423) 556-9972
Office is near:
Jonesborough,
TN
37659
& Online
---
See more therapy options for
---
Sex-Positive, Kink Allied Therapists
Why might an individual want to see a sex-positive, kink-allied therapist?
A
sex-positive or kinky
individual may want to see a sex-positive, kink-allied therapist because the client may feel safer and more supported discussing their experiences and challenges. A therapist who identifies as kink-friendly will have experience with clients having diverse sexual preferences and will likely be nonjudgmental and supportive about issues brought to the table. It is important to note that sex-positive, kink-allied individuals may find equal success with therapists who do not have such specialized knowledge and background. The most important factor in the success of therapy is for the client and practitioner to form a strong, trusting bond.
Do therapists have special training to gain expertise in sex-positive, kink-allied treatment?
Generally, no. There are limited training programs and unofficial accreditations that therapists can pursue, but a therapist's expertise will ultimately come from their previous experience with similar clients, their engagement with organizations that promote sex positivity or kink-allied lifestyles, and the importance they place on safety and cultural sensitivity.
How can individuals recognize a good sex-positive, kink-allied therapist?
An experienced therapist is able to help clients explore their sexual identity and expression and relieve any discomfort or stigma attached to discussing such matters and the client's overall challenges. A therapist who is sex-positive and kink-allied is able to create an environment that honors a client's experience and sexual preferences. To recognize a good therapist, clients can simply ask directly about topics and issues important to them and gauge their comfort level and connection with a clinician based on the responses.
Can clients benefit from having a therapist with a focus on sex positivity and alternative sexual lifestyles?
Some individuals may feel most comfortable knowing that the clinician they're working with has a commitment to creating an atmosphere of sex positivity and has experience with relationship diversity and alternative relationship structures. Working with a sex-positive, kink-allied therapist may help clients respect their own challenges and improve identity-affirming treatment.