Therapists in Greene County, TN
Jessica Smith
Licensed Professional Counselor, LPC, MHSP
Verified
I believe counseling is a beautiful journey to healing and hope. Walking this journey together looks like addressing issues and problems that are unhelpful and unhealthy in a way that brings hope into the middle of what seems like a hopeless situation.
Julie Daniel
Licensed Professional Counselor, LPC, MHSP
Verified
I am Licensed Professional Counselor in the state of Tennessee. My areas of focus include counseling for adolescents and adults experiencing trauma-related behaviors and symptoms, substance abuse disorders, anxiety, depression, parenting, and relationship issues. I utilize Cognitive Behavioral Therapy, Trauma Focused Therapy, Solution Focused Therapy, Insight Gaining and Communication Couples Therapy, and the disease concept of addiction in my work.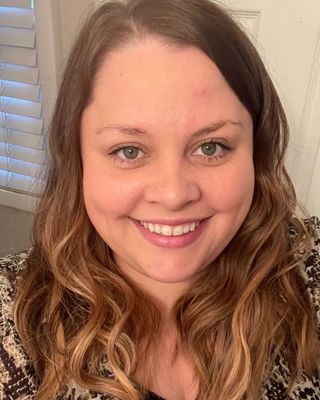 Whitney Estes
Pre-Licensed Professional, MA
Verified
I am a proud Appalachian American, living in East Tennessee with my husband and our three boys. Twelve years ago, I began working with individuals of varying abilities and diverse diagnoses. Populations served range from children with Autism Spectrum Disorder to adults with dual diagnosis and adolescents healing from abuse and neglect to women in recovery from domestic violence and human trafficking. These eclectic experiences have further confirmed that therapy can help everyone. No matter the phase of life, we can all benefit from someone walking with us.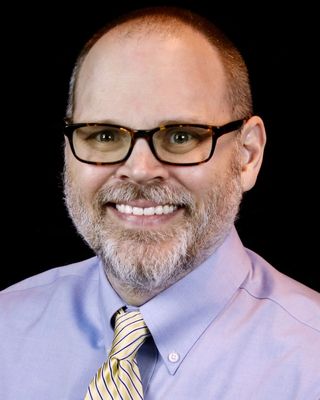 Casey Nicholson
Pre-Licensed Professional, DMin, MDiv, MA
Verified
I am an ordained minister with a doctorate in spiritually integrated clinical psychotherapy. My counseling practice is based in Greeneville, Tennessee, but I currently operate exclusively via an online, virtual based model in which I meet with clients via webcam which allows me to meet with clients throughout Tennessee. I offer a free initial consultation with no obligation to continue therapy after the first session. Please visit spiritualcareandcounseling.com to read more about me, my practice, and my fees, and to schedule your free consultation session.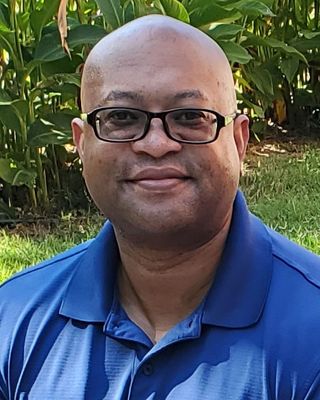 Charles Bellefant
Marriage & Family Therapist, LMFT
Verified
With 20 years of experience in helping people to better their lives, I enjoy helping couples find love and happiness that feels like it has been lost or damaged by issues. I also have vast experience working with addiction issues including drug, alcohol, pornography, gambling and social media. I can help you to navigate and potentially resolve symptoms of anger issues, depression or anxiety. I believe in treating everyone with respect, sensitivity and compassion. I am non-judgmental and supportive and like to encourage and empower those who I work with. I will tailor our dialog and treatment to meet your unique and specific needs.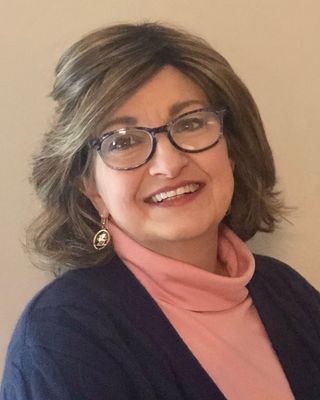 Lisa V. Cox
Clinical Social Work/Therapist, MSSW, LCSW
Verified
Tennessee Licensed Clinical Social Worker (LCSW). 25 plus years experience. In-person and teletherapy sessions provided to TN residents 18 and over. I am credentialed with original Medicare, CIGNA, BlueCross/BlueShield, VA Champ and POMCO. Private pay fees: Initial 90-minute evaluation: $100.00; each 60-minute session thereafter: $75.00. Areas of practice expertise: Marriage and Couples (Certified Gottman Leader); Depression, Anxiety and Panic Disorders; Healing from Trauma and Childhood Abuse; Grief/Bereavement. I value and respect the diversity and uniqueness of all clients. Confidential. Professional. Compassionate.
Tommy Delbridge
Clinical Social Work/Therapist, LCSW
Verified
I currently live in East Tennessee with my wife of 20+ years and our three beautiful adult daughters and grandson (with 2 more grands on the way)! I am a graduate of Ole Miss and the University of Alabama. I have spent the last 8 years as a therapist in multiple settings and prior to that worked in the social work/child welfare field. I bring a unique personal therapeutic approach for adoptive and foster families. I also enjoy working with college students, individuals and couples. I see life as a journey and see therapy as a break to rest, recharge and refuel so that the journey may continue despite the bumps along the way.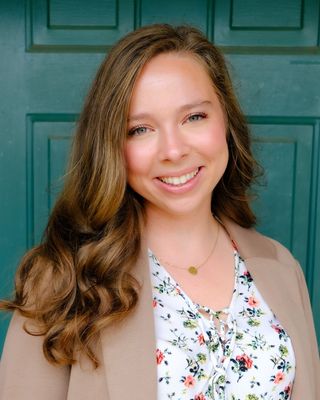 Madison Idell
Clinical Social Work/Therapist, LCSW
Verified
I specialize in helping individuals with anxiety, depression, ADHD, or Autism ages 5-25. I also have experience facilitating family and couples counseling. I can provide perinatal therapy services as well for mothers who are pregnant or postpartum.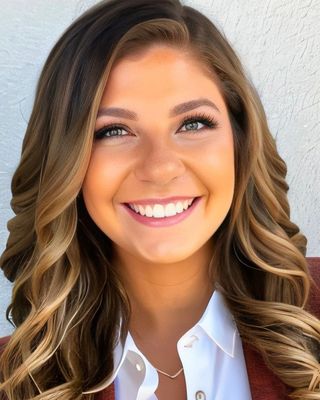 Mikayla Owen
My name is Mikayla Owen and I'm a Licensed Master Social Worker working towards my LCSW in Tennessee. I have been practicing various aspects of social work in East TN for 7 years in shelters, community nonprofit agencies, court systems, school and home settings. I have been focusing on mental health counseling for 3 years now with 1 year's experience in a private practice setting. My education focused additional training in advocacy, social welfare and societal issues in addition to psychotherapy; allowing my scope of practice to be more well-rounded. I also studied Veterinary Social Work.
Christie Cutshall
Pre-Licensed Professional, LCSWA
Verified
Hi! My name is Christie (Greene) Cutshall, LCSWA and I currently live in East Tennessee with my husband and three bonus teenagers. I am a graduate of East Tennessee State University. I have spent the last 9 years in social work and started practicing as a therapist for the last 5 years. I enjoy working with individuals, families, and couples. I believe that as individuals we are unable to grow unless we help change and improve the environment in which we grow in…only then can we truly grow; with this being said, therapy is a way to seek improvement for growth and begin the journey of insight.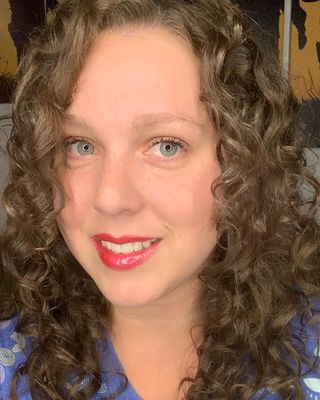 Mandevilla Mental Health Counseling, PLLC
Counselor, MS, NCC, LMHC, LPCMHSP
Verified
We are currently accepting new patients and have immediate openings for telehealth. Our practice is comprised of ethically sound professionals ready to assist you on your journey toward emotional wellness. We understand that it can be an overwhelming and difficult process to begin mental health services. We provide a safe environment to foster healing and growth in all of the individuals that we work with. Our clinicians are currently able to provide telehealth services for New York and Tennessee. We have experience with trauma, anxiety, depression, and addiction. We are here to support those adjusting to various transitions.
Casey Nicholson
Mikayla Owen
Erika Fugere
Summer Ahmed
Waitlist for new clients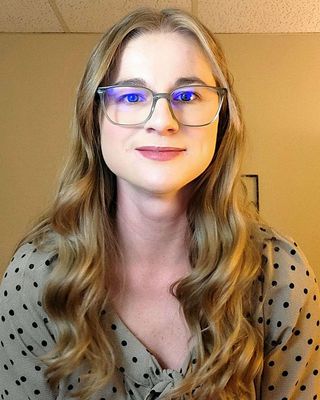 Erika Fugere
Clinical Social Work/Therapist, LCSW
Verified
Hey there. Experiencing stress and anxiety, or feeling overwhelmed by the pressure of everyday life? Let's talk about it! I enjoy helping with parenting skills so you can escape the vicious cycle of yelling and the guilt that follows. Is being a parent impacting your relationships? Understandable if so! I enjoy teaching effective ways to communicate to build healthy relationships within families. I also have a passion for working with those who struggle with financial stress and helping individuals build a healthier relationship with money. My goal is to create a safe space for you to work through your struggles free of judgement.
---
See more therapy options for Greene County
---
How can I find a therapist in Greene County?
Search for nearby therapists or counselors by inputting your city, town, or suburb; or zip code; or a provider's name into the search bar. From there, you can filter providers by the issues they treat, cost, insurance, gender, and other factors to find providers who are well-suited to your needs. To navigate between locations within the same country, enter a new city or zip code into the search bar.
Learn more about
how to find a therapist
.
Is online therapy a good option?
Therapy conducted
online
can be just as effective as in-person therapy, as long as there is a strong alliance between the client and the therapist. To find a therapist who provides telehealth services to clients in your area, click "Online Therapy" on the directory homepage and search by your city or town or your zip code.
What's the difference between a psychologist, a therapist, and a counselor?
Therapists, psychologists, and counselors
are all licensed mental health professionals. In the US, psychologists have earned a doctoral degree. The terms "therapist" and "counselor" are used somewhat interchangeably, but generally therapists offer longer-term, mental health care, while counselors offer shorter-term care that may focus on one domain, such as marriage, career, or academic challenges.
What type of therapist is right for me?
Clients should consider factors such as insurance coverage and their primary reason(s) for seeking therapy to determine the type of professional best suited to their needs. Someone struggling with mental health challenges such as depression or anxiety, for example, may wish to seek out a clinical psychologist or therapist, while someone navigating career obstacles or marital upheaval may benefit from seeing a counselor who can offer short-term, targeted support.
Is everyone in the Psychology Today Therapy Directory a licensed therapist?
The Psychology Today directory lists providers who offer legitimate mental health services to the public, including psychologists, psychiatrists, social workers, and counselors. Many have been licensed by the country or state where they practice; providers whose license or primary credential has been
verified by Psychology Today
are signified by a "Verified" symbol. Some clinicians or organizations provide services for which their state or country does not offer licenses, such as pastoral counseling. They may be selectively included without the "Verified" seal.
What type of therapy is right for me?
The
type of therapy
best suited to a particular individual depends on several factors, including their primary reason for seeking therapy, their preferred timeline (some therapy types last for a set number of sessions, while others are open-ended), and their personality and preferences—some may prefer a more structured approach. For many individuals, multiple types of therapy could provide a good fit.
Is online therapy cheaper than in-person therapy?
Many therapists charge the same amount for online therapy as they do for in-person therapy—though clients may still find this cost-effective if it cuts down on their transportation costs. Health insurance plans often offer equivalent coverage for online and in-person therapy; indeed, in many places, they are legally required to do so. Text-based or on-demand therapy apps may be cheaper than traditional one-on-one psychotherapy; however, the practice may be less effective and is not likely to be covered by insurance.