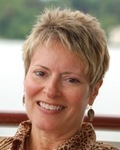 Ruth
Cohen
Clinical Social Work/Therapist,
LCSW,
CADC,
RYT
---
See more therapy options for Granite City
---
Sexual Abuse Therapists
Child sexual abuse
is the deliberate exposure of a minor child to sexual activity that the child cannot comprehend or consent to. This means a child is forced or talked into sex or sexual activities by another person. This behavior includes acts such as inappropriate touching of a child's breasts or genitalia, someone exposing their genitalia to a child, fondling, oral-genital contact, genital and anal intercourse, as well as exhibitionism, voyeurism, and exposure to pornography.
If you're looking for a therapist that has treated clients who've experienced sexual abuse in Granite City or for Granite City sexual abuse counseling, these professionals provide confidential support for individuals in an abusive relationship. They include sexual abuse therapists, sexual abuse psychologists and sexual abuse counselors. Therapists can help with child abuse in Granite City and sexual violence in Granite City. An Granite City therapist can identify the signs and causes of sexual abuse, discuss intervention and refer victims to shelters.