Not accepting new clients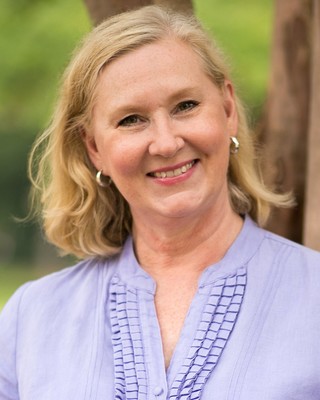 Carlene Roberts
Licensed Professional Counselor, MA, LPC
Verified
4 Endorsed
I specialize in adult women's mental health wellness. Helping you move beyond anxiety, depression, trauma, low self esteem, grief, & life issues to find happy, hope-filled, healthy lives & relationships. Sadness and fear don't have to be daily emotions. It's tiring, lonely, frustrating, terrifying & even heartbreaking to think this is your life. It's not what you hoped it would be - it's not what it should be. You want to be happy and able to cope with life, but it's just too much to handle and things aren't getting better. You feel like things will never change. Sometimes we just need support & understanding from someone helpful.
(864) 881-4296
Not accepting new clients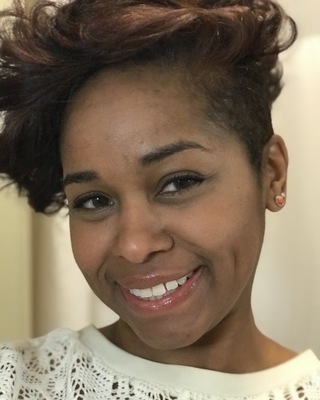 Trisha McIntyre Brown
Licensed Professional Counselor, MA, LPC
Verified
I've had the pleasure of working with a broad spectrum of clients, in a wide range of settings including schools, a mental health centers, psychiatric hospitals, and non-profit organizations. I enjoy working with adolescents and adults with a variety of challenges.
(864) 920-1758
Simpsonville,
SC
29681
& Online
Matthew McKeithan
Psychological Associate, PsyD, MA, LPC-A
Verified
Sometimes our lives can become unbalanced and things can rapidly spin out of control, with no end in sight. Whether it's someone we love and care about, or ourselves, we all at times, need help. Getting the necessary tools to overcome adversity, cope with chronic struggles, or help someone close to us can make a huge impact on our lives. The key ingredient is a willingness to change. If we are willing to make a difference in our own lives or the life of a loved one, then we just need some guidance. So let's explore what those steps will look like and start chipping away at the underlying problems.
(864) 319-0879
Simpsonville,
SC
29680
& Online
Not accepting new clients
Sarah Pregel
Licensed Professional Counselor, EdS, MEd, LPC
Verified
6 Endorsed
Wearing masks is exhausting - are you ready to find your authentic self? Struggling with boundaries, authenticity, or being assertive? Are you finding that you are unsure of who you are anymore, due to the "hard stuff" life has thrown at you? We wear masks when we don't accept ourselves or feel others will either; believing we must play a certain part in order to be accepted. And acceptance is what we all want to feel. I believe the roots of things we have experienced in our lives, be them small traumas, big traumas, or any memorable moments in between - culminate who we become, how we act/react, and how we see ourselves.
(864) 568-0039
Not accepting new clients
Waitlist for new clients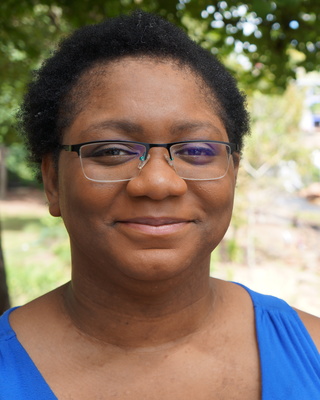 Adreaunna Coggins
Licensed Professional Counselor Associate, MEd, EdS, LPC-A, ADC-IP
Verified
Anxiety is a normal part of life but too much anxiety can make us choose unhelpful coping mechanisms that prevent us from being able to function in other areas of our life. We often feel that if anxiety would just go away, we'd feel better about our day to day lives but where does that leave us when another anxiety provoking situation or event happens? Getting control of anxiety is difficult work but it can alleviate so many of the hurdles we experience in life. Let's work together to end our unhealthy coping mechanism and get control of the obstacles that hold us back from living our best life today.
(864) 740-8779
Simpsonville,
SC
29681
& Online
Waitlist for new clients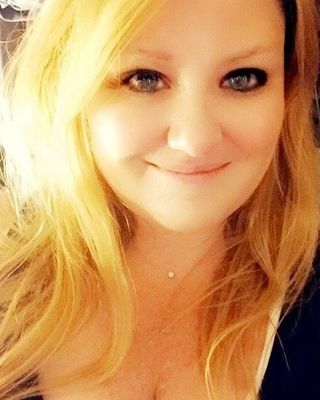 Megan Elizabeth Harris
Licensed Professional Counselor Associate, MS, MEd, LPC-A
Verified
Our world is ever-changing, and we live in a society that can make every day a challenge. I am here to try and help make those days, and all of the days that follow, better for you. I take pride in being genuine, non-judgmental, open-minded, tolerant, patient, respectful, supportive, and honest. I will strive to build a positive therapeutic relationship with each of you, and to do all that I can to help you reach your goals.
Simpsonville,
SC
29681
& Online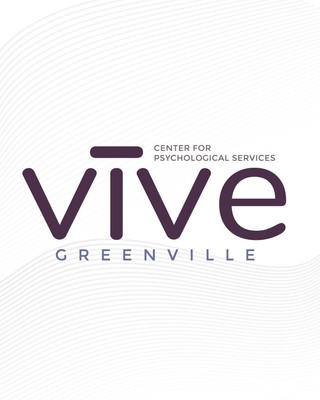 Vive Greenville
Psychologist, PhD
Verified
Here at Vive Greenville our main focus is to help the people in our community Renew, Refocus, & Restore. Our team is passionate about treating clients of all ages with a variety of concerns including but not limited to: Anxiety, Depression, Mood Disorders, Autism Spectrum Disorders, Obsessive Compulsive Disorder, ADHD & other Learning Disorders, Behavioral Concerns,Stress Managements, Family or Interpersonal Conflict, Relationship Concerns, Trauma/Abuse, Adoption, Eating Disorders, and Self- Esteem Concerns.
Waitlist for new clients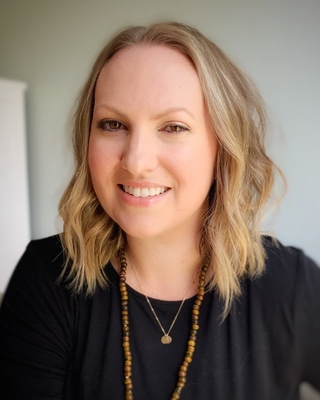 Shelby Turner
Licensed Professional Counselor, MRC, LPC
Verified
2 Endorsed
You're feeling overwhelmed, withdrawn, distracted, anxious or depressed. Others may think you're just hormonal or stressed out. Until now, you may have been able to manage it on your own, but it's starting to affect other areas of your life. You don't understand why things are so overwhelming and your motivation is tanking. If you're a parent, your teen may be dealing with school stress, pressure, and a constant feeling of inferiority. You're worried they are quickly spiraling into anxiety, depression, or low self-esteem. I can help.
Office is near:
Simpsonville,
SC
29681
& Online
Waitlist for new clients
Pathways to Inspiration LLC
Licensed Professional Counselor
Verified
"Some beautiful paths can't be discovered without getting lost." - Erol Ozan. There are many struggles in life that can lead us down a dark path desperate to find a way out. Broken relationships, trauma, loss, anxiety, depression, addictions, just to name a few. You may feel hopeless, like all is lost, and fear you will never be able to find happiness. You deserve to be inspired to find the pathway that brings you abundance of life, peace, and joy! I would love the opportunity to come alongside you and inspire you to find that path.
(864) 581-3203
Office is near:
Simpsonville,
SC
29681
& Online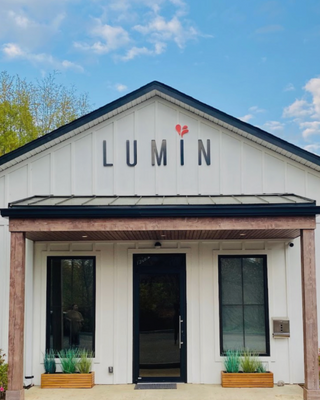 LUMIN - Modern Therapy Practice in Greenville
Psychologist, PhD, MBA
Verified
LUMIN is not your typical therapy practice: We use a fresh, down-to-earth, and positive approach to help you confidently deal with life, work and family. We focus on your strengths and your potential while helping you overcome the challenges that bring you to therapy. We combine traditional therapy with education and other resources to empower you beyond your sessions. We also offer career coaching for professionals and entrepreneurs to help them achieve success, wellness, and work-life balance.
(864) 432-6689
Office is near:
Simpsonville,
SC
29680
& Online
---
See more therapy options for Simpsonville
---
Cognitive Processing (CPT) Therapists