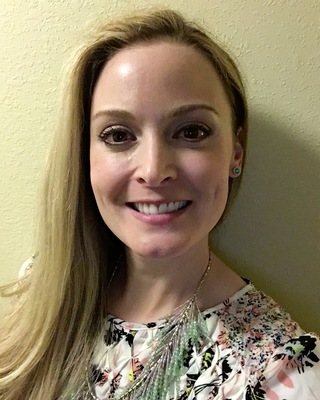 Chana Ashlan Land
Licensed Professional Counselor, MEd, LPC, LPCS
Verified
1 Endorsed
For me, this line of work is not simply a
job
.
Change is a choice. I believe everyone, at some point in our lives, can benefit from counseling and make positive changes. Life happens and it can be very, very difficult and even totally overwhelming from time to time. Counseling can help you navigate through those challenging times no matter the circumstances. If you are struggling with anxiety, depression, overcoming abuse or a history of violence, behavioral issues, grief, difficulty adjusting, or just need to learn more healthy and effective coping skills, do consider giving counseling a try. If you want to change and are willing to truly try, that is all it takes.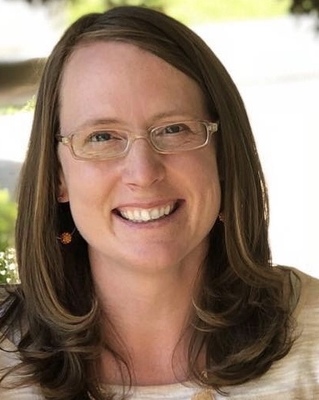 Erin Holtzclaw
Licensed Professional Counselor, MA, LPC
Verified
3 Endorsed
In each person's life a little rain must fall. At times, however, it may feel as though you are ill equipped to weather the storm. Gaining new coping skills, strengthening self-esteem and adopting new behaviors are just some of the possible outcomes of successful counseling. I consider it an honor to hear your story and work with you towards change. Whether you are battling anxiety, low self-esteem, going through a transition such as a
career
change or are dealing with past wounds, my hope is that you'll find a safe place to land as we work together to find a place that brings fulfillment and helps you reach your goals.
(864) 523-0472
Seneca,
SC
29678
& Online
Creseda Riccardi
When was the last time you felt joyful? Or even content? What about the last time you felt decisive? Optimistic? Confident? In control? Fearless? Loved? I want to help in the most effective and efficient way possible. So although I am educated and experienced as a counselor, I choose hypnotherapy as my primary modality. I can help you reduce stress, heal trauma, improve sleep, change habits and beliefs that are draining you, release phobias, and teach you to trust and love yourself. I specialize in telehypnosis for clients all over the U.S.
(864) 707-9530
Seneca,
SC
29672
& Online
Bespin Counseling Center
Licensed Professional Counselor, MEd, LPCS, LPC, NBCC
Verified
1 Endorsed
** EVENING & WEEKEND APPOINTMENTS AVAILABLE ** ACCEPTING NEW CLIENTS ** I have worked with Individuals and Family Systems since 2003. I enjoy working with family systems, parent child relationships, behavioral issues, anxiety, depression, and life transitions. Often times we can feel anxious or sad about some parts of our life and need someone to talk with about how we are feeling.
(864) 633-2967
Seneca,
SC
29678
& Online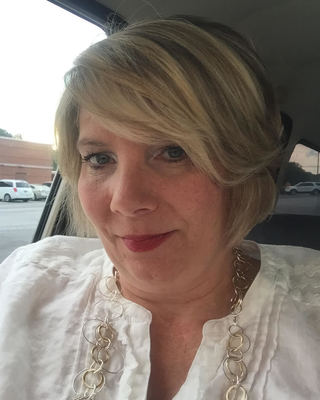 Debra 'Dee Dee' Culbertson
Licensed Professional Counselor, MEd, LPC, LPCS, LAC, SSPS
Verified
"Like many of us that consult with a physician for ourselves and our family's physical needs, I would like to be the licensed therapist you consult with for you and your family's emotional needs." Please contact me via email for the quickest response at magnoliafamilycounseling@gmail.com.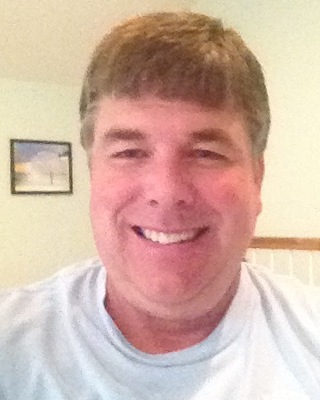 William (Bill) Townsend Reynolds Jr.
Marriage & Family Therapist, LMFT
Verified
I am a Licensed Marriage & Family Therapist. I specialize in couples who are seeking marriage enrichment, or trying to overcome difficulties in their relationships, or learning how to connect emotionally. I also work with individuals. My goal is to help clients in their struggles, which will help them reach their full potential in society. I know that life is a journey and sometimes we can get stuck in life. I provide a safe environment where the clients can learn and work on coping skills, so they will feel empowered in life. I focus on goals that the clients want to work on without feeling judged.
(864) 513-8948
Seneca,
SC
29672
& Online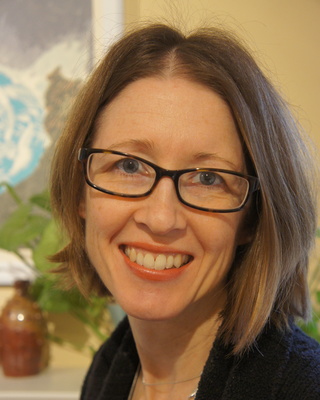 Nicole Elena Grimm
Licensed Professional Counselor, LPC
Verified
As a Licensed Professional Counselor and art therapist I create a safe, welcoming environment that will enable you to create positive change in your life, family and community. Working together we will identify avenues to engage in a value driven life. At times feelings of anxiety and depression act as barriers to our goals and values. Through a variety of techniques, such as mindfulness, ACT (acceptance & commitment therapy) and art therapy these barriers can be eliminated.
(864) 810-6361
Office is near:
Seneca,
SC
29672
& Online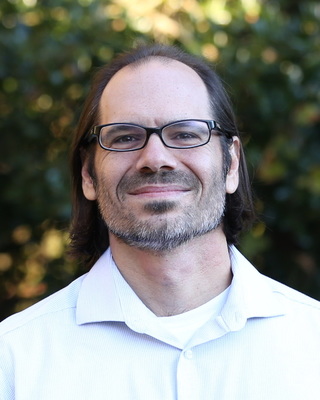 Counseling & Psychological Services of the Upstate
Psychologist, PhD
Verified
As a psychologist, I help clients address barriers to wellness and realize their potential by promoting insight and healthy coping in an emotionally safe context. My goal is to elicit your feedback about your experience and to tailor treatment to your needs. Regardless of the source of the problem or the various ways it can be addressed, I believe that the therapeutic relationship serves as the foundation for effective counseling and treatment.
(864) 301-8817
Office is near:
Seneca,
SC
29679
& Online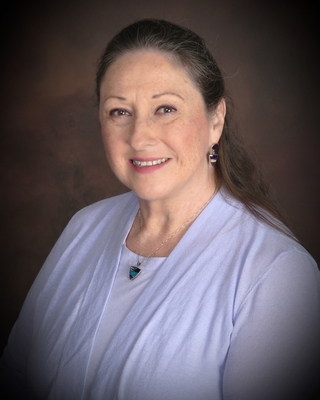 Hope Threadgill Psyd
Licensed Professional Counselor, PsyD, LPC, LPCS, LCMHC
Verified
I help clients with Relationship issues, Life stressors, making Healhty life changes, and becoming empowed on a positive path to growth and well-being. My counseling approach emphasizes understanding first, and techniques second. I am existentially grounded, believe clients have the ability to expand their self-awareness, develop confident self image, make healthy choices, create positive meaning and purpose in their life while being successful. I counsel clients to understand their uniqueness, value themselves, have healthy relationships, and find the courage to persist over adversity while positively shaping their own future.
(864) 613-4920
Office is near:
Seneca,
SC
29672
& Online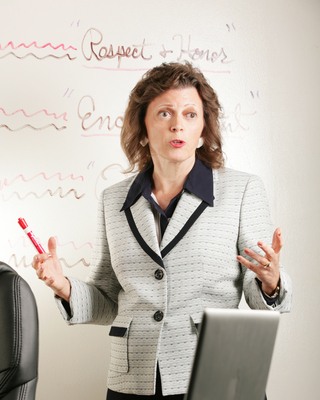 The Family Doctor
Licensed Professional Counselor, EdD, LPC, NCC, MAC
Verified
Welcome to The Family Doctor - my three specialities are Marriage/Family Therapy, Addictions Therapy, and Divorce Mediation Services. If you are struggling with depression, anxiety, couple conflicts, a child that needs help, an addiction or you need to have someone help you mediate your divorce, custody or visitation, please give us a call. We can find you a solution for your struggle. We also offer educational seminars such as Parenting -Discipline and Boundaries, Addiction in the Workplace, Couples Communication, or Understanding our Family of Origin. We work with individuals, couples, families or children of all ages.
(864) 840-8644
Office is near:
Seneca,
SC
29672
& Online
Online Therapists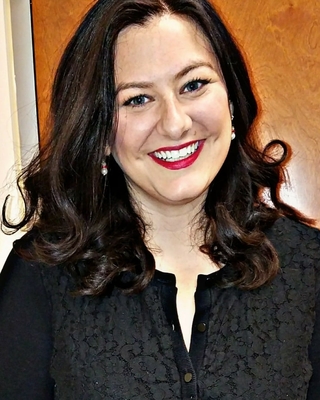 Nickole Gilliam
Licensed Professional Counselor, MRC, LPC
Verified
With 7 years of vocational counseling and 3 years of executive recruiting experience, I also specialize in
career counseling
.
You already have the wisdom and strength to change the way you feel. I can help you to heal from the bruises, build communication skills, and move through your stuck feelings. I work with teens and adults for individual therapy, but also welcome couples and families. I enjoy working with LGBTQIA youth and adults, building coping skills for depression and anxiety, and helping people adjust to life changes such as divorce or disability.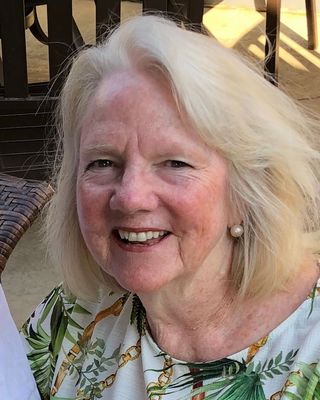 Valerie Boughner
Marriage & Family Therapist, MS, LMFT
Verified
My Specialties are: Stress, Anxiety Relationship issues, Family conflicts, Parenting issues, Depression, Addictions , Trauma and Abuse , Grief , Anger Management , Self-Esteem ,
Career
Difficulties , Coping with life changes , Coaching , Compassion Fatigue , ADHD , Abandonment, and Aging and Geriatric Issues.
Hello, my name is Valerie Boughner. I am a Licensed Marriage and Family Therapist in the state of South Carolina and Florida. I was born into a military family in the United States, and I have lived in many states in the USA, Japan and Panama. I am active in sports and I travel in my spare time. I have been providing family and individual therapy services for over 17 years. I help families and individuals coping with depression, anxiety, trauma, relationship/communication difficulty, grief and loss, life changes, and rejection to overcome their difficulties and reach the highest goals they have set for themselves.
(864) 514-6431
Greenville,
SC
29609
& Online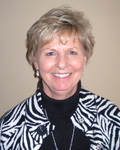 Karren Peterson
Licensed Professional Counselor, MA, MS, LPC
Verified
If there are parts of your life that aren't working the way you might like…or aspects that feel out of balance…struggling with relationship issues, loss of Self, depression, trauma, anxiety, stress, confusion, or life transitions (
career
, death, divorce), great growth is possible…We are meant to live a life filled with passion and purpose...Develop a clear and comprehensive vision for your life that creates increased Happiness, Success, Life Meaning, Freedom, and Inspiration! I work with individuals, couples, and families in shifting the focus of habitual patterns to create true transformational change and Self-Actualization…
(864) 558-5111
Greenville,
SC
29607
& Online
---
See more therapy options for Seneca
---
Career Counseling Therapists
If you're looking for career counseling in Seneca or for a Seneca career counselor, these therapists provide career development, career management and career counseling services. An Seneca career therapist will assist in career assessment, career coaching, Seneca career guidance, career transition, job counseling, and careers counseling.